10 College Basketball Regression Candidates: Texas Tech, West Virginia & More Slated For Positive Or Negative Turns
Credit:
John E. Moore III/Getty Images. Pictured: Texas Tech guard Mac McClung
This time of year, a lot of college basketball bettors are talking about which teams are due for regression (either positive or negative). I think the term gets thrown around too much, though I do monitor regression candidates throughout the season when trying to accurately evaluate teams.
It's not as simple as identifying which teams have the highest and lowest 3-point percentages, then assuming those will correct — some teams will project as better shooting teams than others. Scheme is also an important factor consider. And in some cases, regression may never come for a team.
With all that in mind, let's take a look at 10 potential regression candidates.
Positive Regression Candidates
Texas Tech Red Raiders
Staying in the Big 12, the Red Raiders are shooting only 33.6% from beyond the arc in league play while opponents have shot a blazing 41.3%.
Texas Tech doesn't really profile as a very good outside shooting squad, so I wouldn't expect too much of a jump. However, Big 12 teams just continue to hit essentially every single open jumper. You would think that would likely take a turn for the better for Chris Beard at some point.
Ole Miss Rebels
After winning three straight, including two victories over ranked Missouri and Tennessee, Ole Miss finds itself in the bubble discussion. There was definitely going to be an adjustment after losing star guard and leading scorer Breein Tyree to gradation, but head coach Kermit Davis appears to have his team headed in the right direction.
The Rebels' calling card is their defense. They'll throw out a very unique extended 1-3-1 defense — a Davis staple — that forces teams into plenty of mistakes. Overall, they're forcing turnovers on 24.5% of opponent possessions, which ranks eighth nationally.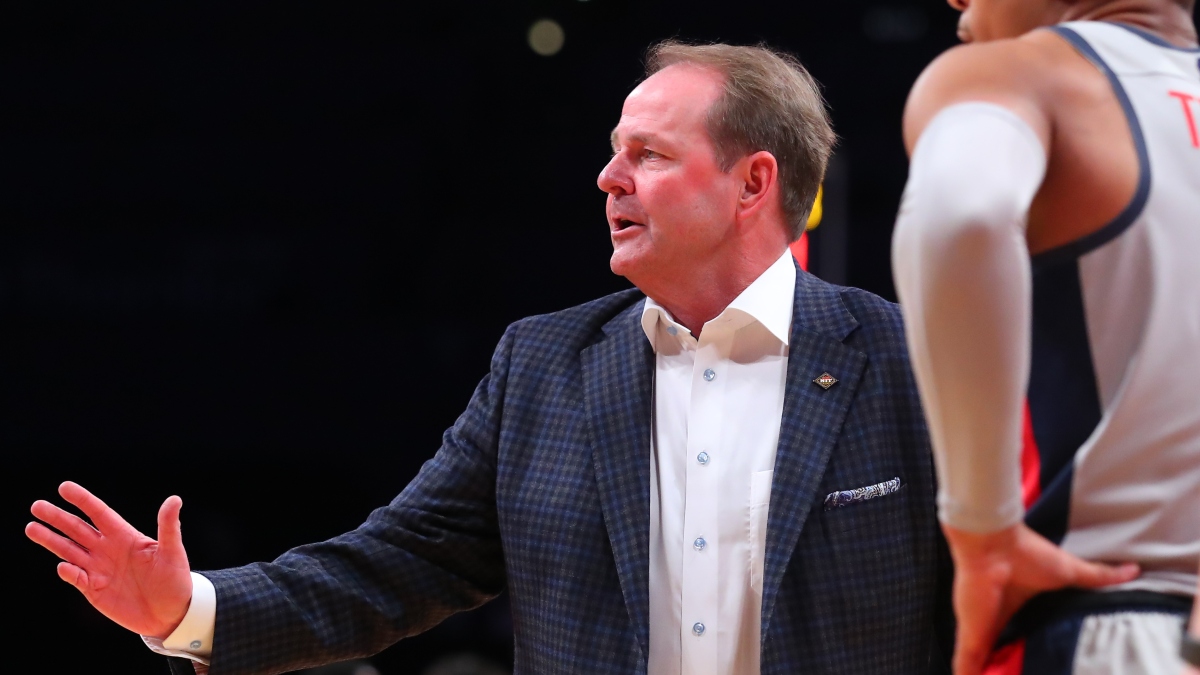 The one weak area of the defense has been on the perimeter: SEC teams are shooting a sensational 38.6% from 3-point range.
What has been the culprit? Contested jumpers, so it's not like there's a glaring issue here. I would expect some positive regression in this department moving forward. Keep in mind that this Rebels defense held teams to 28.4% from deep in league play last season.
The offense has been more of a struggle outside of the offensive glass, which is where the Rebels make their living. They don't profile as a deadly outside shooting team by any stretch — it's basically hope Devontae Shuler gets hot. However, you would think their SEC mark of 27.6% from 3 should improve, especially if transfer Jarkel Joiner can find the stroke he had two seasons ago at Cal State Bakersfield.
Florida International Golden Panthers
Last year, the Golden Panthers finished in the top-10 in 3-point defense. They clearly miss a few departed seniors on that end, but opponents are still shooting over expectation at 36.9% (291st). In league play, conference foes are even better at 37.7%.
Meanwhile, FIU's small guard-oriented lineup is shooting only 29.5% from outside the arc in C-USA games. That's especially troublesome for a team that both gives up and allows 3s at a top-30 rate nationally.
FIU has also dealt with a number of injuries during conference play with two of their best players — Antonio Daye and Eric Lovett — missing a handful of games. With both now back in the fold, FIU will finally be at full strength once Radshad Davis returns from an ankle injury. You'd think they have some breaks coming their way.
Bowling Green Falcons
The Falcons are mired in a vicious shooting slump: They're shooting 30.1% from three in conference play, including 59-208 (27%) over a 1-7 stretch. But they have capable shooters and a creator in Justin Turner. It's only a matter of time before the shots start falling again.
---
Negative Regression Candidates
West Virginia Mountaineers
Some wrote off the Mountaineers after Oscar Tshiebwe left the team, but they haven't really missed a beat on offense. This might actually be one of the best offensive units Bob Huggins has had during his time in Morgantown — he has guys who can make outside jump shots!
That said, WVU is shooting an astronomical 43.3% from 3 in league play.
Miles McBride sits just under 45% after shooting 30% last season.
Taz Sherman is over 40% after shooting 33% last year.
Sean McNeil is at 38% one year after shooting 33%.
It's going to be hard for West Virginia to maintain that level of shooting.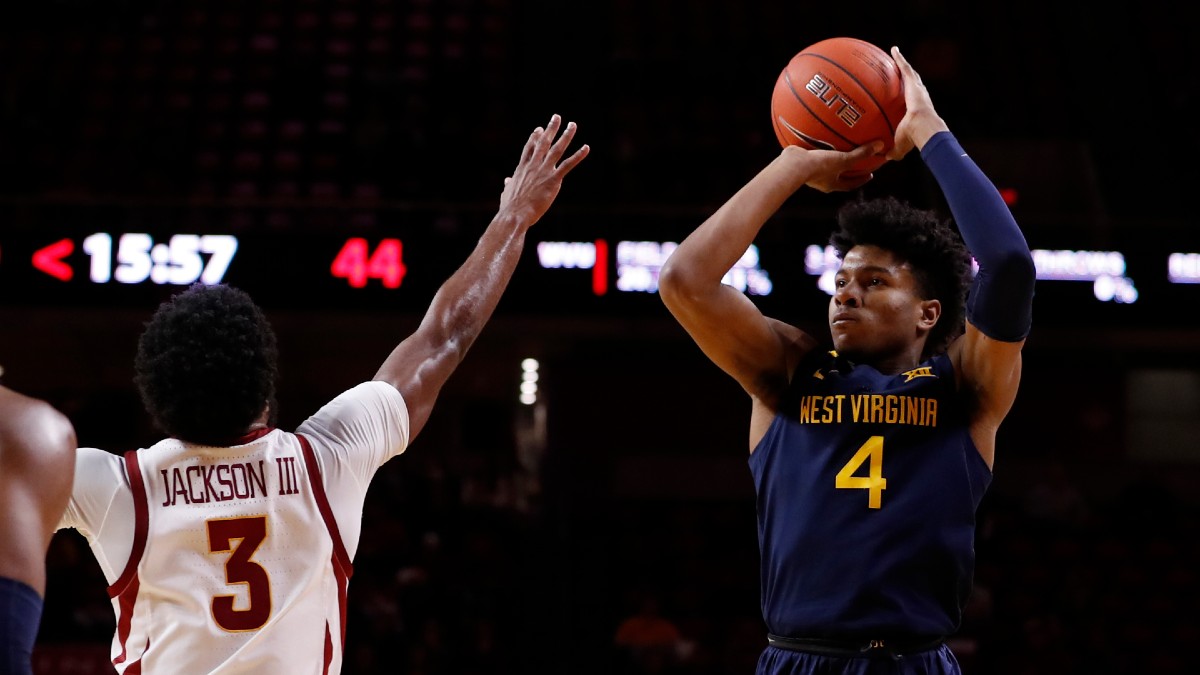 Additionally, the Mountaineers have been fairly fortunate on the defensive end when it comes to 3-point shooting. Per Synergy, they're allowing 65% of opponent jumpers to go unguarded, the fifth-highest rate in Division I. Yet, teams are shooting only 31.1% from distance. That's likely to increase in the near future.
Campbell Camels
During league play, Campbell leads the Big South in both 3-point shooting and 3-point defense at 38.3% and 29.4%, respectively. That gap is simply not sustainable, in my opinion.
The Camels are a smaller team with some good shooters that run a modified Princeton offense with very solid motion. As a result, they do get good looks, so I wouldn't expect much of a slide offensively, although I do think they will start to miss point center Jesus Carralero at some point.
Additionally, opponents likely won't keep missing wide open looks as they've done for most of the season against Campbell.
Incarnate Word Cardinals
The Cardinals, who I currently have rated as one of the 15 worst teams in the country, now rank in the top 10 in both 3-point shooting percentage at 40.9% and 3-point defense at 27.9%. And they've been even better on both fronts in conference play, shooting an unsustainable 41.7% from deep while holding opponents to 27.1%.
Incarnate Word is a young team with a number of fresh faces, but we're still talking about a team that shot 29.1% from beyond the arc last season. Almost the entire roster is shooting above their long-term averages and projected rates while a few freshmen are near 45%
In fairness, the Cardinals are a heavy screening team that excels in pick-and-roll, so they do get high-quality shots. However, I don't see them sustaining this level, especially on contested jumpers.
The same can be said for the defensive side of the ball — they usually play with a very small lineup full of defenders that can close quickly, but they've also benefited from some good fortune.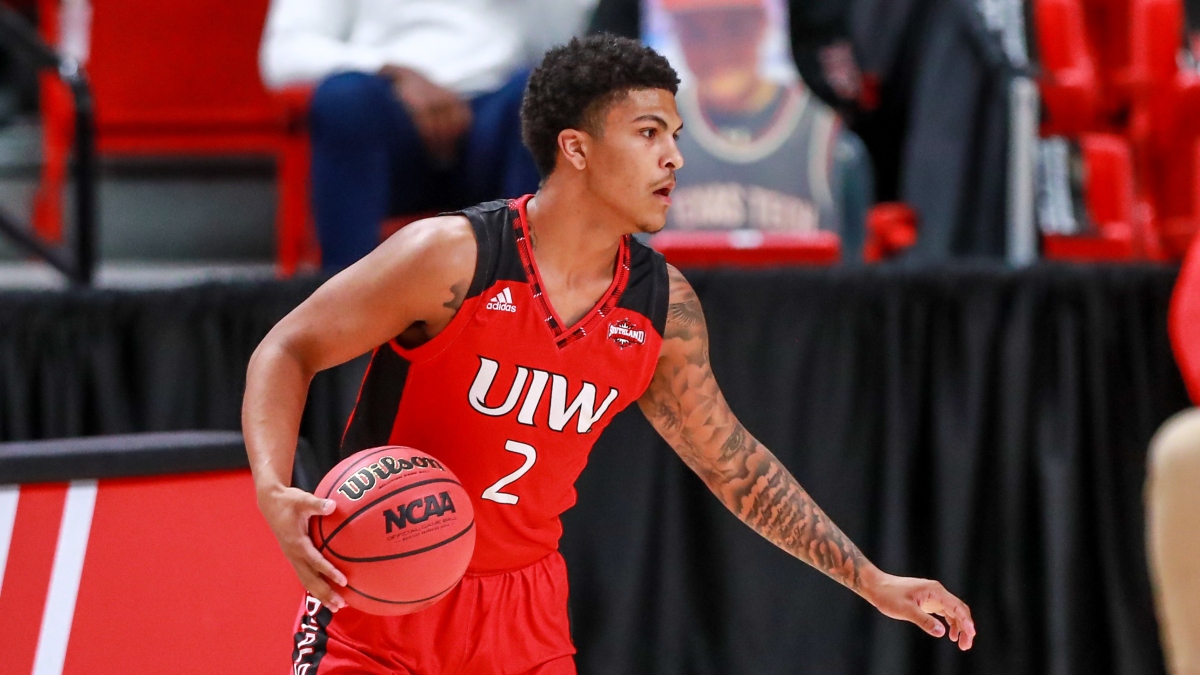 While the regression monster looms, tread cautiously this Saturday when Incarnate Word faces a New Orleans team coming off a two-week break due to COVID issues within its program. Not only have teams performed inefficiently in this scenario all season — 41-67-3 against the spread (41.7%) — but you also are never sure who will be available to play in that first game back.
Florida Gulf Coast Eagles
Longtime Florida Gulf Coast assistant Michael Fly took over as head coach for Joe Dooley prior to the 2018-19 season. One change he implemented was to use a zone defense at a much higher clip. Consequently, the 3-point defense plummeted during his first two seasons after being a consistent strength under Dooley.
This year, the 3-point percentage allowed has improved significantly: Opponents are shooting only 30.4% from beyond the arc (46th nationally) and 31.3% in conference.
So, what changed?
Well, nothing really did.
The Eagles are still pressing a bit and employing a zone on approximately 40% of possessions, which is leading to plenty of open looks for opponents. However, nobody can hit an open shot against FGCU. Per Synergy, teams are 22-124 on unguarded jumpers, averaging just 0.493 points per possession, the lowest mark in the country. For reference, Michigan owns the second-lowest mark at 0.712 points per possession while also allowing uncontested jump shots at almost half the frequency.
You could argue that the FGCU offense has some positive regression coming in regard to 3-point shooting — the Eagles are shooting only 28.6% from deep for a team that chucks at a high rate, but it's just not a team with a bevy of great outside shooters. They try to do most of their damage on the offensive glass.
East Tennessee State Buccaneers
The Bucs are shooting 39.8% from deep and don't really get great looks. Plus, almost everybody on the roster is shooting above their long-term averages and my season projections.
Cleveland State Vikings
The Vikings, who are 5-1 in games decided by three or fewer points, have held opponents to 29.0% from 3-point range overall and 28.5% in Horizon play.
That's simply unsustainable for a team that sags off the perimeter.
How would you rate this article?