Horizon League Tournament Betting Preview: Value on Cleveland State & Northern Kentucky
Credit:
Frank Jansky/Icon Sportswire via Getty Images.
Conference tournament season is officially upon us.
The Horizon League Tournament kicks off all conference tournaments, and Mike Randle is here to break it down.
Check out Randle's full breakdown of the Horizon League Tournament below.
Conference tournament season has arrived.
After months of COVID-19 uncertainty, the first college basketball tournament officially gets started on Thursday with the Horizon League.
Cleveland State and Wright State finished tied atop the standings, but the tournament seeding was determined using a different formula due to the unbalanced schedule forced by COVID-19.
The Horizon League weighed the following four factors: League winning percentage, strength of schedule, weighting road wins vs. home wins and total number of league games played.
As a result?  The Cleveland State Vikings are the top overall seed.
Here's a betting preview of the Horizon League battle to earn the automatic bid for the 2021 NCAA Tournament.
The Favorite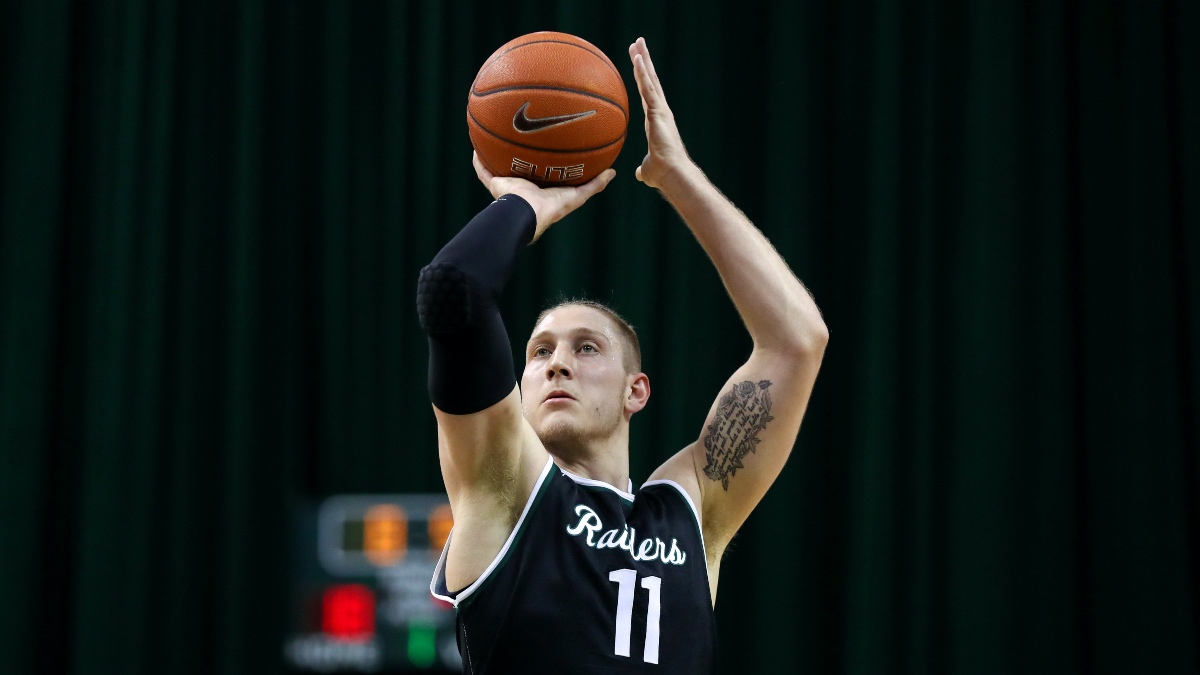 The Raiders have finished the regular season either first or second for the past four seasons. Head coach Scott Nagy's team is metrically balanced, ranking inside the top 65 in both offensive and defensive efficiency, per KenPom.
In Horizon League play, Wright State finished first in both categories, as well as first overall in offensive rebounding percentage.
Its dominance on the boards is lead by 6-foot-8 center Loudon Love.  The 260-pound senior leads the team with 10.3 rebounds per game and ranks 15th in the nation with 3.52 offensive rebounds per contest.
Love was joined by sophomore Tanner Holden (15.8 PPG, 7.2 RPG) on the All-Horizon League first team this season.
The Raiders also surround Love with a cadre of shooters that average over 38% from 3-point range. Grant Basile (48.7%), Tim Finke (41.2%), and Jaylen Hall (46.6%) ensure that the opposing defense does not focus entirely on Love.
Wright State has enjoyed a dominant season, yet has faced no Quadrant I opposition. The Raiders have made the NCAA Tournament three times, losing by an average of 30 points. They have lost to four different teams in league play, including at home to Youngstown State and Cleveland State.
As the overwhelming favorite, there is no value in backing the Raiders in a tournament that has been won by the favorite just once in seven years.
Photo Credit: Frank Jansky/Icon Sportswire via Getty Images.
The No. 1 Seed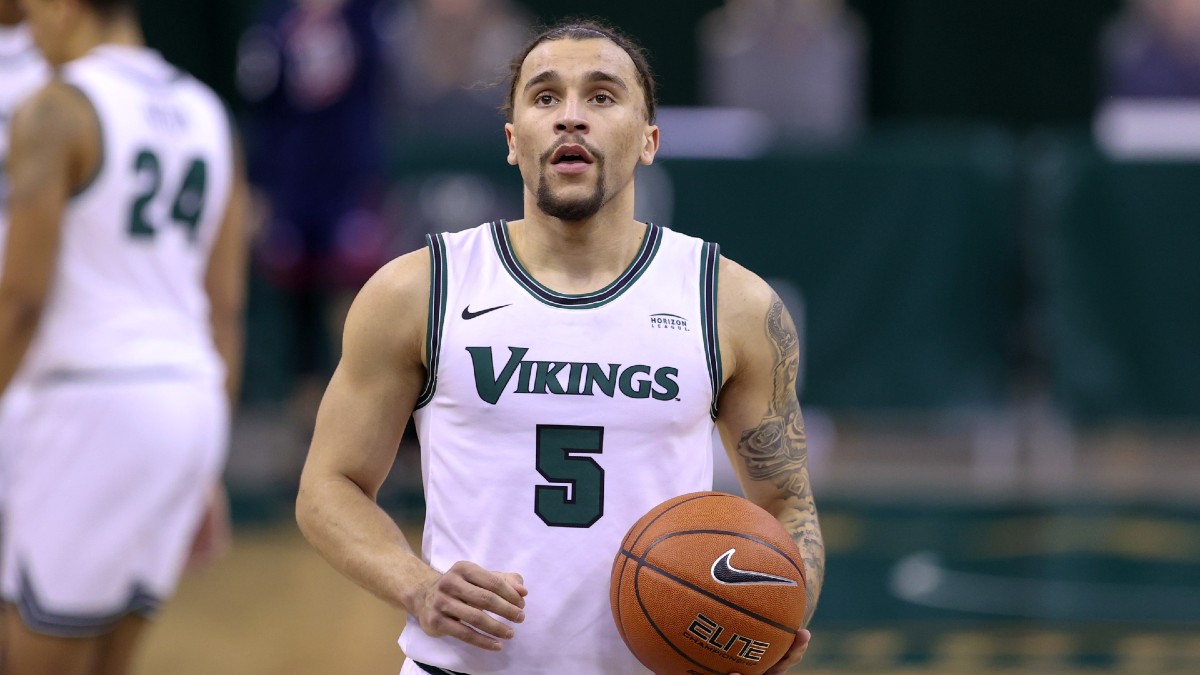 It's not often you can get +1000 odds on the overall top seed, but that's the situation with Cleveland State. The Vikings were the surprise team of the conference, picked to finish seventh in the preseason poll.
Cleveland State started Horizon League play with nine consecutive wins, including a sweep of Northern Kentucky and a win at Wright State. It owns the top defensive turnover rate in conference play and has held Horizon opponents to a league-low 30.2% from beyond the arc.
Senior guard Torrey Patton (14 PPG) and junior college transfer D'Moi Hodge (10.4 PPG) lead an offensive attack that has its struggles. The Vikings shoot just 30% as a team from 3, with a poor 66.4% team free-throw percentage.
Cleveland State enjoys an opening-round bye and will then host the lowest remaining seed in a campus game in the second round.
With just three wins needed to earn the title, Cleveland State is a great bet as the overall top seed at +1000.
Photo Credit: Frank Jansky/Icon Sportswire via Getty Images.
The Defending Champion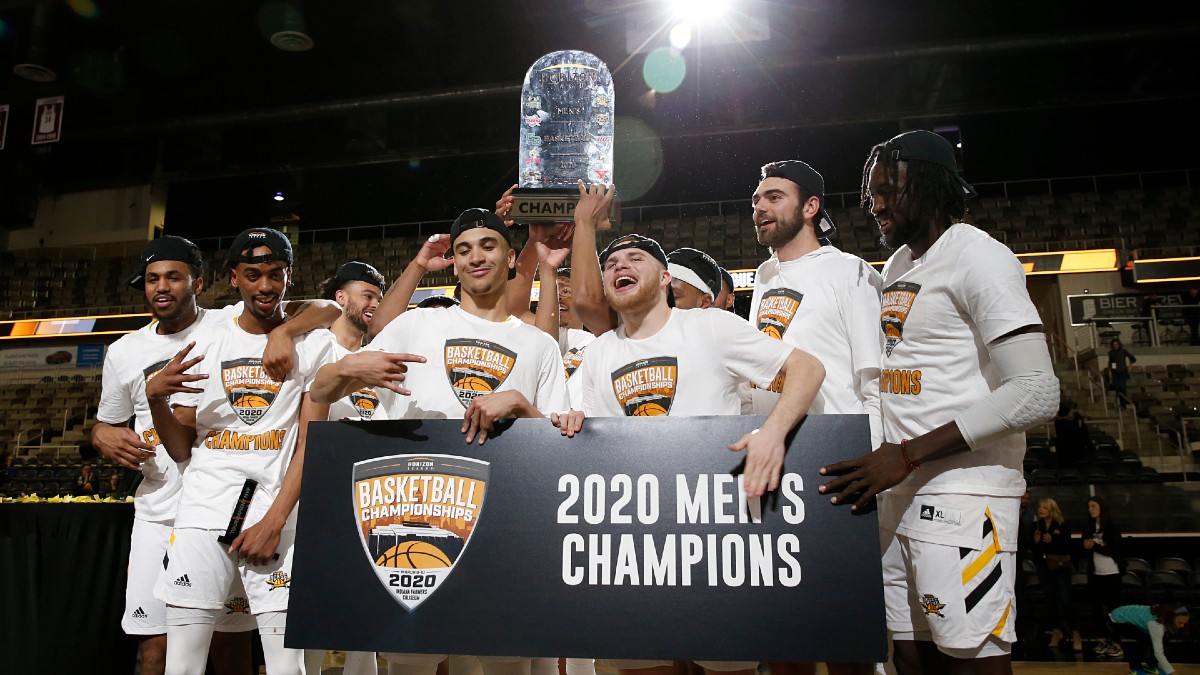 The Norse are the two-time defending champions, earned the league's automatic bid in the 2018-19 season and defeated Illinois-Chicago in the championship game last year.
Northern Kentucky has now won the Horizon League Tournament in three of the past four seasons.
Predicted to finish third in the preseason poll, the Norse are the hottest team entering this year's tournament. They won eight of their last 10 games, including an 81-75 win over Wright State. Head coach Darrin Horn worked his team out of a mid-season slump that saw four consecutive league losses, including twice at home to IUPUI.
Northern Kentucky has surprisingly poor defensive metrics overall, ranking just 285th in adjusted defensive efficiency. However, it ranks second against 2-point field goals in Horizon League play, holding opponents to just 48.3%.
The Norse play at a slow, deliberate pace, as illustrated by the league's slowest adjusted tempo rate. But they feature a three-headed scoring attack with versatile guards Trevon Faulkner (16.6 PPG), Marques Warrick (15.9 PPG), and Bryson Langdon (10.3 PPG).
Don't count our Horn's Northern Kentucky team at +550. The defending champion is still very much alive.
Photo Credit: Justin Casterline/Getty Images.
Longshot Bet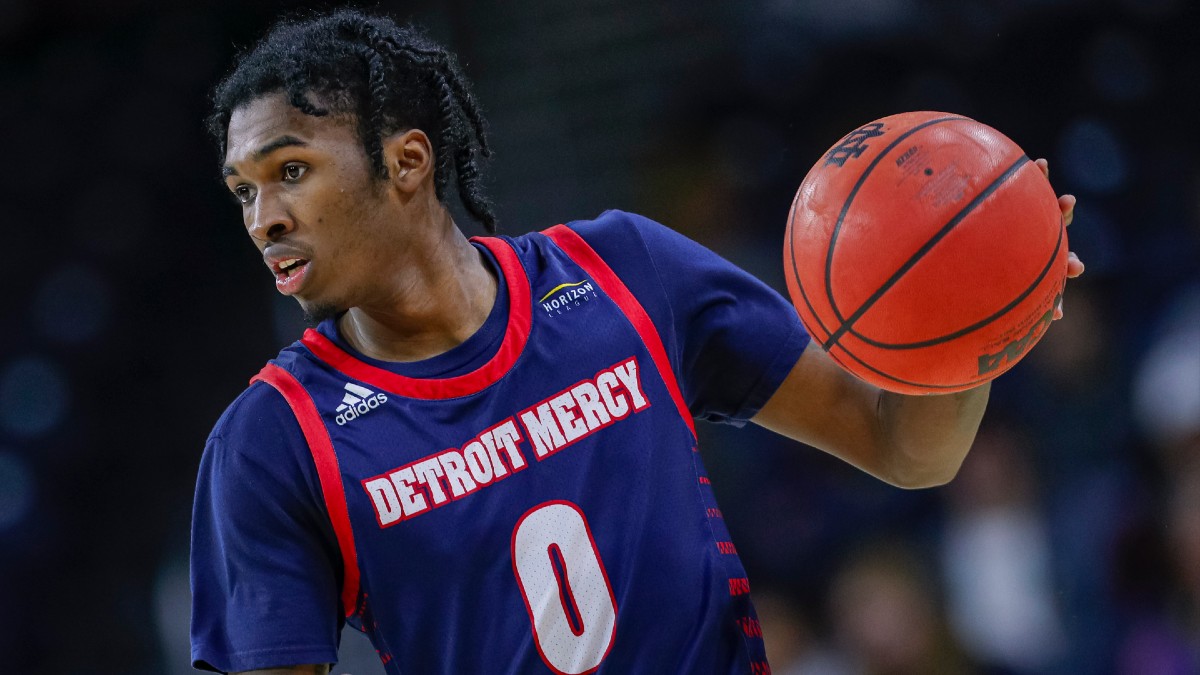 If you are looking for the player who can carry his team to the title, it's Detroit's Antoine Davis.
The 6-foot-1 junior led the Horizon in scoring at 23.3 PPG, with 10 games of 25 points or more. The Titans lost their first two league games to Wright State and did not play Northern Kentucky but earned an impressive 89-83 true road win at Cleveland State on Feb. 12.
Detroit-Mercy struggles on defense but ranks first in league play with 40% shooting from 3-point range as a team. Davis could carry this team on his back, and the Titans draw a favorable opening matchup against first-time Horizon member Robert Morris.
The explosiveness of Davis alone makes the Titans worth consideration at +5000.
Photo Credit: Michael Hickey/Getty Images.
How would you rate this article?