March Madness Bracket-Busters, Ranked: The 13- to 15-Seeds With the Best Odds for an Upset
Credit:
Jason Miller/Getty Images. Pictured: Members of the Ohio Bobcats celebrate their conference championship.
Is a No. 12 seed beating a No. 5 seed even an upset anymore? Boring.
What's not boring is a No. 16 seed taking out a No. 1 seed, which UMBC did a few years back against Virginia (somehow by 20 points), but that's the only time it's happened since the field expanded to 64 teams.
In my opinion, you'd have to be clinically insane (or brilliant if it actually does happen) to move a No. 16 seed on in your bracket this year in my opinion. But, hey, I'm not a bracket judger.
Depending on the pool size or contest you enter, your bracket's success will usually come down to nailing the teams that make it through to the Elite Eight, Final Four and — ultimately — the national championship. You can also improve your chances by picking some of the bigger upsets in the first two rounds.
For example, a No. 13 seed has won at least one game in each of the past seven tournaments. If you can get one or two of those games right, it will also increase your chances of nailing the teams that make it further.
---
---
Since I'm not entertaining the thought of a No. 16 seed winning, let's focus in on the 12 teams seeded between No. 13 and No. 15, highlighting their chances of pulling off a stunner. I have ranked them in descending order from least likely to the best shot at an upset.
These aren't simply ranked in the order of my projected lines for these games, as I'm focusing more on the variance of each game and the matchup.
This is an exercise to help you pick an upset or two (while also offering some more insight into some of the lesser-known teams in the bracket for betting purposes).
Personally, I try to pick two upsets from this group of seeds each year. Let's take a look:
---
Odds via BetMGM. Photos via Getty Images.
---
#12 | No. 15 Cleveland State vs. No. 2 Houston
Friday, March 19 at 7:15 p.m. ET on truTV
---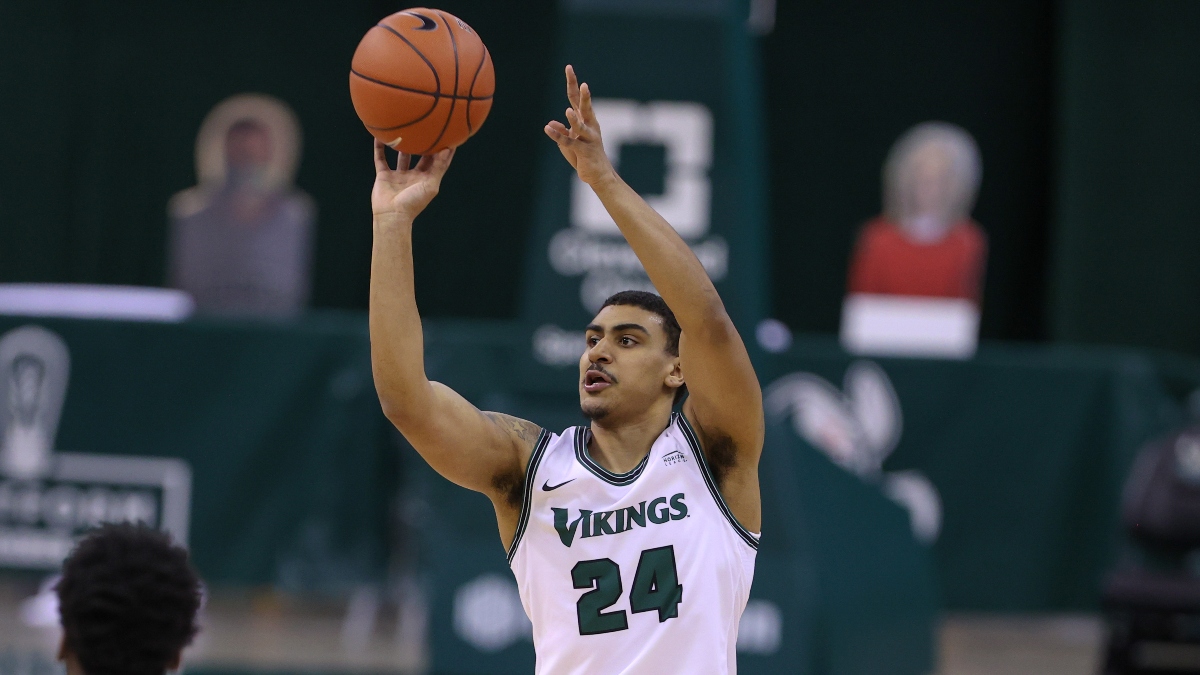 ---
This one was easy for me. I just don't see how Cleveland State can really compete here against a rock solid Houston team.
First off, Cleveland State is a high shooting-regression candidate, based on its shot selection and shots allowed this season. Per ShotQuality, the Vikings have been the fifth-luckiest team out of 347 this season. They just take so many bad shots, plus they also allow way too many open 3-pointers with their sagging defense and periodic zones.
Houston has plenty of capable shooters that can take advantage on the perimeter. The Cougars also have an elite pick-and-roll offense, which the Vikings struggle to guard.
And when all else fails, Houston should dominate on the offensive glass where it ranks second in the country. The Cougars should enjoy a second-chance points bonanza against a CSU defense that ranks outside the top 300 in DR percentage. Therefore, a poor shooting performance by Houston might not even matter much for CSU's chances.
Cleveland State also presses at a top-25 rate nationally (per Synergy), but Houston's offense has had no issues with pressure. Maybe the Vikings can get to the charity stripe a bunch against Houston's aggressive defense, but they struggle at the line.
So, while I have plenty of respect for head coach Dennis Gates, I don't see how CSU could possibly even put a scare into a supremely talented Houston squad that will have an abundance of matchup advantages.
What would be needed for the upset?
I'm not sure. Utter chaos.
---
#11 | No. 15 Iona vs. No. 2 Alabama
Saturday, March 20 at 4 p.m. ET on TBS
---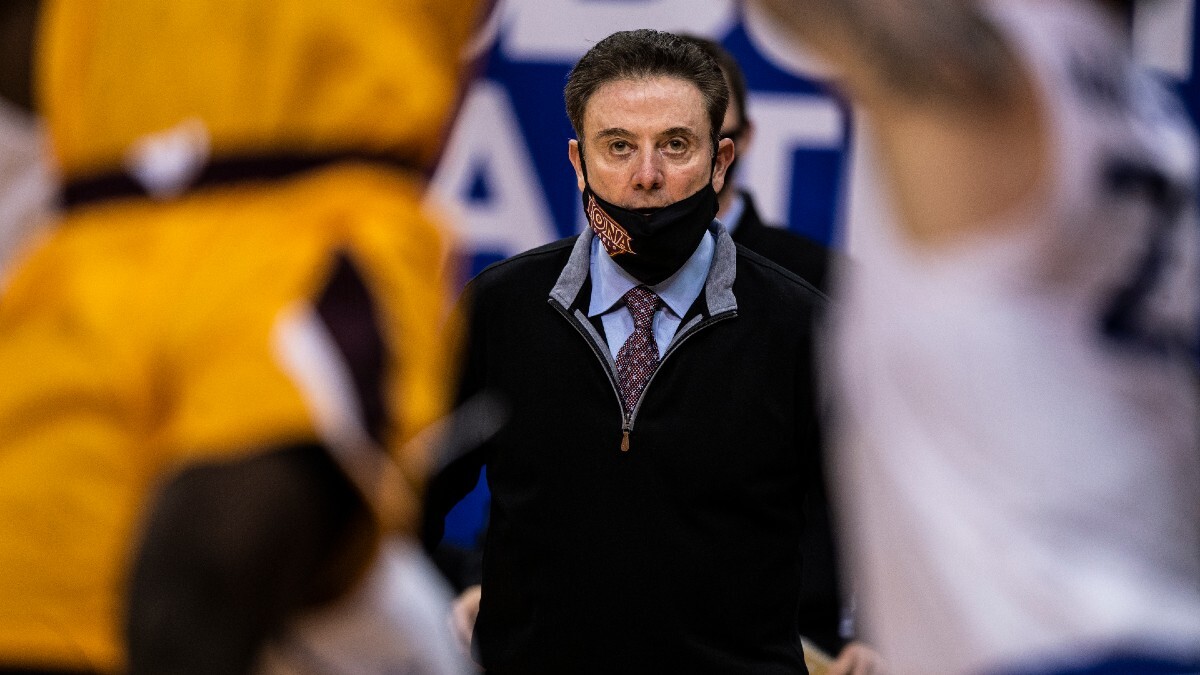 ---
Iona does have two very experienced senior guards in Isaiah Ross and Asante Gist, which always helps in the NCAA tournament.
If you've been living under a rock, Iona is coached by Rick Pitino, so it's no surprise the Gaels feature an uber-aggressive defense with pressing and trapping that tries to force teams into mistakes. It's also a very versatile lineup on the defensive end, so it can really defend the perimeter.
While Alabama isn't the cleanest team in the country in terms of turnovers, it should ultimately handle the pressure. Iona also fouls at one of the five-highest frequencies in the country, so Alabama could live at the line. And given how fast the Crimson Tide want to play, a not-very-deep Iona team could find itself in massive foul trouble.
Actually, the Iona offense that should be much more worried about turnovers in this matchup. The Gaels rank 327th in turnover rate, which Alabama's defense can take advantage of. The Crimson Tide rank 57th in the category.
What would be needed for the upset?
Gist plays flawlessly and Ross goes for 40 points, while Alabama can't hit an outside shot. The Crimson Tide are still a higher-variance team because of their reliance on the three (17th-highest 3PA%), so an awful shooting night could let the Gaels hang around.
However, the difference with this year's Alabama team is on the defensive end of the floor, where it ranks second in the country in Adjusted Defensive Efficiency, per KenPom.
---
#10 | No. 13 UNC Greensboro vs. No. 4 Florida State
Saturday, March 20 at 12:45 p.m. ET on truTV
---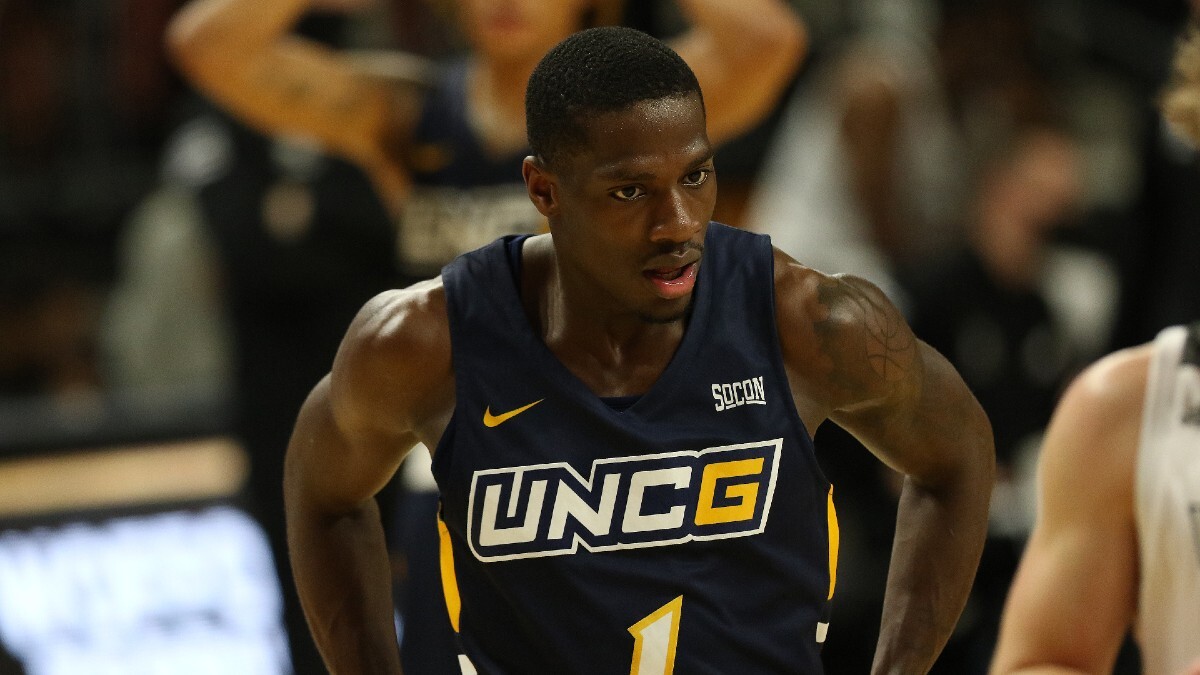 ---
UNC Greensboro is known for its extremely aggressive defense under head coach Wes Miller. The Spartans press at the fifth-highest rate in the country, forcing a turnover on 21 percent of opponent possessions. Oddly enough, Florida State is one of the four teams that presses at a higher rate.
The offense is extremely inefficient when it isn't forcing turnovers or grabbing offensive rebounds, as UNCG is one of the worst-shooting teams in the field at 30.0% from three (312th overall in Division I).
Senior point guard Isaiah Miller is the clear-cut team leader and dominant on-ball defender, but there's only one of him. There's only so much Miller can do against a ridiculously versatile Florida State rotation.
On paper, you could argue this isn't the worst matchup for UNC Greensboro, as Florida State does have turnover issues (241st) and teams have had success on the offensive glass (291st). However, the level of competition was obviously much different and FSU actually has good numbers against the press this year.
I just think the Seminoles can create too many mismatches in their half-court offense, while cleaning up on the offensive glass. They also should live at the line (where they hit at just under 74% as a team) against UNCG's aggressive defense that fouls frequently.
Others I respect disagree with me, but I don't think Florida State has much to worry about here. I just don't trust the UNCG offense to score enough in the half-court. UNCG's offense has had success in transition, but FSU excels in defending teams in that area.
What would be needed for the upset?
Florida State is ice-cold from three and turns the ball over at an obscene clip.
---
#9 | No. 15 Grand Canyon vs. No. 2 Iowa
Saturday, March 20 at 6:25 p.m. ET on TBS
---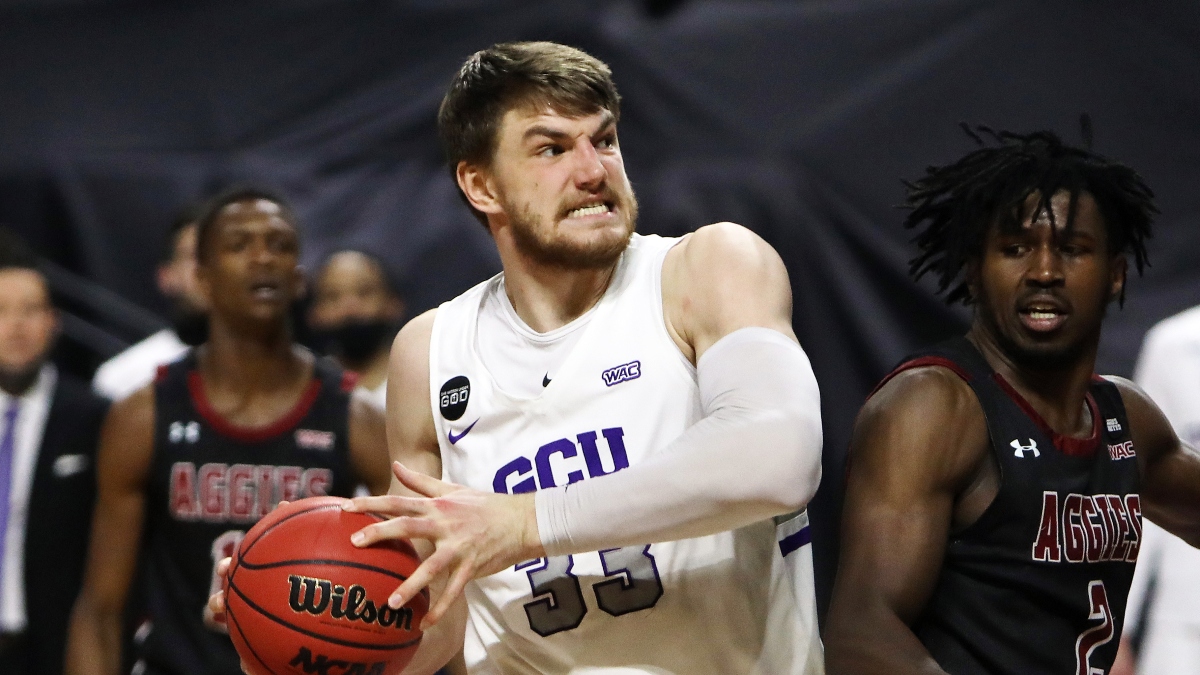 ---
The Antelopes have an interesting roster. They feature an extremely post-heavy offense, with two towering trees down low in 7-footer Dane Asbjorn Midtgaard and 6-foot-11 Italian Alessandro Lever. Per Synergy, Grand Canyon owns the 13th-highest post-possession rate and ranks fourth nationally in Points Per Post Possession. The Antelopes are extremely efficient in post offense, where they grab offensive boards and do so at a top-50 clip.
Grand Canyon's first-round opponent, Iowa, knows a few things about efficient post offense. Thanks in large part to national player of the year candidate Luka Garza, the Hawkeyes rank 12th in both of those categories.
The Antelopes certainly won't have to help as much as some teams on Garza. And it will actually be a fun post battle to watch. Iowa will miss the size of Jack Nunge (out for the year with an injury) at times on the defensive end against two towers, so I expect Fran McCaffrey to go even more zone-heavy than usual against a very poor zone offense.
On the other end, Iowa can go smaller and pull away the Grand Canyon bigs to the perimeter. Don't forget that Garza shoots more than 40% from deep.
While this should be a war inside at times, Iowa will have a massive advantage in the backcourt.  The Hawkeyes won't exploit Grand Canyon's extreme turnover issues, but a poor-shooting underdog (32.2% from 3-point land) can't really take advantage of the many open looks Iowa allows on the perimeter. I ultimately think the Grand Canyon offense just won't be able to keep up with one of the best offenses in the country.
What would be needed for the upset?
Garza gets in early foul trouble, leaving Iowa with almost no capable defenders against the massive GCU post. Meanwhile, the Hawkeyes' shots aren't falling and they revert back to their optional defensive ways, reversing course from the improvement we've seen over the past month. Grand Canyon also is hitting its open shots.
---
#8 | No. 15 Oral Roberts vs. No. 2 Ohio State
Friday, March 19 at 3 p.m. ET on CBS
---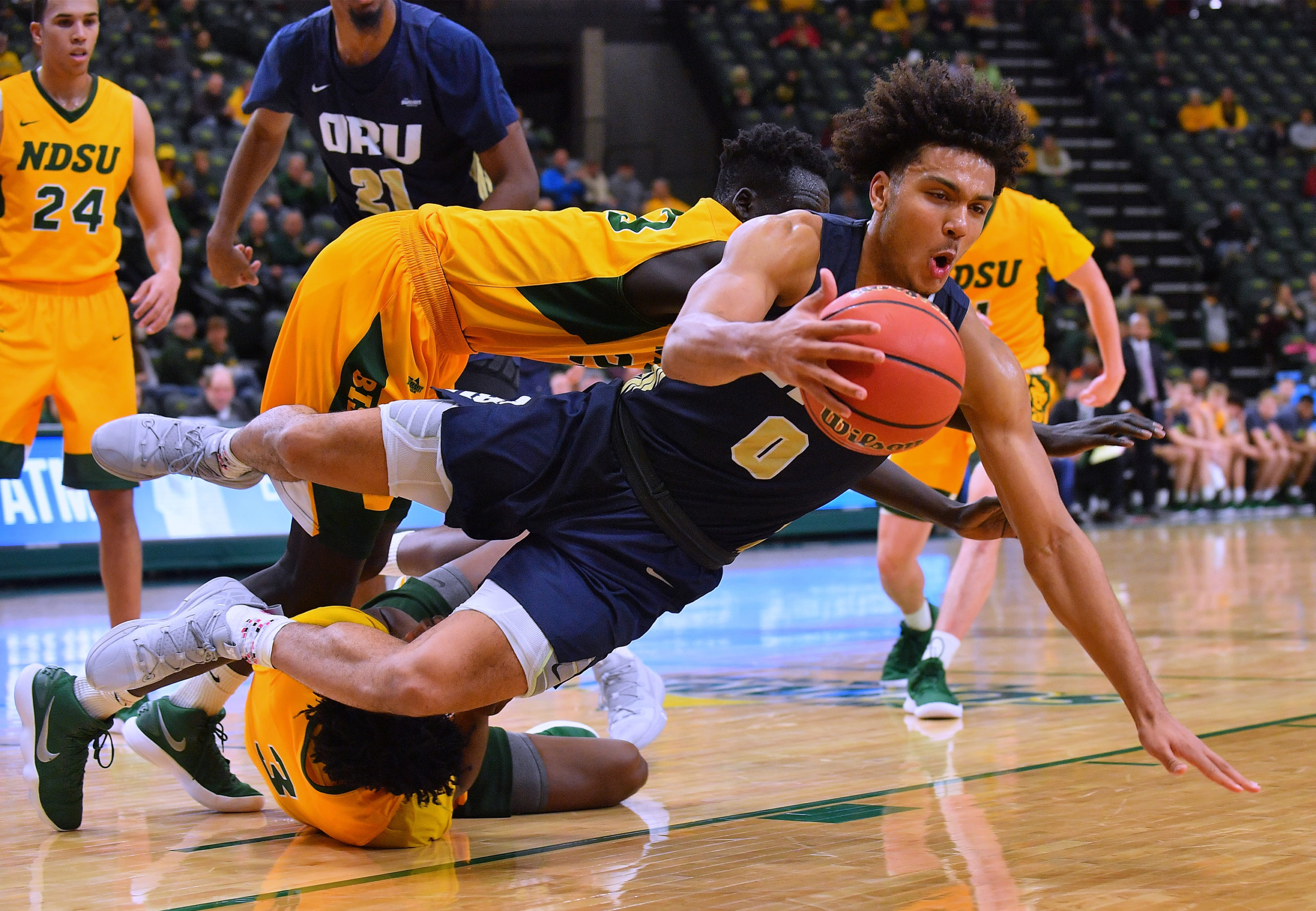 Oral Roberts Golden Eagles
---
Oral Roberts might be one of the most fun No. 15 seeds in tournament history. This team can flat out score, primarily thanks to Max Abmas and Kevin Obanor, who form a deadly pick-and-roll duo. Per Synergy, the team ranks in the 98th percentile in half-court offense.
Abmas leads the nation in scoring, plus he's capable of going for 40 points on any given night. Meanwhile, Obanor is a walking double-double who averages 18.2 PPG and 9.5 RPG. They could have plenty of success against an Ohio State defense that ranks in the 25th percentile in the half-court.
The Buckeyes struggle to defend the perimeter and the pick-and-roll, which could spell disaster against Oral Roberts. Ohio State also rarely ever forces turnovers, so an Oral Roberts offense that ranks 25th in turnover rate won't have many wasted possessions.
The problem for Oral Roberts is its horrendous defense that can't stop a nose bleed, yet alone the uber-efficient Ohio State offense. I'm just not sure how it can get stops other than hope the Buckeyes are ice-cold from three. Yet even then, Ohio State should get plenty of offensive rebounds that lead to second-chance opportunities.
---
---
From an advanced metrics standpoint, Oral Roberts has the worst defense in the field by a wide margin. Maybe it gets a boost from increased effort in the tournament, but it will likely need to win this game by simply outscoring Ohio State in an absolute shootout.
For what it's worth, Oral Roberts did come close to doing this in a few out of conference games against tournament teams earlier this season, including an 83-78 loss at Oklahoma State when Abmas scored 33 points.
What would be needed for the upset?
Oral Roberts is scary, because it can put up points on anybody, especially a vulnerable Ohio State defense. If Abmas and Obanor go nuclear to combine for 60-plus points, which is unlikely but not impossible, look out.
It might also take an off-shooting night from Ohio State, in addition to Kyle Young not suiting up. Oral Roberts is also one of the most three-point reliant teams in the country, which does increase the variance although the amount of possessions we could see in this game offsets that a bit.
---
#7 | No. 14 Morehead State vs. No. 3 West Virginia
Friday, March 19 at 9:50 p.m. ET on truTV
---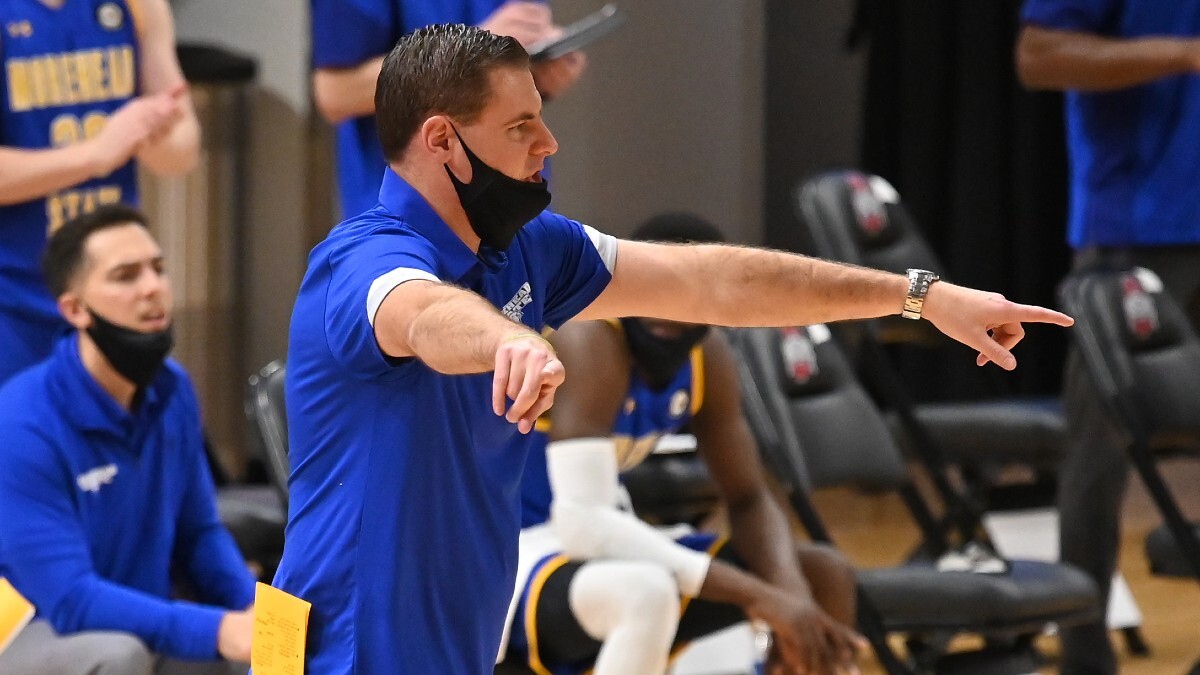 ---
This might be Bob Huggins' best offense in Morgantown since he took West Virginia to the Final Four 10 years ago. However, the defense is just not the same caliber. Per Synergy, West Virginia has allowed the fifth-most unguarded jumpers in all of college basketball. No other team that qualified for the NCAA tournament ranks in the bottom 50 in the category.
However, Morehead State isn't known for its outside shooting, although it has some capable chuckers. For the Eagles, their bread and butter are defense and rebounds. They're a tremendous half-court defense, ranking in the top 75 in both offensive and defensive rebounding rate. This is a hard-nosed team that boasts a 19-1 record in 2021. And freshman Johnni Broome is a high-major player on the low block.
I do think that Morehead State probably wanted to keep playing, as it will be nearly two weeks since its last game action when it tips off Friday. The Eagles do want to grind the game down to a halt, ranking 312th in Adjusted Tempo. If they can achieve this goal, that will help their chances. That said, West Virginia clearly has more reliable offensive firepower and will likely be able to exploit Morehead's extreme turnover issues (332nd). Free throw shooting is also a major concern.
I don't think you'd be crazy to pick Morehead State as an upset, but I'm not sure the offense is up for the task.
What would be needed for the upset?
These are overall shooting-regression candidates, so if the regression monster only comes for West Virginia, that could open the door for Morehead State. The Eagles' extremely sound man-to-man defense could play a role in assisting that objective as well. And if Morehead State can prevent West Virginia from dominating on the offensive glass, the Mountaineers' offense becomes very limited if they aren't also getting to the line against a Morehead team that doesn't foul often.
---
#6 | No. 14 Abilene Christian vs. No. 3 Texas
Saturday, March 20 at 9:50 p.m. ET on truTV
---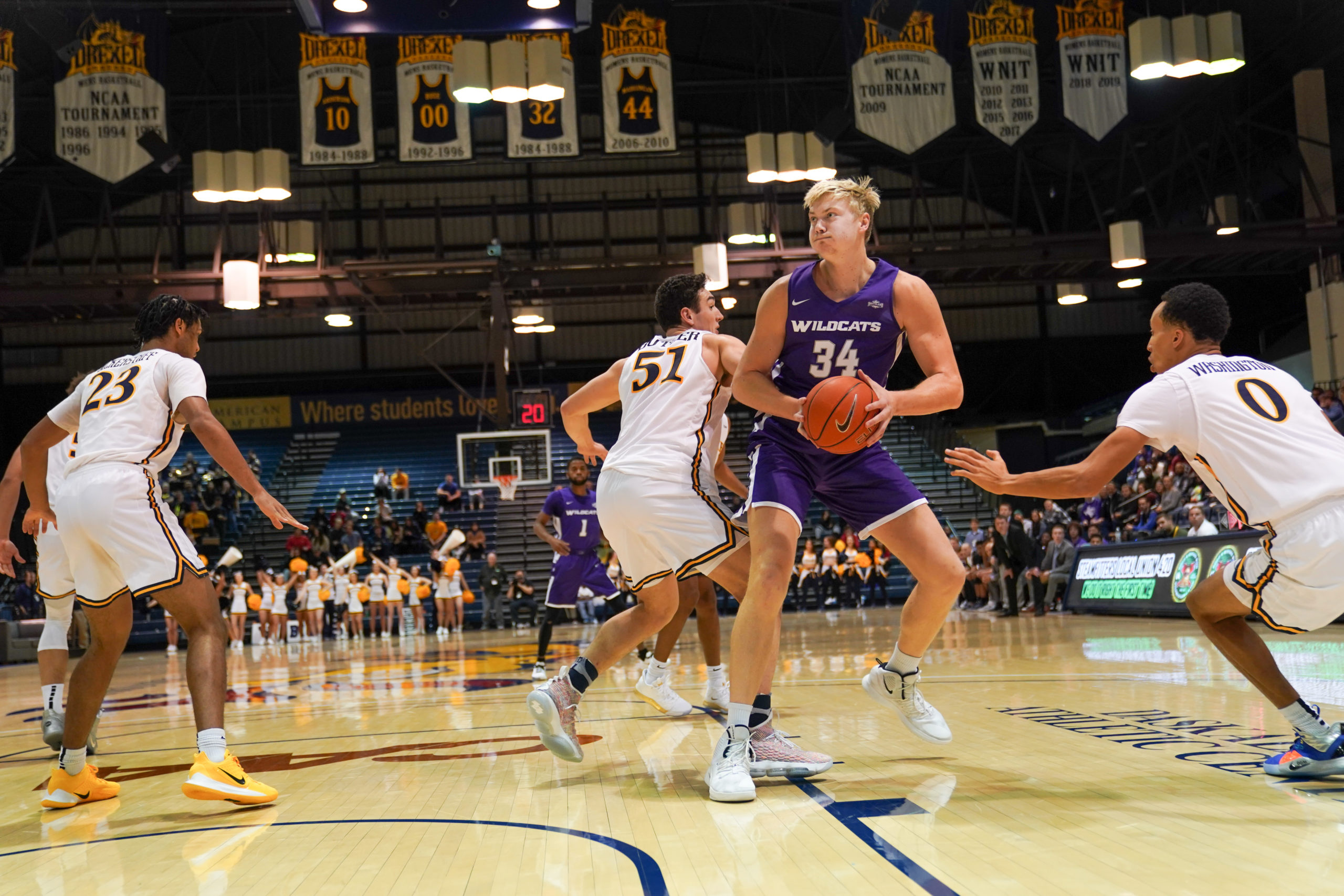 Abilene Christian Wildcats
---
Abilene Christian features one of the most aggressive defenses in the country, with an extremely deep, long and experienced roster. The Wildcats' defense ranks in the top 15 in both 2-point and 3-point percentage, while leading the nation in turnover percentage. It's a dominant half-court defense.
Offensively, Abilene Christian runs its sets through the post at the sixth-highest rate nationally. Everything starts with 7-foot Kolton Kohl in the middle. Kohl also has no shortage of shooters on the perimeter to kick out to as well.
On paper, Texas should be a bit worried about this matchup due to its turnover issues (236th). However, I don't think the Longhorns have as much to worry about as others. They have seen this type of defense, and also possess elite size in the middle that can battle Kohl without help. Plus, Texas has a fantastic perimeter defense. The Longhorns' guards are also automatic at the line, where they should live against the aggressive Abilene Christian defense.
I also think this Texas team is a bit better than its season-long metrics and record suggest. The Horns not only lost a number of close games, but they also dealt with COVID-19 issues during conference play. They are now peaking after winning the Big 12 tournament, and really do have all of the pieces of a final four team. I think their talent and size advantage prevails in the end here.
What would be needed for the upset?
Texas turns it over at a troubling rate, while settling for jump shots (that aren't falling) on the offensive end. There's also always a risk of Greg Brown mentally checking out and the Texas defense having mental lapses.
---
#5 | No. 14 Eastern Washington vs. No. 3 Kansas
Saturday, March 20 at 1:15 p.m. ET on TBS
---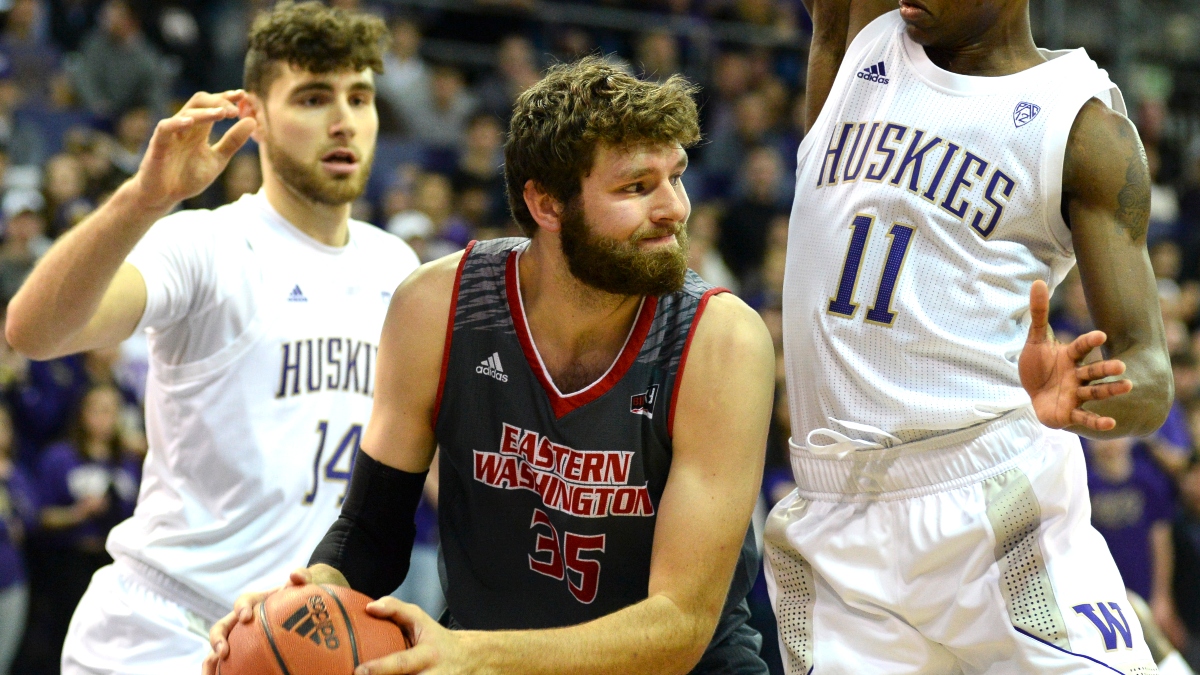 Eastern Washington Eagles
---
The Eagles have a crazy good offense, with elite spacing and shooting. When they're on, they can go on huge runs, which makes them a scary first-round opponent. I can't wait to watch the Eastern Washington offense go against the superb Kansas defense. This is clearly a matchup of strength on strength when the Eagles have the ball and the polar opposite when Kansas does.
Neither offense runs a high volume of pick-and-roll plays, which actually works in Eastern Washington's favor since it struggles to defend those sets, while Kansas is suffocating.
The Eagles will have to hit shots since they won't get many offensive rebounds. And when the Jayhawks grabs a defensive board, they may try to get out in transition to leverage its athletic advantage against a very vulnerable Eastern Washington transition defense. However, EWU does a fantastic job in limiting transition opportunities (13th in D-1).
Assuming David McCormack can go, as he's expected to, he could have his way down low against Tanner Groves. He could have a big day for Bill Self's bunch.
---
---
What would be needed for the upset?
Besides the explosiveness of Eastern Washington's offense (which will need to hit shots), this is an interesting upset potential due to the increased uncertainty surrounding Kansas after COVID-19 issues caused the Jayhawks to pull out of the Big 12 tournament last weekend.
We already know they will be down one starter in Jalen Wilson. It remains to be seen how the rest of the team is impacted by the interruption, with McCormack not even traveling to Indianapolis until later this week, especially since Kansas isn't a very deep team.
Uncertainty and variance are your friends when trying to pick an upset in your bracket. The one thing working against Eastern Washington here is it wants to play fast, which decreases the variance for an underdog.
---
#4 | No. 14 Colgate vs. No. 3 Arkansas
Friday, March 19 at 12:45 p.m. ET on truTV
---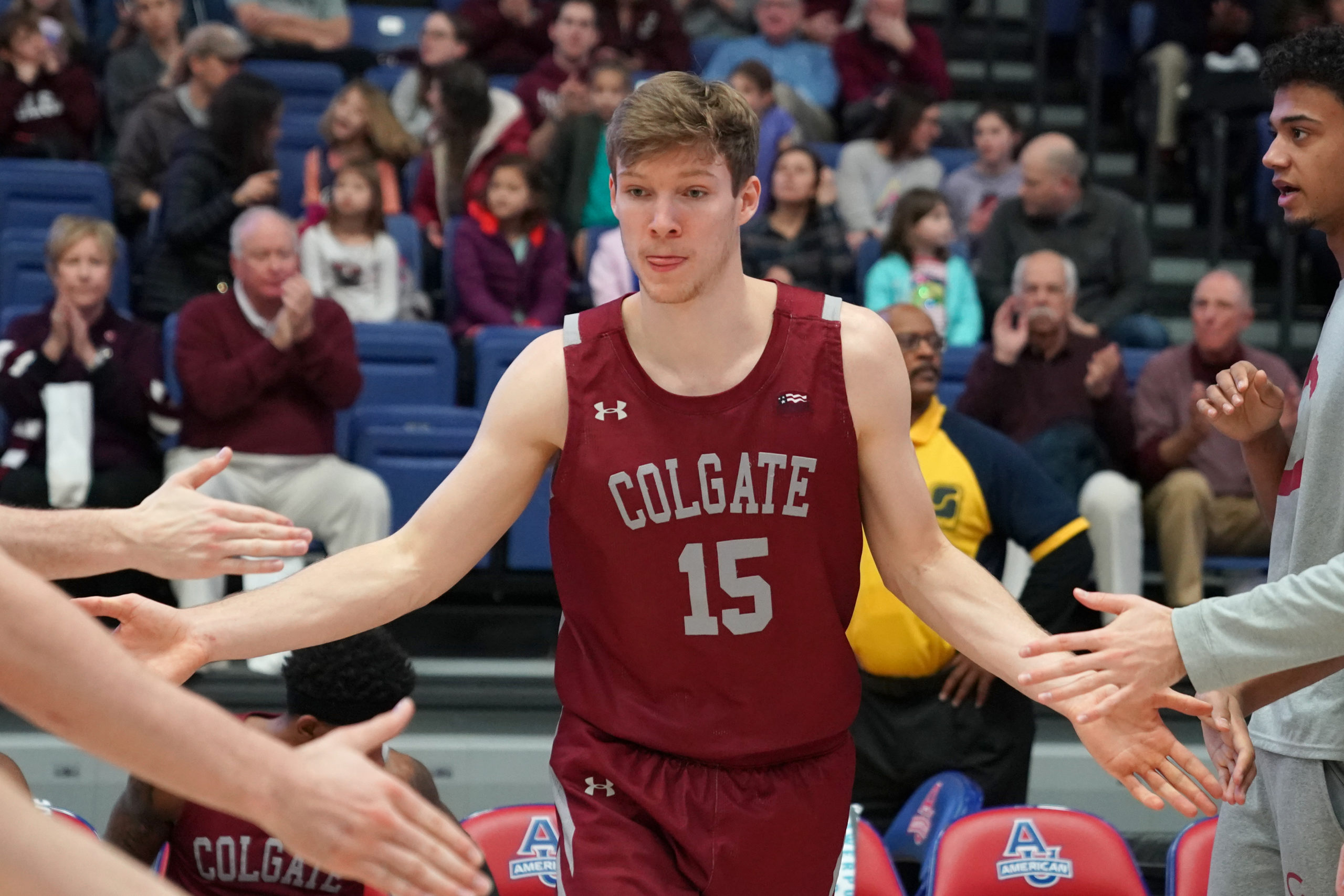 ---
I still think there's a lot of mystery surrounding the Raiders since they only played three Patriot League teams during the regular season. I still struggle to properly rate them.
Colgate does have an outstanding senior point guard in Jordan Burns, who can get white-hot from deep. Burns and fellow guard Nelly Cummings are uber-efficient in the pick-and-roll, leading an offense that is deadly in both the half court and transition. The Raiders can certainly shoot, as they are one of only four teams to connect on at least 40% of their outside attempts this year.
They also rank No. 1 in the country in 3-point defense, holding opponents to a putrid 26.1 percent. But again, it's hard to read too much into their statistical profile given their schedule.
I do know it's fair to say this team can shoot. And great guard play and shooting can at least give you a chance. Colgate is very vulnerable in the post, and will be at a severe athletic disadvantage across the board against an Arkansas team that has played at a top-10 level since getting fully healthy.
What would be needed for the upset?
Arkansas starts slow, which it did too often earlier this season, and Colgate lights it up from three, which could be the great equalizer in this matchup to overcome the talent gap. That said, both of these teams want to play at warp speed, hence the very high total, which reduces the variance in the outcome of this showdown.
---
#3 | No. 13 North Texas vs. No. 4 Purdue
Friday, March 19 at 7:25 p.m. ET on TNT
---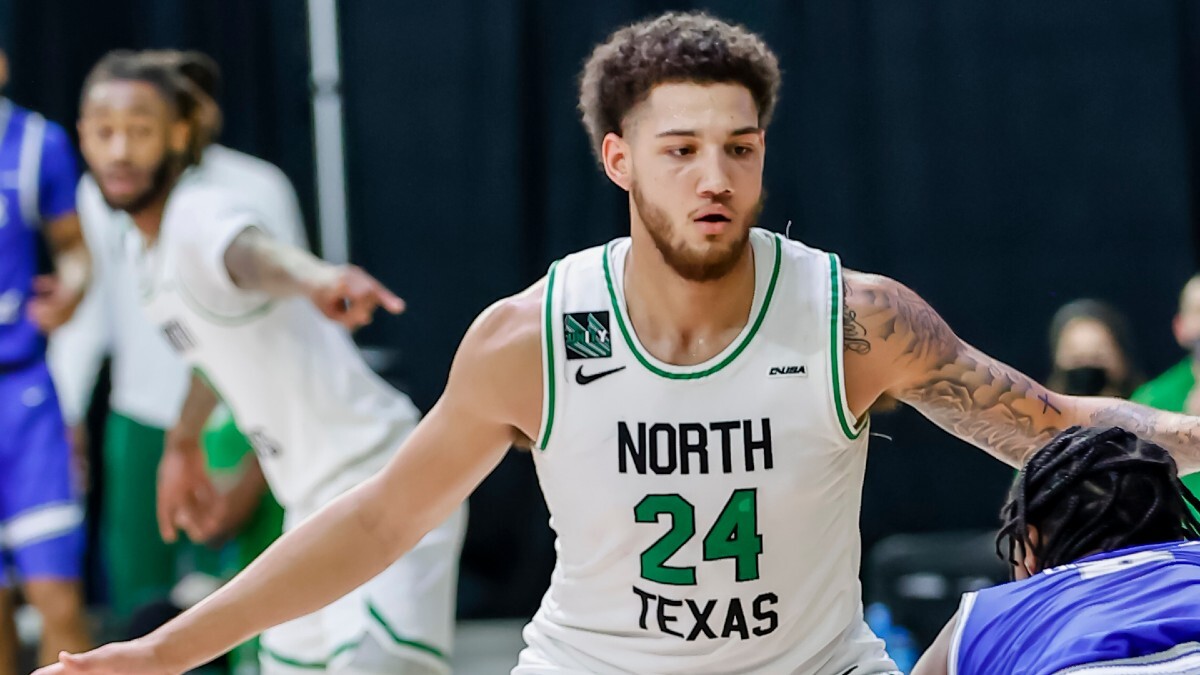 ---
North Texas is a very experienced team that plays excellent half-court defense. The Mean Green are also extremely well-coached and will grind a game down to a halt (350th in Adjusted Tempo), hence the low total here. In a game that might have one of the fewest possession totals of any first-round game, that increases the variance for the underdog.
The problem for North Texas will be stopping the dominant interior play of Purdue's offense. The Boilermakers will have a much easier time getting a bucket in the clutch by going into Trevion Williams or Zach Edey (some of their numbers are better with him on the floor) on the low block. I ultimately think that will be the difference for Purdue, but North Texas will have a chance and I don't think there's a high chance of a blowout here.
What would be needed for the upset?
Purdue not only won't exploit North Texas' turnover issues, its defense also allows a ton of three-point attempts (338th), which North Texas is more than capable of hitting at 37.3% for the season. If the threes are falling in a game in the 50's, look out.
---
#2 | No. 13 Liberty vs. No. 4 Oklahoma State
Friday, March 19 at 6:25 p.m. ET on TBS
---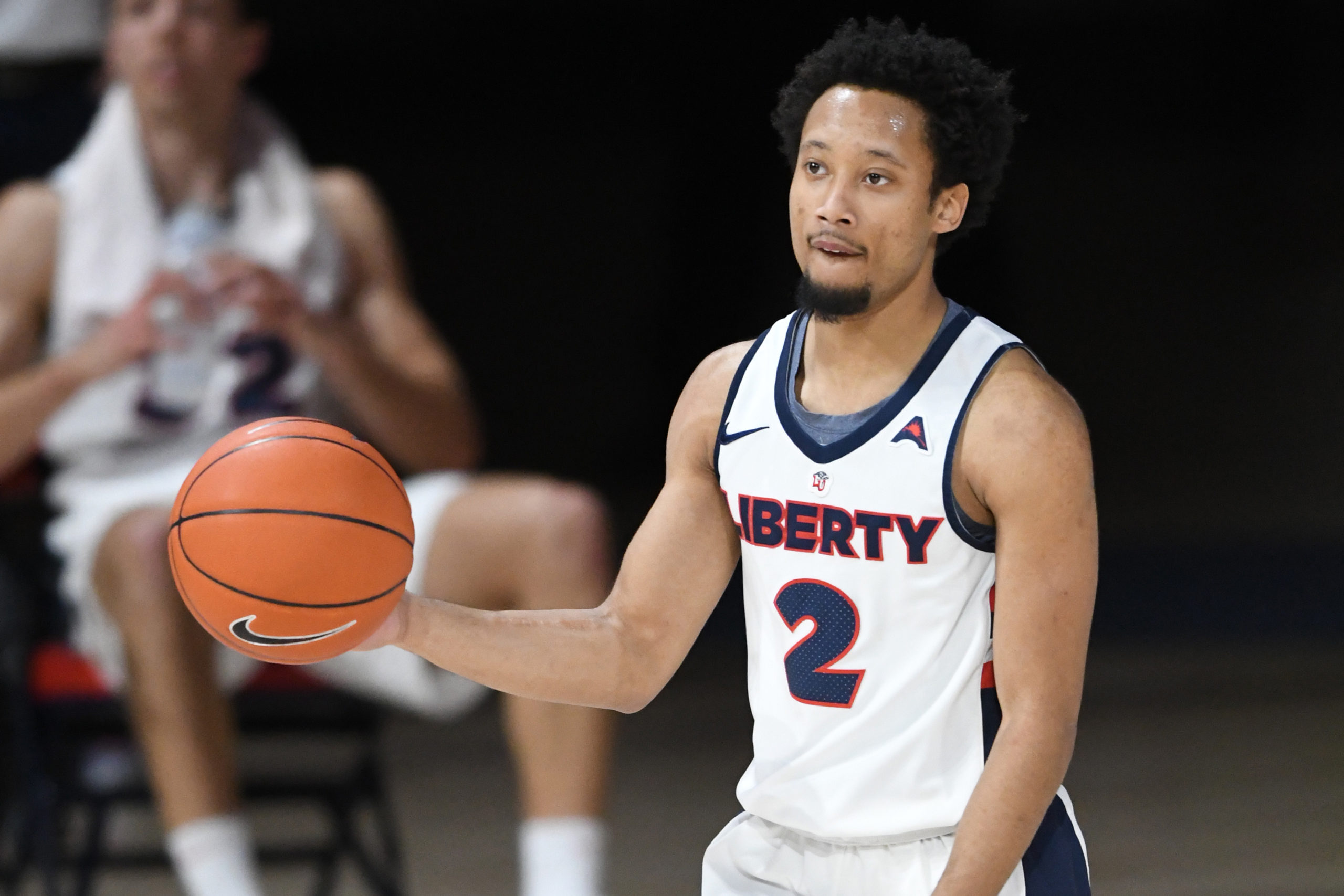 ---
The Flames have an obscenely efficient offense that plays at one of the slowest paces in college basketball. They rarely turn it over (19th) and rank in the 100th percentile nationally in Points Per Possession (per Synergy). It's either a very good look at the rim or a shot from deep.
Liberty shoots the three at the fifth-highest rate in the country, while making a lethal 38.8% of attempts (10th in Division I) — with seven rotational players at 36% or higher.
Head coach Ritchie McKay is known for his compact pack-line defense, which forces teams to beat the Flames over the top. Despite their lack of size, it also allows them to control the defensive boards (14th) and defend at the rim (30th in FG% at rim).
Liberty won't expose Oklahoma State's turnover issues, but its defensive scheme could still cause issues.
---
---
First, the Cowboys aren't a great 3-point shooting team and their offense is extremely reliant on getting to the rim. Only Stephen F. Austin and Buffalo take a higher percentage of shots at the rim than Oklahoma State. Liberty will make getting to the rim and living on the offensive glass — where Oklahoma State does plenty of damage — very difficult.
Additionally, the Cowboys love to get out in transition, where their elite athleticism shines. They rank 17th on the season in transition rate, per Synergy. However, Liberty, which doesn't crash the offensive glass, ranks in the top 20 in that same category.
Also, one of the things I love about this Oklahoma State team is how much it can switch its defenses up. Head coach Mike Boynton will throw out a press and different zone looks to confuse opponents. However, zoning or pressing Liberty is not a good idea.
Cunningham probably takes over late and gets Oklahoma State the win, but I think Liberty will battle throughout.
What would be needed for the upset?
This is the formula. A 3-point reliant team that will slow the game up with schematic matchups. If Liberty goes nuclear from three, (which it's fully capable of), it could pull off this upset.
---
#1 | No. 13 Ohio vs. No. 4 Virginia
Saturday, March 20 at 7:15 p.m. ET on truTV
---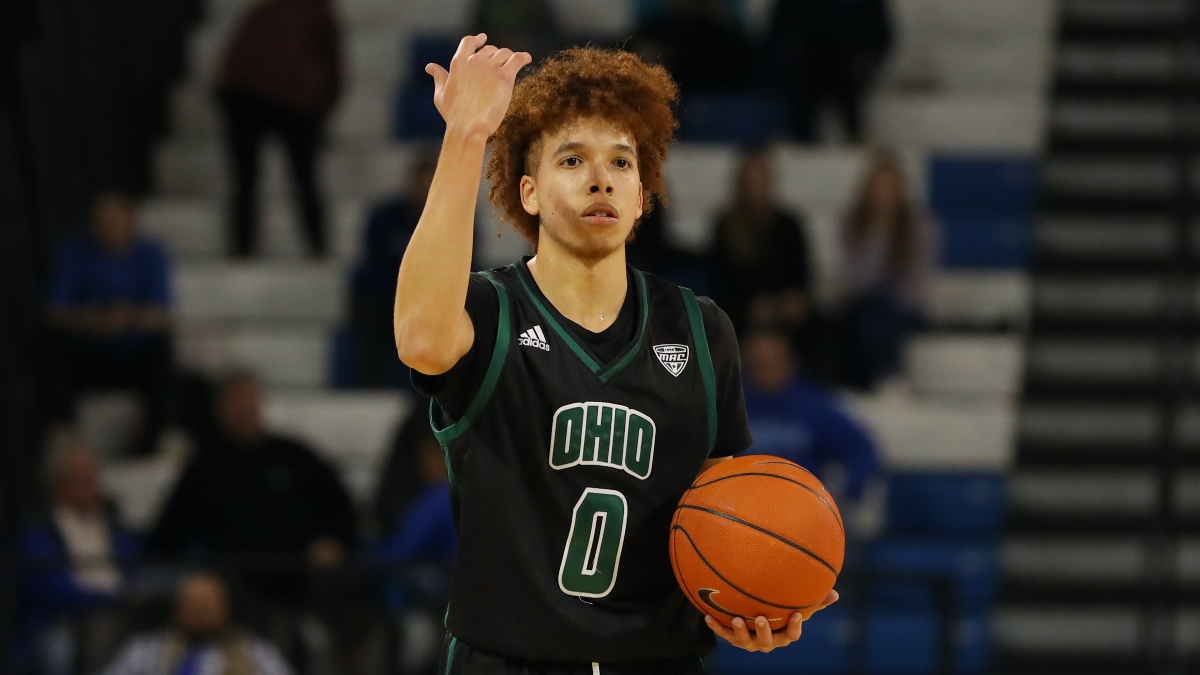 ---
Led by future pro guard Jason Preston, the Ohio offense is a Corvette, ranking 13th in effective field-goal percentage and 29th in adjusted efficiency, per KenPom. It shares the ball extremely well and shreds in the half-court or transition and against man or zone.
In contrast, the defense has holes and troubling overall metrics, but the Bobcats finally seemed committed on that end at the start of postseason play. Plus, while Jay Huff could be a matchup problem (he is against most teams), Virginia's offense isn't the worst matchup overall for Ohio.
This is an Ohio team that also had to deal with COVID-19 issues during the regular season. Combine that with some improvements on defense of late, and I think the Bobcats are a bit undervalued in the market.
From a matchup perspective, I love what Ohio can potentially do against the Virginia pack line. The Bobcats have many capable shooters (including Preston at more than 40%) and have the guards that can break down the Virginia defense.
It's also just not the same elite Virginia defense we have become accustomed to seeing in Charlottesville. After finishing in the top seven in adjusted efficiency for seven consecutive seasons, Virginia ranks 33rd this year.
Ohio also doesn't rely on post offense or offensive rebounds, which Virginia's defense can completely neutralize. It's just a plus-matchup for Ohio as long as it sustains its defensive effort of late.
What would be needed for the upset?
Ohio is hitting its outside shots and Preston doesn't have an off night for a team that arrives in Indianapolis with an abundance of momentum and confidence. A lower total also makes this upset pick more appealing.
Lastly, I didn't even mention Virginia is currently dealing with COVID-19 issues that forced it to pull out of the ACC tournament, which creates uncertainty.
The Cavaliers have had their preparation completely interrupted and will reportedly be without at least one player. We don't know who that is yet, but it could certainly be someone impactful. And the lack of practice time this week could be an issue on Saturday night.
---
How would you rate this article?
This site contains commercial content. We may be compensated for the links provided on this page. The content on this page is for informational purposes only. Action Network makes no representation or warranty as to the accuracy of the information given or the outcome of any game or event.