Premier League Takeaways: What Should Bettors Expect from Antonio Conte's Spurs?
Credit:
Marco Luzzani/Getty Images. Pictured: Antonio Conte
Spurs may have lost 3-0 at home to Manchester United on Saturday, but they were the biggest winners of the weekend in the Premier League. Tottenham sacked manager Nuno Espirito Santo after just 10 league matches in charge on Monday and Spurs are expected to hire former Chelsea and Inter Milan manager Antonio Conte on Tuesday.
What a difference a week makes.
A few days ago, Antonio Conte was the man rumored to be taking the job at Manchester United, replacing Ole Gunnar Solskjaer after Liverpool smashed Manchester United, 5-0, at Old Trafford. United stuck with Solskjaer, thrashed Spurs 3-0 this weekend, and now Espirito Santo is the second manager to be relieved of his duties in the Premier League this season.
Here's what I expect from Spurs under Conte, along with other observations from across Europe: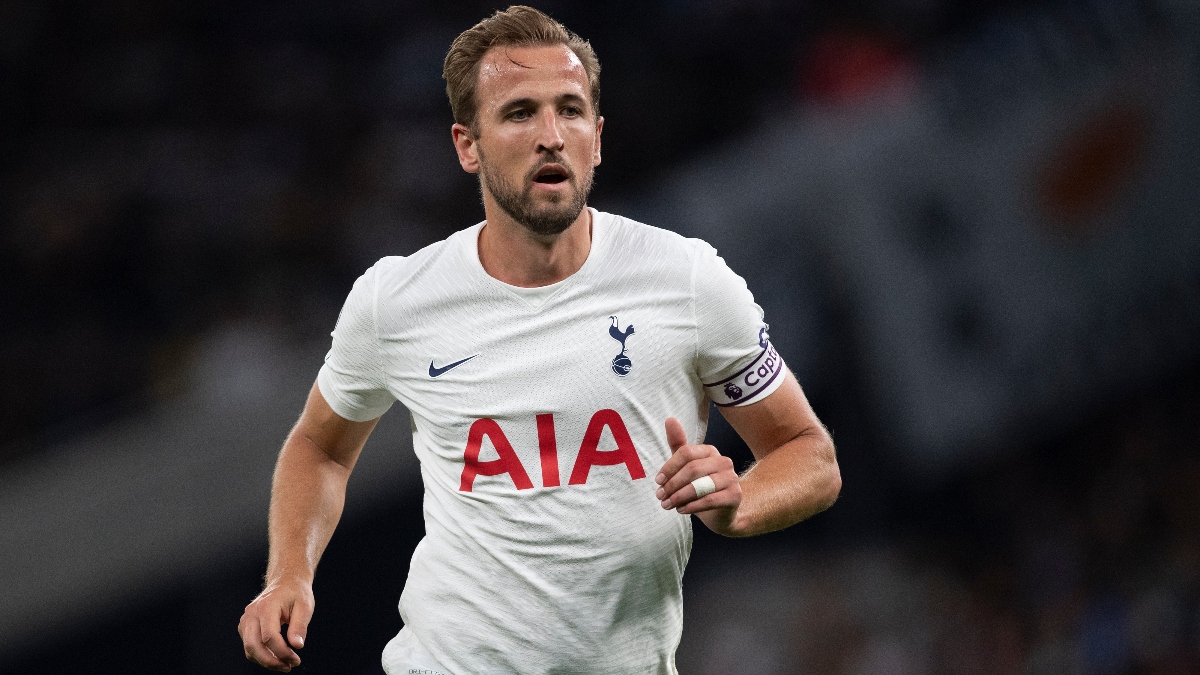 Expect improvement from Spurs under Antonio Conte
Some dubbed the game between United and Spurs "El Sackico," in the sense that the loser's manager was likely in serious trouble to retain their job. Solskjaer switched his system to a 3-5-2 and improved defensive solidity followed. United had its best defensive game since Sept. 11, conceding just 0.7 xGA to Spurs.
Tottenham kept its same 4-2-3-1 shape, struggled with ball progression, barely created any shots from open play and Nuno was fired for it a day later. Conte has a very specific way of playing, one that actually suits the Spurs' squad quite well.
Conte is known for his 3-5-2 system, where new centerback Cristian Romero is a natural fit in a back three since coming from Atalanta's back three system. His aggressive ball-winning mentality, combined with his excellent passing range makes him an excellent candidate to step into the midfield as well to aid with ball progression.
Conte has options with who should join Romero in the preferred back 3, but left back Ben Davies has played centerback in a back three for Wales. Sergio Reguilon is much more of a winger than a fullback anyway and slots in nicely at left wingback.
Heung-min Son and Harry Kane closely mirror Romelu Lukaku and Lautaro Martinez, which was Conte's recent strike partnership at Inter Milan. Son does most of the pressing and running work (like Martinez) and Kane serves as the striker who can drop deep and be a playmaker for others in and around the penalty area (like Lukaku).
Right wingback could be an issue for this Tottenham side, as they don't have a clear, high-quality option there. Tanguy Ndombele and Gio Lo Celso fit well into a Conte midfield with their ball winning, ball carrying and ability to make forward runs.
Pierre-Emile Hojbjerg is an ideal fit as a defensive midfielder who will be asked to sit in front of the back 3 and connect passes around the pitch in build-up.
Spurs rank fifth in passes into the final third and just 15th in passes into the penalty area. They had no ball progression plan under Nuno.
Kane looks terribly out of form and it's not clear whether that's decline from age or a lack of interest in playing for Nuno or Spurs. Problems persist with the overall talent and quality of this Spurs side, but Conte wouldn't take the job if he wasn't assured spending in January. I'd expect some combination of a defensive midfielder, a striker or a centerback to join Spurs and fill some holes in the squad.
After Jose Mourinho and Nuno Espirito Santo failed to solve the ball progression issues at Spurs and failed to establish clear plans of attacking patterns, Conte has a proven track record and his time with Juventus, Chelsea and Inter Milan saw him bring league titles at every job in the last decade. Spurs aren't close to that level, but there won't be a better time to buy low on Tottenham.
Last time Conte joined the Premier League, he cleaned up a Mourinho mess and turned Chelsea from a 10th-place finish in 2015 and made them champions of England a year later. He's got another mess — inherited from Mourinho/Espirito Santo — but it won't be long before Spurs' performances start improving.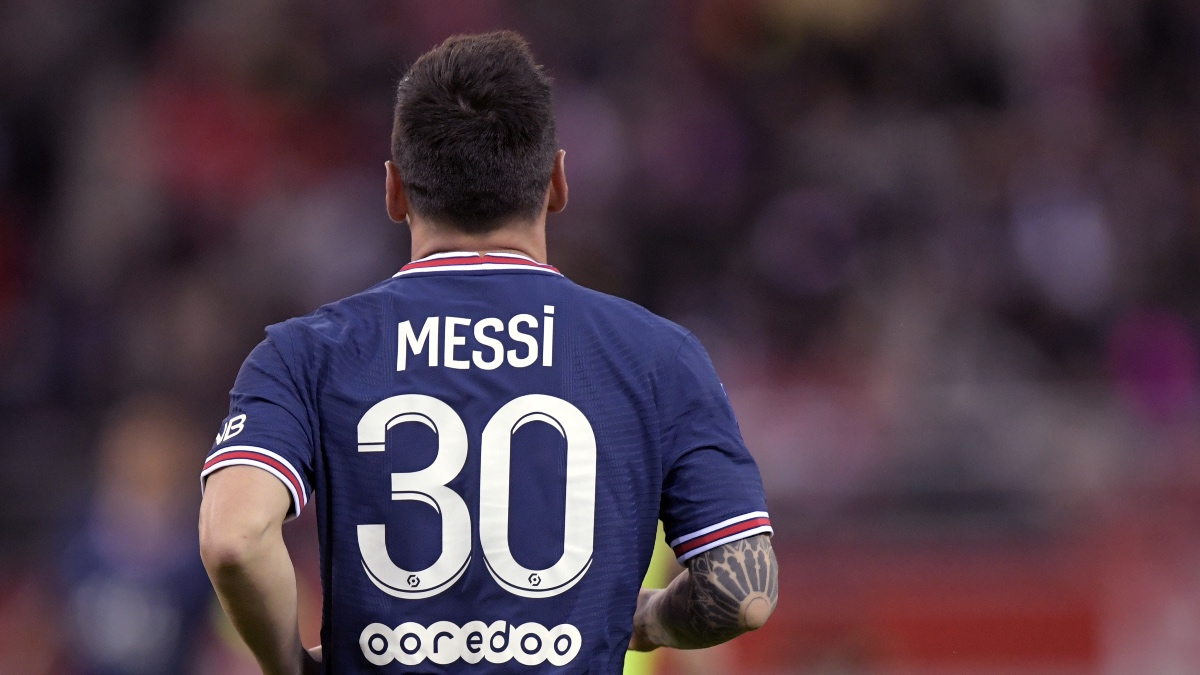 Messi's bad start could be trouble for PSG:
It's too soon to make declarative statements about the reality surrounding Lionel Messi's future, but the early returns on his start at PSG have not been particularly encouraging. Messi has averaged at least 1 goal + assist per 90 every year since 2005. He's had years that were closer to 2 goals + assists per 90.
Since fbref.com started tracking xG data in 2015, Messi has averaged more than 1 xG + xA per 90 every season, until this one.
Thus far at PSG, he's played 6.6 full matches in the Champions League and Ligue 1. His numbers are considerably worse than they were last season at Barcelona. Messi is averaging 0.61 xG + xA per 90 in France and 0.66 non-penalty xG + xA per 90 in the Champions League. That's still a solid return for a good attacking player on a Champions League team, but it is absolutely not Lionel Messi level production, not even close.
As recently as 2018, Messi averaged 5.82 shots per 90, and he's down to 4.15 per 90 in his short time with PSG. Injuries have mired his early time in Paris, but once we hit 10 full 90s played, the sample becomes big enough to draw meaningful conclusions about him.
But one conclusion is clear: if Messi really is going to average about 0.65-0.70 xG + xA per 90 for PSG, his lack of defensive work and pressing ability (when combined with Mbappé and Neymar's lack of defensive work), isn't going to be a winning trade-off for manager Mauricio Pochettino.
Pochettino subbed him off at halftime for Mauro Icardi trailing 1-0 to Lille and the Parisiens played a much better second half without Messi.
Messi's numbers aren't just down in shooting, either. They're down everywhere.
2020-21 with Barca (per 90):
Passes into final third: 7.71
Passes into penalty area: 4.32
Shot creating actions: 7.17
Progressive carries: 15.4
2021-22 with PSG (per 90):
Passes into final third: 4.72
Passes into penalty area: 3.32
Shot creating actions: 4.15
Progressive carries: 9.17
If Messi is starting to finally see a decline in production at age 34, that lowers the ceiling of PSG considerably, creates a nightmare situation for Pochettino tactically and could make PSG vulnerable to an early CL upset.
If Messi finds his god-level form again, expect improvement from a struggling PSG team.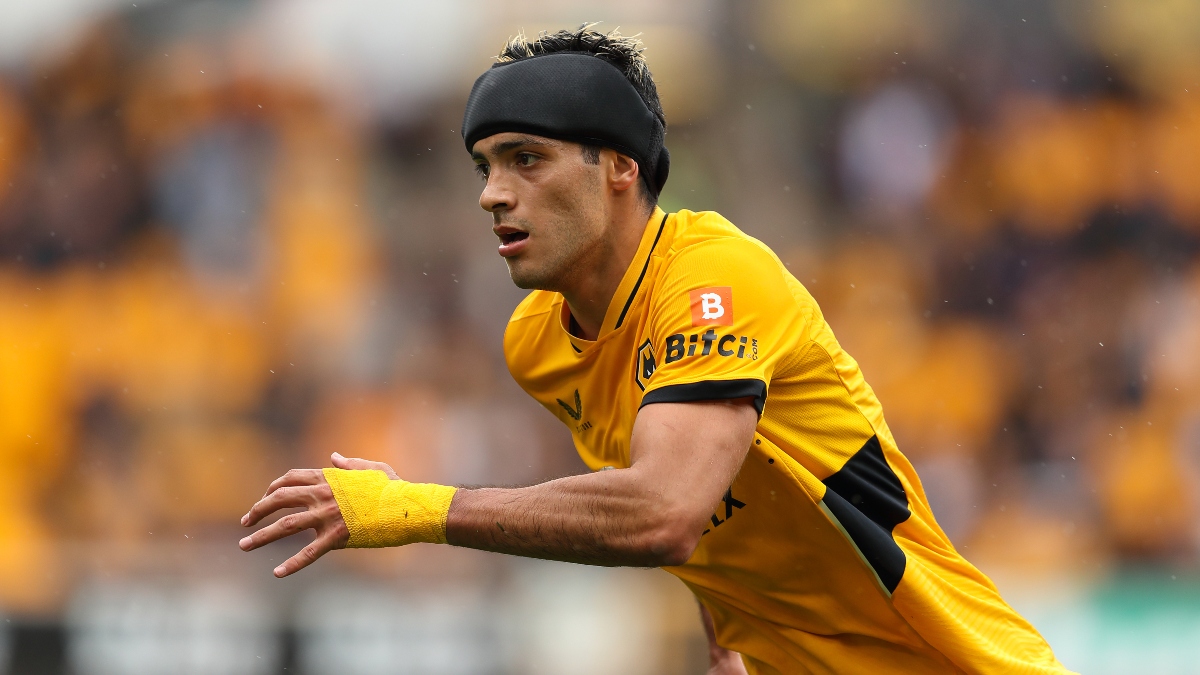 What to make of Wolves in the Bruno Lage era
If Thomas Frank's Brentford is the surprise story of the Premier League through 10 matches, Bruno Lage's Wolves are the second biggest surprise. Lage joined Wolves in a period of uncertainty after declining performance and injuries ravaged Wolverhampton in the 2020-21 season.
The most likely outcome is that they'd languish in the lower mid-table, but the attack had seriously struggled to create chances under Espirito Santo and badly needed a fresh face in charge.
Lage has them pressing more, winning the ball higher up the pitch, attacking more and as a result, winning more. Wolves dominated Everton in the opening 45 on Monday at home, held on for the 2-1 win and moved up above Brighton and Spurs into seventh in the table.
In even game states, when the game is tied and it's 11-on-11 action, only four teams have been better than Lage's side. Wolves have allowed the second fewest NPxGA in the league, the fewest big scoring chances and the fourth fewest shots.
The attack ranks inside the top 10 in box entries and while the schedule is about to get a lot tougher in the coming weeks with Chelsea, Liverpool and City coming up, Wolves are underrated and should be favored with a road trip coming to Crystal Palace next weekend in the league.
Wolves numbers may not look at rosy after those tough fixtures come and go, but they've been defensively stout and offensively re-energized under Lage and at +115 on the draw no bet line, it's my first bet of next weekend's soccer card.
And when those tougher fixtures do come, they'll be a potentially live dog in the mid-block and counter approach that they used to rip apart Manchester United early in the season.
How would you rate this article?
This site contains commercial content. We may be compensated for the links provided on this page. The content on this page is for informational purposes only. Action Network makes no representation or warranty as to the accuracy of the information given or the outcome of any game or event.