Soccer Betting Deep Dive: Arsenal Not Top-Four Club; Inter Milan & Gladbach Worth Betting
Credit:
Charlotte Wilson/Offside/Offside via Getty Images. Pictured: Aaron Ramsdale
The Premier League came roaring back on Saturday following the international break with multiple high scoring thrillers featuring teams who aren't quite synonymous with open attacking play and goals.
Burnley and Crystal Palace combined for six in a 3-3 barnburner, Brentford and Newcastle United also played to a 3-3 draw and Watford smashed Manchester United 4-1. The loss ended the Ole Gunnar Solskjaer era at the club as United sacked him the next day.
Three new managers played in front of home fans for the first time on Saturday and Sunday, and all three won. Norwich City hired Dean Smith during the international break after Aston Villa fired him and beat Southampton, 2-1. Villa turned to Steven Gerrard and won its first game 2-0 at home against Brighton, while Spurs won their inaugural home match under Antonio Conte, coming from behind to beat Leeds, 2-1.
At the top of the table, all three title challengers made statement wins as Manchester City thrashed Everton 3-0, Liverpool trucked Arsenal 4-0 and Chelsea smothered Leicester City, also 4-0. City remain title favorites in the betting markets, but Chelsea has the three point lead and is playing significantly better in the last month after a brief scuffle prior to that.
With a jam packed December fast approaching across Europe, it's a good time to take stock of an overachieving Arsenal, a dark horse in Germany and the Serie A title race.
The most defining result of the weekend was Liverpool's thrashing of Arsenal, and what we learned about Mikel Arteta's Gunners.
Simply put, and to quote the late great Dennis Green, Arsenal are who we thought they were. Not the team who won zero points from the first three matches and didn't score a goal until after the first international break. But also nowhere near the team that had been unbeaten in eight matches, taken 20 of 24 points and vaulted up to fifth in the PL table.
They're average.
Expected goals (xG) over a large enough (10+ game sample) almost never lies about a team's true quality. And when both xG and goal difference agree on a team, that's an even bigger red flag that the position in the table is in fact the misleading statistic about them.
Arsenal has played a tougher than average schedule, but still has games with Manchester United, West Ham, Southampton and Wolves in the first half of the double round robin coming. Their -0.55 xG difference per 90 is 16th in the Premier League. By goal difference, the Gunners are 14th in the PL.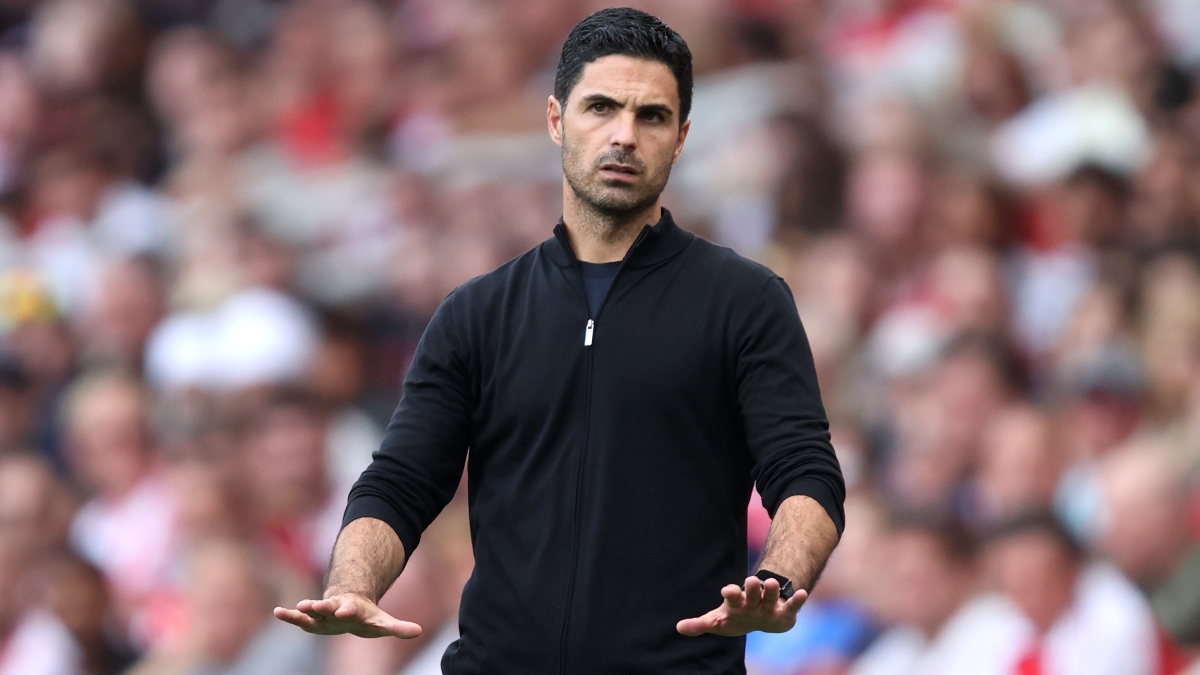 The table puts them fifth because they've won a bunch of close games against mediocre opponents while not playing all that well. Arsenal has produced at least 1.5 non-penalty expected goals in just three of its 13 PL matches this season (Norwich, Crystal Palace, Aston Villa).
Two of those teams have fired their managers already. The most impressive win and performance for Arsenal this season game against Spurs, who have also fired their manager.
You can spin and play with the data to excuse certain aspects of Arsenal's performances. The xG difference is absolutely worse because of three terrible outliers against Chelsea, Liverpool and Manchester City. But you'd expect Arsenal to also beat up on some terrible Premier League teams and for the most part, that hasn't happen. The Gunners haven't blown out anyone on xG except Villa and Norwich.
And why is Arsenal so bad against the top teams, anyway? You wouldn't expect the fifth best team in a highly competitive league like the Premier League to be consistently miles apart from the teams directly above them in the table.
The Gunners aren't built to play without the ball, aren't good at pressing to win it back and when teams press them, they are stubbornly committed to passing out from the back to a fault. When they're able to have the ball, they can be quite good but that's not the case against the top teams.
On one hand, Arsenal is young and has improving attacking players like Bukayo Saka and Emile Smith-Rowe. On the other hand, the two primary shot-getters — Alexandre Lacazette and Pierre-Emerick Aubameyang — are aging and clearly in decline based on their shots numbers.
Arsenal doesn't have the attacking production to consistently blow out bad teams and that puts them in a very perilous situation.
Its defense has negative regression coming once teams start shooting better and Aaron Ramsdale cools off from his unsustainably excellent form. Winning a bunch of close games when you're marginally better than you're opponent or even with them is not a sustainable strategy, and if you think it is, ask Manchester United fans.
Bottom line: All of the analytics suggest Arsenal has a cold run coming at some point, and Arteta's job may be in trouble when it does come.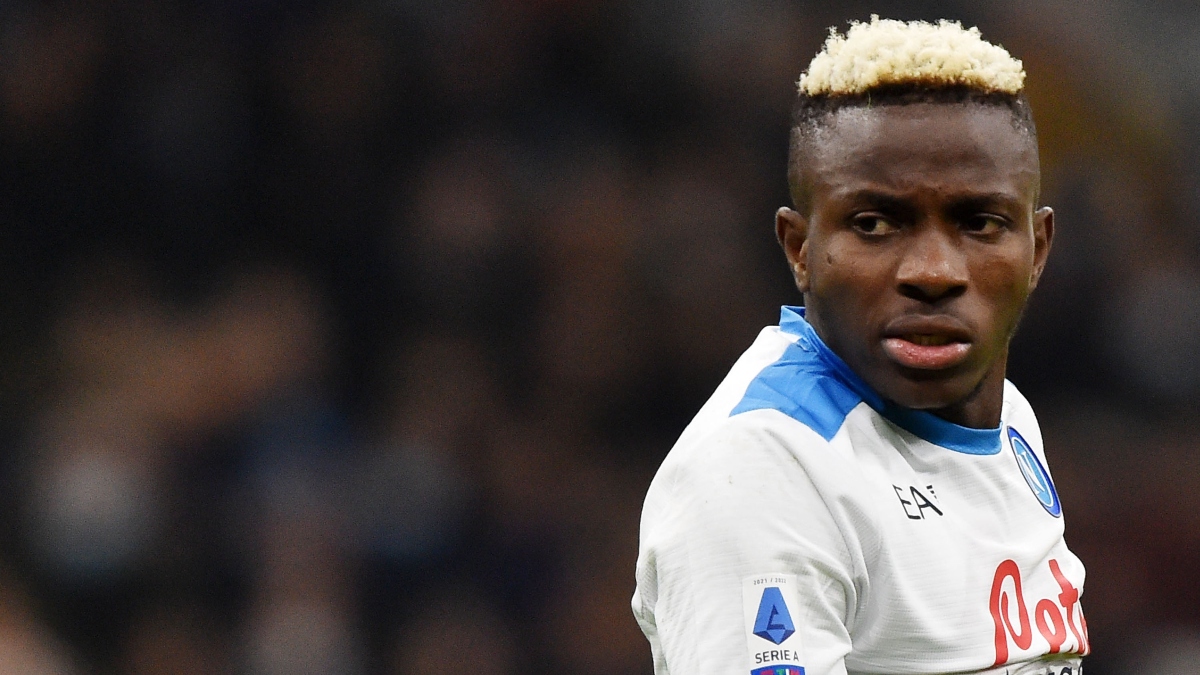 In Italy, the loss of Victor Osimhen breaks the Serie A title race wide open.
In the game of the weekend in Italy, Inter Milan beat Napoli 3-2 at home and handed Napoli its first loss of the entire campaign. Milan lost its first match of the season at the weekend as well to Fiorentina, while Atalanta and Juventus cruised to routine victories. The group of teams at the top of Serie A became even more tightly bunched together.
Even worse for Napoli, though, is that breakout star striker Victor Osimhen suffered multiple facial fractures and needed surgery to repair them. He'll be out multiple months through at least January.
Napoli already ranked just fifth in xG created in Italy and he was their leading scorer with five goals. His 0.58 xG per 90 numbers as a 22-year-old striker had him on an excellent trajectory going forward. His loss is significant and badly hurts Napoli's Scudetto chances.
Both FiveThirtyEight and my own projections rate Inter as the best team in the Italian top flight and the gap between them and Napoli is now just four points in the actual table.
Inter's defense still has some question marks, but there's no doubt that they've got the firepower going forward to score enough goals to win this league. I no longer feel that way about Napoli.
When you look down the table, Juventus' expected goal numbers don't suggest they're a serious title challenger and without additions to the squad, it's hard to see how that changes. Atalanta's age profile suggests that their downturn this season was to be somewhat expected, but they've only been marginally worse than Milan, who sits tied atop the table for now.
Milan has banked a lot of points by outperforming xG and winning close games, and is tied atop the table. But the xG difference and power ratings suggest that both Inter and Napoli are better teams and should outperform them considerably going forward.
Bottom line: With Osimhen's injury and Inter's attacking firepower, a +180 bet on Inter to win a second consecutive Scudetto is worth a play.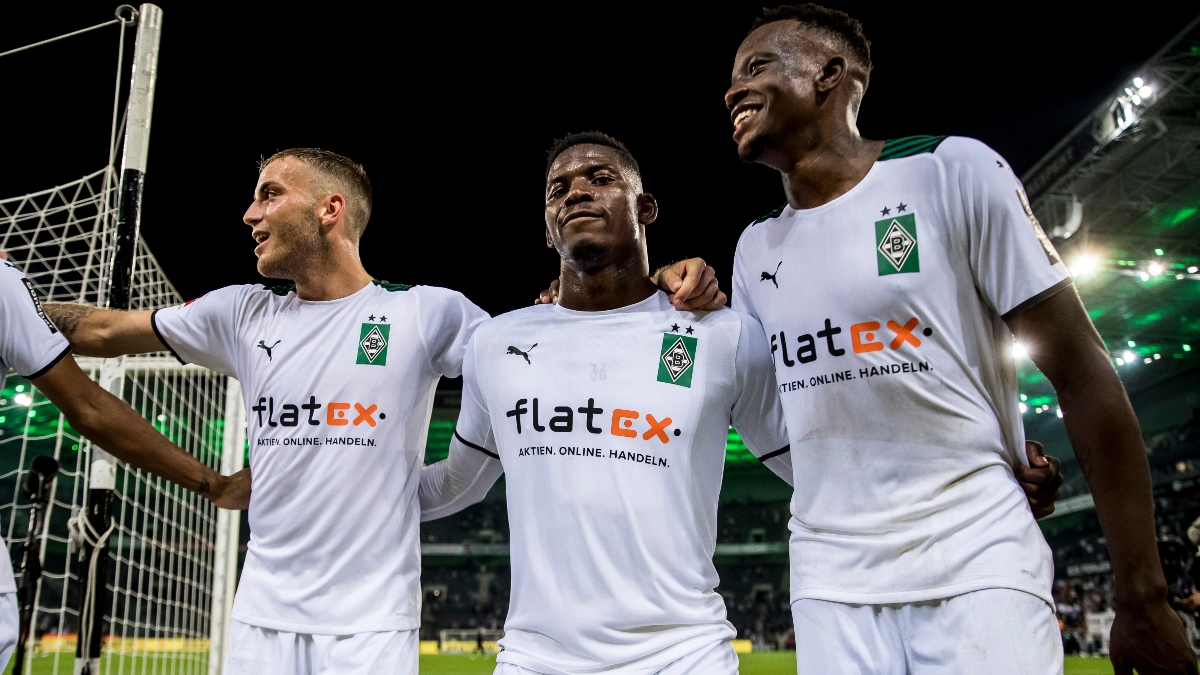 Borussia Monchengladbach are flying under the radar in a wide open Champions League race in the Bundesliga
Bayern Munich has a very significant edge over the entire Bundesliga in expected goal difference, even if the point totals don't quite suggest it at this current point. Dortmund won't keep pace, and Bayern will run away with the title if the numbers continue.
The race for the top four in the Bundesliga is as wide open as it has been in years, though. Leipzig is struggling to prevent goals. Frankfurt has fallen off under new manager Oliver Glasner and Wolfsburg already fired Mark van Bommel after a poor run of form.
Dortmund and Leipzig are pretty solid favorites to finish in the top four given their overall team talent and expected numbers. That leaves a fourth place spot that could be claimed by a number of teams.
Freiburg has worked its way into third, but the expected goals numbers have them as an average team (+0.00 xG difference) and they're very unlikely to maintain their place at the top of the table by outperforming xG at both ends of the pitch. They're on the top of the Bundesliga fade list currently and regression is coming.
Bayer Leverkusen has the next best squad on paper, but they're running hot too and are quite likely to come tumbling down the table once the attackers cool off. They've scored 25 goals from 18 expected goals and have won one of five games in the league, against Bochum.
The xG difference suggests there is a legitimate dark horse for the Bundesliga top four: Gladbach. (Full disclosure: I am a Gladbach fan)
Gladbach has the second best xG difference in the league. They started the season poorly with an injury crisis post Euros and have had a terrible run of finishing in front of goal. They're sitting in ninth, but are only three points behind Leverkusen for fourth.
Only scoring 17 goals from 22.6 xG will put you behind other teams in the table, but they've also created the fourth most xG and conceded the third fewest xG. Adi Hutter has this team trending straight up when you taking a rolling average of xG.
The Foals have all of the metrics of a top four team and have the fourth best squad in the league. They're fourth in my projections and by season's end, some positive attacking regression should vault them into the top four.
They have a ton of attacking depth, an improved defense and are getting healthier with the return of Marcus Thuram to join Breel Embolo, Jonas Hoffmann, Alassane Plea and Lars Stindl as a medley of attacking options.
Bottom line: At +550, I bet Gladbach to finish in the top four on FanDuel.
How would you rate this article?
This site contains commercial content. We may be compensated for the links provided on this page. The content on this page is for informational purposes only. Action Network makes no representation or warranty as to the accuracy of the information given or the outcome of any game or event.