The Life of a US Open Ball Boy: Tour Tales From Our Summer Intern
Credit:
Robert Deutsch-USA TODAY Sports. Pictured: ball boys at the 2015 US Open
My two years spent as a ball boy at the US Open indirectly helped me land a summer internship at The Action Network.
I thought I would share answers to some of the most frequently asked questions that I get about my experience.
"Hire him immediately."
That's what The Action Network analyst (and avid tennis bettor) Michael Leboff said when social media director Connor Nolte showed him my resume. Leboff wasn't wowed by my academic or work credentials, but rather by the fact that I was a US Open ball boy in 2013 and 2014. I never thought it would lead to an internship, but that is how I ended up at The Action Network for the summer.
I'm sure you have questions and I think I know what they are — even if it's been five years since I've been grilled about my time at the US Open. I can't imagine the experience varies too much over time. Let's do this!
---
>> Sign up for The Action Network's daily newsletter to get the smartest conversation delivered into your inbox each morning.
---
How does one become a ball boy?
Tryouts. About 80 people are chosen from approximately 400 aspiring ball persons.
There are tryouts!? Are they difficult?
Everything is relative. Is Jordan Clarkson a good basketball player? There are two ways to answer that. One being "no" and the other being "well, he's in the NBA."
So is it hard to be ball boy? Relative to the population, yes. Most people can't bend down to pick up a tennis ball while running full speed — and do so successfully 15 times without error — but that's not the most difficult part.
A US Open ball person has to accurately throw a tennis ball the length of the court on one hop. There's about 15 feet separating the back wall from each baseline. Now, I know you're rolling your eyes, but tennis balls are light and very susceptible to windy conditions. The throw would be a piece of cake with a baseball or football, but not with a tennis ball on certain days. I mean, we aren't a bunch of Bo Jacksons out there, but it's not as easy as it sounds.
Note: Starting in 2018, US Open ball people will join all the other ball people in the world and roll balls across the court. With the throw eliminated, a ball person's job should get much easier.
Do you keep the uniform?
Yes! One of the greatest perks of ball boying is the free Ralph Lauren tennis gear. The shoes, made by New Balance, are awful, though.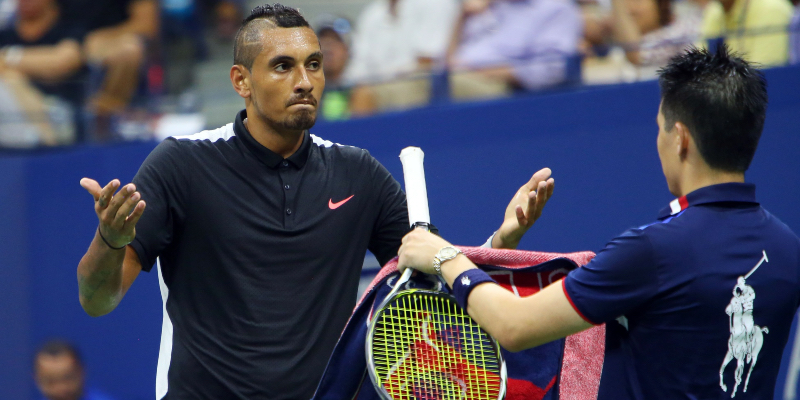 During one of my first shifts, my shoe fell off as I ran to snatch a ball. I didn't want to halt play so I picked up my shoe and carried it to my position in the corner of the court before placing it by my side. "Umm put your shoe on," said the chair umpire. Great, now it's a whole scene that delayed the match as the players waited for me to put on my ugly New Balance kicks.
Any other major mishaps?
You had to ask, didn't you? During the first shift of my sophomore year, I hit the chair on a throw across the court. It felt good out of my hands, but then I saw the umpire duck right before I heard the ball plunk the awning on top of the umpire's chair. It made a sound that I was certain echoed all the way across the grounds of Billie Jean King National Tennis Center. Again, I'm not Bo Jackson.
I still remember everything about that throw under the lights on the first Monday of the qualifying rounds. The umpire was a brunette woman, and a supervisor watched it all unfold. Here's what you need to understand: Supervisors basically court-hop around the grounds to scout ball persons' performance. During qualifying rounds, you probably get watched for a grand total of 15 minutes.
Our primary job was to not screw up during those 15 minutes. Well, I failed and didn't get put on a TV court during the main draw, which was really the main perk.
Nicest player?
Let's be clear. I've ball boyed for nobodies (juniors, qualifiers, low-ranked doubles teams). We're talking about people who should, in theory, have no ego whatsoever. However, in my two years as a ball boy, only two players ever said, "Thank you." They were American brothers who've won a combined 28 Grand Slam doubles titles: Mike and Bob Bryan, the nicest players I ever came across during my experience.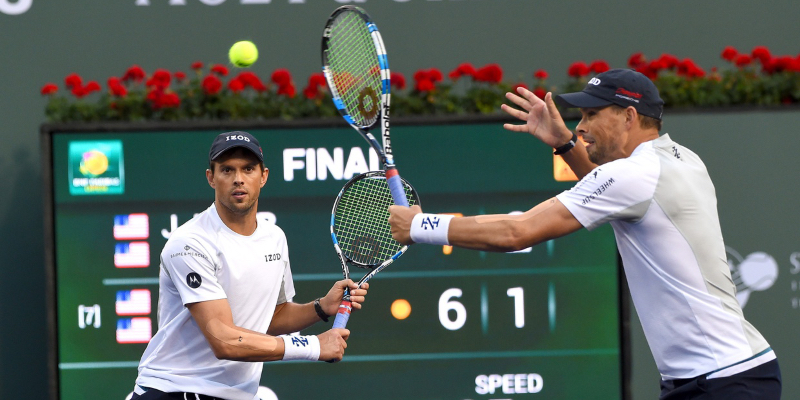 Meanest player?
I was unfairly yelled at once by a player, but I won't call her out by name. She's retired so I don't need to bug her on a beach somewhere in Italy.
I'll tell you what was challenging, though: ball boying for then No. 12 in the world Tommy Haas — who was known for his fits of rage. Haas had no problem with my ball-boying skills, but he was a bit frustrated that he was having so much trouble with Yen-Hsun Lu in the second set.
Oddly enough, Haas would always choose someone to make eye contact with during his tirades. On that particular day, he looked right into my eyes and shouted, "einz f**ing ditty shpleck!" That's right, he mixed in English curse words with his German curse words, making it 10 times funnier. It was terrifying and hilarious all at the same time.
One of my greatest achievements as a ball boy was holding back laughter as Tommy Haas screamed expletives at me while making direct eye contact.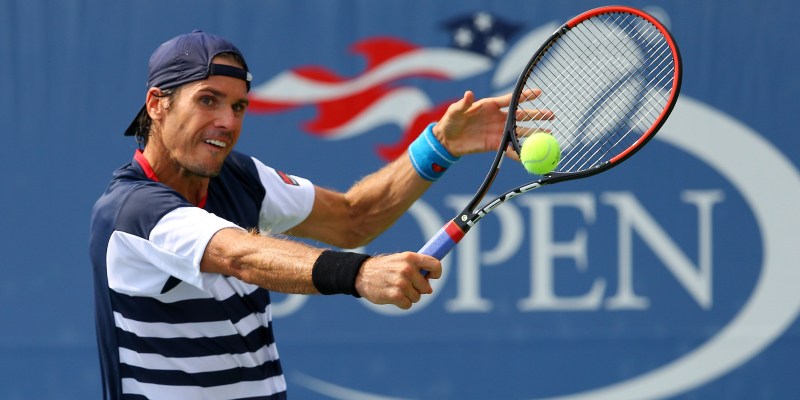 Did you bet on the matches?
No, I was only 15 years old, but I know I would've snagged a Rafael Nadal future in 2013, which would have cashed. Well, that's what I like to tell myself, anyway.
How would you rate this article?