Tennis Betting Rules: What Happens When a Player Retires, During Rain Delays and More
Credit:
Geoff Burke-USA TODAY Sports. Pictured: Nick Kyrgios
Stuckey tries to answer some of the most common tennis betting questions, like what happens when a player retires, if a match gets delayed because of weather and more.
Tennis betting rules can vary by sportsbook, so be sure to check yours if any of these situations come up.
A frequent question I get from followers and friends is what happens to their tennis bet after a player retires. I also get similar questions during rain delays or postponed matches that span multiple days.
It's a great question, but extremely difficult to answer since tennis betting differs drastically from other major sports, which generally have standard rules across all books.
As a result, I almost always respond with "It depends. Check the rules of your book(s)!"
Let's start with what happens with a moneyline bet under different circumstances.
Tennis Betting Rules
Walkovers
A walkover win occurs when a player advances as a result of their opponent pulling out of a tournament before a match.
Since the match never started, all bets would void. This is pretty much a universal rule.
What If a Player Retires?
This is when a player advances after their opponent retires during a match. Injuries are the primary reason this would happen. We saw this at the 2019 French Open as Benoit Paire advanced after Pablo Carreno Busta retired down 2-1 in sets.
You also see a lot of these when players aren't fully fit for the heat of Wimbledon and the U.S. Open, but want to show up at the tournament for a paycheck.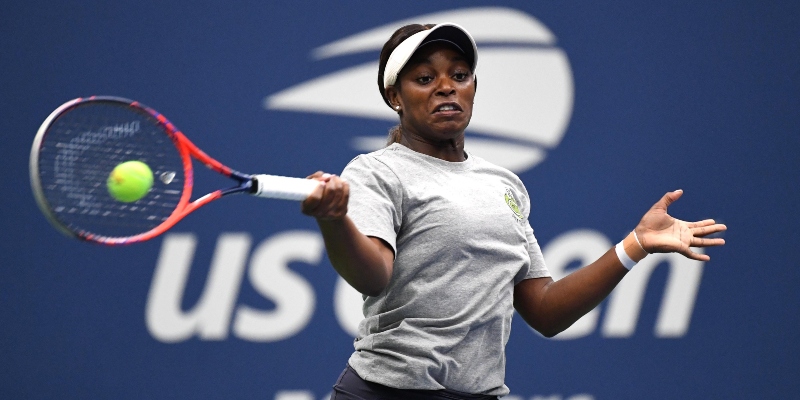 Moneyline rules get a little trickier with retirements since different books will have different rules. The four likeliest possibilities include:
First ball — All moneyline bets are action after the first ball is played. Therefore, if you bet on a player who retired during the first game, you lose your moneyline bet.
One set — Some books like BetMGM require at least one set to be completed before moneyline wagers become action.
Two sets — The same rules as above but with two full sets.
Full match — No moneyline are considered action until the full match is completed.
Also, keep in mind that books will usually grade the winner declared by the umpire — a.k.a. the person who didn't retire. Therefore, you could lose a moneyline bet on a player that retires despite leading on the scoreboard.
Tip: If you are fading a player due to fatigue and/or injury reasons and have multiple books to bet at, you'd obviously want to choose the one with the least-restrictive moneyline requirements.
Also, if you are also trying to scalp the market by playing both sides to lock in a profit in an arbitrage opportunity at different books, make sure they have the same rules! You don't want to end up losing one side and pushing the other in the event of a retirement.
Lastly, there may be different rules for when a player (most likely Nick Kyrgios) gets disqualified rather than retiring. I'm going to be a broken record throughout but check your book!
Weather Delays
If rain (or darkness) causes your bet to move (or finish) on the next day, your bet is generally still valid. Tennis does not work like baseball, where you would have to re-place your bet if the same pitchers match up the very next day.
Some books will have 48 hour or one week rules, which mean the match must be completed in that time span from the scheduled start in order to be considered action.
Weather may also cause a change of venue. Rain could cause players to move to a different court that has a roof. Or they may just temporarily delay the match to close the roof if the court has one. That could change the conditions and potentially favor one specific player, but your bet will generally still stand.
Spread Betting
If you bet the spread (either games or sets), almost all books will require the match to finish.
Let's say you bet Genie Bouchard +1.5 sets against Angie Kerber. If Bouchard leads 6-3, 5-0, your bet can't possibly lose. However, if Kerber then decides to retire, your bet will most likely get refunded.
Oh, by the way, that actual scenario played out two years ago. Unfortunately, I had Genie.
Over/Unders
Like most sports, wagers on the full match over/under will generally get voided unless the match is played to completion. However, there are exceptions if the over has already cashed, like at BetMGM.
For example, if you bet a match to go over 21 total games and someone retires at 7-6, 5-4 — some books could potentially grade totals on that match as action since the outcome was already decided. This would never happen in baseball but, again, check your specific book for their rules because variations do exist.
Also, if you bet the over/under on just the first set, that bet should stand as long as the players finish the first set.
Live Betting
Live betting (moneyline, totals, etc.) usually requires a match to be completed. That is, unless you bet a player in the live market to win a specific set or game. As long as they complete that specific set or game, the bet should stand.
Futures
If you bet a tennis future and your player withdrawals from the tournament, you're generally out of luck — even if they pulled out of the tourney prior to ever playing a single point.
While I would have loved a refund on my Kiki Bertens 2019 French Open future, those are the breaks.
Although it is possible some books will refund your future if a player never plays a ball. You already know what I'm about to say…
CHECK YOUR RULES!
Start Betting Tennis Now
How would you rate this article?