Friday's Lead: $100K on Two Big Ten Favorites, Drafting a Fantasy TE
Credit:
Jasen Vinlove-USA TODAY Sports, Pictured; Wisconsin Badgers wide receiver A.J. Taylor (4)
Sign up for The Action Network's daily newsletter to have trending articles delivered into your inbox each morning.
NCAAF
Two of Vegas' largest sportsbooks are shouldering some serious liability after a well-known bettor dropped $100k combined on Wisconsin (-37) and Ohio State (-38.5). He bet $50k straight on Wisconsin, and $50k on Buckeye-Badger parlays. In other words, if Paul Chryst drops the Monte Ball and only wins by five touchdowns tonight, this aggressive Big Ten fan is gonna have an awful Labor Day weekend…
Stanford-San Diego State
The biggest game tonight? Stanford-San Diego State. You won't be able to tell from the expression on David Shaw's face throughout the game, but the Cardinal are out for revenge after losing to the Aztecs as a 9-point favorite last year. Can the Cardinal cover the 14 tonight? A few of our experts pounced on this game early…
Tonight's Other Games
There are six other games on tonight's slate including Western Kentucky at Wisconsin, which you'll be sweating even if you don't have any money on it after reading the first paragraph. Steve Petrella cracks open a metaphorical cold one and gets the weekend started with a Friday six-pack preview…
Biggest Line Moves
Sharps are moving lines across the country, including Texas-Maryland, which has shifted 4.5 points since its opening…
---
BE A BETTER BETTOR
Plan on betting football this season? Take advantage of our 60% OFF special offer and bet like a PRO. Live odds from 50+ sportsbooks, real-time trends, and all of our premium content costs less than a stadium beer per month. #BeABetterBettor and go PRO before time runs out…
---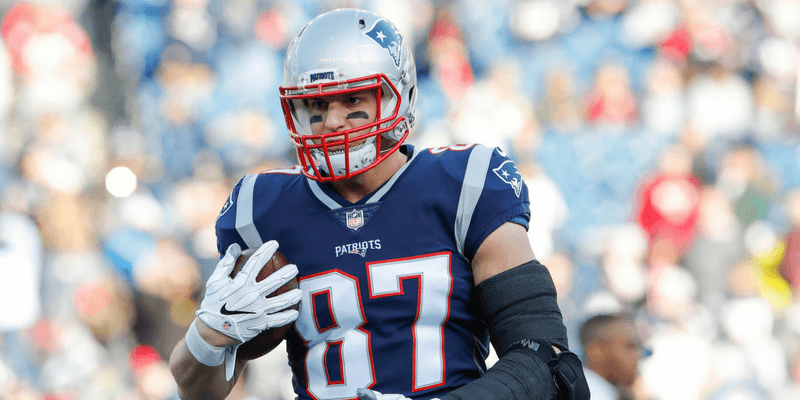 NFL
With Rob Gronkowski, Travis Kelce, and Zach Ertz flying off draft boards (in the first ~35 picks, on average), what's the best way to get value when drafting a tight end? Matthew Freedman explains whether to go for one of the big three, settle for a veteran, or target one of these archetypes…
Rams and 49ers: Super Bowl Contenders?
Some think Jimmy Garoppolo's overhyped, some believe he's the next Joe Montana. Consider Chris Raybon in the Montana camp. Our senior NFL analyst explains why both the Niners and the Rams have what it takes to reach the promised land…
---
TOP EXPERT PICKS
Syracuse vs. Western Michigan, over 66. Ken, better known as "Locky Lockerson," expects a shootout between the Orange and the Broncos…
Army (+13) vs. Duke. John's feeling patriotic and picking the Black Knights to keep it close against the Blue Devils…
---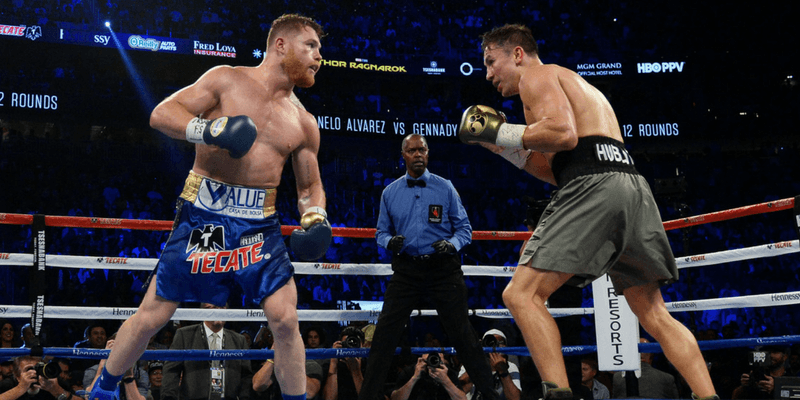 THE TOP 5
Canelo-GGG: An extremely controversial split draw, a PED suspension, and a delayed rematch. Gennedy Golovkin's second bout against Canelo Alvarez hasn't gained steam yet, but expect the public to begin throwing punches from their pocketbook soon…
Splash Bros: Every team the Warriors face is hellbent on stopping the Splash Brothers, but somehow Steph Curry and Klay Thompson continue splashing. Matt Moore breaks down the Warriors' system that keeps the NBA's preeminent sharpshooters open like a Waffle House…
Fade Lee Corso: An interesting tip from John Ewing suggests you fade Corso's infamous headgear pick on College GameDay…
The Sucker Ratings: Which college football teams have burned bettors the most in the last three years? Three Pac-12 teams have proven the biggest sucker bets of 'em all…
I'll Take That Bet: In the latest rendition of ITTB, Raybon and Blackjack pick NFL and CFB props, with Raybon going all-in on Sam Darnold…
How would you rate this article?