Marky's Malarkey: I've Never Watched an Entire College Football Game, But I'll Still Bet It
Mark Gallant's first meeting with his new boss, Chad Millman, revealed one of his darkest secrets: he's never watched college football.
Even though he's never taken in a full game and, frankly, never plans on it, he's found a way to bet it completely without bias.
My apologies to Collin Wilson and essentially all of my other coworkers who most likely enjoy college football to some degree. I let you down. I let you all down.
Monday, Nov. 20, 2017 … Salem, Mass: 'Twas hours after the Sports Insights crew had been visited by Chad Millman, my new boss, at our humble Beverly abode. We had made our way over to neighboring Salem for some of PJ Walsh's favorite blueberry beer.
Personally, I'd rather stick with one of the classics — Bud Light, Miller Lite … perhaps Coors Light, even — but my mom always says that success is right outside your comfort zone.
That evening, we casually hoisted said blueberry brewskis while watching the Monday Night Football game between the Seahawks and Falcons.
Millman arrived at the restaurant and popped a squat right beside yours truly. No big deal. ESPN's former editorial director of domestic digital content was sitting next to me, a bashful boy with little experience in the industry.
Surely, I would have to be on my A-game, as some old jerk once said, "You never get a second chance to make a first impression." I would need a couple beers to loosen up and be myself, but not as many as I'd normally be inclined to drink.
We ordered our food and I had to painfully tell our waiter my laundry list of food allergies, one of the main reasons I hate going to restaurants (yes, I'm a weirdo as you may have gathered by now).
This piqued Chad's curiosity and I further explained my sad, sad life as a boy whose food options mostly include some combination of meat and bread. I whipped my EpiPen out of my pocket to ensure him that I was safe at all times.
As we all told gambling stories, my crazy college football Saturday from just two days earlier reared its head. The week before, I had written about a particularly windy weather front had enveloped a large portion of the country.
I took 19 unders that day and went 16-3 — no biggie, happens all the time.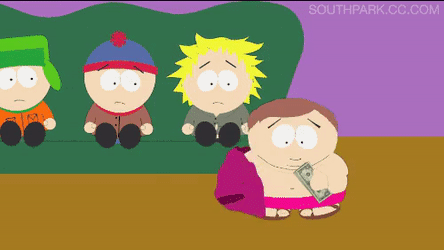 Then I let my tongue slip, letting out a secret that I had planned on taking to the grave. Now, I'm not going to pretend I remember exactly what I said because this was almost a year ago, but I will put it in quotes because that's what people do.
"I've actually never watched a game of college football in my entire life."
Right then and there, he fired my ass and I've been sneaking into WordPress ever since to write articles pro bono.
Just kidding, but my friend and colleague who was sitting across from us, Keith LeBlanc, said Chad's eyes nearly popped out of his head.
It's a pretty odd thing to say for any American male in his 20s, let alone one who works in the sports industry. At the time, he was probably wondering how and why a bozo like myself was employed by the newly formed Action Network. I wouldn't blame him if that were the case.
Now look, I'm not going to say I haven't seen bits and pieces of games as that would be a lie. In fact, I was essentially forced to when I used to work Saturday shifts at the office.
But never have I sat down, put a college football game on TV and watched it in its entirety. Not even a national championship.
This is because when it comes to college football …
As a young man from Massachusetts, why would I pay any attention to college football? In fact, growing up, the only thing college football did was piss me off.
As a lover of baseball, the beginning of the CFB season meant that all sports channels were unwatchable on Saturdays. Even a lot of non-sports channels insisted on airing some terrible local New England area games.
At no point did I ever say to myself, "Hmm. You know what, maybe I should watch this. Give college football a chance for once."
Ever since I started watching sports in the year 2000, there was absolutely no reason for me to pay one ounce of attention to college football. Here's what I was focused on when others turned to college football.
September: Beginning of Patriots season, final month of Red Sox regular season
October: Patriots, MLB playoffs, beginning of Bruins and Celtics seasons
November & December: Patriots, Bruins, Celtics all in full swing
I've seen 10 championships in my day.
Excluding playoffs, my four pro teams play 342 games in a calendar year, and I watch an embarrassingly large percentage of them. And don't worry, there are usually plenty of playoff games, too.
Where on Earth does college football fit in all of this? Who am I supposed to root for? Boston College? Hop on some random bandwagon such as Alabama?
I'm not the type of guy to cheer for a random jersey and I don't have the time or energy to get to know an entire college football roster. Well, I probably have the time, but you know what I mean.
The players are there for only four years tops, too, so you have to be vigilant. Seems like too much effort if you ask me.
---
>> Sign up for The Action Network's daily newsletter to get the smartest conversation delivered into your inbox each morning.
---
Anywho, I think you understand my point: I hate college football with all my guts. Most of you readers probably hate me now. But there's a sub-point: I have successfully bet on it since beginning work at Sports Insights and now at The Action Network.
I actually think my ignorance on the subject might make me a better bettor. Since I literally have zero bias whatsoever, I can simply look at the odds, line movement, betting percentages, weather, etc. and make my decision without ever doubting myself.
In theory, that's what I've always been doing regardless of the sport, but we all know that's not the case. We've all made poor bets based on fandom or opinion of a certain team that goes against what the data suggests.
So what I'm telling you to do is stop watching college football entirely!
Nah, go ahead and keep watching it, but know this.
I never will …