Tuesday's Lead: Tiger vs. Phil, FedEx Playoff Changes, Introducing "The Favorites"
Credit:
Brian Spurlock-USA TODAY Sports, Pictured; Phil Mickelson and Tiger Woods
Sign up for The Action Network's daily newsletter to have trending articles delivered into your inbox each morning.
GOLF
On paper, Tiger Woods and Phil Mickelson's $9 million winner-take-all Thanksgiving weekend match has the makings of an instant classic. But as always, there's a catch: the need to gobble down gravy might make golf's most recognizable faces come across as turkeys. Rumors of a $24.99 PPV fee compelled Jason Sobel to outline the right way to monetize the contest: BETTING. Provide bettors with more props than a Broadway musical set, allow the players to a) buy mulligans, and b) engage in constant side action (insert your own Tiger joke here). The powers that be should listen to Sobel, or else this thing could really lose its luster…
FedEx Cup Overhaul
The Associated Press reported the PGA Tour will initiate major, out-of-the-box changes to the FedEx Cup Playoffs. Sounds great, but will the radical solutions make the playoffs more … radical? Sobel breaks down the PGA's interesting FedEx Cup changes…
Sweating "The Ninja"
A hot tip on a Champions Tour golfer known as "The Ninja" (who started out at 125-1) almost netted a big day for Sobel, until it didn't…
---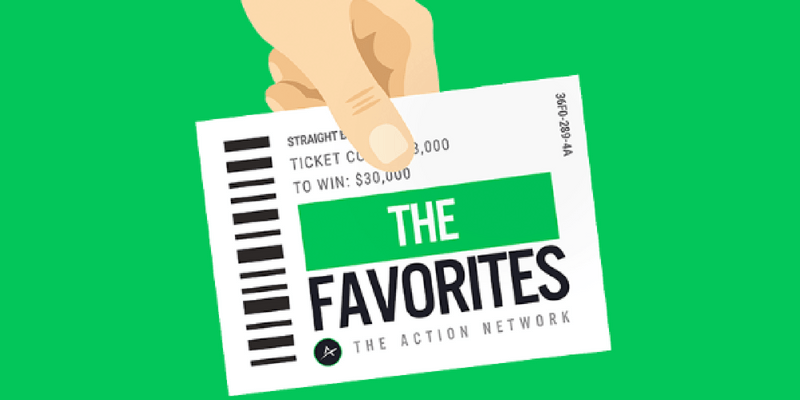 PODCASTS
We (The Action Network) are excited to announce The Favorites, the first podcast to give fans a 360-degree look at the sports betting world. In partnership with podcast behemoth Cadence13, we'll be building out the world's first podcast network devoted to all things sports betting. The first episode of The Favorites debuts next week, but we have several great podcasts already up-and-running:
---
THE TOP 5
An Ode to Manu: San Antonio's incredible Argentinian shot creator and 16-time All-NBA Flopper announced yesterday that he's hanging up his sneakers. World Wide Wob pays tribute to one of the greatest shooting guards in NBA history…
Bet On Andy: The Chiefs' regular season win total sits at 8.5 games, mostly because of the uncertainty behind second-year quarterback Pat Mahomes. In his Kansas City preview, Chris Raybon strongly suggests trusting in Andy Reid to turn Mahomes into a stud and deliver nine W's…
Michigan: The Wolverines top wideout (Tarik Black) went down with a foot injury, but that shouldn't affect how you bet UM against Notre Dame this weekend…
I'll Take That Bet: Blackjack Fletcher takes on Chris Raybon in the latest edition of ITTB, but the biggest winner might be Blackjack's new mustache…
LA Chargers … Super Bowl Contender? According to our projections, Philip Rivers' team is gonna be really, really good…
---
TOP EXPERT PICKS
Giants -2.5 over Pats. What's not to love about a short home favorite? Especially when it's a team loaded with people still fighting for a roster spot and a new offensive system that still needs to be worked in. Meanwhile, the Pats? I think they know what they're doing.
Michigan-Notre Dame. Our former pro is betting on the over/under in the biggest Week 1 game in college football.
How would you rate this article?