Sobel: When a Hot Tip Turns into a $1,625 Sweat
Credit:
Twitter.com/ChampionsTour. Pictured: Ken Tanigawa
PGA Tour Champions pro Ken Tanigawa was in the hunt all weekend at the Boeing Classic, and I was sweating a big payday right beside him.
A tip from Kevin Streelman is what initially piqued my interest in Tanigawa, whom I bet $13 on at 125-1 odds.
Tanigawa had the lead with 12 holes to play, but couldn't withstand the hard-charging Scott Parel.
It isn't often that I get a message from one professional golfer touting another, so when it happens, I pay attention.
Late last year, I received this text from Kevin Streelman: "Random idea for u if interested. Champions Tour rookie Ken Tanigawa got his card thru q school. Really really good story. Been a member at Whisper Rock forever and kicking all of our butts for a while now. Could kill it out there."
Now that's a strong recommendation.
I never did write the Tanigawa story, but I did my due diligence, and Streelman was right: It's a hell of a tale.
After playing collegiately at UCLA, Tanigawa competed on a handful of professional tours around the world for 11 years. In 2003, he got his amateur status back.
Since then, he's been piling up amateur titles and, yes, kicking butts at Whisper Rock, a swanky private club frequented by tour pros outside of Scottsdale.
In fact, Tanigawa was still an amateur when he finished fourth at Q School in December, only turning pro right before this season started.
I don't profess to be a PGA Tour Champions expert, but I do enjoy having a little action everywhere.
So each week, I'll pick a couple of longshots on the senior circuit and throw a few bucks on 'em, usually guys I know and would be rooting for anyway.
And yes, "a few bucks" isn't an understatement. When I had Bart Bryant to win in Minnesota two weeks ago at 60-1, I was kicking myself for not upping the ante.
Anyway, I had seen that Tanigawa had also played well in that event, so I took him pre-tournament at this past week's Boeing Classic.
Somehow, a few extra beverages at the 19th hole on Thursday evening turned my usual $3 bet into $13 instead.
Which meant that at 125-1, I stood to cash $1,625 on my new favorite golfer ever, a guy they lovably call "The Ninja."
After the first of three rounds, he was right in the mix with a 6-under 66.
That piqued my interest.
After the second round, Tanigawa was tied for the lead with Kevin Sutherland, and I was all-in.
On Sunday, my guy started out nice and steady. A birdie on the sixth hole gave him a one-stroke lead over playing partner Sutherland and two over the hard-charging Scott Parel.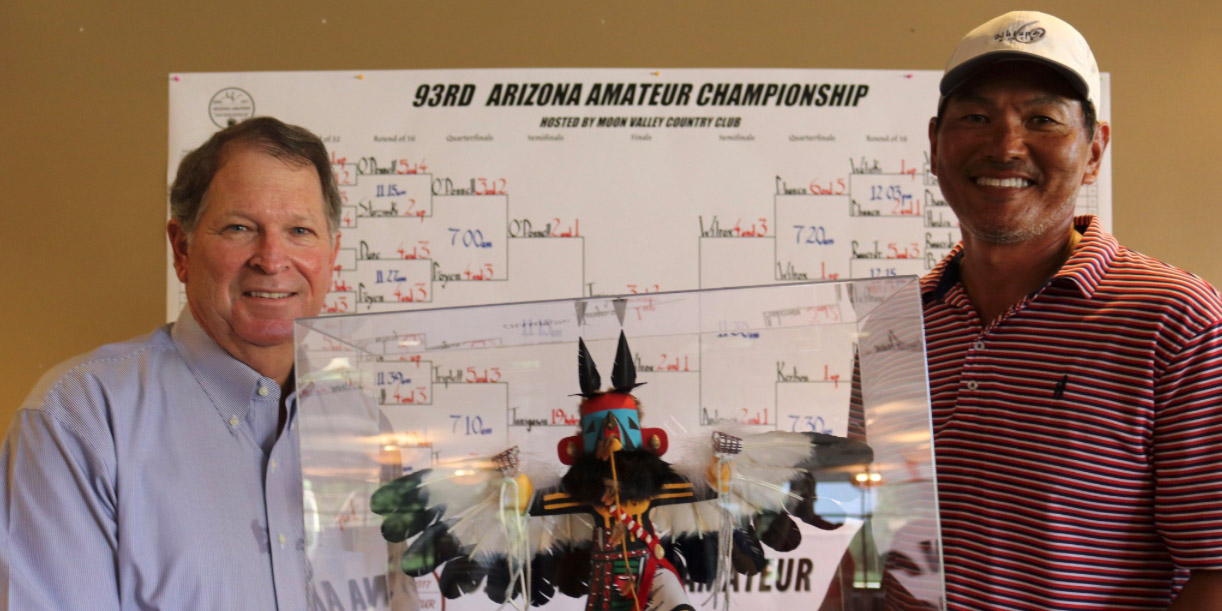 The dream ended there — for both of us.
Tanigawa posted just one more birdie the rest of the round, as he and the rest of the field got boat-raced by Parel, a terrific story in his own right.
Easy come, easy go.
In the end, it was $13 well spent to enjoy a PGA Tour Champions sweat throughout the weekend.
If there's a lesson here, it's that we should keep an eye on Tanigawa moving forward. The Ninja owns a ton of game, and he's obviously playing well right now.
As for me, I'll keep betting a few senior longshots each week.
And if you've got any inside info, well, I'll be checking my text messages.