Wednesday's Lead: How to Win Your NFL Survivor Pool
Credit:
Ed Mulholland-USA TODAY Sports, Pictured; New York Giants wide receiver Odell Beckham Jr. (13) and Pittsburgh Steelers wide receiver Antonio Brown (84)
Sign up for The Action Network's daily newsletter to have trending articles delivered into your inbox each morning.
NFL
Most people treat survivor pools the same. Start by throwing some money in the pot, pick the biggest favorite every week, and pray that favorite doesn't get upset.
Unfortunately for most of us, Charles Darwin would not approve of that strategy. Winning a survivor pool isn't about picking the team most likely to advance every week, it's about picking the team most likely to help you win the entire contest.
There's a difference. Travis Reed does his best Mark Wahlberg impression and tells you how to become the Lone Survivor…
Betting on 0-16?
Is there value wagering on futility this season? John Ewing looks at the odds of betting an NFL team to go 0-16, and reveals the teams most likely to go winless this season…
Best (And Worst) Coaches Against The Spread
Not surprisingly, Bill Belichick has the best career record of any active head coach ATS, and Hue Jackson has the worst. But where does Jon Gruden fall? The answer might surprise you…
---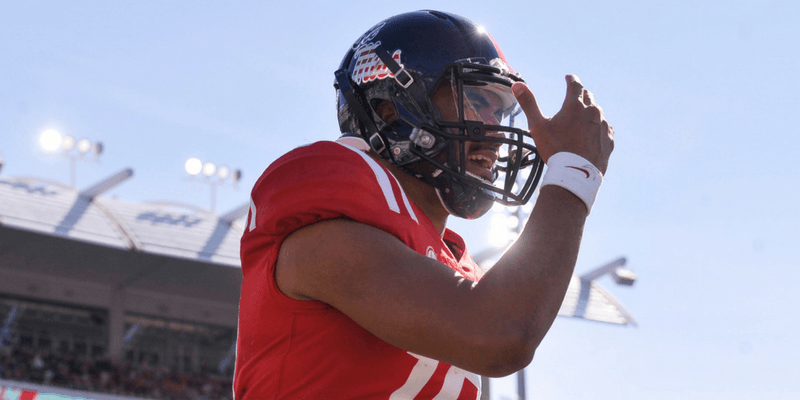 NCAAF
Riding the Green Wave might be a theme for Tulane bettors this season. Behind returning dual-threat quarterback Jonathan Banks, sharps are counting on New Orleans' team to take them down a tu-lane highway straight to Green Dot CityThursday against Wake Forest.
Which other stud quarterbacks should you know about going into the season? We have a list of 10…
Vegas vs. Action
A ton of math goes into win total projections, and for the most part, Sin City's calculus and our arithmetic produced extremely similar results. The biggest deviations? Oregon State, Arizona, and these three teams…
The 6 Coaching Changes Bettors Need to Know
A great college football coach can take a mediocre team a long way. Collin Wilson outlines the six biggest coaching changes this offseason, and predicts how they'll affect the likes of Texas, Arkansas, and Florida…
---
TOP EXPERT PICKS
All in on UCF -23.5 vs. UCONN. Paulie routinely bets on 5-10 baseball and WNBA games per day, and he's bullish on Central Florida maintaining its mojo despite Scott Frost's absence.
Western Kentucky (+8500) vs. Wisconsin. Lauren loves college football longshots, and she's starting off Week 1 with a bang.
---
THE TOP 5
Michael Jordan: Was his two-year baseball experiment a genuine attempt to try another sport, or David Stern's brilliant ploy to mask a gambling suspension? These are the untold stories World Wide Wob needs to know…
Duf And Cover: Dustin Johnson's the favorite to win the Dell Technologies Championship at +900, but Jason Sobel's eyeing the one and only Jason Dufner…
Bookmaker Liability: Oddsmakers foolishly gave the Browns a win total of 5.5 knowing full well they'll probably win the Super Bowl, which is why Cleveland is one of the biggest bookmaker liabilities this season.
Which other teams could be troublesome for the books? Adam Staple breaks it down…
Tony Goes to Q-School: True story: Our very own Drew Stoltz is golfing buddies with Tony Romo, who's attempting to qualify for the Web.com Tour this week. Does Romo have a shot to advance? Stoltz handicaps the former QB's chances…
US Open Day 3: Brett Farrenkopf offers his bets for Wednesday's WTA action, while Daniel Scotti finds value on Andy Murray's match against Fernando Verdasco…
How would you rate this article?