Perez: The NBA's Untold Stories I NEED to Know
The NBA is a 24/7/365 soap opera, but there's still so much drama that's gone untold.
What was the REAL reason for Michael Jordan disappearing to minor-league baseball in 1994 and 1995?
And who's really behind the Twitter account that took down Sixers president Bryan Colangelo?
The NBA X-Files have been opened. After nearly a decade of speculation, rumors and memes … we finally got the answers to the NBA's most notorious unexplained story: The Gilbert Arenas vs. Javaris Crittenton booray game, which led to a Wild West standoff in the Washington Wizards' locker room.
Hearing from Arenas what actually went down during that fateful hand of cards was nothing short of gluttonous.
But now that the story has digested, WE NEED MORE.
If Gilbert was willing to talk on the record about a story this secretive … if USA Basketball, after 20 years, FINALLY released the tapes of the toughest game Michael Jordan said he ever played in — the Dream Team Monte Carlo intrasquad scrimmage …
… it should be a precedent for all of the other NBA urban myths to be told.
So where do we start?
The most popular of these unanswered tales is … Michael Jordan and his disappearance during the 1994 and 1995 season.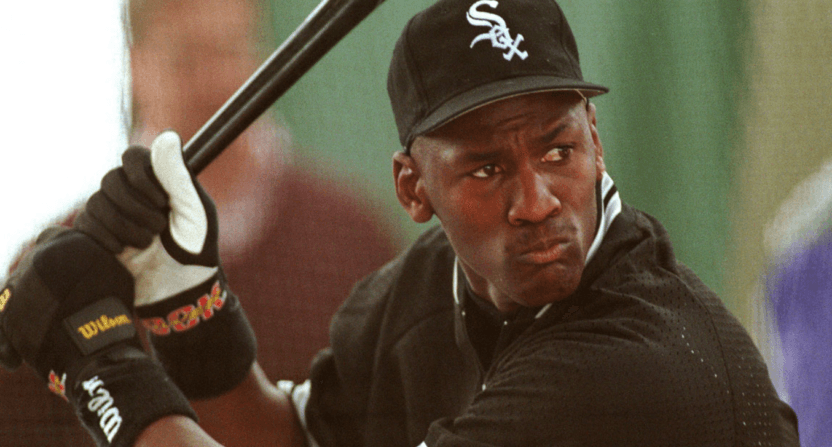 We've heard all of the theories at this point — he actually wanted to try baseball, David Stern secretly suspended him over gambling, Stern allegedly even went to his house to deliver the suspension in person.
If there was EVER a "30 for 30" that needed to be made, it's this one.
… I also need some questions answered about the Draymond Green parking lot phone call to Kevin Durant after the Warriors blew Game 7 of the 2016 Finals.
We all know it happened … despite some trying to burn out the conspiracy:
Did Dray text first, then call?
Did KD pick up on the first ring, or did Dray sit in his car and deliver 10 missed calls before KD answered?
What did Dray actually say?
Who else did he call that we don't know about?
WAS KD EVEN THE FIRST CALL?
… Don't forget about the secret tunnel escapade between the Clippers and Rockets last season. Did Chris Paul really go Carrie from "Homeland" in the locker room and set up an elaborate scheme to storm the Clippers locker room like something out of "Ocean's Eleven"?
… What about that time Doc Rivers insulted Tim Duncan by telling his family couldn't fly on the Magic team plane?
It resulted in Timmy re-signing with the Spurs, being the best player on one of the NBA's most storied dynasties, and the Orlando Magic missing out on what would have been the most overwhelming "Big 3" in NBA history — Duncan, Grant Hill and Tracy McGrady, all in their primes.
I need to know exactly how this conversation went.
From #TheJump: @RealGrantHill33 & Tracy McGrady talk Orlando, and if you want to see T-Mac nearly cry, skip to the 1:55 mark when Grant said he was at the dinner where Doc Rivers diverted Tim Duncan from signing with the Magic as a free agent. https://t.co/J8ooeIcHp6

— Rachel Nichols (@Rachel__Nichols) February 15, 2018
It's time for one of the most important questions of our time … Was Paul Pierce really injured or did he poop?
This is not a joke. He may have pooped. You see that there?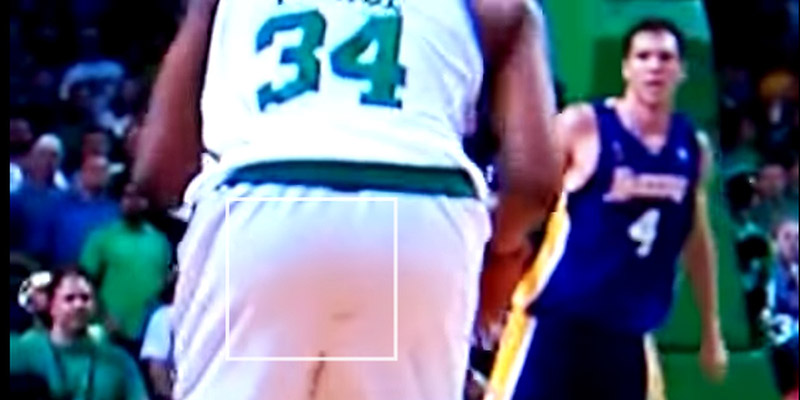 That could be poop.
You don't go from this …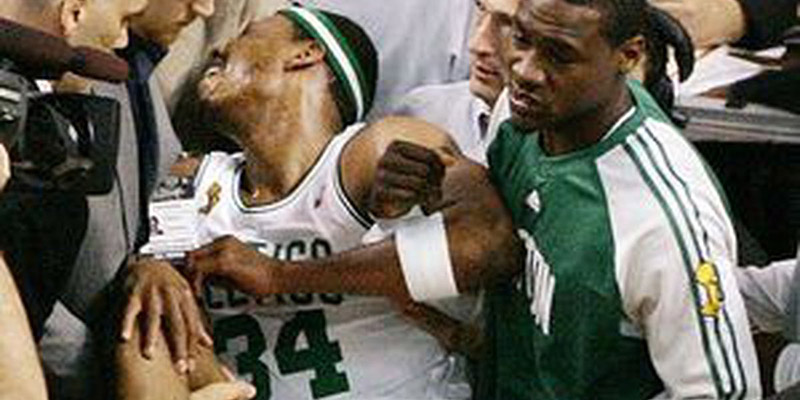 TO THIS …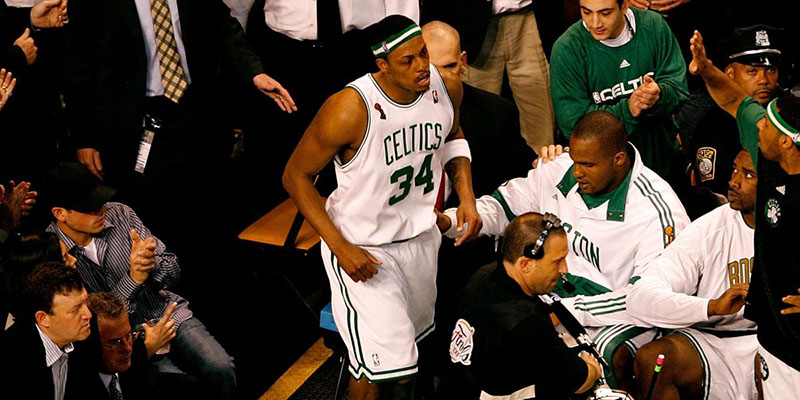 … in 10 minutes if you're injured.
We've all been there, Paul, it's nothing to be ashamed of. Let the truth set you free.
I need to know if there was actually a turd in those shorts and if Paul fooled us with the greatest acting performance in sports history.
… Also, what was Mark Cuban really doing the night the Clippers kidnapped DeAndre Jordan?
Was he actually driving around trying to find him, because if he was, we have found the next "Harold & Kumar Go to White Castle" plot.
… Remember the Twitter account that tipped off The Ringer's Ben Detrick about 76ers president Bryan Colangelo using burner accounts to trash his players and expose high-level secrets?
Who are you @SixersEnough?
Ben, loving your Sixers content. Can you follow me back so I can send you a DM about an article?

— Enough Sixers (@SixersEnough) January 31, 2018
Please, basketball gods, let it be Sam Hinkie.
… Then there's the Frozen Envelope conspiracy of the 1985 draft, which saw the New York Knicks land surefire superstar Patrick Ewing after years of irrelevance.
Look at my man David Stern dig through those envelopes. It's in there; you can't miss it.
It's the one that feels like the Stouffer's Mac and Cheese in the back of the fridge!
Just kidding. I think.
… Matt Barnes driving to confront Derek Fisher about hooking up with his baby momma is up there.
I need to be in that car with Matt — did he call for backup? Did he actually show up? Were they home?
… How about Charles Oakley slapping Tyrone Hill before the game even started over an unpaid gambling debt?
You can bet I want to know every single detail of what went down there.
All of these stories, among many others, are what make this league so great. The NBA is a walking, breathing, 24/7 soap opera that never fails to disappoint.
Thank you Gilbert Arenas for opening up the floodgates. We wanted answers, and for now, we have at least one.
How would you rate this article?