Logan Paul Gets Duped Buying $3.5 Million of Fake Pokemon Cards
Credit:
Photo by Louis Grasse/PxImages/Icon Sportswire via Getty Images. Pictured: Logan Paul
In one of the biggest cases of trading card fraud, Logan Paul revealed on his YouTube channel on Thursday that the first edition Pokemon sealed case he bought last month for $3.5 million was indeed fake.
The cards inside, which on a per-pack value would have been worth $2.3 million, turned out to be worth $359.
The box was sold to him by the famed high-end card dealer Matt Allen (known as Shyne150 on Instagram), who said that he bought the case for $2.7 million.
Allen released the following statement on Instagram: "I have reimbursed Logan his 3.5 (million dollars) however we will see how quickly I am made whole from the sellers who brought it to me already authenticated in the coming days or of it turns into a drawn out scenario."
Meelypops was hired by Jacob Taylor, who originally had the cards, to broker a sale and ultimately found Allen as a buyer. Allen said on Instagram that the money made for the sale has been put into escrow until they can figure out what can be recovered.
Allen, who paid $2.7 million, hopes the funds can be recovered by Meelypops from Taylor. It's unknown how much Meelypops received in the transaction or how much was originally paid for the cards.
Meelypops is a trading card shop located in Gainesville, Fla.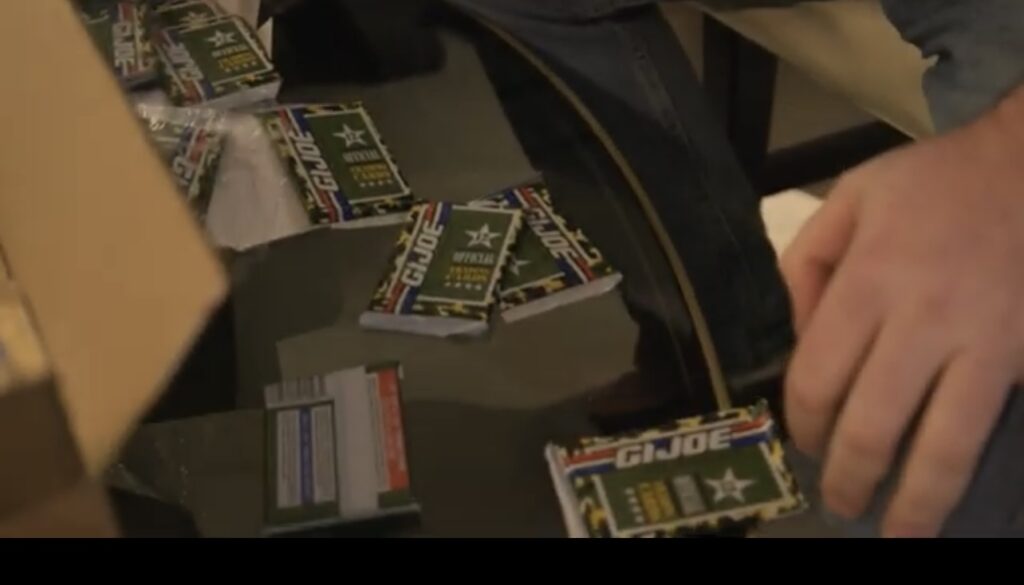 Allen said he felt comfortable flipping the case to Paul because the case had been authenticated by BBCE, a company out of Indiana which specializes in authenticating sealed boxes and cases.
Upon suspicion that it could be fake, Paul flew to Chicago and in a hotel room was joined by Allen and Steve Hart, the owner of BBCE.
Hart explained that he authenticated it as a case because of the tape and labeling, which looked aged and authentic to 1999, the year the cards were produced.
Paul and Allen wanted to go further so they opened the case and realized immediately it was not real. The boxes seemed to be stuffed and upon a further look realized the boxes were not marked as first edition.
They then opened the box. It was filled not with Pokemon first edition packs, which are worth roughly $10,600 a pack, but with packs of G.I. Joe, which cost roughly $1.66 a pack. There are 216 packs in the six boxes.
Said Hart: "We all got duped."
"In March 2021, we were asked to provide our good-faith opinion and verify that the Pokemon case had not been previously opened or tampered with," BBCE said in a statement. "We evaluated it and, in our opinion, the case was in its original state.
"This past Saturday, we opened that case to verify our opinion and were extremely disappointed to learn it was inauthentic. We have authenticated tens of thousands of sealed card products for nearly 20 years and have meticulously developed a structure and framework to provide our expert opinion. We are re-evaluating our approach to all sealed cases going forward.
"We have also decided to halt the review of Pokemon or Yu-Gi-Oh! cases or boxes until we assess and revise our processes to avoid this happening in the future."
How would you rate this article?
This site contains commercial content. We may be compensated for the links provided on this page. The content on this page is for informational purposes only. Action Network makes no representation or warranty as to the accuracy of the information given or the outcome of any game or event.