2020 Oscar Predictions: Our Picks for Best Picture, Best Actress, Best Director, More Academy Awards
Credit:
Steve Granitz/WireImage. Pictured: Brad Pitt
Our staff casts their 2020 Oscar predictions for Best Picture, Best Actress and more Academy Awards ahead of Sunday night's show.
Find out where the betting value is on the longshots and locks with eight of our favorite picks.
The 92nd Academy Awards are this Sunday (8 p.m. ET on ABC) and our staff has been furiously gearing up for the show.
They've outlined their favorite picks by locks and longshots below.
2020 Oscar Predictions & Betting Picks
---
Odds as of Friday and via DraftKings, where Action Network users can get 10-1 odds on any nominee to win Best Picture. New Jersey and Indiana only.
---
Oscar Locks
Best Director: Sam Mendes, 1917 (-560)
1917 is a technical achievement that will be watched for a generation — Best Cinematography is a slam-dunk winner for Roger Deakins with incredible moving shots and long takes for this continuous movie.
The Directors Guild, formed in 1949, has nominated the Oscar winner every single year. And the winner of Best Director at the Directors Guild has won the Academy Award for Best Director in all but seven years. This year's winner at Directors Guild? Sam Mendes. — Collin Wilson
Best Supporting Actor: Brad Pitt, Once Upon A Time in Hollywood (-3335)
I can't imagine a scenario in which Pitt, who is favored in this category, does not win. Pitt does not have any real competition among the other Best Supporting Actor nominees and I believe his performance in Quentin Tarantino's film warrants a nomination over the other performances.
This is one of the safest bets to make — and books seem to agree. — Caroline Smith
Best Supporting Actress: Laura Dern, Marriage Story (-2500)
Beyond the fact she gave a stellar performance in Noah Baumbach's Netflix film and has swept award season, there are a couple key points that could factor into the Academy's decision here:
Dern has been been on a tear since 2017, dominating the small and big screen since — this year alone she's starred in two Best Picture-nominated films. It's the type of run the Academy loves to reward, especially for a universally beloved actress.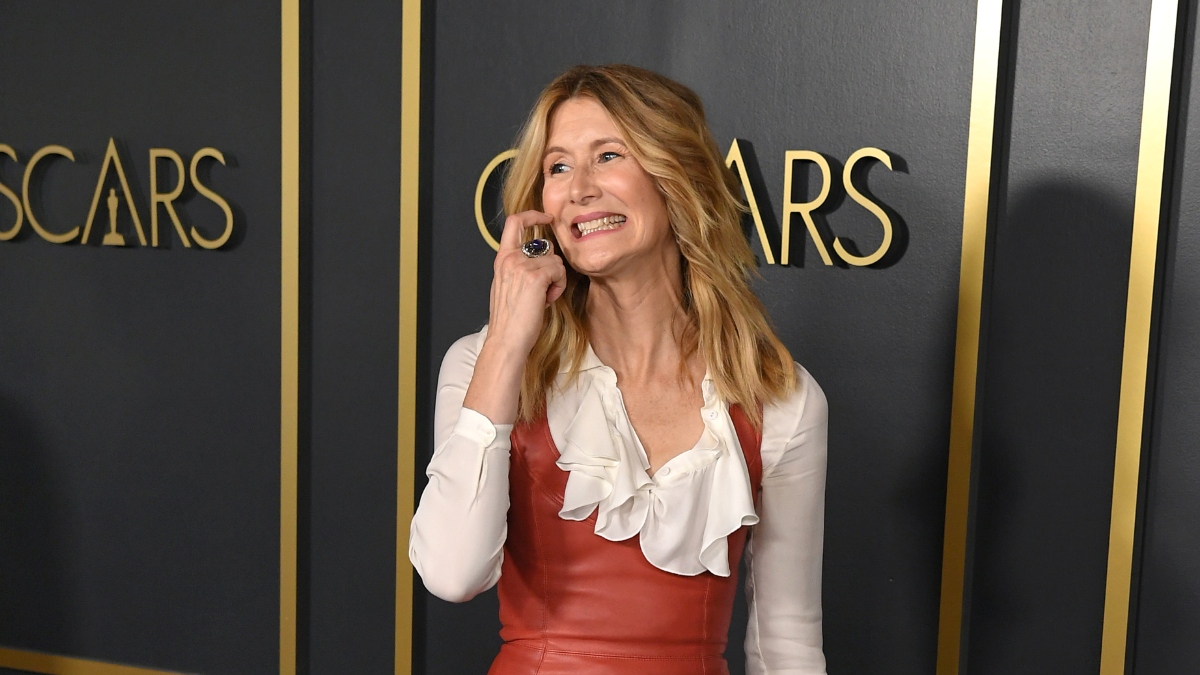 Despite earning six nominations, Marriage Story isn't primed to take home a lot of hardware on Sunday night. This is the only category in which they're the front-runner (according to sportsbooks and the public conversation), so this would be the most obvious way to ensure the movie is recognized.
Don't let the odds movement from -3335 to -2500 fool you — Dern is a lock. —Katie Richcreek
Best International Feature Film: Parasite (-10000)
Why is the Best Picture race turned on its head? Look no further than Parasite's lock status in this category.
Some Oscar voters may be hesitant about crowning a foreign film with subtitles as Best Picture, which only works to cement their vote for it in this category. Parasite has already swept up necessary precursors, snagging the Best Foreign Language Film award at both the Golden Globes and Critics Choice Awards.
A full 100% of Gold Derby experts — aka the "sharps" of awards show forecasting — predict Parasite to take home the hardware here. — Chris Raybon
Oscar Longshots
Best Picture: Parasite (+275)
This category has featured several upsets over the years with Moonlight over La La Land in 2016, Spotlight over The Revenant in 2015 and Crash over Brokeback Mountain in 2005.
Everyone in the office has been taking 1917, which is currently the favorite at -200 on DraftKings, but I'm hoping for an upset and going with Parasite to win Best Picture. Looking at the film as a whole — from the story to the script, the directing to the acting as well as the cinematography — Parasite is a near perfect film.
Although there are some fantastic films featured in this category, I think it ultimately comes down to 1917 and Parasite. Both have their "flaws" to take into consideration — Parasite is a foreign film with subtitles while 1917 is being cited for a lack of editing and dialogue — but if the voters can get past the subtitles, I think Parasite will take it.
With so many underdog films going on to win Best Picture over the years, I think it's as good a bet as any. — Smith
Best Actress: Cynthia Erivo, Harriett (+2000)
While every expert at Gold Derby had Glenn Close projected as the 2019 winner, it was Olivia Colman who took home the award — another reminder that the Academy is becoming more unpredictable as nominee and voter base sizes continue to grow.
While Renée Zellweger is sweeping SAG and the Golden Globes, the big question is if an underdog can win this category. The answer is absolutely.
Per Oscarmetrics — a book that examines whether statistical trends can be used to predict Academy Award winners — two trends have been constant with the award winners in Best Actress. First, play a historical character. Both Zellweger and Cynthia Erivo accomplish that in their respective roles.
The second has to deal with age.
The Best Actress award has seen a large majority of it's winners go to the 35 and under crowd along with the 60-plus. Marlee Matlin, Jennifer Lawrence and Audrey Hepburn all won at an early age while Helen Mirren, Meryl Streep and Jessica Tandy won post 60.
Cynthia Erivo of Harriet just turned 33, indicating a 23% win probability. Six former winners were 33 years old.
Zellweger is trying to overcome the steepest of odds in a category that dates back to 1927. The actress is 50 years old, which is in the range for the lowest win probability for the category. No person has ever won the award between the ages of 50 to 53, while only two have won the award between the ages of 50 through 59. — Wilson
Best Director: Quentin Tarantino, Once Upon A Time in HollyWood (+1700)
Similar to Dern, there are a couple factors that the Academy could weigh here:
Despite being nominated twice before (Pulp Fiction and Inglourious Basterds), Tarantino has never won Best Director.
Once Upon A Time is his ninth of 10 promised feature films. He continues to claim his next will be his last, and there's the non-zero chance it's a Star Trek film.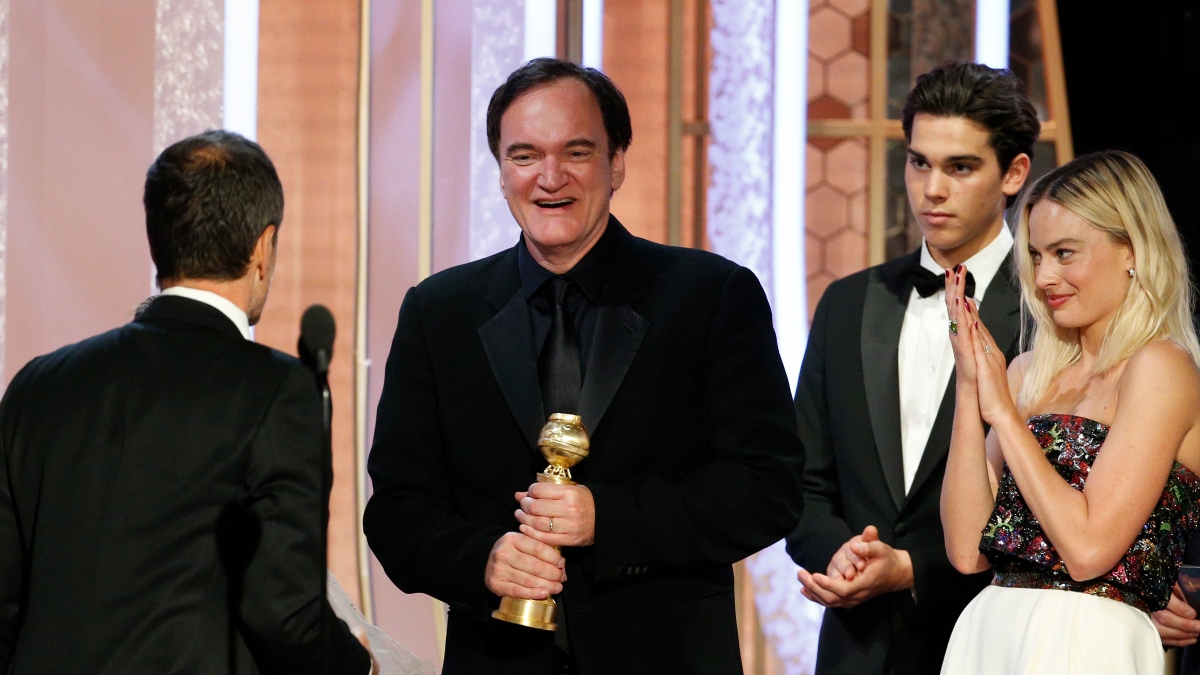 When I apply my theory of Once Upon A Time, 1917 and Parasite splitting Best Picture, Best Director and Best Original Screenplay, Tarantino seems like the obvious pick for Director. Plus Once Upon a Time is now the third-favorite for Best Picture, so knowing the negative correlation between the winner of Best Pic and the winner of Best Director in recent years — five of the past seven winners have not been the same — I'm all in on Tarantino.
I initially bet him at +800, but with all the buzz around Mendes for 1917 and Bong Joon-Ho for Parasite, take the better number. — Richcreek
Best Makeup & Hairstyling: Joker (+550)
Based on past trends, the name of this category should be "Best Makeup & Hairstyling … in the Most Critically Acclaimed Film."
The film with the most Oscar nominations has emerged victorious 26-of-37 times in the category, according to data scientist and Harvard alum Ben Zauzmer in his book Oscarmetrics. Joker racked up a leading 11 nominations, easily trumping this category's front-runner Bombshell (three) while also beating out fellow upset-hopeful Judy (two) and longshot contenders 1917 (10) and Maleficent: Mistress of Evil (one).
It's also worth noting that while Bombshell won the award for Contemporary Makeup at the Makeup & Hairstyling Guild Awards, it was Joker that took home the prize for Period/Character Makeup, which has aligned on the past six Oscar winners in this category.
It all adds up to multiple historical trends that say Joker should be the favorite here. That means it's arguably worth a wager down to even money, and is unquestionably a massive value at +550, which equates to an implied probability of just 15.3%. — Raybon
How would you rate this article?