Wrong Weather for Steven Wright's Knuckleball
Credit:
David Butler II-USA TODAY Sports. Boston Red Sox starting pitcher Steven Wright (35) throws a pitch against the Oakland Athletics in the sixth inning at Fenway Park
There are plenty of puns I could make in this article using the words right, Wright and wrong. I'll do my best to refrain, though. Let's dive into the story.
Steven Wright will be making his first start for the Boston Red Sox this season after a wacky couple of years. In 2016, he was absolutely lights out for the first half of the season and had the American League's best ERA at the All-Star break. Later in the year, he landed on the DL when he was pinch-running. That wasn't exactly a great managerial decision in hindsight.
He's never been the same since and didn't help himself out this past winter with a domestic dispute that resulted in a 15-game suspension.
Even though the weather in Boston tonight looks good for pitching to the naked eye, Wright is an odd duck. He throws a knuckleball, and normal rules pay no heed to Wright.
Even when he was at his best, he had this one bugaboo — humidity. He was atrocious in humid games, and it even got to the point when ex-manager John Farrell considered skipping him on humid nights. Little would it matter, as Farrell would make sure he was injured within a couple weeks of the story's publication.
But here we are again. It's Wright's time to shine and he has to battle his worst enemy tonight against the Tigers.
Unfortunately, we don't have a huge sample size for Wright, but there are some rather clear trends when we look at how he performs in certain weather situations.
With humidity in Boston expected to be upwards of 75%, Wright is surely already building up a nervous sweat.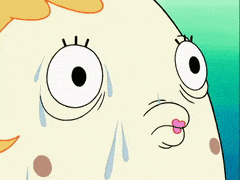 Using FantasyLabs' trends tool, we find a pretty clear performance split at the 60% humidity mark.
60% or below: 20 starts, +4.57, 65% consistency
Above 60%: 18 starts, -3.35, 38.9% consistency
Based on their proprietary Plus/Minus stat, we can see that he definitely doesn't live up to expectations once that hygrometer pops up above 60%. At just $5,300 on DraftKings, he doesn't need to do much to live up to salary-based expectations, but I'm still not confident enough to roster him.
This trend also translates to the betting world, unsurprisingly. Using Bet Labs, we can look up how he does using those same humidity levels.
60% or below: 14-7, +5.10 units, +24.3% ROI
Above 60%: 6-13, -7.10 units, -37.4% ROI
I'd feel better betting against the Sox if they weren't facing a guy named Artie Lewicki, but what are you gonna do?
Wright now (couldn't help myself), Boston is commanding nearly 80% of bets, but has fallen from -210 to -190 at Pinnacle since opening. The Tigers are getting almost 15% more dollars than bets and also have seen a reverse line move triggered on them, suggesting they're on sharp bettors' radars tonight.