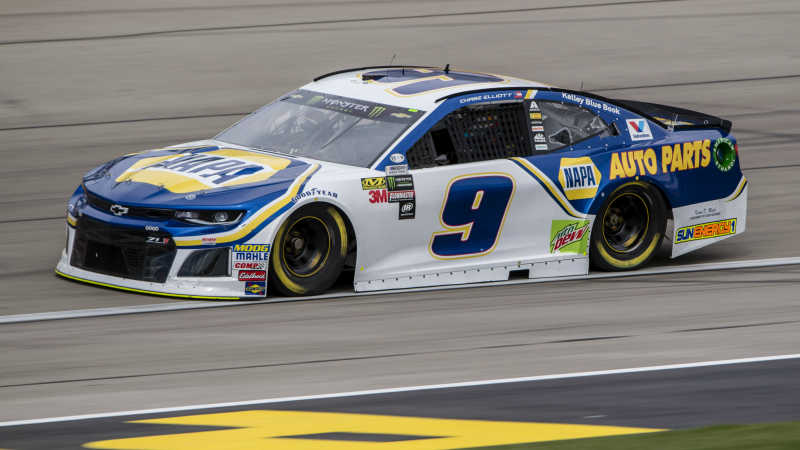 The Monster Energy NASCAR Cup Series heads south to Talladega, Alabama, for the second restrictor plate race of the 2018 season. Restrictor plate racing is a unique style of racing seen only at Talladega and Daytona. Because NASCAR mandates the use of speed-limiting restrictor plates, the cars end up running in a big pack, where gaining or losing several positions in a single lap is the norm. Also the norm: the Big One. The Big One occurs when multiple cars — sometimes even more than 20 cars — wreck because of the pack racing. At a highly variable track like Talladega, it's common to take multiple longer shots on a betting card.
The key stats that go into my machine learning model this weekend are year-to-date finishing position, track history (including finishing position and laps led), and driver rating for the past eight restrictor plate races. However, because of the nature of this style of racing, the model explains just 11 percent of the variance in finishing position. As a result, I'll rely more heavily on the RotoViz Driver Sim Scores to gauge upside.
Restrictor plate racing often leads to a wide range of lines across different books, so as always make sure you shop around for the best lines!
Get The Edge
LIMITED TIME OFFER - 60% OFF