All-Star Weekend Diary, Day 1: The Donovan Mitchell Hype Is Real
LOS ANGELES — Welcome to the NBA's epicenter for the next three days, as the league's premier showcase, All-Star Weekend, gets under way. Here's a look at the stories everyone's talking about before the weekend begins in earnest Friday night…
APPROPRIATE PRESENCE
Los Angeles feels like the right environment for this weekend. All-Star is more fun to attend in smaller cities for the obvious reasons — less traffic, it's more convenient, it's more affordable — but Los Angeles is what the league has made All-Star about: The glitz, glamour, and availability of the highest possible class in every selection. It may have started as a simple exhibition years ago, but part of the reason the game has become such a disappointment is because it's merely the perfunctory finale of three days of parties, events, community service efforts, sponsored get-togethers, and did I mention the parties?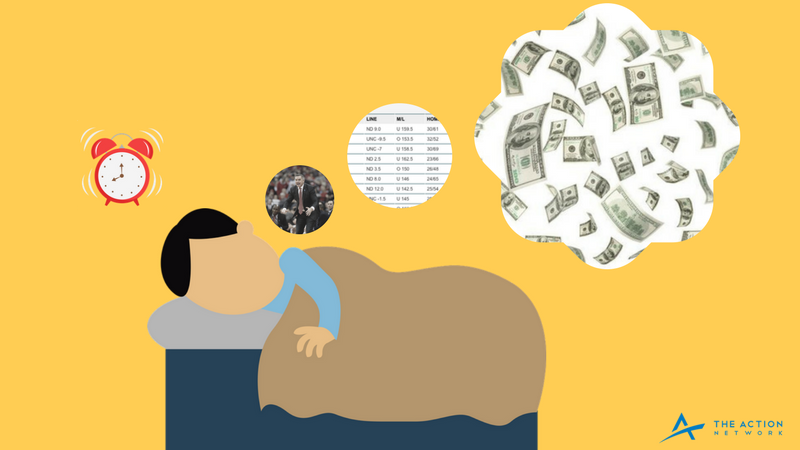 One of the big reasons the stars of the game, particularly LeBron James, lobbied for an extended All-Star break that now goes until Thursday night is that the weekend simply isn't relaxing for those players selected. Take Kyrie Irving, for example. Irving played in Boston Wednesday night, going 38 minutes in a loss to the Clippers. He showered, got dressed, addressed the media, and then sometime between late Wednesday and early Thursday hopped on a cross-country flight to visit with kids at Children's Hospital Los Angeles. That was the first part of a whirlwind for Irving this weekend, and he's only in the game — none of the other stuff.
Still, there's a real buzz about this All-Star Weekend if only because of its location. Los Angeles serves as a big enough stage to put a weekend of this scale under the spotlight. That's not to say other cities shouldn't get the chance; in fact, I'd argue New Orleans should host it every year for various reasons. But this year does have a hype to it you're not going to get in many cities.
Plus, it's not a trillion degrees below zero like in Toronto or New York, so that's a plus.
SPIDA MAN, DOES WHATEVER A HYPE MACHINE CAN
Donovan Mitchell is the talk of the town headed into Friday night's Rising Stars challenge. There's a real sense that he's likely to steal the show this weekend either at Rising Stars or on Saturday night when he participates in the dunk contest. Mitchell is already being recognized by the league's stars as a special player, and the Jazz guard carries with him momentum, as his team has won 11 straight.
Have I mentioned how many teams passed on Mitchell, and that the Nuggets actually traded the pick Utah used to select him?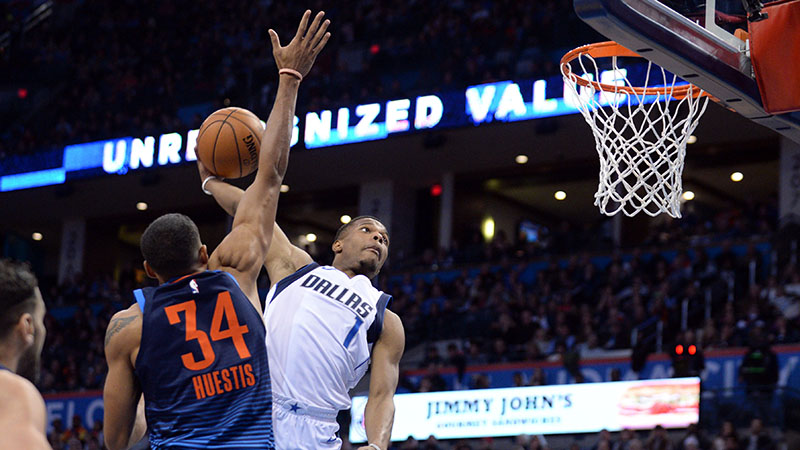 CONSPICUOUS ABSENCE
One thing that several people have mentioned — even a front-office executive I spoke to Thursday — is the weird absence of the Lakers in the city's signature basketball event. The Clippers are the Clippers, and with Blake Griffin not an All-Star (mostly due to injury) and not a Clipper, their quiet presence doesn't create any dissonance. But All-Star is in Los Angeles and no billboards bear a Lakers presence. Lonzo Ball will miss the Rising Stars challenge, leaving just Brandon Ingram and Kyle Kuzma as the sole representatives of the entire weekend. Not only that, but because L.A. played a road back-to-back before this weekend, neither will get significant minutes Friday night.
There's no big Laker reveal, no big presence. When it was announced L.A. would host the event, you could see signs as far back as last June that this weekend would be about the Ball Family.
Instead, Lonzo's injury means he's a non-presence, while Kuzma and Ingram have faded of late.
The next time the city hosts the event, you have to assume the Lakers will have at least one All-Star, but, as it stands, this is a city without a stake in this weekend's hype. They're just the host, hoping that the next time it comes around they'll have one of their guys up on one of the huge billboards.
A WELCOME RESPITE
After the sheer horror of this week's mass shooting in South Florida, here's something on the other end of the spectrum.
Five kids walked into the activity room of Children's Hospital L.A. Thursday morning. Some were attended to by their parents because of their conditions; others made their own way to small tables with board games. Then in walked two Washington Wizards, Bradley Beal and John Wall, who made their way to each patient and parent in the room.
"Hi, I'm John," Wall said as he sat down with a young boy to play Connect Four.
Soon Dikembe Mutombo's unmistakable laugh filled the room as the legend entered, flanked by Hall of Famer George Gervin. A young boy who entered saw Mutombo, and, likely on account of Mutombo's commercials on T.V., wagged his finger at the former defensive tower.
Later, Draymond Green and Kyrie Irving visited as well, along with Swin Cash and Detlef Schrempf.
Both Wall and Beal spoke about how these visits put things in perspective. It's a whirlwind weekend for these players, and it's a testament of their shared commitment, along with their teams and the league, in the investment in communities. Across town, a newly-refurbished fitness center was unveiled in cooperation with NBA Fit! and Kaiser Permanente.
All in all, NBA Cares has over a dozen community impact events this weekend. Everyone's interested in who's going to win All-Star MVP, Team Steph vs. Team LeBron, and who will lay claim to the title of dunk champion, but it shouldn't be overlooked how much this weekend also serves as a monument to what the NBA gives back to its communities and the impacts those efforts make on the lives of its citizens.
Dawn Cox, Director of Corporate Sponsorships for Children's Hospital Los Angeles, mentioned something that stuck with me. She said it wasn't just the patients these visits impacted; it made a difference to the patients' parents and families. She described how a parent seeing their child's face light up when they see a player or celebrity can give them a boost to get through a difficult treatment. These things are often seen as photo ops, and there's an element of that to be sure, but it does mean something when you see a sick girl smile when Bradley Beal comes over to hang out with her.
SNUB REMIX
Two players I heard several discussions of in regards to their absence in Sunday's game were Chris Paul and Nikola Jokic. Paul has helped lead the Rockets to the best record in the league at the break and is a nine-time All-Star. One person who's worked with the league for decades couldn't remember an accomplished player with a winning team who had been as absent as Paul is (even with his injuries this season), outside of one notable exception of a franchise: the San Antonio Spurs with Tony Parker and Manu Ginobili.
Meanwhile, Jokic forced his way into the conversation by logging the fastest triple-double in history on Thursday night, hitting double-digits in points, rebounds, and assists. But Jokic seemed to drift most of December and January, which ruined his chances of being in this game. He's picked up his play significantly in the last few weeks, however, and there's a growing consensus that, particularly with DeMarcus Cousins' free agency, it's a matter of when, not if, Jokic will make an All-Star appearance.
Photo credit to Joe Camporeale-USA TODAY Sports