Is it safe? Can I come out? Have the Cavs stopped dropping (Woj)bombs on everything?
OK, get your gas mask and emergency supplies ready. Let's go exploring. Here are all the answers to all the questions about the Cavs' mega-series of deals on Thursday.
1. What exactly … did they do?
Cavaliers trade:
Isaiah Thomas
Derrick Rose
Channing Frye
Iman Shumpert
Dwyane Wade
Jae Crowder
Their own 1st round pick in 2018
A 2020 2nd round pick
Cavaliers receive:
Jordan Clarkson
Larry Nance Jr.
George Hill
Rodney Hood
A future Heat 2nd rounder
That's … that's a lot of stuff. The Cavaliers effectively have an entirely new roster minus LeBron James, Tristan Thompson, Kyle Korver, Cedi Osman, and J.R. Smith. (Don't believe me? Check the visual below, courtesy of Jason Awad.) They also reportedly plan to add Kendrick Perkins, because, of course.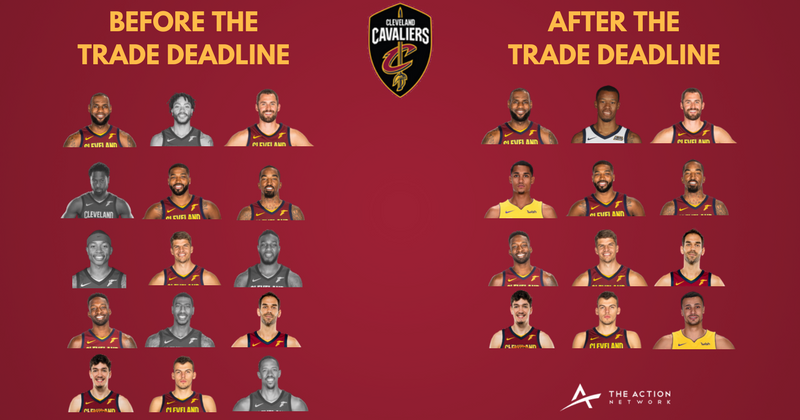 2.Does LeBron stay now?
Get The Edge
SPECIAL OFFER - 35% OFF