Everything You Need to Know to Bet Warriors-Cavs
When Cedi Osman and Kevon Looney take the floor, NBA fans and bettors are sure to take notice.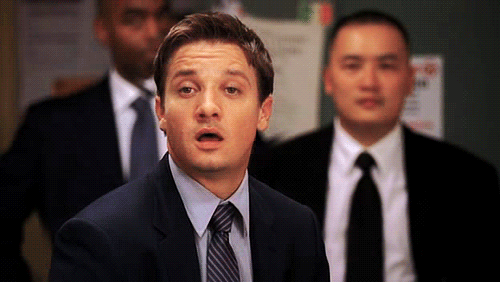 That's right: It's time for Warriors-Cavs, Part 2. Looney! Osman! And a few guys named Durant and LeBron.
We convened our crew of NBA experts to break the game down in its entirety, exploring the key storylines, metrics, matchups, trends, and more.
All info below as of Monday afternoon. For live spreads and bet percentages, check out this page. Follow the latest injury info on our industry-leading news feed.
---
THE SETUP: WARRIORS (-5.5) AT CAVALIERS | O/U: 234
Betting market: This game is very interesting from a market perspective as it is drawing two-way sharp action. While the public is clearly backing Golden State (see lopsided ticket percentage below), our Bet Signals have triggered multiple alerts on both Warriors -5 and Cavaliers +5.5. Remember, professional bettors play numbers and value, not teams, and so far they've come down on both sides of this game. — PJ Walsh

Did you know: This game is on pace to have the highest total of the season at 234, tied with Nets-Suns from earlier in the year. It's hardly a surprise, given the Warriors' proficiency on offense and the recent issues the Cavs have had on defense. — Evan Abrams
Injuries to watch: Both teams will be pretty close to full strength, and it's highly unlikely we'll see players rest with neither team playing on a back-to-back and Monday's game on national TV. Andre Iguodala, Omri Casspi, and Shaun Livingston are probable for the Warriors. Derrick Rose and Iman Shumpert remain out for the Cavs. — Justin Phan
Trend to know: The Cavaliers are 12-29-1 ATS (29.3%) this season, the worst record in the NBA. But consider: Bad ATS teams (covered in fewer than 30% of games) are 212-146-7 (59.2%) ATS vs. opponents with a win percentage of 60% or higher since 2005. This has been a profitable strategy in 11 of the past 13 seasons. — Evan Abrams and John Ewing
Did you know? Since LeBron James returned to the Cavs in 2014, Cleveland has been listed as a home underdog 11 times, including the playoffs. LeBron has played in seven of the 11 games, with six of them coming against the Warriors (five in the NBA Finals). Past results will have no bearing on this contest, but in case you're curious: LeBron is 4-3 SU and ATS as a home dog since 2014-15, averaging 31.7 PPG, 11.6 RPG and 8 APG. — Evan Abrams and John Ewing
---
WHEN THE WARRIORS ARE ON OFFENSE
The No. 1 thing I'm watching for: Doom. The Warriors shot 9-of-25 on spot-up opportunities back on Christmas in their first matchup. Does that sounds like the Warriors team you know? Meanwhile, Golden State was still able to generate 30 points on 23 transition opportunities vs. Cleveland. The Cavs have become much better defending transition over the past two months, but they're still a weak and slow unit overall. In short, there's no foreseeable path for Cleveland to have defensive success.
The easy Cavs rebuttal to their Christmas Day performance is to note Tristan Thompson's limited role, as he had just returned from injury and played 12 minutes total. Unfortunately, in last year's Finals, Thompson had the worst defensive rating of any Cav at 127. The Warriors have figured that matchup out after 2016. — Matt Moore
What the metrics say: It's important to remember that the low-scoring Christmas Day affair between these two teams didn't feature Stephen Curry, who has proven to be easily the Warriors' most valuable player this season. When he's been on the floor, they've scored a whopping 125.2 points per 100 possessions, which would be the best offense in NBA history by 10 points/100. When he's been off, they've scored just 109.1 points/100. Further, perhaps no player impacts his team's pace more than Steph. The Cavs own the second-worst defense in the league, and, with Steph back, there's essentially no universe in which they stop a humming Warriors offense. — Bryan Mears

DFS nugget: It's rare that the Warriors play a team with the offensive capabilities to keep pace with them, which is why today's matchup with the Cavs is so enticing from a DFS perspective. Curry in particular has thrived in games like this, exceeding salary-based expectations by an average of 7.24 points in contests with a comparable implied team total (120) and spread (5.5). There are a lot of great PG options on today's slate, but it's hard to argue against Curry as the top option. — Matt LaMarca
Matchup to watch: Stephen Curry vs. N/A. Bryan mentioned Steph's on/off stats above, but Curry's presence in this matchup looms even larger considering the Cavs' defensive woes and the fact that they just added Isaiah Thomas to the lineup. (Thomas ranked 467th of 468 players in Defensive Real Plus-Minus last year.) If you're looking for a realistic path for one of the league's worst defenses to stop one of the league's historically-great offenses, you're out of luck. — Justin Phan
Did you know? The Warriors have made fewer than 10 3-pointers in their past three games. Under Steve Kerr, Golden State has never had a streak of four consecutive games with fewer than 10 3's. In their seven prior times being in this spot, the Warriors are 7-0 SU and 5-2 ATS, averaging 12.7 3's per game, but the under is also 5-2. The Warriors last such game in this situation? Christmas Day this season against the Cavaliers. — Evan Abrams
---
WHEN THE CAVS ARE ON OFFENSE
The No. 1 thing I'm watching for: Some movement, for the love of God. The Cavaliers' biggest playset used on Christmas was isolation, with 19 total, comprising 17 percent of their total possessions. Now, there's an argument to be made that Cleveland was able to keep it close by making it a slow-down, ISO-heavy game, like in 2016. But 1) Scroll up and look at those spot-up numbers for Golden State on Christmas again … if the Warriors had made a few more of those shots, we wouldn't be having this conversation; and 2) Cleveland's roster isn't built to win a slow-paced game anymore; they are stocked with shooters and their only strength is their offense.
The Cavaliers need to win with Isaiah Thomas on the floor, which means that they need to run pick and roll a whole lot. The Cavs aren't going to show the Warriors their best stuff. For example, don't expect a Thomas-LeBron pick and roll, which would be killer. But to get some confidence, they can't run into the Warriors' defensive thresher, either. — Matt Moore
What the metrics say: Despite their major defensive flaws, the Cavs have been excellent on offense this season, ranking fifth in points per possession and third specifically in half-court sets. They have fantastic shooters, but the Cavs' ability to attack the basket is perhaps their best asset. They rank fifth in free-throw rate and first in percentage of shots at the rim. The Warriors have a middling defensive free-throw rate, and they're just a bit better than average at defending the rim. If the Cavs want to keep this game close, they'll need to be aggressive offensively and get the Dubs' starting unit in foul trouble. — Bryan Mears

DFS nugget: The Cavs are still learning how to play with Isaiah Thomas, but so far the growing pains have been disastrous for LeBron James and Kevin Love's DFS prospects. James has seen his usage rate decrease by 9.6 percent while sharing the court with Thomas this season, resulting in an average of 9.6 fewer fantasy points per 36 minutes on DraftKings. Love's numbers have been even worse, who's averaging 13.8 fewer DraftKings points per 36 minutes when sharing the court with Thomas. Those numbers will likely improve as the season progresses, but the Warriors' third-ranked defense doesn't seem like the ideal spot for it. — Matt LaMarca
Matchup to watch: LeBron James vs. Kevin Durant/Andre Iguodala: No team is better equipped than the Warriors to slow down King James. They've done just that over the past three seasons, holding him to an effective field goal percentage of 46 percent in five regular-season matchups. LeBron shot 4-for-10 with Durant or Iguodala as the primary defender on Christmas Day, and settled far too often for off-balance jumpers. He and the Cavs offense are at their best when LeBron is aggressively attacking the basket and forcing defenses to make the impossible choice of sending help or leaving shooters open, of which the Cavs have plenty with Thomas back. — Justin Phan
Photo via Kyle Terada-USA TODAY Sports