Kings Getting Near Historic Support for a Double Digit Dog
Credit:
Justin Ford – USA TODAY Sports
Tonight, the Sacramento Kings head to Charlotte to take on the Hornets in what most of the world would find to be a very boring and irrelevant. While I still certainly expect it to be a boring game, it has a very interesting gambling story tied to it.
You probably guessed it from the title: the Kings are receiving an unprecedented level of support for a ten-point pooch.
With more than 2000 bets tracked on the Sports Insights Sportsbook Insider odds page, the Kings are currently getting 67% of spread bets. If they can get up to 70%, it would mark just the 7th time we've seen a double-digit dog get at least 70% of bets. The record for a dog this big is 76%, which also happened to be the Kings back in 2008 when they were +17 against the Lakers (they lost by 23.)
Even if we see some late bettors come in on Charlotte, it will still remain a rare occurrence. We've tracked just 26 dogs of 10+ points getting 66% of bets or more, none of which have taken place this season.
Despite this support, the Kings have actually moved from +9 to +10 since opening at Bookmaker. We even expect them to move to +10.5 the next time the line moves.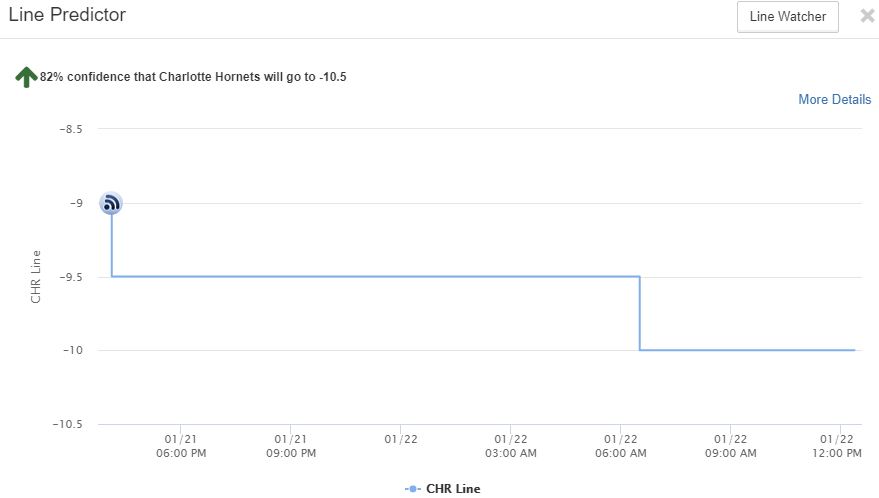 Though it is just a small sample, the "trendy dogs get slaughtered" story has rang true for teams in this situation, as the 26 dogs getting at least two thirds of bets have gone just 9-16-1 ATS.
Photo via Justin Ford – USA TODAY Sports