Roses are red, violets are blue … holy mother forking shirt balls, I forgot Valentine's Day, but I'll make it up to you.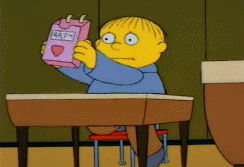 That's right: I've got one last sweet NBA betting trend before the All-Star break. Thinking about betting Lakers at Wolves (-10)? Read this first. The best part: No thank-you note is necessary.
GET THE ACTION NETWORK
EDGE
Unlock this article and see who's betting what, all for less than the price of a stadium beer.
Be A Better Bettor
START MY FREE TRIAL
Already an EDGE member? Sign In