A Profitable Pre-All-Star Break Trend for Lakers-Wolves
Credit:
Jeffrey Becker-USA TODAY Sports
Roses are red, violets are blue … holy mother forking shirt balls, I forgot Valentine's Day, but I'll make it up to you.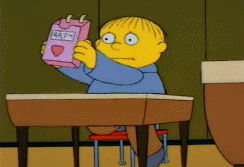 That's right: I've got one last sweet NBA betting trend before the All-Star break. Thinking about betting Lakers at Wolves (-10)? Read this first. The best part: No thank-you note is necessary.
Looking to handicap team performance before the All-Star break, I used the Bet Labs' "Custom Date Range" filter to analyze favorites, home teams and betting against the public in the last games of the first half from 2005-18. The results were mixed. Note: The data includes all games on Wednesday and Thursday before the break, when most teams play their last games.
Teams playing their final game at home (103-91-7 ATS) before the break have been profitable, but it's not significant. So, to find an edge, I looked at opponent data, specifically teams playing on a back-to-back. An 82-game grind is hard enough without the wear and tear associated with playing consecutive games. If there was ever a time for a team with tired legs to mail it in, the last game before a vacation seems like a great spot.
Since 2005, betting against an opponent on a back-to-back in the last games before the All-Star break has gone 77-51-3 (60.2%) ATS. This strategy has been .500 or better against-the-spread in 11 of the past 14 seasons.
Lake Show
The Minnesota Timberwolves host the Los Angeles Lakers in the final game before the All-Star break. LA is playing the second game of a back-to-back after losing 139-117 on Thursday in New Orleans. The Wolves opened as 10-point favorites.
Minnesota is 8-4 ATS vs. teams on a back-to-back this season, and the Lakers are 16-27 ATS on the road vs. Western Conference teams under Luke Walton. As contrarian bettors, we usually take underdogs, but tonight I'm making an exception and going chalk.
Photo via Jeffrey Becker-USA TODAY Sports