How Bettors Can Take Advantage of Well-Rested NBA Teams
Credit:
Steve Flynn-USA TODAY Sports
I feel like a proud daddy. On this day, we welcome a new Bet Labs Pro System into the world.
This winning betting system was conceived yesterday (betting systems have short gestation periods) during the Sixers-Celtics game that took place in London. After traveling across the pond, Philly and Boston will have at least four days off between games.
The theory: Extra days off are an advantage as players use the time to rest and get healthy while coaches game plan for upcoming opponents. But does the data support the hypothesis? Since 2005, teams playing on two or fewer days rest (the most common for NBA squads) have won 49.4% of their games while teams with extended rest (4 or more days) have won 52.2% of matchups (914-838). It's not a huge edge but it does provide a starting point for our newest Pro System.
Rest matters and should be more important later in the season as the grind of an 82-game schedule begins to wear on teams. Using the Bet Labs database, the most profitable time of year to wager on teams with four or more days off against an opponent on a normal schedule (2 or fewer days) is once the calendar flips to January.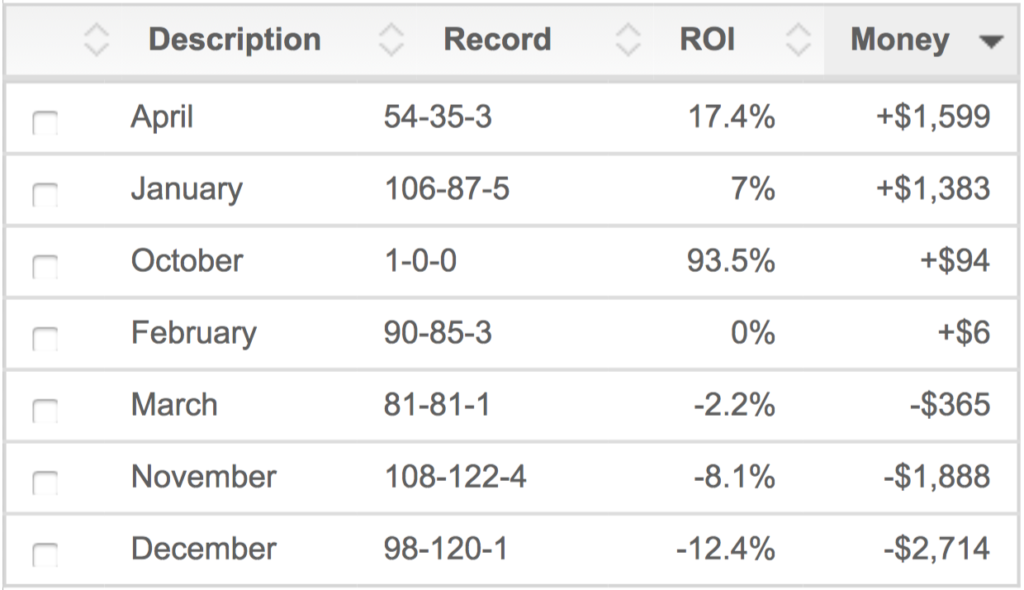 Wagering on rested teams in January, February, March and April has produced a 331-288-12 (53.5%) ATS record since 2005. Removing opponents on a back-to-back improves the system (202-162-2, 55.5% ATS) as casual bettors overvalue the impact of playing consecutive games.
One additional filter makes this system pop. Home-court advantage is overrated in the NBA and contrarian bettors can profit by targeting well-rested road teams.

Well-rested road teams are 96-61-1 (61.1%) ATS since 2005. A $100 bettor would have returned a profit of $3,061 following this system. Our newest Pro System "Well Rested Road Teams" meets all the criteria we seek in a winning strategy: a theory explaining why it works, consistent results and a large sample.
The Sixers and Celtics, after extended rest, play their next games at home and are not matches for this system. However, Bet Labs users can copy this system from the Think Tank to get future game matches.
Not a Bet Labs user? Try it for a month, just $49.