Mailbag: Did Bulls win Butler trade? Are Pelicans doomed?
Credit:
Mike DiNovo-USA TODAY Sports
Welcome to the Action Network Mailbag! I'll be here every week answering your burning questions about the Association.
You can send in your questions to nbamailbag@actionnetwork.com.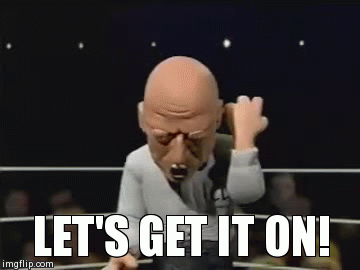 "Who do you think will be the three best players from the 2017 draft class in ten years? I think Bam has potential to be one of them." — Abdurrahman Kaiklik
Bam's a bold choice, Heat fan. We've got just three months of play to judge these kids off of their whole careers? Tough.
I'll put Tatum out there first. He's so polished, has shown more defensive capability than we thought he would, and looks ridiculously confident.
I'm going Donovan Mitchell next. He's already shouldering a huge offensive load, which is something that can take guys a while to learn. Plus, he's so physically gifted, and is just an absurd competitor.
Finally… I'm going Lauri Markkanen. The Finnisher! I loved him as a prospect, was horrified when the Bulls picked him, not only because, Bulls, but also because guys involved in lopsided trades like the Butler one start off with a karmic stench. But he's too good! His game smells like sandalwood and roses!
I'm not putting Lonzo Ball here. I think he will be good; I've said for a while that Lonzo's floor is high. But I'm still not sold that his ceiling is beyond "All-Star a couple times, but not perennial."
I'm doing a Heat deep-dive next week, so expect more Bam talk from me soon.
Was Solomon Hill really the piece that held together the Pelicans' top-10 defense last year, or have they just become lazy this year?  What big man should the Pelicans try to get? — Cody Braud
Hill was hugely important. On Spread The Floor this week, Zach Harper and I talked about how Hill's injury in preseason made us both nervous despite his offensive issues. But it can't just be him. What's weird is that the Pelicans have a cadre of guys who are capable of good defensive play; they just suck collectively this year which makes me wonder if it's scheme.
The Pels are a bottom-five defense per 100 possessions in points off turnovers, points in the paint, fast-break points, and second-chance points. They're also 27th guarding spot-up plays. But the big issue, as those per-100-possession stats allude to, is that they struggle in the open court. They're 19th in half-court defense per Synergy, but 27th in transition.
Not only that, but they give up the third-most points on 3-pointers, the highest eFG% on 3-pointers, and the most points per possession  on 3-pointers in transition. All of that reeks of an effort issue, and it's going to hurt them if they don't correct it.
As for getting a big man via trade, they're not in a good spot. No one's taking Asik; he's hazardous material at this point. Same for Ajinca. Their trade options (outside of including Cousins) are limited. I will say that I think if they moved Cousins, they could get the kind of wing defenders and big man complements that could make them better overall. Doing so, unfortunately, is too risky with the prospect of losing Davis as well if it fails.
Every time the Clippers try to fight for a playoff spot, a player ends up getting hurt. This should have been the year they tanked and rebuild, but they seem hell bent on proving they aren't the Sterling Clippers anymore. They're afraid of being the laughingstock of the league all over again. On a side note, the Clippers have the longest postseason drought in the NBA with 15 years (1976-1991), and they could have another one starting this year. Trading DJ proves they're accepting defeat, but they're too attached to him — he's their draft pick, the longest-tenured Clipper, and Griffin's best friend. The Clippers also have a history of screwing things up. Even if they traded DJ for picks, the odds of bad luck besetting upon them are 100%.
Basically, the Clippers will always end up with the short straw, no matter what decision they make.
What should the Clippers do this season: the right thing, miss the playoffs, clean house and rebuild -or- get the 8th seed, keep your pride, only to lose to the Warriors (revenge for 2014 and closing the chapter on the Clippers-Warriors rivalry) or to the Rockets (facing off against the very man who made them relevant for the first time in their franchise lives, finally granting Paul the right to the conference finals at the Clipper's expense)?
Isn't this dilemma the very reason why Steve Ballmer brought in Jerry West in the first place? — Alfredo Rodriguez

This recent burst they've gone on, winning nine of their past 12, really killed them, because now they're in too deep to bail. They're six games out of the four-spot, for God's sake. There's a great chance the Clippers can worm their way to 6-seed, lose to San Antonio in five games, and have an under-the-radar year. That's the thing: If they don't face the Rockets or Warriors, the defeat won't be magnified.
I would tank, but I also would have let Blake go this summer and started over. I'd be shopping DJ and Blake right now; I'd especially be talking to Sam Presti about Blake Griffin on a long-term deal vs. Paul George — who grew up a Clippers fan by the way — even if Presti wouldn't go for it.
This Lou Williams thing is a disaster. He's 31. You're going to commit long-term money, even on a two-year deal, to a 31-year-old points-only contributor for a team looking to create a future? What on Earth are you doing? I would be killing my cell phone battery trying to find a taker for Williams. He has been awesome and a lot of fun, but I've seen these fun little blips shackle teams to regrettable contracts too often. Tank, Clippers, for the love of everything holy.
The Bulls and Pacers were both chastised this summer for the return they got for their franchise players. But I would argue that it appears that both will end up "winning" their respective trades. (Zach Lavine is still somewhat of a wild card, but based on the returns from Markkanen and Dunn I'm calling it). When was the last time a team got a worthwhile return for their franchise player (other than probably Love/Wiggins) and do you think this could encourage similar trades moving forward?
Hoping you agree that both/at least one of the teams won their respective trade, or else I'd at least love to read why you don't believe otherwise. — Connor Learn

I think we're off as a basketball community in general when we talk about wins and losses. The Wolves want to compete now, and they sacrificed long-term assets that might not have been able to get minutes for a current All-Star who has helped them catapult up to the four-seed after 14 years of misery. The Bulls were looking to finally rebuild, and got multiple young assets. That's a win for both sides.
The last time a team truly got great return on their franchise star was Orlando, who gave up Dwight and got multiple picks and assets back. That it didn't work out only goes to show you how much of a crapshoot the draft really is.
I don't think it will necessarily encourage those kinds of deals, though, and the reason is that most often those trades accompany front office firings. If Dell Demps has to deal one or both of the Twin Towers, he's gone. If Marc Gasol and Mike Conley get dealt, Robert Pera (or the new owners) likely clean house. If Kemba Walker goes, the Hornets probably do the same. Think about how many star players being dealt either were preceded by, or preceded front office reconstructions?
As long as that's the case, GMs will exhaust every option first.
What's your read on Andrew Wiggins? Will he ever be able to function in the role the Wolves have him in now? If not, will he ever be good enough to be a good team's No. 1 option? — Jacob Hirsohn
He's functioning now… in one of those "it's not ideal but it's working for now" kind of deals. His 3-point rate is up to 28%, a career-high and a major jump. He's shooting just 32%. But at least he's spacing the floor.
Unfortunately, the rest of his profile is awful. He's only using 6% of his possessions on cuts. The vast majority of his shots are jumpers off the pick and roll, and he's shooting 35% eFG on them. Wiggins ranks in the 27th percentile on jump shots off the dribble. He's just a ball-dominant, inefficient player.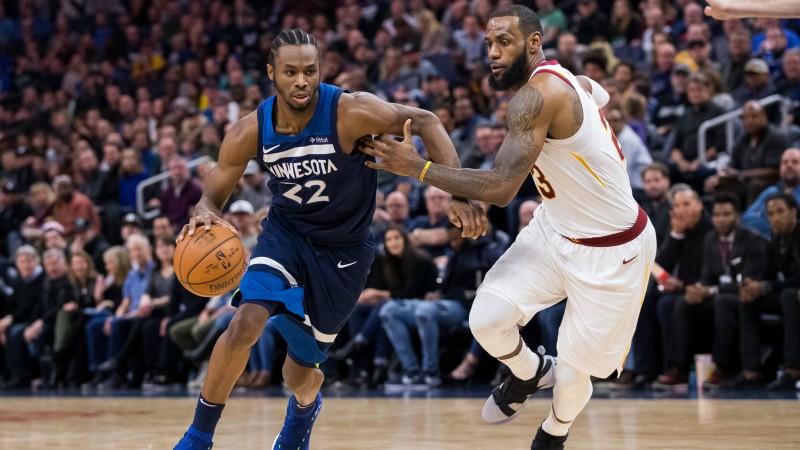 Look, in time, he'll likely become something analogous to DeMar DeRozan. Their fourth-year seasons are comparable.
In time, DeRozan became an All-Star and a beloved franchise icon for a team that was really good but never elite. Wiggins could do the same, but I can't say I can ever see him leading a successful team as a 1A option.
Should the Spurs risk not giving Kawhi the super max (due to injury concern) and risk having him walk because they only offer the normal max to him? — Anonymous (but a real question!)
No, they should — and will — give him every dollar available at every opportunity, no matter the injury concerns.
Porzingis was a popular question this week:
Sup HP, I was wondering what your thoughts were on Porzingis' recent struggles. He clearly hasn't been the same shooting wise since he injured his elbow. However, it seems like his struggles are due to more than just the injury. His rebounding is down, he's settling for more tough midrange shots, getting to the line less, and not finishing great around the rim. Do you think he's just struggling under the increased workload/attention and will adjust, or is he just not as good as Knicks fans (myself included) hype him up to be? — Kyle
Hey HP, wanted to hear your thoughts on Porzingis' struggles recently. Other than a few games here and there his shot has just been off for a while now. I know part of the problem may be his elbow, but the problems go deeper than just his jump shooting. He settles for tough mid range shots and is not finishing around the rim as well as a guy who's 7'3″ should. Is he really missing Hardaway that much, is it that he's young and will adjust to this heavier workload he's received, or is he just simply not as good as he looked earlier in the season? — Kevin
I get whiplash from the Porzingis conversation. I think most of it comes down to conditioning and footwork. On rolls to the rim he tends to lose his footing and that forces off-balance shots. He's not always as explosive as he's capable of, and I think that comes with time. And the concerns about his strength remain, like here, when, well, he gets obliterated:
Porzingis is really good in the post and in spot-up situations where he can get his feet set. He needs time, but I think there's reason to still be very high on him, even if he's not Dirk 2.0.
Can Embiid-Simmons ever have a top 5 offense? Lots of post ups, difficult entry passes, need specific personnel. — Jesse
I think so. Bear in mind that with Covington and Redick on the floor with those two, the Sixers have a  111 offensive rating. That COOKS. Take those two off and it drops to barbaric 94.2 levels.
The trick is going to be prioritizing shooting. The Thunder for years wouldn't go all out to get shooters because they didn't want to sacrifice their defensive ability. But the Sixers absolutely have to surround those guys with at least two shooters at all times. Do so, and you have the balance. They can't compromise on that. Without shooters, that combo becomes solvable. With them, they're so dynamic.
As someone from Indiana, how best can someone be a fan of a team like Denver from 1,300 miles away?
At what point should Nuggets fans worry about the poor showings beyond "They're a young growing team and they'll have growing pains." We see the team show out then disappear, as we have for many years now. Could it become an identity problem? — Devin

First question: Go read Denver Stiffs, BSN Denver, and Mile High Sports. Those three outlets cover and have communities of Nuggets fans very few know about, but they're great, smart, and passionate. You should also hit up Chris Marlowe, Scott Hastings and Ally Sturm on Twitter. They're good people and will make you feel connected.
I think there's something built into this squad left over from years and years of playing down to their competition. You saw it vs. the Hawks, and every time it looks like they're past it, they regress. They need an alpha-dog leader, as cliche as it sounds, to demand better effort.
How do the Kings solve their problem of seeming to have way too many players that all deserve development. Every time I watch them I feel like they have 15 guys all deserving of minutes. The fact that they have 3 NBA vets that can all contribute just seems to add to the problem. What are they supposed to do because I really want to see some of these young guys more? — Alex

Trade all the veterans, now. This team is getting nothing out of playing ZBo minutes those bigs need, and George Hill is neither effective nor happy. Keep Vince, liquidate everything else. Now.
One of the more interesting under-the-table debates of the past five years or so is the Paul George vs. Jimmy Butler vs. Klay debate as far as the best 2-guard (Harden not withstanding). Interested in your take on how that's developed and who is currently the"best"??  — AKA KAD
I put PG ahead of Butler last year on All-NBA. Right now I'd rank them:
Jimmy
PG
Klay
I think honestly Klay's time with GSW has made him a role player and part of a dominant offense in a way that Jimmy and PG could never adapt to, but it's also stunted his individual growth. I'm not sure if he was in that situation now if he'd thrive or if it would take him a while to adjust to that kind of workload.
All three of these guys are all-defense-worthy, which is honestly insane.
Thanks for all the questions, guys. Make sure to sign up for a PRO subscription to get access to all of my articles and The Action Network's portfolio of tools. And follow my new podcast Spread The Floor on iTunes. See you next week!
Photos via USA TODAY Sports