Trade Chatter for Every Western Conference Team
Credit:
Jan 14, 2018; New York, NY, USA; New Orleans Pelicans forward Anthony Davis (23) embraces Pelicans center DeMarcus Cousins (0) after defeating the New York Knicks at Madison Square Garden. Mandatory Credit: Adam Hunger-USA TODAY Sports
The NBA trade deadline is less than a month away. After a wild NBA summer, this one seems like… a snoozer. Teams don't have the cap space to wheel and deal after lackluster playoff revenue. (You can thank Golden State's domination for that.) Most teams just acquired or signed new key pieces, so they're not willing to move them yet. And first-round picks are so valuable in a loaded draft that they're almost unmovable.
Still, there's always chatter, and if nothing else, it's important to examine the needs and situations of teams with their last opportunities for upgrades approaching. Here's a team-by-team guide to the Western Conference trade deadline:
[Click here for the Eastern Conference guide]
Dallas Mavericks
Dallas is open for business, by their own admission. They have upwards of $14 million in cap room, a full $35 million before the luxury tax. They are here for your options. They need guys who can play, they need picks and they have young guys. It's all there for Dallas to rework the team.
In an NBA trade deadline paralyzed by cap constraints, the Mavs have the best position going forward. They don't need a franchise star since they have Dennis Smith, Jr. If you bowl them over with an offer for Harrison Barnes (if for some reason you're desperate), you can throw him in, though Dallas is not actively looking to deal him from all indications.
Yogi Ferrell and Dwight Powell are both sell high opportunities for the Mavericks right now. Nerlens Noel, however, is a trickier matter.
One thing to keep an eye on with the Mavs: You won't hear about trade discussions from Dallas. If word gets out, it's from another team. They are the only squad who walks the walk when it comes to keeping things tight to the vest and not leaking things.
Denver Nuggets
Does anyone want Emmanuel Mudiay or Kenneth Faried? Anybody? Seriously, anyone?
The Nuggets have a buy-low opportunity for those interested and both players should get more interest than they have. Faried's reputation, combined with his poor defensive play and inability to spread the floor, have made him a toxic asset. Mudiay has outright busted.
But Mudiay is also a tall, athletic point guard. In another environment, he might legitimately take off. Faried, meanwhile, has put in his best defensive performances the past two seasons. He also never takes a play off, as his on-court sins are those of intuition or inability, never effort. He can help a good team and is worth a gamble.
Denver needs a backup veteran point guard in the worst way, but they aren't in a position to take on money after Gary Harris' extension and an upcoming new deal for Nikola Jokic. They will need to clear salary to get out of the luxury tax next year, but can do so any time before next April. According to sources, the organization doesn't feel pressure to make a move now in pursuit of space.
Golden State Warriors
Ha. Let's just move on.
Houston Rockets
The rumblings continue about the Rockets' interest in DeAndre Jordan if the Clippers decide to trade him. But given what just happened at Staples with the tunnel-siege by CP3, and the Clippers' resurgence into the playoff race, it looks like the ship has sailed on that deal.
Always keep an eye on Houston for two reasons: They're never satisfied and they want cap space for this summer in the event LeBron James is interested. Daryl Morey will sacrifice a current asset if he likes his chances of a long-term upgrade.
LA Clippers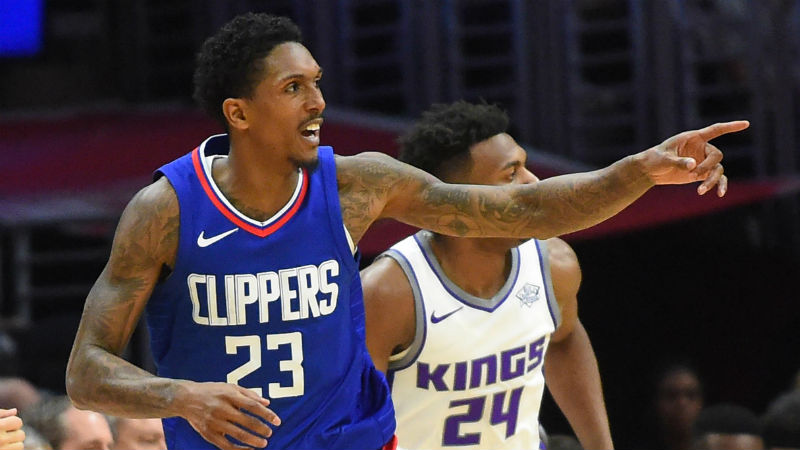 As mentioned above, the Clippers have surged back into eighth seed. If their season had fallen apart, everything would have been on the table. Multiple league sources indicated this week that they expected the team to be open for business on just about anyone outside of Blake Griffin, but this recent surge has squashed that. Instead, the Clips are likely going to keep the group together for what will ultimately be a meaningless near-playoff miss or a short playoff run.
This is honestly a worst-case scenario for the Clippers. They could have sold off 31-year-old Lou Williams to a team needing a veteran scorer for a contender; now they're talking about a big-money extension for a 31-year-old having literally his best season ever. Jordan could have drawn a huge return as one of the only true stars on the market; now it's just another year of the same. There's a blueprint to a reconfiguration that the Clippers are going to miss because they managed to put together this unsustainable run. These kinds of things can hurt your franchise long-term.
Even if the Clippers were to reach the second round … what's the real value there? Can they do it again next season? The year after that? Where are they going?
The Clippers do have some young pieces like Montrezl Harrell, Sam Dekker, Juwan Evans and a few others to move if they want to try and swing for a veteran upgrade.
LA Lakers
Unless Paul George comes available, there's no reason to shake things up now. Julius Randle might find himself a new home despite being the second-best player on the team this season. Jordan Clarkson will remain available, but if a team wanted him, they would have gone to get him sooner.
That said, one league source expected the Lakers to be aggressive in clearing cap space with how Cleveland's season has gone. That's an outside view, but there hasn't been much "the Lakers aren't dealing anyone" chatter. They're open for business but not peddling their wares.
Memphis Grizzlies
The Grizzlies continue to broadcast internally and externally they have no interest in dealing Marc Gasol. Gasol will have to actively and forcefully ask out for that to happen. Even in the midst of a disaster season, there's no expectation of that happening.
It's been well known in NBA circles the team would take a first-rounder for Tyreke Evans, but despite his stellar play this year, no one's biting on that yet. Don't be surprised if JaMychal Green's name starts popping up in rumors closer to February 1.
Minnesota Timberwolves
Minnesota's in a good spot. They have no big dead money on their books, their future is locked in, and their rotation guys all deserve their minutes. They should stand pat at the deadline, and there's been no indication of activity otherwise.
New Orleans Pelicans
DeMarcus Cousins is a free agent at the end of this year and the Pelicans have been unable to escape their center of gravity, .500. And yet, the team is bound and determined to re-sign Cousins and make this work longterm. It would take a move from ownership to indicate they're cleaning house to facilitate a move.
They have a zillion guards, so a small bench move in the backcourt makes a lot of sense.
Oklahoma City Thunder
OKC always runs silent like the submarine from The Hunt for Red October, but that doesn't mean they're not working on something. Sam Presti has been more active in seasons with opportunity than in years where there's little to be gained. He tries to maximize opportunities.
The Thunder have an obvious need at reserve 2-guard, and could use a veteran with playoff experience. Their offense continues to struggle and spacing with those units could be a problem in the playoffs, even if they stagger the OK3.
Don't ever be lulled to sleep by OKC. Presti is always ready to pounce on a deal, large or small.
Phoenix Suns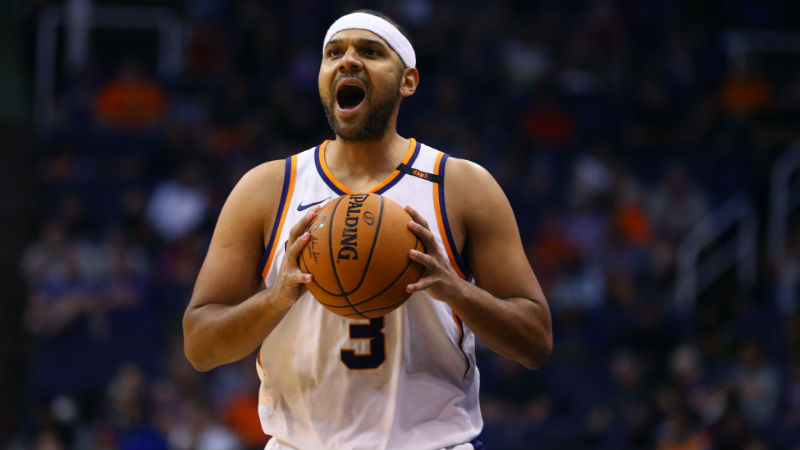 The Suns are another team that can take on salary, but with a young core that is better than it looks on paper, there's just not a lot of motivation for them to pursue something game-changing.
Jared Dudley and Tyson Chandler do provide opportunities to pick up assets on the cheap  and their young core is good enough to warrant at least cycling through new veterans. Two things to consider: Dudley by all accounts loves it in Phoenix, and Chandler's value as a non-stretch 5 is limited.
What will be interesting is if they land another premium pick in the lottery. With the influx of young bigs at the top, if they don't take Doncic or Trae Young, it might be time to move on from one of their other bigs. Expect Phoenix to be more active at the deadline than most, simply because they can be.
Portland Trail Blazers
There's a definite sense of desperation with this team. They're just not making any gains. Nurkic Fever has faded into Nurkic Malaise and the roster has been atrocious offensively all year.
There are zero indications that they plan to split up Damian Lillard and C.J. McCollum, despite it being the only real path to significant change or team-wide upgrades. It's understandable, given the incredible talent of the two, but it's also hard to see how any alternative set of deals would net anything more than a rearrangement of deck chairs.
There are quality players on this roster, like Al-Farouq Aminu, and Shabazz Napier has been good enough to warrant selling high on him. Their big issue? They're in the luxury tax for this dances-with-.500 team, with almost no way to move Evan Turner's massive contract. Watch that payroll and this team at the deadline.
Sacramento Kings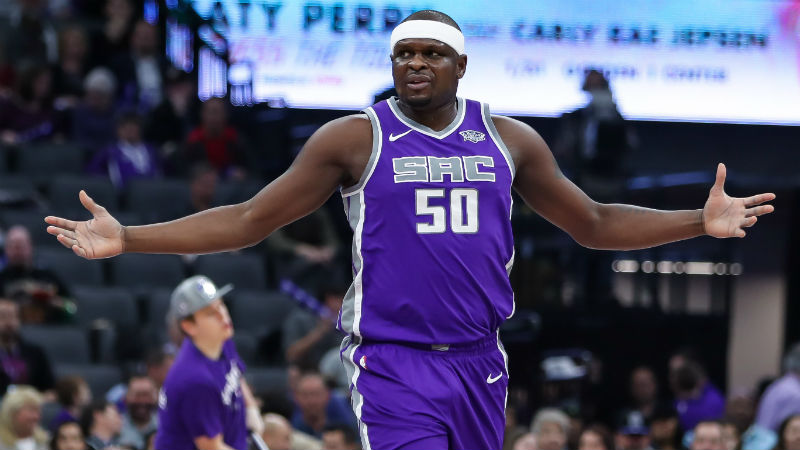 The Kings, because they are the Kings, openly declared that they are shutting down their veterans for full-time assignment and will instead rotate them the rest of the season to get their youngsters time.
Now, this is a sound basketball decision. Announcing it so that everyone knows it, not so much. Even if it's assumed, it just compromises their leverage that much more.
Still, the Kings have veterans to sell. Zach Randolph can still ruin a dude's night (and the following day), George Hill is so much better than what he's shown, and Garrett Temple fits with nearly any playoff contender. They have a lot of options. If they can manage not to "Kings" themselves, they might be able to have a productive deadline.
San Antonio Spurs
We will hear noise about the Spurs looking around, and then they'll wind up doing nothing. Excuse me, I've done this dance before.
Utah Jazz
Utah has options if it wants to shake things up. Rodney Hood has struggled this year (and was booed at their last home game). Alec Burks has rehabilitated his trade value. Derrick Favors is expendable. Thabo Sefolosha would have made a good trade option before his injury.
And then there's Ricky Rubio, who has struggled mightily. Trading Rubio would be bold, but it's also a move that could bring in more young assets from the right team. The only thing we know for sure with Utah is that Gobert and Donovan Mitchell are off the table.