Moore: How on Earth Are the Nuggets This Good?
Credit:
Tom Szczerbowski-USA TODAY Sports. Pictured: Denver Nuggets guard Jamal Murray (27) warms up before playing against the Toronto Raptors at Scotiabank Arena.
The Denver Nuggets ended the 2017-18 regular season with an overtime loss to the Minnesota Timberwolves that left them out of the playoffs.
This season, they lead the star-studded Western Conference by 0.5 games over the reigning champion Golden State Warriors.
Matt Moore analyzes what changed from one season to the next and where the Nuggets can go from here.
When you cover the ins and outs of an 82-game regular season, you pick up on what makes an NBA team good (aside from the obvious).
Most anyone who follows the league regularly knows that point differential often matters more than record. But beyond that, which teams you beat can matter as much as how many teams you beat.
In my experience, the most valuable wins come in this order:
Home games: This is a given. If you don't win at home, you're almost always sunk.
Division games: Not only do teams put space between themselves and direct competitors, but division record determines a lot of tiebreakers for positioning.
Games against teams worse than .500: Only nine teams in the West have managed single-digit losses against teams worse than .500 and missed the playoffs. This is the Spurs' model for sustained success — beat the teams you should.
Games on a back-to-back: These convert schedule losses to wins.
Conference games: These are relevant for tiebreakers and positioning.
Getting caught up in the games against the top teams to prove that a team can beat anyone is actually more volatile and less sustainable. It's better to be consistent than to have a high ceiling, because in the playoffs, matchups often change and you can't control which teams you face.
With that in mind, below is a look at the win profile of the Denver Nuggets.
Overall Win Profile
Pretty good, it turns out!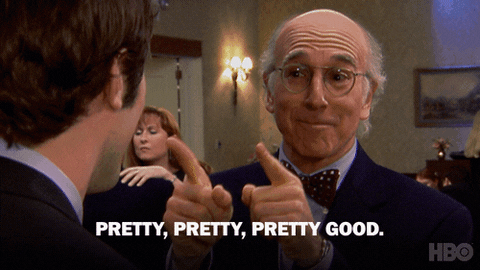 They are 24-11, the best record in the Western Conference. They are 5-0 in-division, 15-3 at home, 12-3 vs. teams under .500, and 3-1 on the second night of a back to back.
Who do the Nuggets beat?
Just about everyone. In addition to being tied for the fewest losses to teams under .500, the Nuggets have wins against the Warriors, Celtics, Raptors, Thunder, Lakers, and Spurs.
They have the second-best record against the Western Conference behind the Raptors, and two of their five losses against Eastern Conference opponents came against the East-leading Milwaukee Bucks.
It is important to note that they have done this with starting small forward Will Barton out for almost the entire season. At media day in preseason, I asked several front office members about their concern level over the lack of depth at the small forward spot (given that Barton is a true shooting guard who often played back-up point guard the past few years) and the response was "Well, as long as Will doesn't get hurt, we're fine."
Barton got hurt in the second game of the season.
Not only that, but Gary Harris and Paul Millsap only recently returned after missing three week of action. Since their back-to-back road loss to Atlanta in the aftermath of those injuries, Denver went 7-2.
Do the names Juancho Hernangomez, Torrey Craig, or Malik Beasley pop to you? No? Then you have an idea of the kind of guys who have stepped up to help keep this team at the top of an exceptionally brutal Western Conference this year.
Who do the Nuggets lose to?
Well, 11 games isn't much of a sample, but here goes:
The Rockets: They can't beat the Rockets, and if they face them in a playoff series, they are doomed. Can't stop Harden, can't stop Capela, can't limit the 3-pointers. It's a nightmare.
The Bucks: Milwaukee is the only team to beat Denver twice this season and of course, they don't play again this year.
Denver is just 4-3 on the road vs. Eastern conference teams this season. The travel seems to cause issues. Denver has two more extended trips East this season, with one in early February and one in early March.
Denver is 5-5 on the road vs. the West this season, which seems bad… except it's actually tied with Utah for first among West teams. They lost a game before the Christmas break to the Clippers, and caught a loss to the Grizzlies when Nikola Jokic only shot once the entire game.
In six of their 11 losses this season, Denver has given up a 115 or worse defensive rating. When their defense falls apart, things get dicey. In related news, the Nuggets are 18th in defensive rating in that stretch. Getting Paul Millsap and Gary Harris back will certainly help, not only with defensive personnel, but limiting overall workloads. It's a concern going forward though.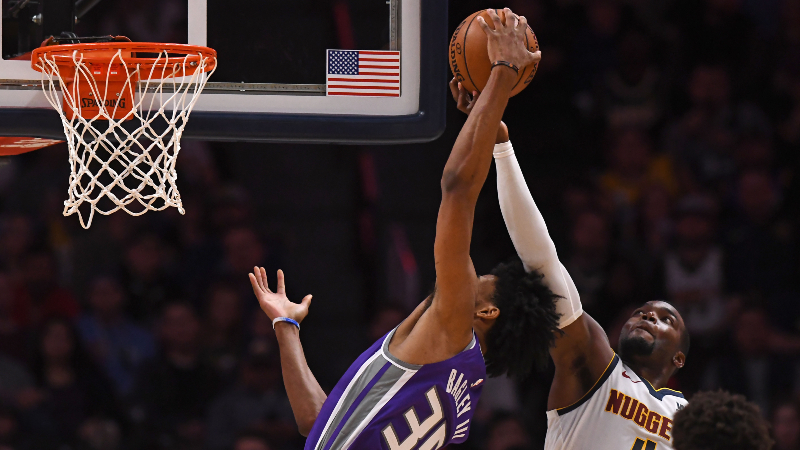 Who do the Nuggets cover against and who do they fail to cover against?
Denver is 19-16 against the spread. The market was well aware of how good Denver would be going into the season and their surprising performance hasn't caught the market off guard. The Nuggets are just 13-11 as a favorite and 6-5 as an underdog against the spread.
Note: One area where they continue to excel is on the moneyline as a dog, going 6-5 straight up as well, for a 41.5% ROI via our Bet Labs data.
The Nuggets are 4-5 vs. teams with a sub-.400 winning percentage. Here's what's surprising, though: Denver is 3-1 ATS as a double-digit favorite, with its first ATS loss coming Tuesday night vs. the Knicks as a 13.5-point favorite. Compare that to when the spread is between -3 and -9.5 points, where the Nuggets are 8-9 ATS on the season.
They also doesn't do well with public or sharp support. They are 6-8 ATS when 60% of the tickets are on them, and 3-4 when the money percentage is at least 10 percentage points higher than the ticket percentage.
All of this indicates that Denver's best performances are in coin-flip games. Denver is:
10-4 ATS when the difference in the ticket (amount of bets made) and money (amount of total money wagered on the Nuggets) percentage is inside 10 percentage points. If the sharps faded them or backed them relative to the public, the Nuggets haven't covered. If the sharps and public were in alignment, the Nuggets covered.
7-4 ATS when the line is inside 3.5 points on either side. That's not stellar, but given their ATS performance overall it feels notable.
What's Denver's projected outlook?
It's a testament to the hellish nightmare that is the Western Conference, where 14 of 15 West teams are legitimate playoff  contenders that I can't call Denver a lock to make the playoffs despite being the No.  1-seed on Jan. 2.
Their magic number for a playoff spot is 41 with 47 games remaining. They are a very-near-lock, but a rough two-week span could put them right in the thick of it again. That's just how tough the West is.
However, if you look at the factors I identify for win profile the outlook is excellent.
Home record: 15-3
Division record: 5-0
Against teams worse than .500: 12-3
On the second game of a back-to-back (SEGABABA): 4-1
Conference record: 15-6
Those division and conference records are big deals. For starters, Denver is up 2-0 in season series vs. the Thunder; they can't lose head to head tiebreaker vs. Oklahoma City. With OKC just 1.5 games back, there's a decent chance tiebreaker winds up mattering.
Already being up 5-0 in-division, and behind that having the best conference record, can really boost them. While it's possible Portland, Minnesota or Utah makes a serious run at the division, it's going to take an incredible run (like the run Utah made in the second half of the season last year).
With all this said, that 1.5-game lead on the Thunder is more like a full two games. That's nothing on Jan. 2, but given the consistency of both teams, it's likely they finish pretty close, and having these advantages is big.
Denver's ability to win with injuries is huge, here. They have a relatively soft January schedule before a nightmarish February and even tougher March and April.
But by that point, if the rest of the West has normalized a bit (which it has shown signs of lately), Denver might have separated itself enough to actually have some — gasp — comfort in the playoff race.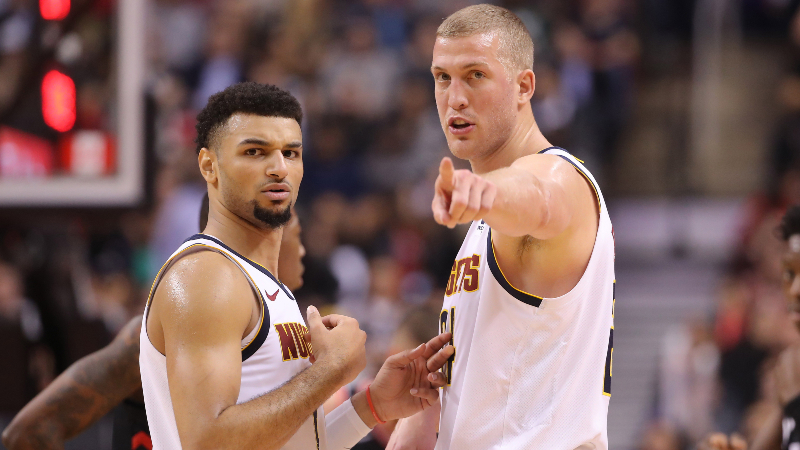 Other things to note:
Nikola Jokic won't win MVP, but he's going to wind up on a lot of honorable mention lists. What's crazy about Jokic is how he seems to fit his game around what the matchup dictates. Does he have a big advantage vs. a young, inexperienced center? He's going to blister them with scoring. Are you sending a hard double? He's going to rack up 15 assists. Trying to play small? Say hello to his offensive rebounding. It's not always what the team needs because sometimes they'd be better off with him scoring through the double or focusing more on passing than attacking his matchup, but much of that is his feel for the NBA game (in particular; his feel for the game of basketball is incredible) and that's always improving.
Speaking of awards, can we talk about Monte Morris for a little bit? Morris spent his time in the G-League to earn a chance in camp. With Isaiah Thomas on the shelf, he had an opportunity and seized the backup spot. He's been nicknamed "The Tourniquet" by local scribes Nick Kosmider and Michael Singer for his ability to stop the bleeding at every turn. The Nuggets' bench routinely bailed out the team in the first month of the season when the starters, honestly, weren't great. Morris has a net rating of plus-4.4, and the best on-vs-off-court differential of any bench player on the team. What's more, he has 147 assists to 36 turnovers this season, good for the second-best assist-to-turnover ratio of any bench player behind Tyus Jones. He's also shooting 47% from the field and 44% from 3-point range. He needs to be in the Sixth Man of the Year conversation.
Torrey Craig worked his way onto the roster last year when the team was beset by injuries on account of his effort hand hustle. He's a big, physical defender who is still learning how to not overplay the ball at times. When Barton went down, the team turned to Craig as the starter to try and keep the defensive identity they'd built. The offensive cost of that was too great, which ultimately put Juancho Hernangomez in the starting spot to space around Jokic. Craig shot below 39% from the field and below 19% (!) from 3-point range in October and November. But then a funny thing happened. As the injury to Harris increased his minutes with the starting unit even more, giving him more opportunities to find his rhythm, Craig surprisingly started to knock down shots. He shot 44% from the field and 36% from 3-point range in December. Neither of these numbers are exceptional, but they are crucial considering the amount of wing injuries they had and the way teams decided to play completely off of him. The Thunder, in particular, noted that their success rate when the Nuggets helped off their non-shooters, relative to how Craig performed in the same spot, was critical in their loss in Denver. These are the shots that turn games:
I'm not typically a fan of "they've done all this and they could be even better" stuff. Denver will likely regress on one end or the other to even things out. However, it is notable that Denver has the ninth best offense while having the 16th-best effective field goal percentage league-wide, despite having shooters all over the floor. Jamal Murray shot 33% from deep in November before catching fire over the last three weeks. Barton's been out all season. If Denver somehow does stabilize its defense and their shooting improves… wait, no, I'm in the trap.
Malik Beasley is finally getting minutes and its paying off. He's sporting 46-40-90 shooting splits. With the necessity of playing Juancho Hernangomez with Jokic, Barton likely returning in the next two weeks, and the coaching staff's love of Torrey Craig, there's going to be a minutes crunch. Do not be surprised if trade calls for Beasley increase from teams that can give him more opportunity.
Mason Plumlee had terrible defensive splits in Portland. He had terrible defensive splits the past two seasons in Denver. He was brought in as a rim protector and couldn't do so. His contract looked like an albatross. That all changed this season, as his impact on the defensive end has made a real difference. He's sporting a 102.9 defensive rating, second-best among rotation players for Denver, ninth-best among all centers in the NBA playing at least 15 minutes. He also leads Denver in blocks:
If there's one concern with Denver, it's what the adjustment period will be like. Paul Millsap bounced back in a big way vs. the Knicks Tuesday, but Gary Harris still has a lot of rust. The Nuggets had settled into a tight, consistent rotation and the return of the starters, along with their adjustment periods, will likely cause some blips.
Michael Malone needs to be the front-runner for Coach of the Year. The Nuggets were out of the playoffs last year and nearly halfway through the season, the Nuggets lead the toughest conference despite missing three starters for significant time. They haven't just beaten up on bad teams, they have signature wins, they have balance on both sides of the ball. Malone deserves more credit not only for what he's done this year, but the cumulative work in transforming a team in one of its lowest points in franchise history into an at-least potential challenger to Golden State's throne, even if their playoff futures remain difficult to forecast.