Jabari Smith NBA Draft Odds & Outlook: How the Auburn Sweet Shooter Will Fare In 2022 and Beyond
Credit:
Todd Kirkland/Getty Images. Pictured: Jabari Smith #10 of the Auburn Tigers.
Jabari Smith NBA Draft Profile
| | |
| --- | --- |
| Position | Power Forward |
| School | Auburn |
| Height | 6'10" |
| Age | 18 |
| Class | FR |
| No. 1 Draft Pick Odds | +115 |
March Madness is here, and this year's NCAA tournament brings a special treat since almost all of the top projected 2022 NBA Draft picks are actually playing on good, high-seed teams that could make deep tourney runs.
We're profiling the top four prospects on the board: Gonzaga's Chet Holmgren, Auburn's Jabari Smith, Duke's Paolo Banchero, and Purdue's Jaden Ivey.
It's time to dive on deep on Smith, who currently projected as the first overall draft pick.
A Superstar Shooter and Scorer Ready to Get NBA Buckets

The guy absolutely oozes stardom. His body, his handle, his shot, his swagger …  Smith looks and feels like a future superstar. He's also only 18 years old, a full year younger than Holmgren and Ivey and half a year younger than Banchero at the top of the draft. In the NBA draft, youth means upside.
Teams need to think about not just whether Smith is better than those three, but also whether he'll be better a year from now than those three are right now at a similar age. And it's hard not to get excited imagining his future.
Smith is walking bucket — he's 6-foot-10, but he plays like an oversized wing. He gets the ball at the top of the arc, takes a jab step or two, dribbles between his legs, and pulls up for an unguardable 3-pointer. He can create his own jump shot anytime anywhere.
Key Strengths
Smith's Jumper Is Absolutely To Die For
There's little question about Smith's standout ability. It's his jump shot, and his shot is juicy and delicious.
Smith made 74 3-pointers this season on 143 attempts behind the arc, hitting 43% of his treys. And most of those shots were contested — at least in theory. Turns out it's pretty hard to contest a 6-foot-10 dude who can just jump and shoot over you any time he wants.
All three of those numbers are really exciting. It's not just that he is making a high percentage of his shots, but also that he's attempting 10.6 3s per 100 possessions. That's a monster number for anyone, let alone an 18-year-old big man.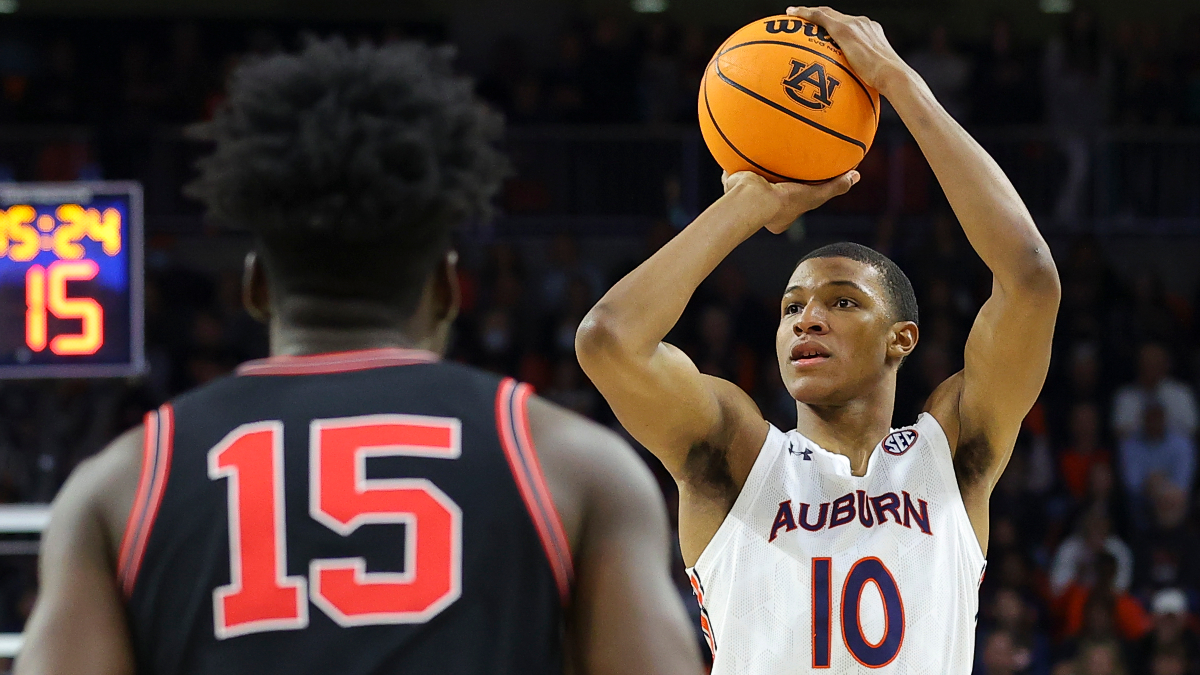 It's not just 3-pointers either. Smith is also taking and making long 2s. He's a guy who teams will turn to on the final possession because he can always get to his shot. It's a confident, comfortable stroke, and he has excellent footwork and picture perfect form. He's also made 82% of his 152 free throws, and that 38% free-throw rate is impressive for a guy who shoots so many jumpers.
Smith's shot making will allow some NBA team to play four- or even five-out, spacing the floor and leaving a ton of room in the paint. That face-up 3 will look familiar, and it'll be even better on a team with better guards who can find him for catch-and-shoot looks. Think Michael Porter Jr. or, if we're lucky, maybe faint shades of Kevin Durant.
Fluid Athlete with a Terrific Handle
Don't think for a second that he's is just a spot-up jumper, though. This is not Duncan Robinson. Smith is a really fluid athlete. He's not the most explosive or nuclear athlete in the world, and he's not going to attack the rim constantly or dunk over everyone, but that's not really his game.
Instead, focus on the fluidity and smoothness. It's really rare for a guy this big and this young to look so natural and fluid with the ball. Smith's dribble is confident and natural. He has an easy handle and a smooth dribble, and he transitions smoothly from a crossover or going between the legs to that fluid shot motion. It works, and it's a vital part of his shot making.
Good Defensive Instincts and Upside
Smith's jumper is so good and so valuable that that one skill alone should make him a good NBA player, but it's his defensive upside additionally that could make him great.
On that end, Smith is a bit of a work in progress, but you have to like what you see. He engages well on defense — never a given for a young big man with this sort of scoring load — has a good defensive stance, communicates well and organizes his team.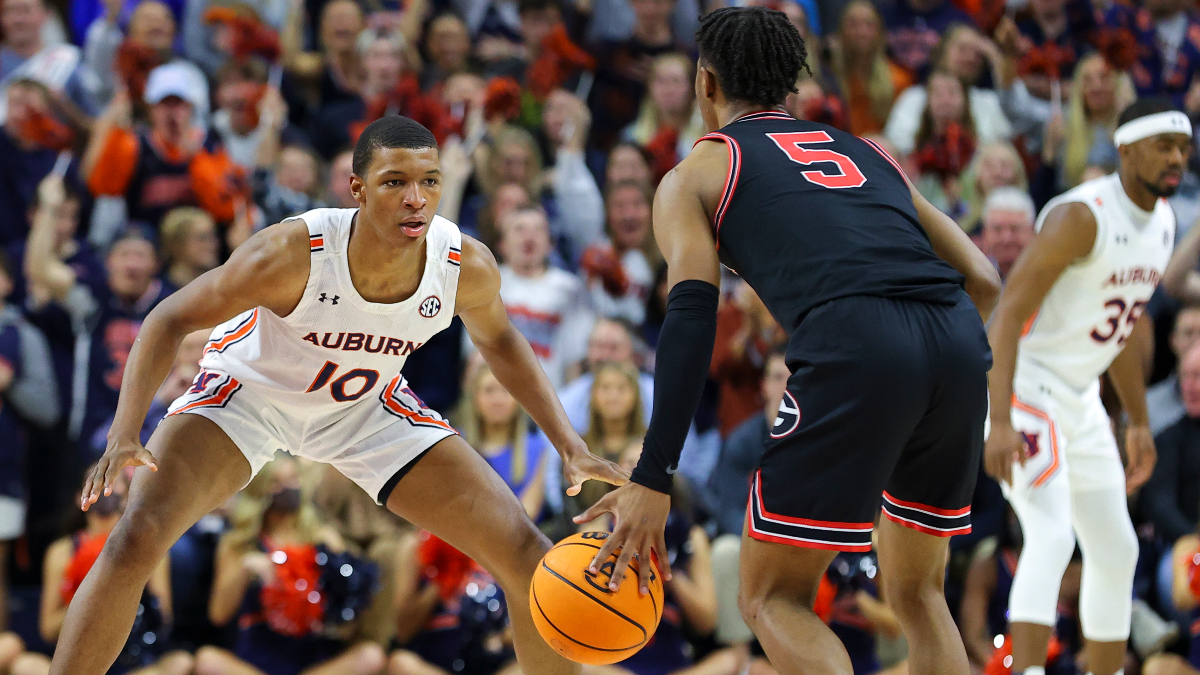 Smith moves well in defense, has great closing speed and should be switchable. He's also a really terrific rebounder and a pogo jumper with good hand placement on blocks. Expect Smith to be deployed in something of a Jaren Jackson Jr. role in the NBA.
And as much as JJJ added to Memphis as a shooter, the Grizzlies really took off this season when Jackson made a defensive leap and allowed the Grizz to play five out at times with him manning the paint and protecting the rim. That sort of defense may be the path for Smith to become truly great.
Notable Weaknesses
Doesn't Get to the Rim or Finish Enough
As wonderful as his jumper is, you'd love to see more of Smith inside the arc too. He tends to fall in love with his jump shot and settle at times. And it's hard to fault him when he's hitting 43% of them despite contests. But you'd love to see Smith put the ball on the court and get to the rim more often too.
Smith shot just 44% on 2-pointers this season, basically the same as his 3s. And on the one hand, that means it's obviously more efficient for him to just shoot the 3-ball. But you don't take a guy No. 1 for him to make 44% of his 2s.
Part of the reason that percentage is low is because Smith is taking a lot of deep 2s, but that's exactly the critique. Auburn is too talented for him to take those shots when he could step back and shoot the 3 or use his handle and fluidity to attack the pain.
Smith's shot selection will need some work, though that's always tough to judge in a college setting because you never know the coach's instructions. He needs to attack the basket more often and also needs to improve his finishing when he does get there. He doesn't have the best touch in the paint and doesn't always go up strong.
As Smith adds strength at the next level, he'll need to improve here to round out his scoring ability, especially because the ability to drive will only open up his jumper that much more.
Does Smith Do Enough to Elevate His Teammates?
With a player this talented, it's pretty obvious that Smith makes his team better. But how much does he elevate his teammates?
Smith sets nothing screens and doesn't move a ton without the ball, and he makes pretty basic passing reads. As great as he is getting to and making his shot, that improves the team but it doesn't necessarily make Smith's teammates better.
There are occasional passes that pop, so perhaps it's just not a role he's been given right now, but you'd like to see him put more pressure on the defense rather than just scoring over them because he can.
Consider someone like Michael Porter Jr, who has a similar frame with a similarly lethal jumper. Over his final 10 regular-minute games last season, Porter averaged 27.1 PPG on absurd 58/51/89 shooting splits. That's filthy, and the Nuggets had an awesome 125 Offensive Rating with MPJ on the court last year.
Porter clearly makes Denver better. But how much does he elevate his teammates? The jury is out there too. He averaged 1.8 APG with two or fewer dimes in all but two of those games, didn't rebound as a shooter away from the basket and isn't a good defender.
Michael Porter Jr. is a really good, really valuable NBA player, but he's also the third banana on his team when everyone is healthy. Do you draft a guy like that at No. 1? He needs to expand his game beyond just scoring on every play to be truly great.
Overall Draft Outlook and NBA Projection
You've seen some comps so far, and they're all about the jump shot. Porter Jr. is an obvious outlet for Smith, or a fully realized Jackson Jr. Smith has the body of Channing Frye but the game of someone like Jamal Murray or Malik Monk. He's going to shoot and score a lot, and we'll probably see him in a 3-point contest someday.
The question is what else Smith will be able to do in the NBA. Can he get into the paint and attack the rim? Can he develop as a passer so he can punish opponents who shift too far his direction, taking advantage of his shooting gravity? How far can the defense come, and can he engage more on that end when he doesn't have as huge of an offensive role on an NBA team?
Remember, Smith is still just 18, so he's only scratching the surface. He looks like a potential star at the next level and has any number of avenues to get there. Smith is easy to fall in love with, and that's why he's the favorite to be the No. 1 pick.
How would you rate this article?
This site contains commercial content. We may be compensated for the links provided on this page. The content on this page is for informational purposes only. Action Network makes no representation or warranty as to the accuracy of the information given or the outcome of any game or event.