Lakers at Spurs on Saturday Night Is Pure, Weird Statistical Science
Credit:
Richard Mackson-USA TODAY Sports. Pictured: Los Angeles Lakers Forward LeBron James
The Lakers are a fast-break team that isn't great at scoring in transition, even though they run constantly. And they're a really half-court scoring team despite not being able to shoot.
We thought the Spurs would excel on defense and struggle shooting, but it's been just the opposite so far.
This Lakers (-1.5) at Spurs matchup on Saturday night will teach us a lot about both teams.
The Lakers, so far in this early season, are quite bizarre.
They are one game under .500, coming off consecutive wins over the hapless Suns and the then-undefeated Nuggets on Thursday night. They are the fourth-fastest team in the league, with the sixth-best offense. That part makes sense.
Except, though built as a team to constantly run, they are 18th in transition points per possession. So they're this super-fast team that isn't actually good at running the break but is good offensively, nonetheless.
Some of that is usage drag. They are averaging four more transition plays per game than the second-highest team. You do anything that much in the NBA and your efficiency will suffer. It's the same reason Houston had a historic offense last year despite being relatively average in 3-point catch-and-shoot percentage: you do anything that much and your efficiency will naturally drag.
But the Lakers' half-court offense being better than their transition offense makes little sense. They are 25th in jump-shot points per possession and 28th in catch and shoot. They are 28th in isolation points per possession, but fourth in pick-and-roll ballhandler points per possession. They are shooting 28% between five and nine feet, and 31.6 percent (23rd) between nine and 14 feet.
Defensively, they're a mess. Now, you would expect them to be bad in transition — fast teams usually break to one end, which results in uneven floor balance and giving up quick buckets at the other end.
But not only are they ninth in transition points allowed per possession, but they are giving up the 11th-fewest fast-break points per 100 possessions, league-wide. And that number also jumped up only after playing Denver, one of the better transition teams in the league.
Their half-court defense, meanwhile, is garbage. The two things you want to defend in the modern NBA are spot-up shots and the pick-and-roll ballhandler. The Lakers are 28th and 21st, respectively, in defending those.
Yes, all of this is small-sample-size theater. It's also extremely weird. The Lakers are a fast-break team that isn't great at scoring in it, even though they do it constantly, and they're a really good team at scoring in the half court despite not being able to shoot.
They are a great transition team on defense despite floor balance being out of whack, yet a horrible team at defending anything basic in the half court where they came into the year with supposedly really good personnel.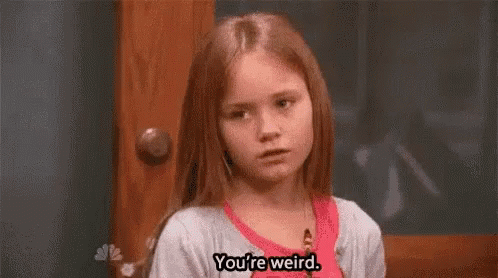 Meanwhile, we thought we knew who the Spurs were going into the season: a team that plays great defense but can't shoot.
Yeah, they're fourth in catch and shoot and the second-best team overall in jump-shot points per possession. Oh, and they're 30th — dead last — in the freaking N-B-A on defense.
They, also, are very weird.
The two teams face off in San Antonio on Saturday night in a rematch of Monday night's overtime win by the Spurs, with the Lakers a surprising 1.5-point favorite on the road. Rajon Rondo returns for the Lakers. The Spurs are coming off a beatdown from Indiana on Wednesday.
The Lakers gave the Spurs everything they could handle in that Monday game, and I tend to lean toward the idea that a team struggles to get two wins against the same opponent in a week.
Teams that are home underdogs after winning a previous matchup against the same team within seven days are 57-91 (38.5%) straight up since 1995, via Sports Database. Of course, this game opened as Spurs -1.5 and moved to Lakers -1.5, probably on account of the Lakers being a bonkers public team now and forever.
The matchup is bizarre. A team that should be good at defense and can't shoot but is actually good at shooting and can't defend taking on a team that should be good defensively and be great in transition that is actually bad in transition and worse defensively.
L.A. is starting to figure things out, especially with Lonzo Ball shooting well (for however long that lasts).
LeBron James is starting to take over more, and the Spurs are hitting rougher and rougher patches without Dejounte Murray and Derrick White. The Lakers can get back to .500 and stabilize after a rough start to the season. It's dicey, but with the number so tight, the Lakers' moneyline appears to be the best play.
The Lakers are the public team, but be warned that the money is coming in on the side of the Spurs. Via the Action Network app: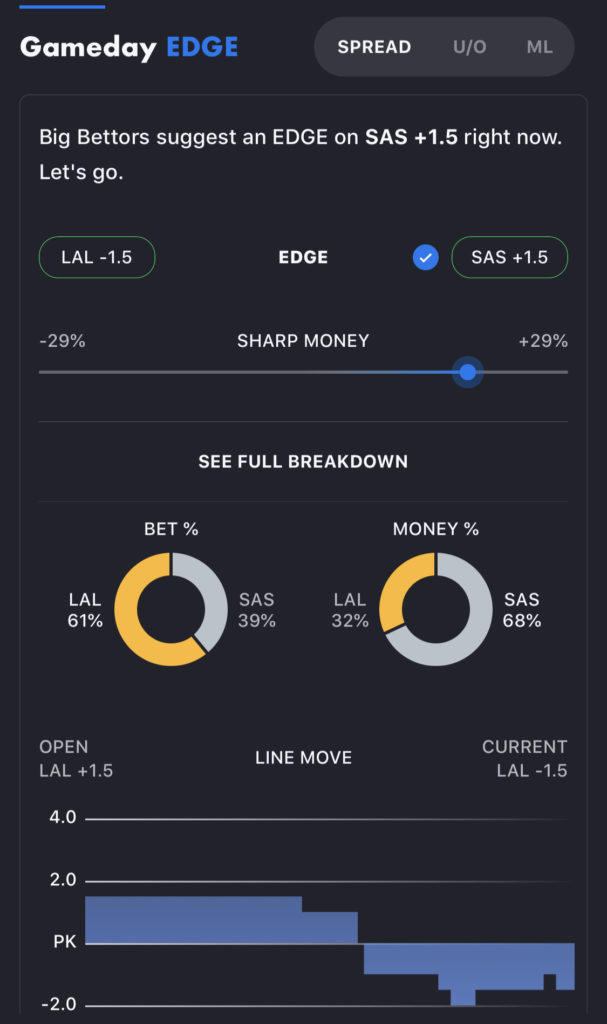 We're going to learn a lot about these two weird teams on Saturday night.