Moore: Why There's Value on the Magic's Team Total in Game 3
Credit:
Photo credit: John E. Sokolowski-USA TODAY Sports. Pictured: Aaron Gordon shooting on Danny Green and Kawhi Leonard
The Orlando Magic have an under/over team total of 103.5 points in Game 3.
Matt Moore breaks down the film from the first two games and makes a case for betting that team total.
My biggest takeaway from Magic-Raptors Game 2 was that the Raptors have figured out Orlando.
Game 1 was suspicious for a lot of reasons:
Kyle Lowry went scoreless in the most 'the Raptors in Game 1 with all new players are still the Raptors in Game 1' performance, ever.
The Raptors didn't engage D.J. Augustin in coverage, essentially daring him to beat them, which he did.
The Magic's 3-point attack was deadly when it was only 'pretty good' during the regular season.
But in Game 2, the Raptors solved all their defensive issues. They smothered Augustin in the pick-and-roll, sending two defenders more aggressively at him from the jump. One key element was using Danny Green on him a lot more:
Augustin is the head of the snake, and the Raptors stepped on it almost immediately.
The Raptors also took this approach to Aaron Gordon: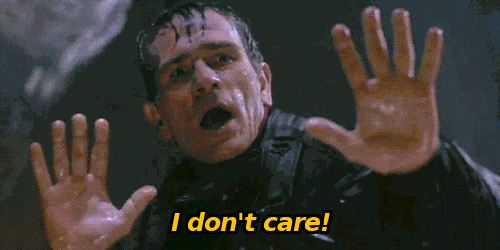 Gordon's just a ghost here:
Pascal Siakam just lays off him, and the extra pressure guides Nikola Vucevic into Lowry, who takes the charge:
This is a 35% three-point shooter, and Toronto could not care less about what Gordon does.
The Magic had 13 unguarded catch-and-shoot jumpers in Game 2, making just two. Jonathan Isaac missed four on his own. The Magic are just willing to live with Isaac shooting to his heart's content, despite his making a huge late 3 in the Magic's Game 1 win: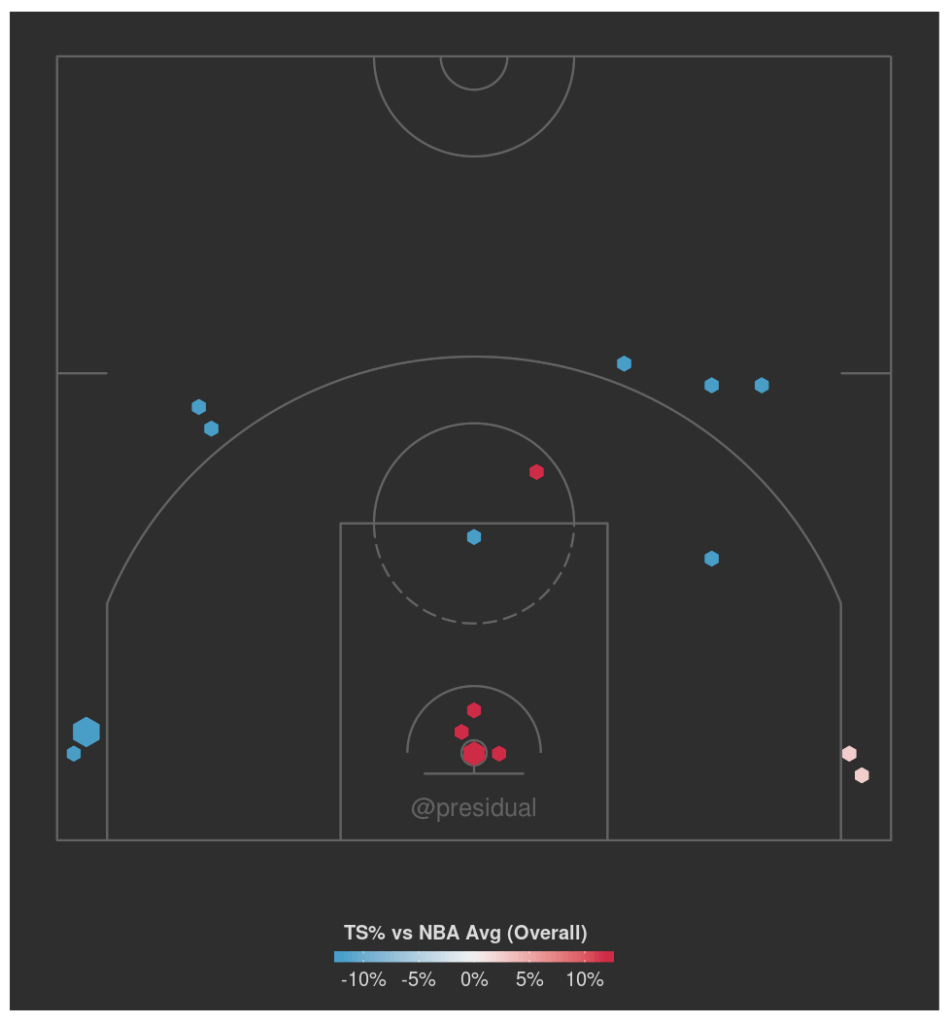 Now, role players usually shoot better at home. But Isaac actually shot 12 percentage points better on the road this year from 3-point range. Gordon shot 42% at home, however, which could help.
Those are the factors I'm weighing with the Magic team total over/under of 103.5 in Game 3. The Raptors have improved their effort, intensity and game plan, but Gordon and Vucevic, in particular, have shot better in Orlando this season. Can they make the Raptors pay for overplaying Augustin and Evan Fournier?
Marc Gasol was dominant defensively in Game 2; he's shut down Vucevic completely in this series so far in the post, and was much better in pick-and-roll containment in Game 2. That's going to be an up-and-down element throughout the playoffs, but taking out Vucevic completely as he's done with deflections removes a big chunk of the Magic offense.
The bench unit also went back to earth for Orlando in Game 2, with every player posting a sub-90 Offensive Rating. Norman Powell gave the Raptors much better minutes,  and Siakam continues to be everywhere. Kawhi Leonard's presence helps; essentially no one has tried to challenge him off the dribble with how good a defender he is.
The Magic in the regular season were a bottom-10 team in fast-break points, points in the paint and points off turnovers per 100 possessions. They are a bottom-10 team in cut possessions per game. They were top 10 in creating spot-up opportunities, and that helped in their Game 1 upset. But they were also 17th in points per possession on spot-up plays. The Raptors were the second-best team defending spot-ups.
So, if we look at who these teams are and the adjustments Toronto put into Game 2, there's real reason for doubt about how Orlando can score the rest of this series. This series is also running at a glacial 96-possession pace, and that's unlikely to change as the Magic try and slog the game down and win in the half court. The Magic were only slightly higher in pace at home this season, and in their outlier shooting performance in Game 1, they put up only 104 points.
With a team total over/under of 103.5, there are reasons to trust the Raptors will put their foot down again defensively and strangle the Magic's offense under that number.
How would you rate this article?