Moore: How the Kemba Walker Trade Is Part of Larger Plan for Celtics & Thunder
Credit:
Brian Babineau/NBAE via Getty Images. Pictured: Kemba Walker.
The Boston Celtics have started to reform their roster in the Brad Stevens President of Basketball Operations era.
ESPN reported Friday the Celtics are trading Kemba Walker, the 16th pick in next month's draft and a 2025 second-round pick to Oklahoma City for Al Horford, Moses Brown and a 2023 second-rounder.
Here's what it means going forward:
What the Trade Means for the Celtics
It's a salary dump. That's the simple and honest truth.
Walker simply couldn't stay healthy in Boston, and the result was him consistently missing key games. He wasn't bad; he just wasn't good and certainly wasn't worth the max contract the Celtics came to an agreement on two years ago.
So, the Celtics gave up a draft pick to move him. They get back Al Horford, which saves them about $20 million total over the span of the deal. Horford still has two years left on the deal he signed with the Sixers when he left the Celtics.
Horford fills a need for Boston. It needed a viable pick-and-roll partner for Jayson Tatum, and his veteran experience will help. Horford isn't the same player he was four years ago, but he's not really that much worse. His poor performance in Philadelphia was largely a roster fit issue.
Moses Brown is a prospect and his defensive film is a bit of a mess, but there's potential there, and in the Celtics' development system (depending on who Stevens hires as coach), he may thrive.
The question is why the Celtics added two big men when Robert Williams showed he's worth investing in. Horford can come off the bench and help and can play some power forward next to Williams, but spacing becomes an issue in those situations. That may not be as much of a problem, however, since Williams is a pick-and-roll diver and not a post-up big like Joel Embiid.
This is, of course, assuming the Celtics keep Horford and don't come to a buyout with him, which would be unexpected with how much is left on his deal.
But again, most of this was getting rid of Walker's contract. This frees up more flexibility for Stevens as he looks to overhaul the roster. Tristan Thompson is expected to be the next player on the block for the Celtics as they continue to make moves.
Marcus Smart is extension-eligible this summer. Smart has been involved in multiple trade discussions over the past year, but that was with Danny Ainge in charge. Stevens is much closer with Smart. Still, something to watch for is whether the Celtics extend Smart or look for their fourth big-name point guard (joining Isaiah Thomas, Kyrie Irving, and Walker) in five years.
The best way to assess this move is to understand it's part of a broader overhaul. Don't examine this move in a vacuum, wait for the painter to finish his other brush strokes, even if the picture may not wind up a masterpiece.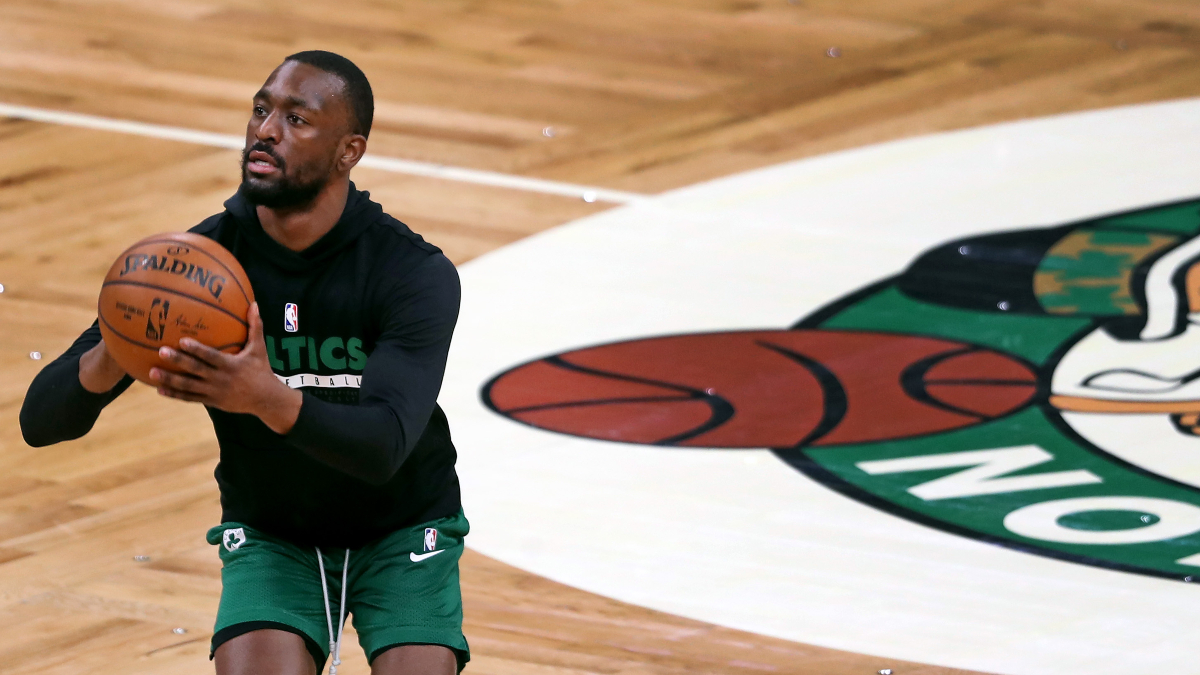 What the Trade Means for the Thunder
To put it simply, regarding draft picks:
Just to spin this backward for you, the Thunder traded a 2022 top-14 protected first-round pick to Atlanta for it to take Carmelo Anthony. In that deal, OKC got Dennis Schröder back.
The Thunder then sent Schröder to the Lakers last offseason for Danny Green and a first-round pick. Then, they sent Danny Green to the Sixers to take on Horford's contract… in exchange for a pick. Then, that's right…
They traded Horford and got a pick back in return.
None of these zillions of picks Sam Presti has amassed may turn into anything. After Tuesday's draft lottery, the Thunder may still not be in a position to draft a franchise-altering player. They can offer additional picks to try and move up, but that takes two to tango, and the teams in position to draft such players likely would rather keep the higher draft position.
However, the Thunder are putting themselves in the best position to put together another core of exceptional young stars with the flexibility to make additional moves around them. Maybe that's trading up if they find a player they think is a diamond in the rough. Maybe that's being prepared to add veterans if they are ready to compete with, theoretically, Cade Cunningham or Jalen Suggs.
That's all you can do in a rebuild.
As for Walker, don't be surprised if he's is dealt somewhere for a first-round pick and another contract a team wants to get rid of.
"I'm honestly not sure how they can even keep track of all these picks," one exec joked Friday morning. "I would be terrified I'm going to forget one when we're actually up to pick."
For the Thunder, there's no such thing as amassing too many assets. You should be ready to fire on that OKC win total under next season, no matter who it lands in the lottery.
The Thunder's intentions are crystal clear.
How would you rate this article?
This site contains commercial content. We may be compensated for the links provided on this page. The content on this page is for informational purposes only. Action Network makes no representation or warranty as to the accuracy of the information given or the outcome of any game or event.