NBA 2021 Title Odds: Warriors Lead Trio of Early Buys in Championship Chase
Credit:
Noah Graham/NBAE for Getty Images. Pictured: Golden State Warriors star Stephen Curry.
Denver Nuggets coach Michael Malone has not forgotten about the Golden State Warriors.
Executives around the league have not forgotten the Warriors.
"I don't know about everyone else, but they're the still the most formidable team to me," a league executive said this week when asked about the outlook for next season.
Malone on the importance of his players improving/getting better this offseason: "We can't be satisfied. None of us can be satisfied with getting to the WCF…We have to remember that teams like Golden State were not in the picture this year. They'll be back."

— Harrison Wind (@HarrisonWind) October 1, 2020
With the Los Angeles Lakers holding the Larry O'Brien up high Sunday night and celebrating their 17th championship, the bubble and the most tumultuous NBA season ever came to a close.
Now, it's time to look to next season.
It's never too early to start examining those numbers!
Here's a look at the 2021 NBA odds:
BEST VALUES: 
Warriors +1400 (FanDuel): I   feel like I'm taking crazy pills. While executives and coaches like Malone know the threat the Warriors present, for most fans and analysts, it's out-of-sight, out-of-mind.
The Warriors will not just pick up where they left off in 2016 after losing to LeBron James and the Cleveland Cavaliers before signing Kevin Durant. They will not instantly return to where they were. There's so much that's changed beyond Durant's departure and this year's lost season.
They lost Shaun Livingston and Andre Iguodala, two role players that did not receive the digital ink that Durant's departure and Klay Thompson's injury provided. But Livingston always came in when things were going badly for the starters and rattled off runs with short jumpers. Iguodala unlocked the Death Lineup. The loss of those two players, with no replacements, looms large.
Thompson is coming off an ACL injury, which is clearly tough, even with the extra recovery time. (Thompson likely could have played in the bubble if the Warriors had made it.)
Draymond Green is 30. Steph Curry is 32.
So, I have considered all of this. And I still think there's the most value here.
Curry is the greatest shooter who has ever lived. That has not changed.
Thompson did not tear an Achilles. Yes, I know these ACL injuries aren't routine, but they're not the huge disruption they used to be. You can recover from them and be closer to yourself.
Everyone's pointing to the long layoff, like the Warriors won't work out at all. Meanwhile, Thompson gets an extra five months to recover. Even if he had never come back last year, he would have started offseason workouts in August and training camp in September. He'd be playing in preseason games in advance of the season starting in two weeks if there'd been no COVID-19 situation. Now, he gets this extra time.
Green, engaged with a serious chance at a title, is still ferocious defensively.
Now, look at the assets. They have the No. 2 pick in the NBA draft. James Wiseman gives them a 7-footer to throw at the Lakers' size, even if he'll be overwhelmed as a rookie. The Warriors have their own 2021 pick, the Minnesota Timberwolves' 2021 pick (which might wind up super valuable, even though it's Top-3 protected) and their own 2022 pick.
Also, Eric Pachall had a really great rookie season and shows promise.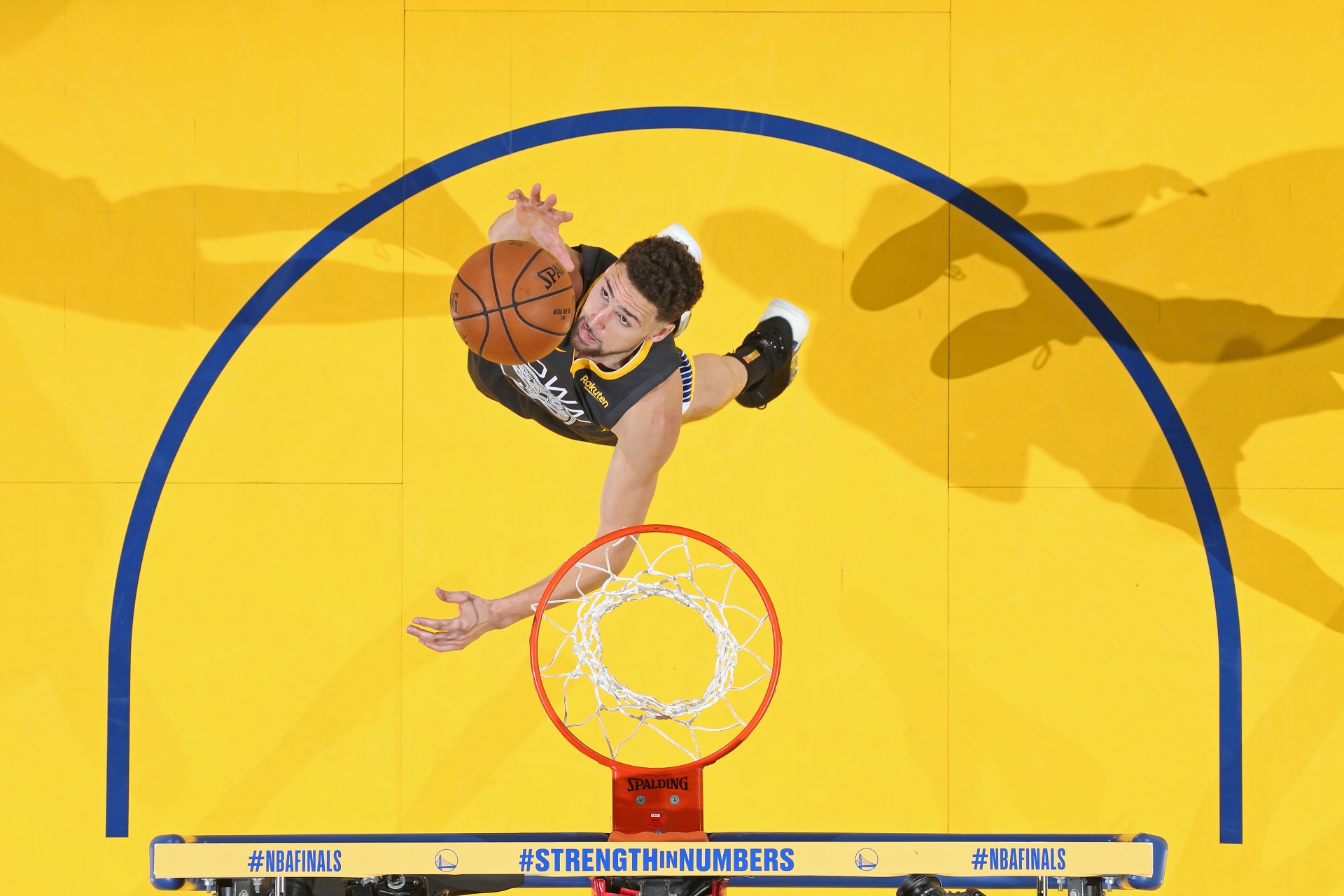 The Warriors will have some options. Part of the issue is that when a team is usually trying to move a big contract, like say, Andrew Wiggins, they're trying to get a major upgrade or they're moving it to get young players. The Warriors are in a unique position to be able to trade Wiggins, or hypothetically but unlikely by any indication, Green for veteran role players, because that's who they need to fill in the team.
Make one move and throw in some veteran minimum signings and a few second-round pick-ups, which the Warriors' front office is great at and you've got yourself a team that can go toe to toe with anyone.
Sure, they need to add a big man or two — or five — to combat the Lakers. However, with Curry and Thompson, your offensive advantage is always at a premium.
The biggest thing is the Warriors' front office, though. It's backed by ownership willing to pay whatever to win because of the payoff its market affords. The front office is aggressive and innovative. The coach is ingenious and creative. That combination, with Curry as the best player, puts you on third base already.
Final note: Do not rule the Warriors out of the Giannis Antetokounmpo sweepstakes if it kicks off. If Antetokounmpo turns down the supermax extension, the race will be on and the Warriors have the market, a team built to win now, the assets to offer the Bucks and ownership willing to pay whatever to build around him.
All this … at 14-1? Yeah, if you want to tie up money for an unknown amount of time? This isn't bad.
GRADE: AAA
Los Angeles Lakers +400 (BetMGM):  I mean, there's a pretty good case for them winning the title next year in that they just won the title.
There will be a fatigue cost to next year; I'll likely be on the Lakers under for the regular season after backing their over and betting them vs. the Los Angeles Clippers for more wins and the division.
But the Lakers won't be worse next year. There's no reason to think James slips noticeably. Davis will only be better with championship confidence. The Lakers will re-sign any of the role players they want to keep and will be able to add on other ring chasers.
Don't overlook this. There will be at least one former star who will take way less than market value to join the Lakers. It's just part of the NBA ecosystem.
They still have the best defense and the best player in the world until he's dethroned. The concerns will be about motivation, fatigue and facing teams better designed to counter them.
GRADE: AA
Los Angeles Clippers +500 (BetMGM): The jokes have been funny. It's very amusing that the Clippers fell on their face. The reports that Mike Brown is interviewing for the gig is not confidence-inspiring. They are unlikely to get better this offseason.
But look, this team has the talent to win a title. They match up better with the Lakers than the Nuggets or Miami Heat do. Their problems were with chemistry and team identity. That will likely be shaped next season just by familiarity and by solving some of the problems that both the bubble and social unrest created.
The Clippers were a team with two star players, but five guys who thought they were stars. That can be remedied with better leadership and coaching. It's a problem solved by time, not in need of outside solutions.
This is good value at +500, but I don't like it at anything lower. I don't want anything below 20-percent implied, with the Warriors and Lakers above on this list.
(Have I mentioned you should be on the lookout for "Champion from Western Conference" odds?)
GRADE: A
INTRIGUING, BUT WAIT
Brooklyn Nets +1300 (FanDuel): A weak Eastern Conference. Kyrie Irving and Kevin Durant. Some roster flexibility in trades. Seems pretty good.
Let's just move on past Durant's Achilles injury. If any player is great enough to succeed despite that gruesome injury, it's KD.
We'll also move on past Irving's checkered history of team chemistry and impact on winning.
The Nets have a first-year head coach in Steve Nash in a situation where the stars have said it will be collaborative.
If the Nets want to make any moves, they'll need to move either Caris LeVert or Spencer Dinwiddie, which makes them worse. They play in a tough division, have no team identity and half the team loved Kenny Atkinson.
There's just a lot of unknowns. Wait until training camp to get a sense for the vibes.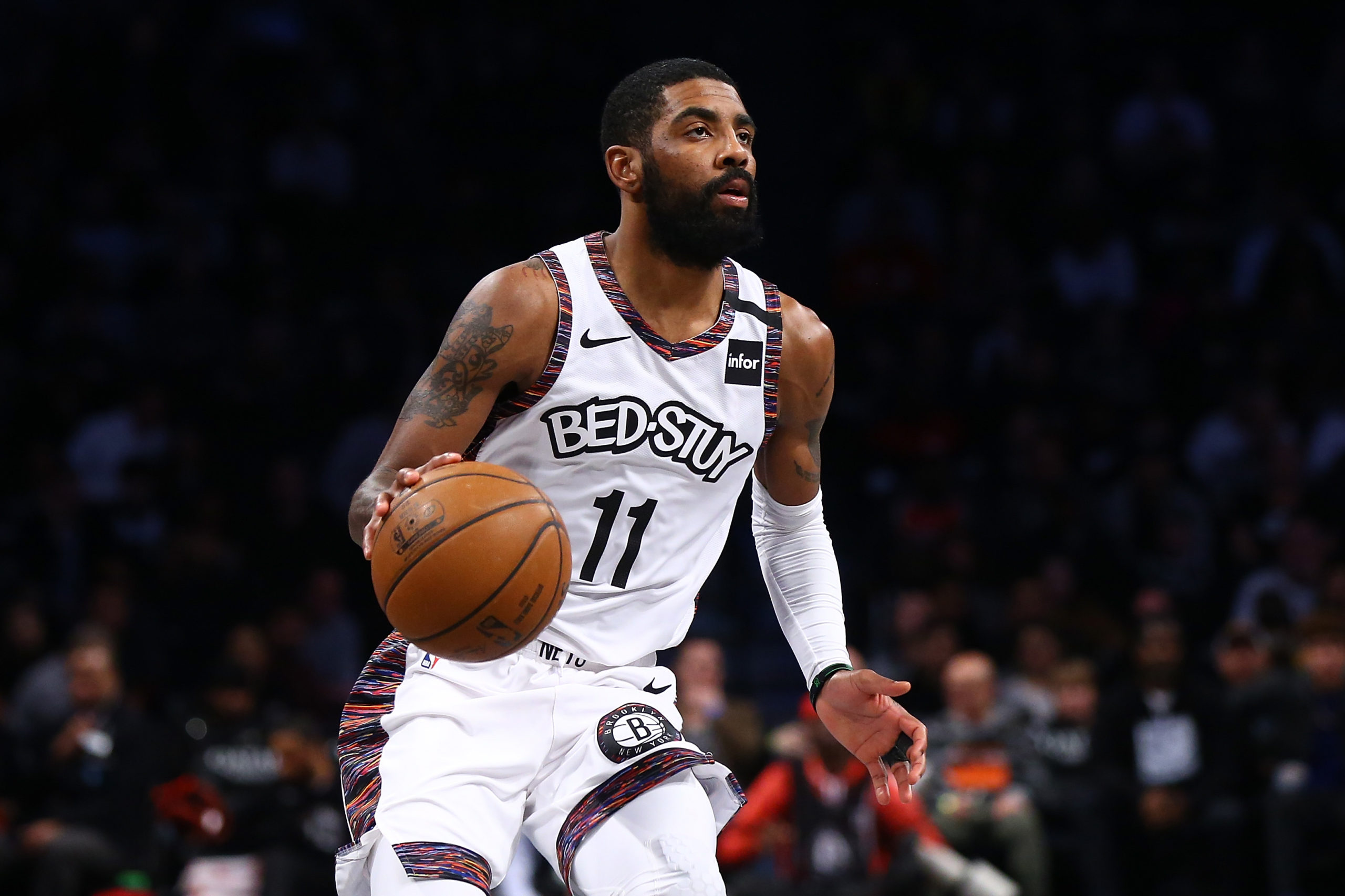 GRADE: BB
Dallas Mavericks +2500 (William Hill): Beyond Kristaps Porzingis' torn meniscus and a history of knee injuries, which is longer than his wingspan, the Mavericks need more guys. They need tougher defenders, better pick-and-roll options for Luka Doncic and better team rebounding.
Dallas is a good team and going all-in on Doncic is a good idea, but its odds will be long. Wait to see how the Mavericks' off-season goes.
GRADE: B
---
Check out our free NBA odds page, which automatically surfaces the best line for every game. Subscribe to our new NBA Insiders tool at FantasyLabs to beat the market with our cutting edge player projections, injury news and betting thresholds.
---
STAY AWAY
Miami Heat +1500 (FanDuel): Their run was impressive, exciting and a little bit flukey. Goran Dragic rolled back the clock seven years before hurting his foot. Jimmy Butler's Game 5 was for the ages.
However, Butler couldn't go top-level every night, which is what your team needs most nights to get out of the playoffs. The Boston Celtics lost that series as much as the Heat won it. The Milwaukee Bucks matchup favored Miami and the Heat shot red-hot on top of it.
Miami rode the momentum of that shooting in the bubble to the Finals, but its odds of getting there and beating the West representative are slim. Don't get suckered into the "they'll be back" narrative.
GRADE: CC
Denver Nuggets +2000 (WilliamHill): Another candidate for "don't think next year will go like this year." The Nuggets were the most mentally tough team in the bubble. They were also the most impressive, in terms of showing they were better than expected.
However, the Lakers remain in their way, with no plausible matchup counter available. The Clippers were up 3-1 on them and the Warriors are back. Throw in their limited cap space to improve and how much these odds hinge on Michael Porter Jr.'s delicate health, and it's a no-go.
You can bet them long odds much later. Recency bias is as fierce with the Nuggets as with the Heat here, for two teams that did not, in fact, win the title. You're buying relatively high on both, honestly, even with Denver's implied 4.76% probability.
GRADE: C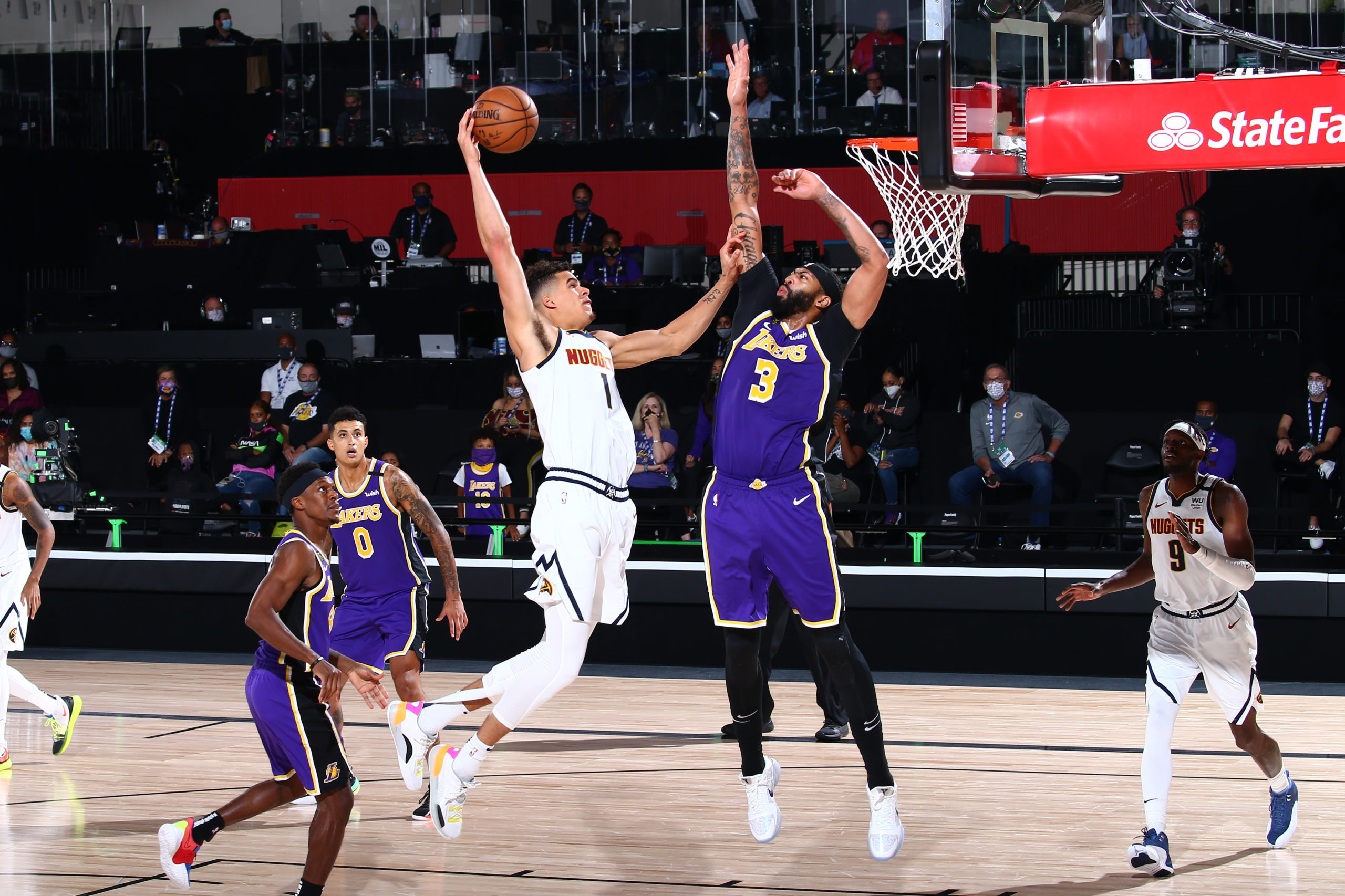 Philadelphia 76ers +3000 (DraftKings): Look, there's value against the implied value. Doc Rivers is a good fit. But you're going to have to show me:
A. Joel Embiid is actually committed to becoming the player everyone talks about him as;
B. Rivers can figure out how to make Ben Simmons and Embiid make more sense on the floor together;
C. The roster can be reshaped in such a way that they have perimeter balance and scoring threat.
Until I see those things, I'm out, particularly on the first count. Embiid is too important in this equation to take on faith. He's got to actually show he's the man.
GRADE: D
How would you rate this article?