BlackJack's NBA All-Star Weekend Betting Extravaganza: Picks for Dunk Contest, Game, More
Credit:
USA Today Sports. Pictured: LeBron James, Giannis Antetokounmpo
BlackJack Fletcher makes his picks for NBA All-Star Weekend events, from the dunk contest to Team LeBron vs. Team Giannis and more.
The NBA might do the best job of putting on an entertaining and engaging All-Star Weekend. So if we'll be watching, we should be gambling (and winning).
Let's get it.
Skills Challenge
The skills challenge features a deep field of guards and big men alike. It can be a bit tricky to predict since big men like Karl-Anthony Towns and Kristaps Porzingis have won in years past.
Still, the event is geared toward guards.
You have to have a great handle, quick feet, excellent passing and the ability to do it all quickly. For me, this sets up for one man, and that man is Luka Doncic.
Doncic is at +400 and has all the requisite skills to win. And as a rookie from Spain, he could have additional incentive to prove himself and take it a little more seriously.
THE PICK: Luka Doncic +400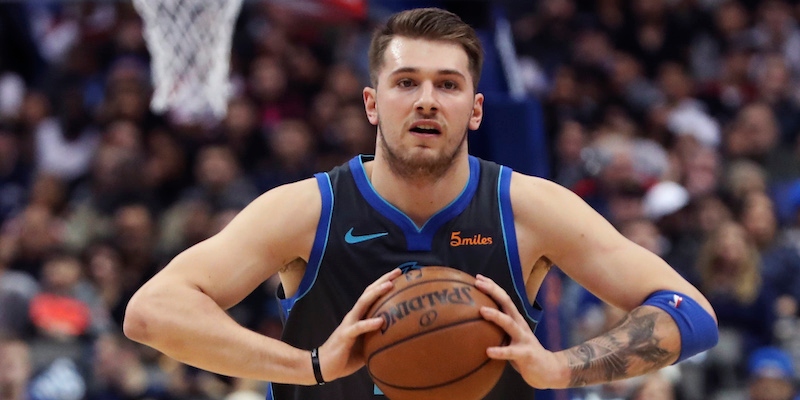 Dunk Contest
This year's dunk contest features only four competitors, though each of them have their own impressive dunk highlight reels.
The Knicks' Dennis Smith Jr. is the favorite, but I'm going to take the Hawks' John Collins. Smith struggled to complete dunks in last season's contest. Collins can jump out of the gym, going back to his days at Wake Forest.
Big men don't win the dunk contest often, but it has happened, and Collins has the talent to make this a good value bet.
THE PICK: John Collins +250
3-Point Contest
This contest is star studded. We have reigning champion Devin Booker of the Suns, Stephen Curry of the Warriors, Dirk Nowitzki of the Mavericks, Kemba Walker of the hosting Hornets and Damian Lillard of the Trail Blazers.
I am taking none of them.
I like Seth Curry of the Blazers to bring home the hardware.
Let's be honest, this contest is the only real chance Seth will ever have to one-up his older brother Steph. And he can do it by being better than Steph at the thing he is known best for: Draining threes.
The little brother motivation is a real thing and I am banking on it being a huge factor.
THE PICK: Seth Curry +500
All-Star Game
Team LeBron is absolutely stacked. Not only does it feature the greatest player in the world, but James Harden, Kevin Durant, Kawhi Leonard, Anthony Davis, Kyrie Irving and Klay Thompson.
This team should not have any trouble scoring inside or outside. Also LeBron could have some additional motivation to put on a performance in front of Michael Jordan on the floor of his team.
I'll lay the 3.5 with Team LeBron.
THE PICK: Team LeBron -3.5