NBA Saturday Betting Picks & Angles (Nov. 2): How to Bet Wolves and Sixers with Towns and Embiid Suspended
Credit:
Bill Streicher-USA TODAY Sports. Pictured: Joel Embiid
There's a book my kids love called "Pumpkin Soup." And in it, there's a cat, and a squirrel and a duck. In every book, they wind up in a fight. The narration always goes "then there was trouble, a horrible squabble, a row, a racket, a rumpus in the old white cabin."
Well, we had that the other night, only instead of a Cat and a Duck and a Squirrel, we had a KAT and a JoJo. And there was indeed a horrible squabble in the old Wells Fargo Center.
So Towns and Embiid will each miss two games, not only for their rumpus but for their social media hijinx afterward.
Without those guys … how do we bet their teams?
Back in August when we looked at the changes to starting lineups and injury information for the league, we noted that there really isn't an edge in injuries or absences known about ahead of time: It's all baked into the line:
Of a sample of 42 NBA "star" level players, there was no meaningful difference between the against-the-spread performance of teams with stars (49.1% ATS) and without (51.3% ATS). There's just no signal at all when you're looking at the closing line, indicating the betting market is extremely efficient at assessing the impact of star players.
However, there was a tiny signal in the noise I picked up on. Most of the star players fell into one of two categories: their teams sunk to the bottom of the ocean without them, or their teams outperformed expectations because of the expectation their teams would fall apart without them. So which is it with these two?
---
Odds Saturday afternoon. Check out PointsBet, where Action Network users can access an exclusive promotion to get a 200% deposit match (deposit $50, bet with $150).
---
THE ANGLE: KIT KAT BARRED
8 p.m. ET
Towns has only missed five regular-season games in his career, which is impressive on its own, so we don't really have enough sample to evaluate the Wolves without him. They did go 4-1 without him, ATS, via Killer Sports.
Again, tiny sample, but here's a small thing I picked up on: the Wolves, even with a worse team than this one, went 2-0 as a favorite in those games. Both of those games were vs. the Knicks. Gotta stress how small this sample is. But it provides us with a starting theory to at least test: what if the Wolves without Towns are still able to beat the worst teams in the league?
Which brings us to the Wizards, who has not been one of the worst teams in the league despite expectations. The Wizards are No. 2 in offensive rating this season (in part thanks to that bonkers game vs. the Rockets which came very close to creating a rift in the space-time continuum with all the scoring). They're also 26th in defense, again, thanks to the Rockets putting up one-hundred-and-fifty-nine-points on them.
Coaches I talked to this summer described a letdown effect when you're playing a team with a key player out. Knowing about it ahead of time vs. right before a matchup is better, in terms of preparing players, but there's still a sense of letdown when you know the best player on the other team is out.
Towns has been magnificent this season, he's an early MVP-level guy. The offense without Towns is 21.3 points worse (that's an astounding number) and they are scoring 90 points per 100 possessions without him, which is dreadful.
But we need to look at who the Wolves have played. They have the fourth-toughest schedule so far this season, and hung 120+ on two awful defenses (Brooklyn and Charlotte).
The Wizards are favored today (-2.5). This for a team widely expected to be one of the worst in the league. They've been better than expected, no doubt, but it is likely fool's gold. Without Towns, the Wolves will play smaller and faster. That hurts vs. a competent defense … which the Wizards are not.
We know the Wolves have competent defenders beyond Towns: Robert Covington, Josh Okogie, Treveon Graham. Jeff Teague and Andrew Wiggins have even given effort.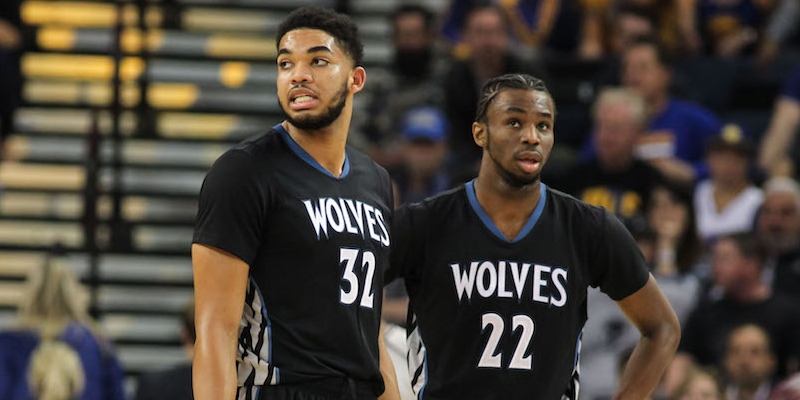 Noah Vonleh starting means that if the Wizards get to the second-level they're going to have layups all day; that's a real drawback. The Wolves will be worse defensively today but likely will be better than Washington on that end.
The question is whether they can score.
If the Wolves were favored, I'd be out on it completely. But if oddsmakers put Towns' value to the spread at around 2.5 points, which is a pretty strong number, that means this is pick'em in Washington with Towns, and Wolves are only a short favorite at home.
Does that sound right?
At plus money, the value is on Minnesota.
THE PLAY: Wolves ML (+120) [In New Jersey? Bet now at PointsBet]
---
THE ANGLE: NO NO, JOJO
10 p.m. ET
We have a much better sample set with Embiid.
Embiid has missed 38 games since the start of the 2017-18 season. (I prefer using that set since it's when the Sixers actually started competing for a playoff spot and Embiid attempted to play a full season with scheduled rest.)
In those games, the Sixers are 20-18 staight-up (53%), 15-21-2 against the spread (41.7%) and the over is 20-16-2 (55.6%).
As dogs, those numbers go to 3-11 SU (21.4%), 4-9-1 ATS (30.8%) and the over is 5-7-2.
The Sixers are 1.5-point dogs in Portland Saturday night, down from +3.
The numbers obviously say that Portland (-1.5) is the play here, and that number's low enough to intrigue me, but I'm pumping the brakes.
This is the best Sixers team Embiid has been on. They brought in Al Horford to both augment and fill in for Embiid. Josh Richardson helps bolster the scoring. The Sixers without Embiid on the floor are still a +5 in net rating, a change from previous seasons.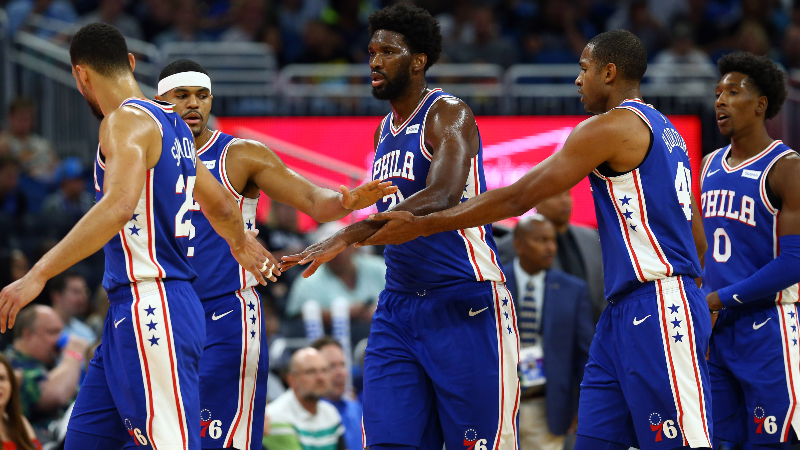 Portland is the type of team that ducks and dodges bullets, though, and at home, I'd still lean towards Portland but probably won't play it.
The Sixers have played at a faster pace with Embiid on the floor this season, which makes no sense. The trend was opposite in the two previous seasons.
The total jumped from 217.5 to 223.5 overnight. It's got less value now, but I'm still expecting a looser defensive game with faster pace without Embiid, enough to get in on the over 223.5.
THE PLAY: Over 223.5 [In New Jersey? Bet now at PointsBet]
How would you rate this article?