NBA Christmas Unders: Oddsmakers Weigh In On Holiday's Hottest Betting Trend
Credit:
Kyle Terada-USA TODAY Sports.
Betting on NBA unders on Christmas day has become a gambling tradition as of late, as they've hit at over a 60% rate since 2005.
We contacted Mike Young from CG Technology in Las Vegas to get his opinion on the trend.
NBA Christmas unders. You know what I'm talking about.
This is one of a couple viral betting trends to hit social media this decade. If you've been betting on these, you've probably made a nice chunk of change too.
Since 2005, the under has gone 35-20-1 on Christmas Day, covering by nearly seven points on average, according to our Bet Labs data.
The earlier the game is played, the better. The first three games of the day — starting between noon and 5:30 p.m. ET — have gone 26-9.
Surely sportsbooks know about this by now, right? Well, to find out, I contacted Mike Young, Sports Wagering and Integrity Analyst for CG Technology.
"We are certainly aware of this trend, and while it's tough to apply such a large, overarching trend to specific matchups, it has to be kept in mind when making these lines. However, I feel there are bigger factors at play than the fact that it happens to fall on a major holiday," Young said.
What are some of the factors, pray tell?
"You're onto something with the earlier time slots, as those games trend under, whether played on Christmas or on a random Sunday later in the season. Early afternoon tips disrupt the usual schedules and routines for players, generally resulting in lower scoring games," Young added.
Right he is! NBA games that have started between noon and 5 p.m ET have gone under at a 53.5% rate since 2005. It's not quite the 74.3% rate we've seen on Christmas, but then again, the sample size is practically 950 games compared to just 35.
"Another thing is the competitive nature of these matchups. Not only are they on national TV and isolated broadcasts, they tend to be high-intensity games between playoff teams — except those involving the Knicks. The other games, Thunder-Rockets, Lakers-Warriors, Blazers-Jazz, and, especially, 76ers-Celtics, will be more like playoff games. Expect a slower pace, more attention to detail on defense, and, as a result, lower totals," Young said.
So when these lines are released and you think you're outsmarting the books by grabbing the lines as early as possible, remember that the sportsbooks know exactly what you're doing.
They know when you are sleeping. They know when you're awake. They know your address, banking info, date of birth and possibly social security number, too …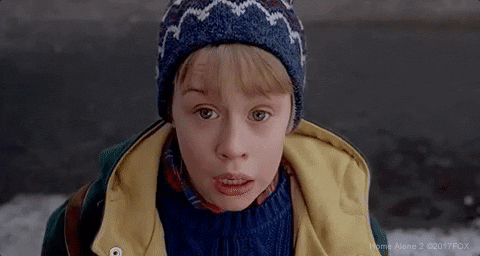 How would you rate this article?