'Ball Is Life' … Until It Isn't: Our New NBA Reality in the Age of Coronavirus
Credit:
Joe Murphy/NBAE via Getty Images.
I've been tasked with writing on the NBA suspending the 2019-20 regular season. To say this is one of the most difficult assignments of my career would be an egregious understatement, and it honestly has nothing to do with basketball. I, like many of you, have often joked that "ball is life" — hell, I've even taken it a step further and said "ball is wife." Sad, because it's true. But all of that sure seems irrelevant at a time like this.
Just a few days ago, a video went viral of Utah Jazz star Rudy Gobert touching multiple media center microphones to almost, as it seemed on the surface, emasculate the Coronavirus. He was likely sarcastic with his intentions, but it sure seemed like he was daring it to infect him.
As we all know by now, it did just that, leaving the NBA no choice but to suspend the season.
Now that the league is on hiatus, where do we, as NBA fans, go from here?
I'm still not ready to answer that question, because even after the sheer mortality of this pandemic — which should be everyone's priority — we need to address how the absence of the season is going to affect people's lives who aren't infected.
For example: arena workers who are paid by the event. Without the NBA playing games, many of these individuals will now see their paychecks deplete in value. Upon the news of the season getting suspended, Dallas Mavericks owner Mark Cuban addressed this during ESPN's live game telecast and postgame press conference, pledging he'll work to get a "program" going for these individuals so that they are compensated for lost wages.
"I reached out … to find out what it would cost to financially support people who aren't going to be able to come to work."

–Mark Cuban on his plan for Mavericks employees during the NBA suspension pic.twitter.com/McOl1vHUqO

— ESPN (@espn) March 12, 2020
It doesn't stop there. Team personnel from public relations, to team operations, to marketing, to social media, to ticket sales may not only may have been exposed to the virus, but could also be without jobs depending on the league's timetable for returning.
There are thousands of team scouts out in various parts of the world doing their work in anticipation of the upcoming draft. There are league employees — hundreds if not thousands of them — managing NBA Cares, NBA Africa, NBA Japan, NBA China, NBA Australia, NBA France, NBA Italy, and many other initiatives or global campaigns.
This is why the league is going to take its time before making any sort of decision to return to basketball. If the Association were to continue to play games without fans — what happens if more players contract the virus during a game? What happens if "essential arena personnel" that the league planned on limiting the event attendance to contracts it?
These aren't only employees whose safety needs to be secured; they are real people with lives and families outside of work, just like everybody else.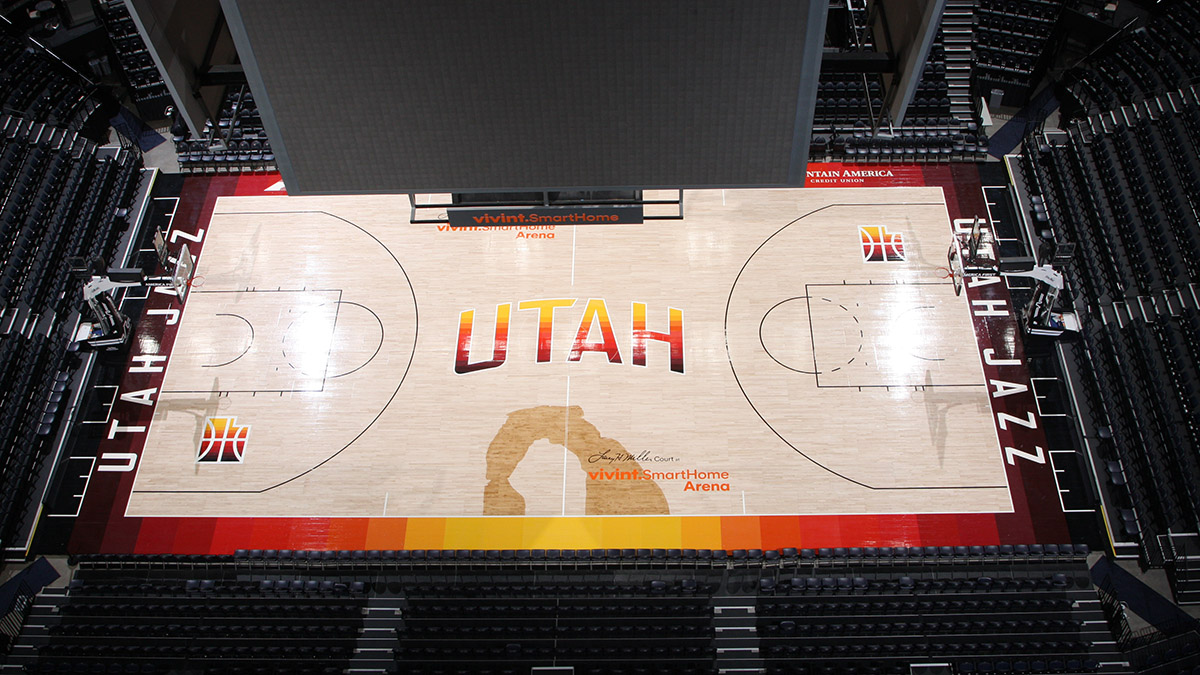 As I write this, the Utah Jazz players are currently being quarantined inside Chesapeake Energy Arena in Oklahoma City and are being tested, individually, for the virus. The Cleveland Cavaliers, New York Knicks, Detroit Pistons, Boston Celtics, and Toronto Raptors — all teams that have played against the Jazz in the last 10 days — have been ordered to self-quarantine.
It's even bigger than that: The New York Knicks, for example, play at Madison Square Garden which is built on top of Pennsylvania Station — one of the busiest train/bus terminals in the entire world. What if Rudy Gobert sneezed walking into the arena, transmitted it to an innocent bystander, and that person took public transportation home following his or her shift?
See what I'm getting at here?
This hiatus, simply, had to be done — and I commend the NBA for making such a swift decision. It seems obvious, and many will say "the league should have done it before it escalated this far," but I promise you it's not that easy.
The NBA business — which the late, great David Stern once described as "everyone knows that if you can keep on making money, everyone's happy" — is notorious for prioritizing the protection of its financial interests.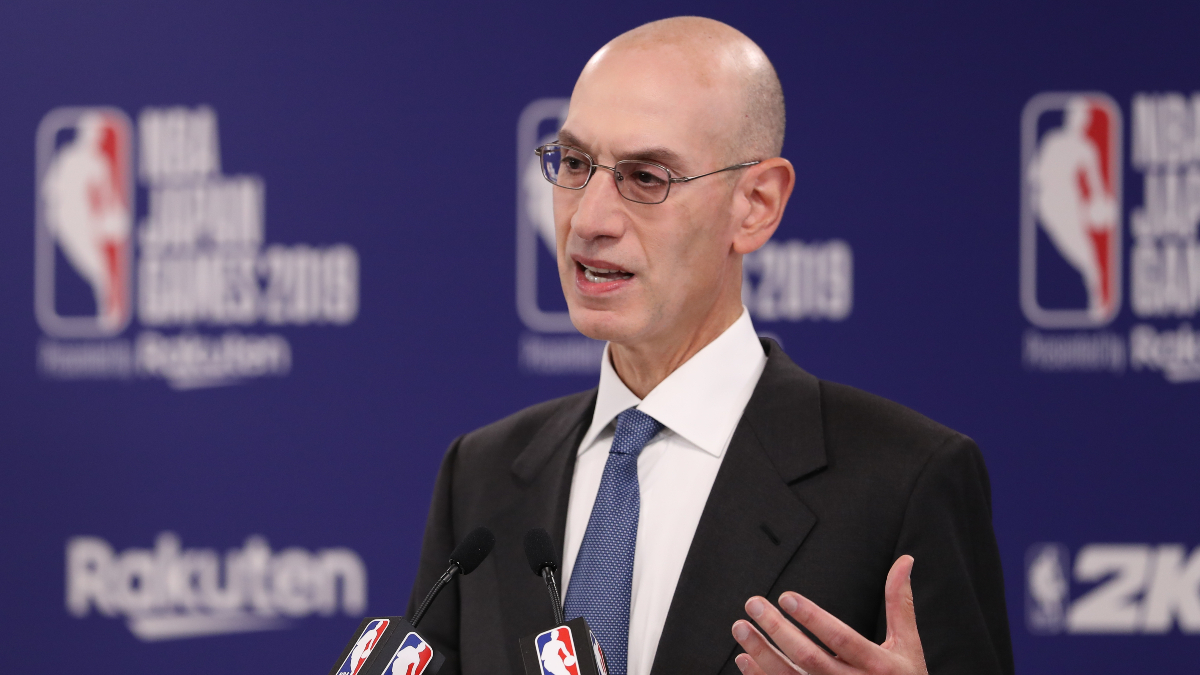 After what transpired this past summer with China and the country's media suspending broadcasting of games, the league's BRI (basketball related income) was already due to plummet. Now, with no games being played whatsoever, it will likely reach unforeseen lows.
This matters because each team's salary cap is directly correlated with that BRI figure, so in layman's terms: the salary cap will likely decrease before the 2020 free agency summer begins. Dramatically, possibly. This affects who teams can sign, the cap hold these giant contracts signed this past summer now occupy, and future contracts to players.
That feels like an eternity away. Hell, this day alone has felt like a year.
The NBA will probably come back at some point, and when it does — it may be business as usual. However, as for this season: Who wins MVP? When are the playoffs going to be? Are they going to shorten the regular season? Will they just push the season back and play it out as scheduled? If you're looking for answers to these questions: I don't have them for you. I am not a doctor, I am not a lawyer, and I am not an NBA employee. I would be doing you a disservice by trying to suggest any formidable course of action.
All I know is simply "pushing the season back" is a logistical impossibility. Arenas are booked more than a year in advance with events in addition to basketball. Hockey, concerts, rodeos, award shows, Cirque du Soleil, just to name a few.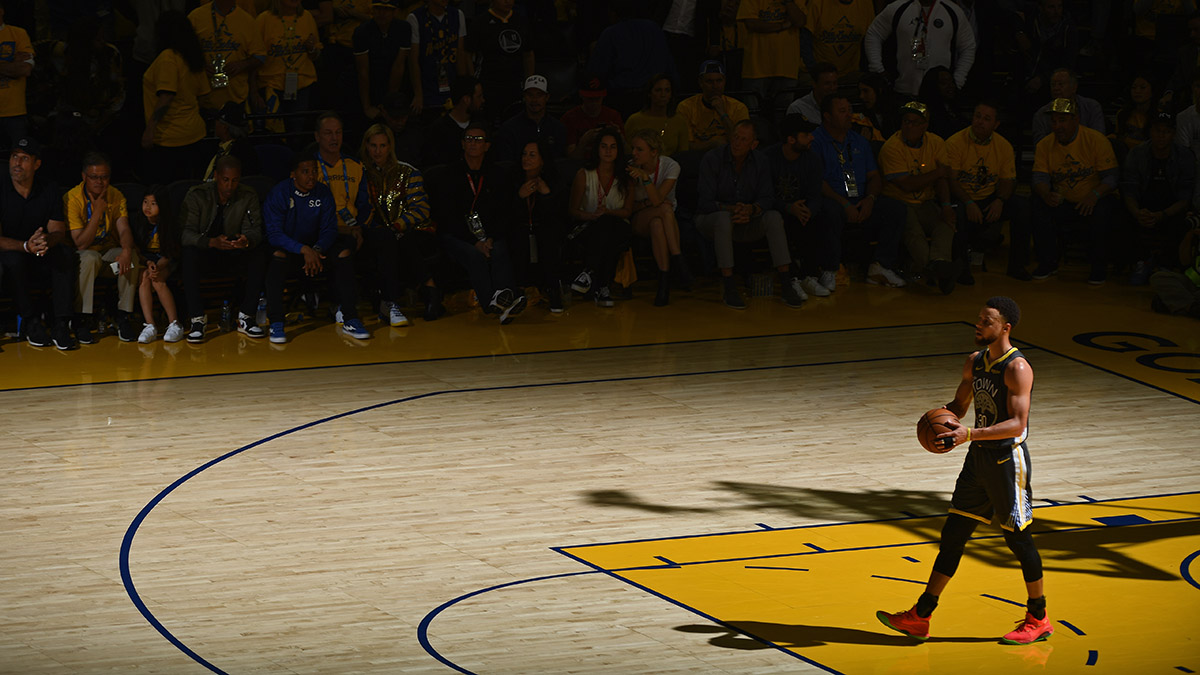 You can't just say "let's play the Finals in August." Where exactly are we playing them: Venice Beach? ABC and Turner sell linear broadcast advertising at their up-fronts and new-fronts years before the games are ever played. These deals would likely need to be re-negotiated, which has been done successfully before, but never under these circumstances which threaten the lives of so many people. Don't forget about the NBA Draft in June … what are all the kids waiting to declare their intentions supposed to do?
These are all issues the league has to figure before another game is played, and yet, dissecting them just seems so irrelevant at the moment.
I'm going to miss the NBA, I'm going to miss being annoyed at MJ vs. LeBron debates. I'm going to miss laughing at the New York Knicks and their lottery scratch-offs as they kick you out of the arena for dissent. But most importantly, I'm going to miss the security of these things mattering to me, because as of right now, they just don't.
How would you rate this article?