NBA Trade Deadline: Analyzing EV for Mavericks, Celtics, More Thursday Deals
Credit:
Rocky Widner/NBAE via Getty Images. Pictured: Kristaps Porzingis #6 of the Dallas Mavericks.
Every NBA trade deadline we've got winners and losers, which is often determined by the splashiness of the move.
But we're graded winners in loser based on which teams gained or lost expected value in the futures markets.
Let's take a look at four specific teams below.
Dallas Mavericks: Lost EV 📉
Everything seemed swell in Dallas. The team was in fifth place in the West, had gone 22-7 since Dec. 1, and Kristaps Porzingis had looked way closer to the All-Star they thought they traded for than in any season prior. But Porzingis had also played in 34 of a possible 55 games this season, and since his sophomore season, had never played more than 77% of games in a season.
His contract was long, his injury history frightening, and his relationship with Luka Doncic was splattered with drama. The two had not had a flare-up for over a year that was publicly reported, but there was no real reason to think the pair had grown tighter, either.
So on Thursday, the Mavericks opened up their flexibility and pivoted.
The consensus around the league is that the Mavericks turned one bad contract into two smaller ones by trading for Spencer Dinwiddie and Davis Bertans.
Dinwiddie was absolutely going to be traded from Washington; the locker room was unbelievably over him based on multiple sources and reports. Bertans, a tough personality as well, plays zero defense and is shockingly shooting 31.9% from 3-point range this season after being one of the best in the league for multiple seasons. Bertans has $33 million left on his deal after this season, Dinwiddie has $18 with another $18 partially guaranteed for $10 million.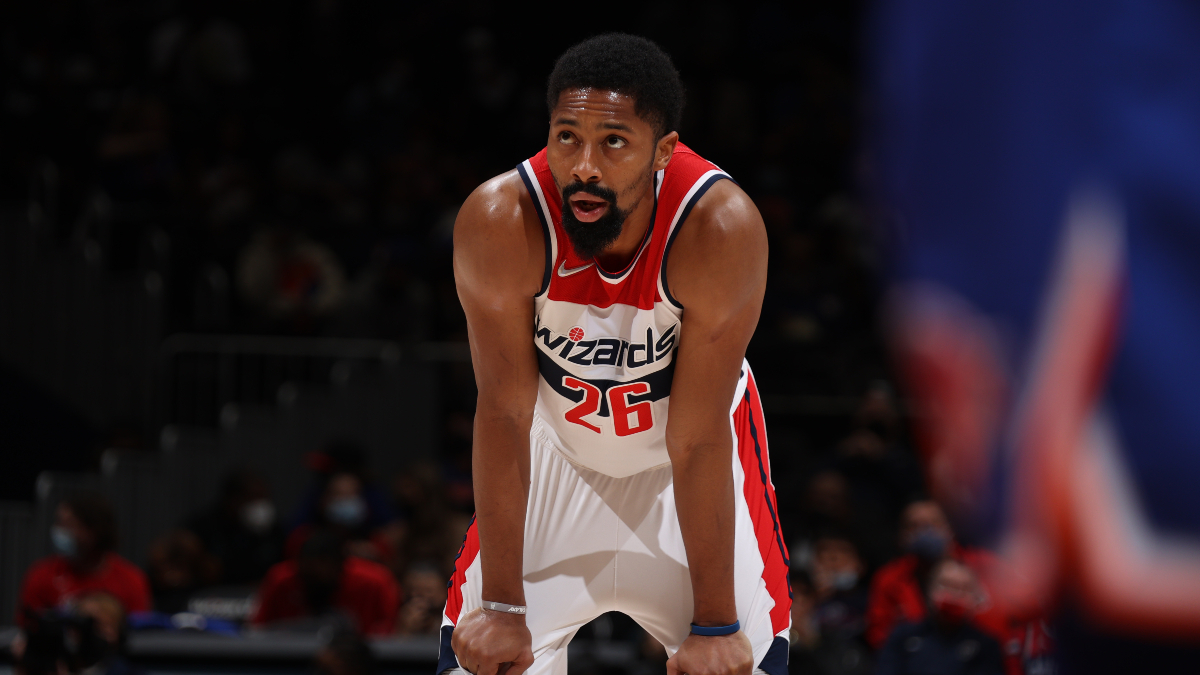 The Mavericks did not move Jalen Brunson, despite his upcoming expensive payday as an unrestricted free agent, and signed Dorian Finney-Smith to a four-year, $52 million extension.
All this and the Mavericks did not add an additional big man; in fact they had to wave Moses Brown. Their big-man rotation is Maxi Kleber, Dwight Powell (who they aggressively shopped), Marquise Chriss, and Boban Marjanovic. That's a little concerning.
The Mavericks now have to find touches and time for Brunson and Dinwiddie next to Doncic, and that's if they don't sign Goran Dragic in the buyout market. (Sources are conflicted on the odds of that happening despite Dragic long preferring to reunite with Doncic.)
If the Mavericks thought Porzingis was not the second star they needed to pair with Doncic, then trading Porzingis at what is likely his peak value is a wise move.
Doing so while committing $52 million to Finney-Smith, having to manage Dinwiddie's contract and likely re-upping Brunson, with a big-man rotation of Kleber, Powell (who they aggressively shopped at the deadline), and Chriss when you have a generational star is when it gets questionable.
Dallas is not a better team, on paper, than they were before the deadline. Maybe Dinwiddie plays great in a different situation. Maybe they don't miss a beat with Porzingis. But the paths to upgrade for Dallas down the line aren't better and the current roster isn't better.
---
Boston Celtics: Won EV 📈
Boston's move for Derrick White was an interesting compromise between their stated goals. They moved Dennis Schroder for Daniel Theis, giving them a better backup big man than Enes Freedom, and moved Josh Richardson for White from the Spurs.
In doing so, they hit multiple birds with two stones. They got under the luxury tax (by also dealing PJ Dozier and Bol Bol to Orlando), they added big man depth and they added a point guard.
The Celtics have been one of the worst clutch-time teams in the league this season, going 10-17 in games inside five points in the final five minutes. White's clutch numbers aren't much better, but he gives them a point guard to settle things down.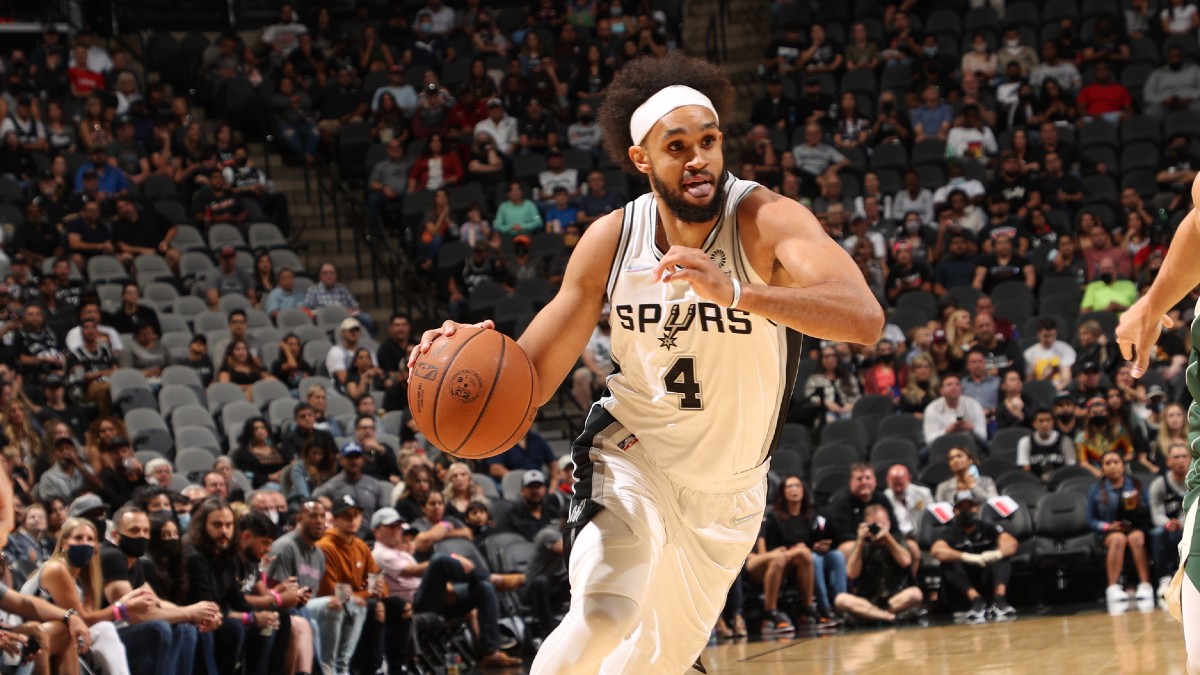 The offense may still be an issue. White is shooting 31% from behind the arc this season against a career mark of just 34%. He and Smart are not exactly Splash Brothers. But the Celtics' formula is clear and sound: Great defense and Jayson Tatum and Jaylen Brown as the top scoring threats. Their ability to switch in a postseason series along with their length and size will make them a tough out.
The Celtics aren't a threat to win the division or conference, but they are a team we can look to the playoffs on and find spots for them to exceed expectations in series where they will inevitably be underdogs.
Milwaukee Bucks: Neutral EV 🤷‍♂️
Milwaukee's deadline decisions were curious.
They gave up Donte DiVincenzo, who has shot horribly since coming back from injury (33% from the field, 28% from deep), Rodney Hood, and Semi Ojeleye for Serge Ibaka.
Ibaka has played in just 35 games this season after playing in just 45 last season for the Clippers and was not available in the playoffs. His durability and availability are of serious question.
In a vacuum, this isn't a bad move. But if you look at the roster that won the title last year, the Bucks are now missing PJ Tucker, Donte DiVincenzo, and Bryn Forbes from the team that made the run last year. DiVincenzo only played three games in that run, but they got unexpected contributions to make up for it. Plus, Brook Lopez is still out with a back injury.
The Bucks added Grayson Allen, and Jordan Nwora has given good minutes, but overall, the Bucks aren't as deep as they were last season.
There's talk that Dragic could be a buyout candidate for the Bucks, as could Robin Lopez. Those would be meaningful additions. But I'm not sure the Bucks really got better.
I'm not willing to downgrade them because, at full strength, they are still terrifying, but the margin for error is vanishing rapidly.
Phoenix Suns: Won EV 📈
Phoenix didn't need to do much, but they got better while the rest of the top of the West stayed mostly the same. Phoenix moved Jalen Smith and a second-rounder for Torrey Craig and added Aaron Holiday.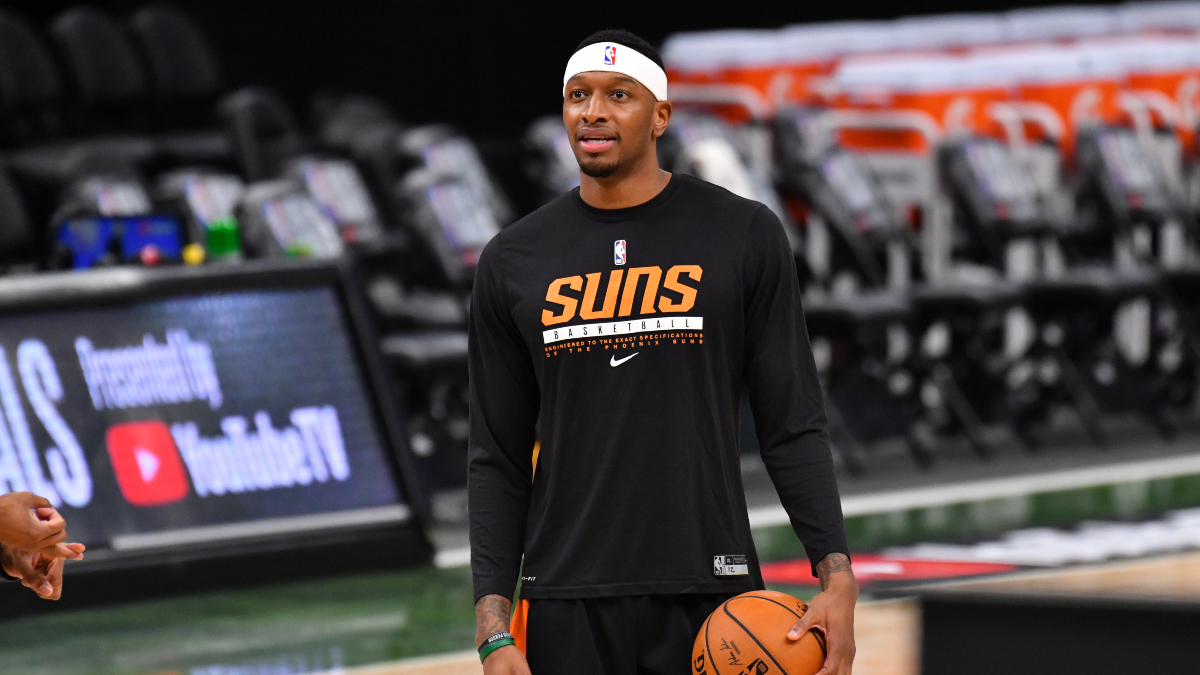 Holiday gives them an emergency backup point guard for Cameron Payne who's been injured and had an uneven season; Holiday hasn't had a real opportunity and his advanced metrics for his career are promising. Craig returns to the team he won the West with last season and gives Phoenix yet another athletic wing who can defend.
That the Suns decided they could get better and were willing to commit assets to do so is a credit to them. With the league's best record, it would have been easy to rest on laurels. Instead, the Suns got better without giving up anything of substance.
How would you rate this article?