NBA Trade Rumors: Jerami Grant's Complicated Situation, Dennis Schroder Update, More Deadline Intel
Credit:
Brian Sevald/NBAE via Getty Images. Pictured: Jerami Grant #9 of the Detroit Pistons.
The NBA trade chatter is increasing as we get closer to Thursday. Sunday, I wrote about the ongoing James Harden drama in Brooklyn and analyzed how the Pacers-Cavaliers trade involving Caris LeVert boosts the value on their division odds.
Here is latest from around the league on Monday with the NBA trade deadline four days away.
Jerami Grant's Complicated Situation
Detroit Pistons forward Jerami Grant leads this pack. The Pistons are obviously building toward the future, and clearing Grant would free up money, minutes, and usage for their rebuild.
There are substantial questions from executives about Grant. Grant chose the Pistons over the Nuggets, with equal money on the table, not only because he sees himself as a No. 1 option, but because he wanted to play for a Black coach in Dwane Casey and a Black general manager in Troy Weaver — the two have long established ties.
Grant will be a professional regardless of what happens between now and Thursday, but he's a player who wants to set the parameters on his role and career. There's absolutely nothing wrong with that, but very few teams are in a position to make him a No. 1 or No. 2 option, and even fewer will be able to provide him with the black empowerment environment Detroit has.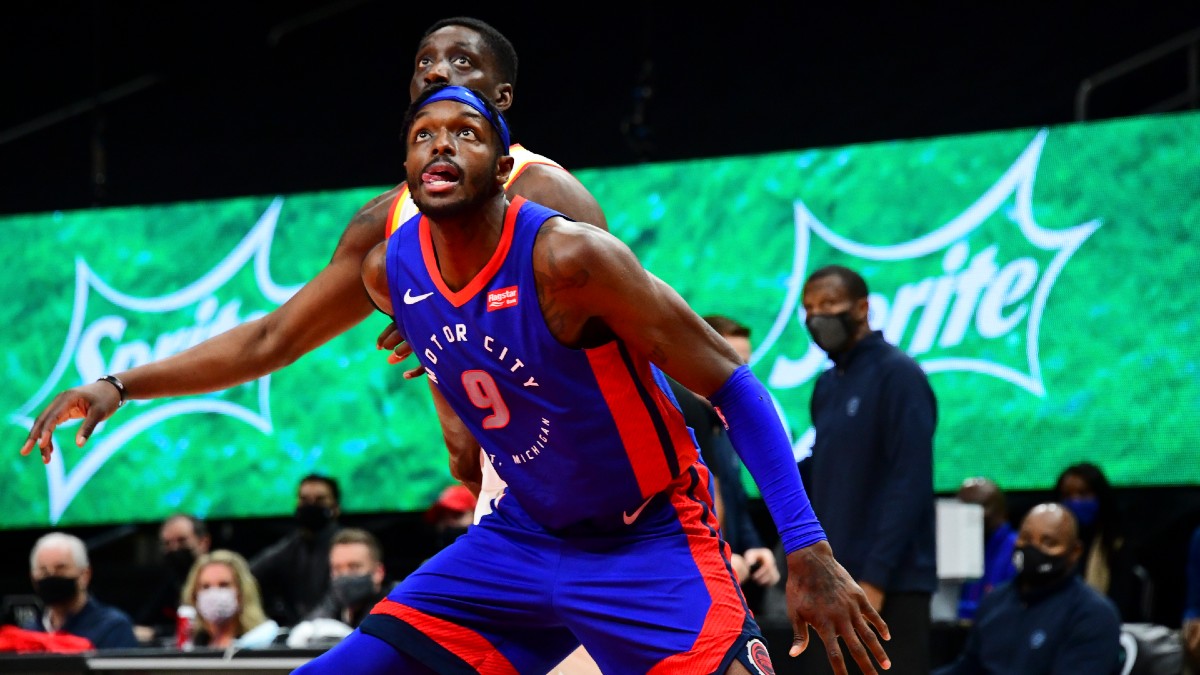 (The lack of such situations is something the league needs to address the same way the NFL is facing questions about its hiring practices.)
Grant's view of himself on-court is out of whack with what he can bring contenders who might be interested in trading for him. Grant averages the 25th-most isolations per game this season, despite being in the 33rd percentile in scoring in them. He's also shooting just 29% as the ball-handler in pick and roll situations per Synergy Sports.
Effectively, Grant is still best used and most helpful in the role he was in with Denver as a spot-up weapon who could drive and attack on kick-out possessions as well as shoot, run in transition, and defend 1-4. Grant, however, sees himself as an emerging All-Star offensive centerpiece and the list of suitors is substantial.
The Bulls have been mentioned as a target, but they are unwilling to include Patrick Williams (who may return this season as Billy Donovan suggested Sunday). Bulls President of Basketball Operations Arturas Karnisovas was part of the front office in Denver that traded for Grant and knows what he brings.
There are conflicting reports (and thoughts in league circles) about whether Chicago would consider further depleting its assets for Grant. The Bulls are likely looking for an opportunity to "sneak" in an offer if the Pistons decide to move him without a better option. That's unlikely to be the case.
Both the Utah Jazz and Dallas Mavericks have explored a deal for Grant in recent weeks, sources said, but both face an uphill climb to generate the assets needed to generate Detroit's interest.
This will be a recurring theme here; the list of buyers and the list of teams with attractive assets are entirely two different circles with no overlap on a Venn diagram right now.
Utah, too, would struggle to create the kind of role that Grant sees for himself, but he would fit easily back into the role he played with Denver with the Jazz. Same goes for Dallas who has Luka Doncic, Kristaps Porzingis, and upcoming restricted free agent Jalen Brunson who need touches.
HoopsHype reported recently that the Wizards had interest in Grant as well.
James Edwards III of the Athletic suggested recently that there's a good chance the Pistons decide not to move Grant entirely. The market will undoubtedly open this summer when teams re-evaluate and have both more financial flexibility and future assets to deal.
Grant's market is one that is likely volatile; the odds are as good that Detroit will signal they're taking him off the table early this week as they are to find a surprise team to deal. But whether it's this week or this summer, the odds of Grant being in a different uniform before next fall remain high.
---
What Happens With Dennis Schroder?
I reported that the Celtics had two offers "on the table" for Dennis Schroder: One from the Bulls and one from the Bucks. As is often the case, league sources said Sunday evening that Milwaukee and Boston had both moved on from talks, at some point.
(The timing on these things and when they get circulated is always suspect. Those talks may have been dormant for "a while" one source said.)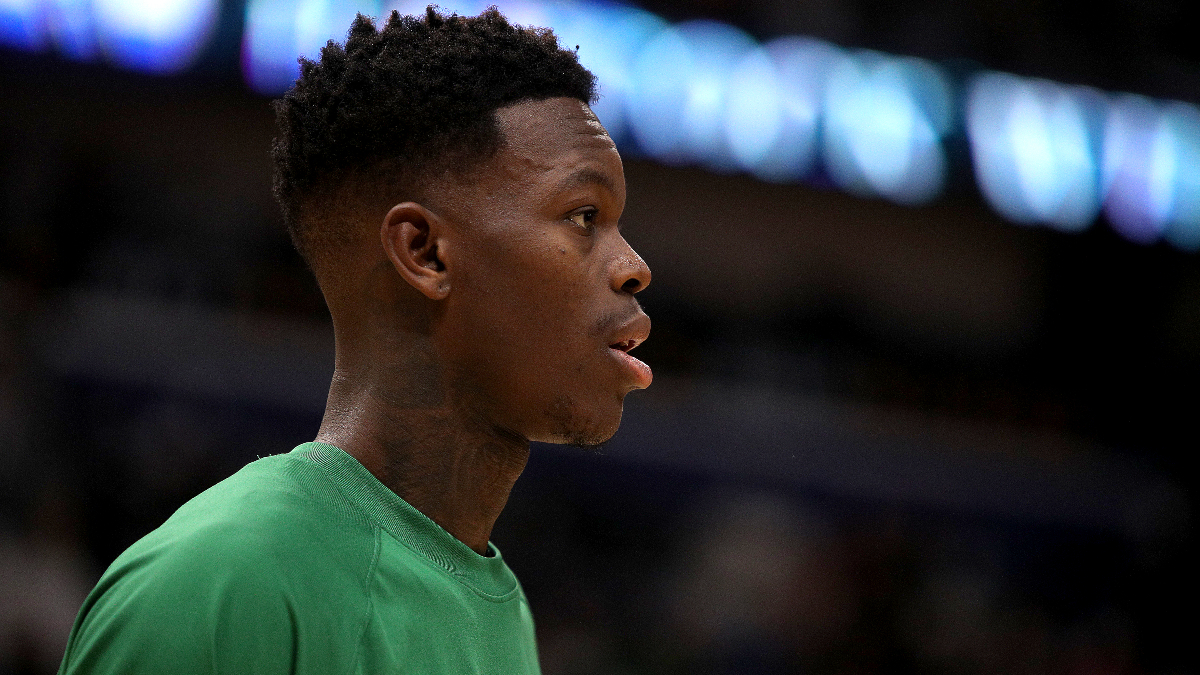 The consensus continues to be that Boston has two priorities:
Add a third star to go with Jayson Tatum and Jaylen Brown, without giving up either one, to move them into the top tier of the East.
Barring No. 1, get under the luxury tax. They have several mechanisms to do so, including ones that don't require trades. They've also explored the market for P.J. Dozier, who remains out for the season with an ACL injury in an effort to clear salary.
Between Grant and Schroder along with a few other rumors circulating, the Bulls have been as active as any teams in terms of looking for upgrades. That doesn't mean they'll wind up doing anything; the Bulls have the luxury of standing pat with a very good team with a top-four seed.
But they're one of the more interesting teams between now and the deadline.
---
Sacramento Blues
Harrison Barnes is definitely the most available Kings player right now. He brings what teams are looking for: significant money but on a short-term deal, championship experience, veteran mentality, shooting, strength and defense.
De'Aaron Fox hasn't generated nearly what the Kings expected in trade discussions. Even outside the emerging Nets-Sixers talks for the mega-blockbuster of Simmons-Harden, Philadelphia has "zero interest" in Fox, according to a source.
The Pelicans might be more open to a deal, but they continue to pursue talks for Eric Gordon and CJ McCollum, players with lower market value.
Odds and Ends
Add the Lakers to the long list of teams interested in a backup center. The Spurs, Raptors, Nuggets, Bulls, Mavericks and Pistons have all been looking for that position too. What's interesting is the Spurs have Jakob Poeltl, the Mavericks have Moses Brown along with Dwight Powell, Maxi Kleber and Marquise Chriss, the Raptors have Khem Birch and Chris Boucher, and yet those teams are still looking.
At point guard, Spencer Dinwiddie, Jevon Carter, Facu Campazzo, and Schroder are the names thought to be most available.
Two sources noted that rumors the Nets have been asking about shooting on the wing may signal concern about Joe Harris' return this season.
The rise in the projections for the salary cap next season — and the subsequent expectation for things to return to their pre-pandemic financial track — has sparked a bit of a shift from teams. Instead of the increase giving teams more maneuverability now, teams have looked at it as an opportunity to do more in free agency. This is the classic mystery box problem. Sure, you could get the veteran you need right now on an affordable deal, but free agency could be anything, even that player you can get now but for a way higher price.
How would you rate this article?
This site contains commercial content. We may be compensated for the links provided on this page. The content on this page is for informational purposes only. Action Network makes no representation or warranty as to the accuracy of the information given or the outcome of any game or event.