NBA Trade Intel: Sorting Buyers and Sellers, Fred VanVleet's Future, More Rumors
Credit:
Vaughn Ridley/NBAE via Getty Images. Pictured: Fred VanVleet #23 of the Toronto Raptors.
With the NBA trade deadline just two weeks away, there's one question on everyone's mind: Who is a buyer and who is a seller?
With so much parity in the league this season, it's tough for some teams to tell if they are completely out of the postseason race or one good stretch of basketball away from being in a spot to compete.
Here's the latest assessment of where the market is based on conversations with league sources.
Up High and Down Low
The two most valuable assets heading into this trade deadline are point guard and center. Just like it has been for basically three years.
While teams want to stock up on as many wings with long arms who can shoot as they can for the playoffs, there are more of those available then point guards and center, so the demand is higher and the supply lower.
The Suns and the Clippers are the two teams most aggressive in pursuing point guards, according to league sources.
The three big ones on the market are Fred VanVleet, Mike Conley, and Kyle Lowry. Some recent reporting out of Miami has suggested that Lowry is not available, but teams continue to call to gauge whether that remains true as the Heat struggle to generate anything resembling a functioning playoff-level offense.
Kawhi Leonard has made it clear to the Clippers front office that he would welcome a point guard addition, and it's no surprise that two of his former teammates on his championship Raptors team, Lowry and VanVleet, are on their short list of targets.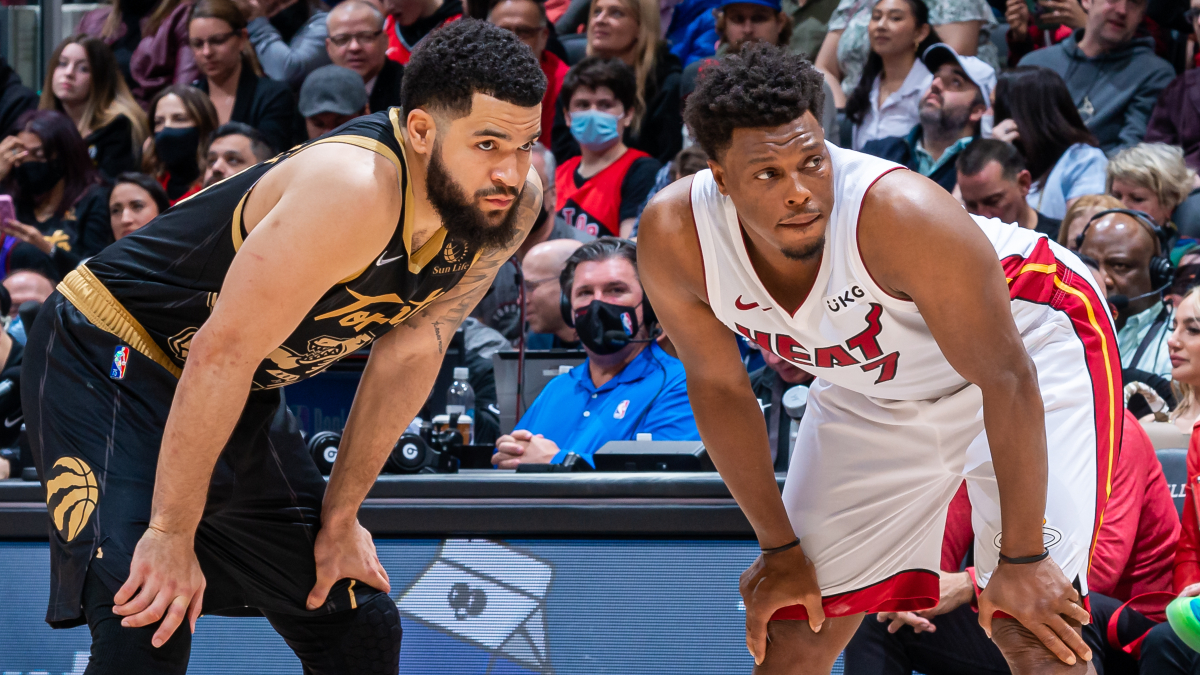 There is more optimism that VanVleet will be traded, given his relative decline this season, his differential in timeline from Scottie Barnes, and his desire for a new deal with a $22 million player option for next season he's expected to decline.
The Suns have also been linked to VanVleet, but given that there has yet to be any sign from Phoenix that they want to get ahead of Chris Paul's decline and move the 37-year-old future Hall of Famer, the Suns would be looking for a backup point guard which doesn't fit FVV's profile.
(Again, zero known interest from the Suns in trading CP3, but other executives are keeping a side eye on that situation in the event that Phoenix — with new ownership reportedly set to be in place soon — decides to focus on sustaining a core around Devin Booker.)
The Bulls and Suns have had conversations about a deal involving Coby White for Jae Crowder in recent weeks, but no real traction is thought to be present.
Conley might be the easiest point guard to move. The Jazz reportedly are seeking a first round for each of their assets, including Conley, but given Conley's age (35) and contract ($22 million this season, $14 million guaranteed next season), the Jazz won't set the kind of standards for his return as their younger assets.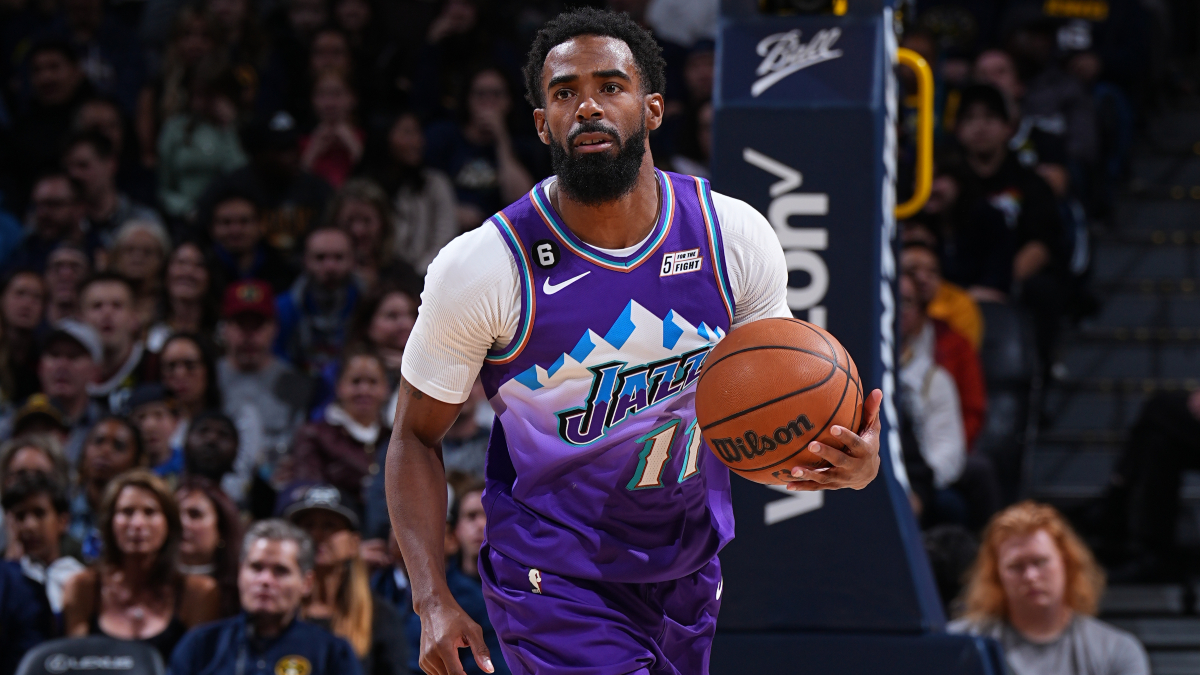 The hardest guard on the market to get? Chicago's Alex Caruso, who nearly a dozen teams have serious interest in — he's in his prime (28), cheap ($8 million) and open to various roles — but Chicago knows the market for him. Some teams have backed away, believing they won't be able to win a bidding war for Caruso.
On the center front, the Spurs have no reason to hurry with Jakob Poeltl and they'll wait to see if a team feels pressured to make a move. Few in the league believe the reported price of two firsts will hold if he gets moved.
Mason Plumlee is another center name said to be available for a first-round pick. Charlotte has transitioned in recent weeks from looking for moves to try and revive their season to looking purely for future assets.
There's a peculiar trend we've seen in recent years where a player is intensely involved in trade rumors, only to wind up being extended. It's essentially a matter of a team seeing if they can get better value long-term before locking the player into a contract that makes him less movable in the short term.
That's what we've seen this season with Minnesota Timberwolves center Naz Reid. Several teams have called about Reid as a potential solution to their backup center options, but there's now a belief that the Wolves will not trade the big man and instead look to sign him to an extension.
Buyer and Seller: Portland Trail Blazers
There is a belief around the league that the only three Blazers who are untouchable are Damian Lillard, Anfernee Simons, and Jerami Grant. The Blazers have the option to extend Grant now, but there is conflicting intel on whether Grant will accept the offer (there is a belief that Grant has already agreed to terms on an extension that will be announced formally this summer) or wait until the summer for a larger contract.
Meanwhile, Portland has been active in talks with Phoenix and Chicago among other teams. They are a possible Crowder destination.
Versatile wing Josh Hart is the most gettable, sources say, and their best trade chip outside of the untouchables to garner return. Jusuf Nurkic is thought to be available but would only be included for an upgrade at center.
The following is speculative and not based on information I've gathered, but it would make a lot of sense if talks around a Crowder-Hart deal expanded to include Deandre Ayton, with a third-team involved to make the money work.
Buyer: Phoenix Suns
The Suns effectively have tiers of options for the trade deadline and Crowder. While it's true that teams aren't beating down the door to add the forward who wants a significant extension hence his effective holdout this season, that doesn't mean there aren't interested teams.
The Bucks have already been reported here and elsewhere a as the team that was close to acquiring Crowder weeks ago before the third team in the deal, Houston, balked at their returning draft compensation.
But the Bulls and Blazers are two other teams interested in Crowder.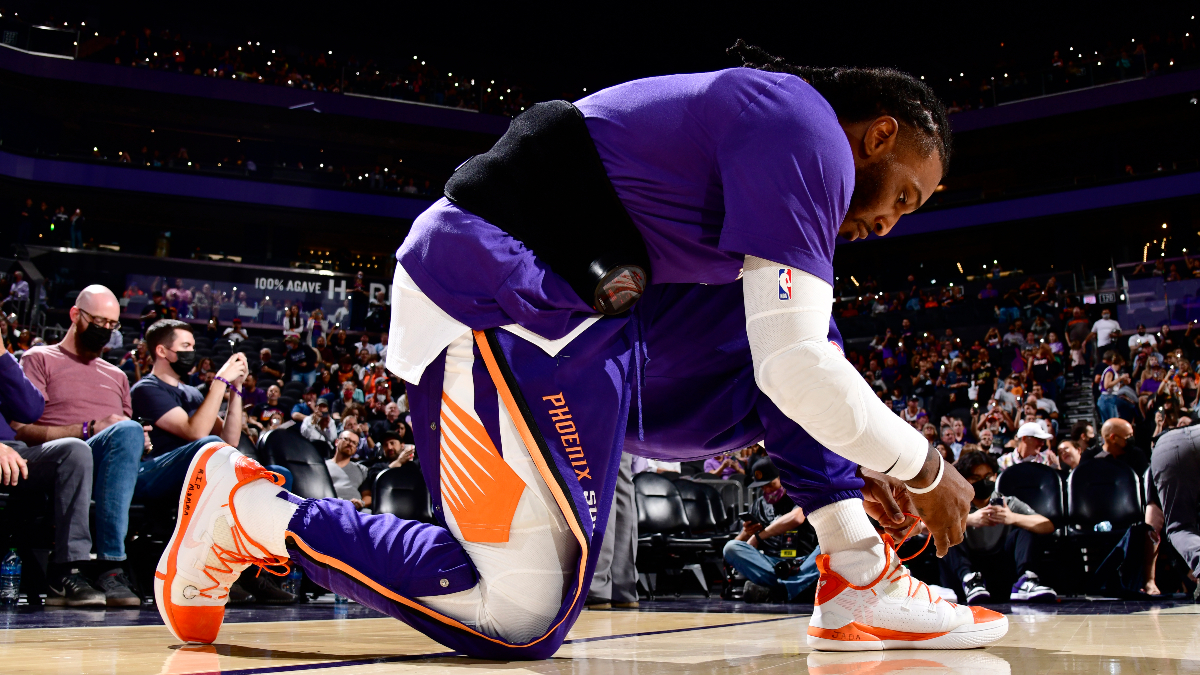 The Suns can try and include Crowder in a broader deal for a significant upgrade, which is what they've been chasing since last summer when they had hopes of seizing on the Net's chaos to add Kevin Durant.
The Suns are said to still be constantly looking for that kind of move. That's not to say they're the only team who would love to add a superstar, but that most conversations with the Suns veer towards grander ideas.
However, those grander ideas are always more difficult to make work, and so the likelihood of Crowder being moved for a singular role player, whether it's Eric Gordon, Josh Hart, or some other replacement wing, remains high.
Seller: Charlotte Hornets
In a good example of how much nonsense there is this time of year, I have heard two completely opposite things from league sources involving the Hornets in the last week:
The Hornets are looking to build around LaMelo Ball and try and improve the team's ability to be competitive
The Hornets are looking to only take on assets for their veteran players, essentially looking for no long-term money in a rebuilding effort
The latter obviously makes a lot more sense. If center and point guard are the two most sought-after positions, the Hornets are in a great position to capitalize. Rozier is on a multi-year deal making over $20 million per season, so that will be tough for some teams to manage if they want him in a reserve role.
Plumlee, on the other hand, makes just $9 million. The consensus is that a first round pick is needed for either. Rozier has been mentioned by several as a possible Suns target, but Phoenix committing to his money seems unlikely, unless, again, the Suns elect to go in a different direction with CP3.
Buyer or Seller: Dallas Mavericks
The Mavericks have been fielding offers for their wings in an effort to upgrade. Tim Hardaway Jr. is the name most commonly mentioned, there were reports that the Cavs and Mavericks had mutual interest in a Caris LeVert-Hardaway Jr. swap.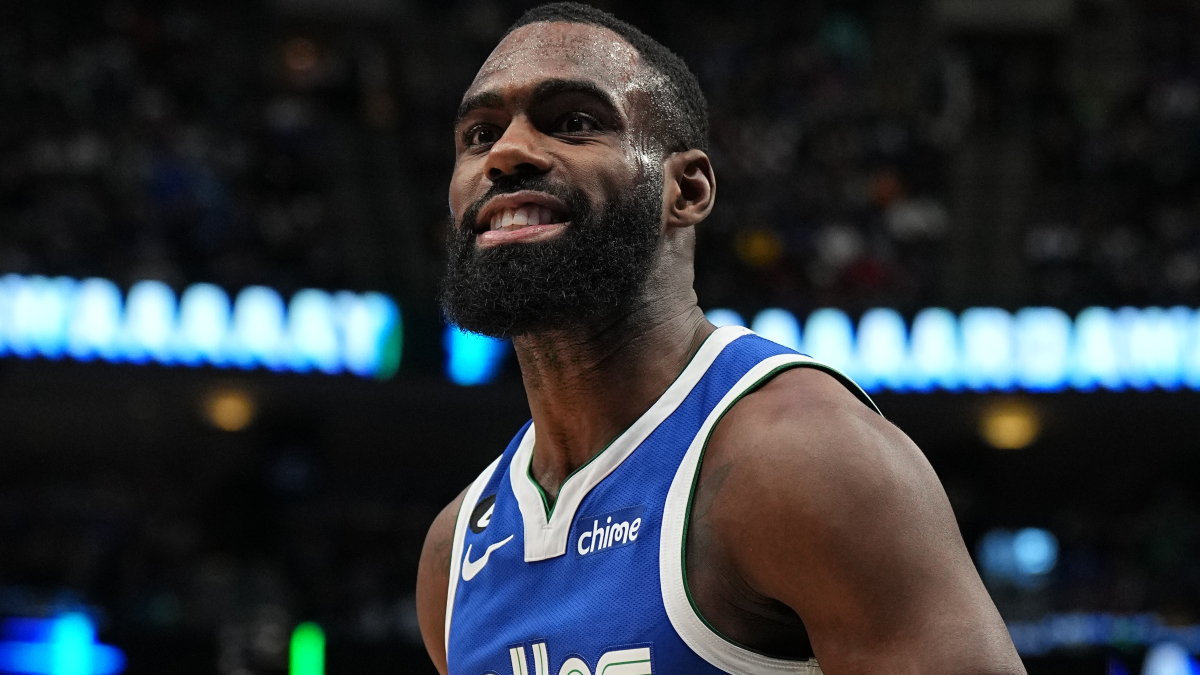 But there have been some indications that Dallas may look to shed salary instead of looking for upgrades. How Luka Doncic would receive that in the short term would be something to watch, even if it opened doors for the Mavericks in free agency later.
Utah might be able to offer the Mavericks both sides: short-term upgrades on expiring contracts, and Utah can absorb money.
Sellers (Only at Top Price): Toronto Raptors
Don't expect any moves until right before the deadline from Toronto. They've made all their non-Scottie-Barnes players available for discussion, at extreme prices, and will wait to see if a bidding war amps up.
While most have assumed Fred VanVleet gets moved, one longtime executive did mention this week the similarities between this situation and Kyle Lowry.
The Raptors were involved in talks for Lowry when he was an expiring contract, including with his current team, the Heat. But instead the Raptors sat through the deadline and Lowry simply left in free agency later. The lesson, the executive said, is that the Raptors have already set a precedent of accepting players leaving without return if a deal is not in their long-term interest.
There's also an overall skepticism that any offer will meet the high price for OG Anunoby, much less Pascal Siakam. However, one league non-team-affiliated source did suggest that Gary Trent Jr. might be more likely than even VanVleet to get dealt.
Unlikely to Make Moves
The Pelicans are looking for wing upgrades, but are largely set with their roster at full strength.
Denver has received lowball offers for Bones Hyland and have interest in adding a playoff-ready wing who can defend, but ultimately is unlikely to make a deadline move.
Despite the Wizards' trade of Rui Hachimura, there's increasing skepticism Kyle Kuzma will be dealt.
Similarly, after years of being on the trade block, sources believe the Hawks are unlikely to trade John Collins under the new front office that took over this season.
How would you rate this article?
This site contains commercial content. We may be compensated for the links provided on this page. The content on this page is for informational purposes only. Action Network makes no representation or warranty as to the accuracy of the information given or the outcome of any game or event.