Paolo Banchero NBA Draft Odds & Outlook: How the Duke Star Will Fare In 2022 and Beyond
Credit:
Grant Halverson/Getty Images. Pictured: Paolo Banchero #5 of the Duke Blue Devils.
Paolo Banchero NBA Draft Odds & Profile
| | |
| --- | --- |
| Position | Power Forward |
| School | Duke |
| Height | 6'10" |
| Age | 19 |
| Class | FR |
| No. 1 Draft Pick Odds | +700 |
March Madness is here, and this year's NCAA tournament brings a special treat since almost all of the top projected 2022 NBA Draft picks are actually playing on good, high-seeded teams that could make a deep tourney run.
We're profiling the top four prospects on the board: Gonzaga's Chet Holmgren, Auburn's Jabari Smith, Duke's Paolo Banchero, and Purdue's Jaden Ivey.
Let's take a long look at Banchero.
A Well-Rounded, Do-Everything Big Man
Banchero already looks the part of an NBA player. He stands out as a man among boys on the court, even at his precocious age. Banchero is bigger, stronger, and more physical than just about everyone he faces.
But he isn't just a bully-ball big man. Banchero is smooth and talented with a deep bag. He has a smooth dribble with a crossover and easy handle, and he's an outstanding passer for a guy his size. Banchero has the size of a modern center but the skill set of a wing.
Duke runs its offense through Paolo, and he initiates out of the post or at the top of the key. Think Julius Randle or later career Blake Griffin.
Key Strengths
Great Shot Creation, Both for Himself and Others
Banchero's shot creation is what makes him stand out from his peers, and it's that particular skill set that will make him a candidate for the top pick in the draft. Banchero looks and plays like a modern big man. He doesn't need to wait for a teammate to dump the ball into the post. Paolo can go get the ball and run the show himself.
He looks totally natural with the rock and is comfortable probing the defense, and he's an absolute terror in transition when he can grab the rebound and go end to end. Opponents just don't know what to do with his 250-pound frame bearing down on them at full speed. He isn't as good going left and is over reliant on his spin move, but it's a great starting point.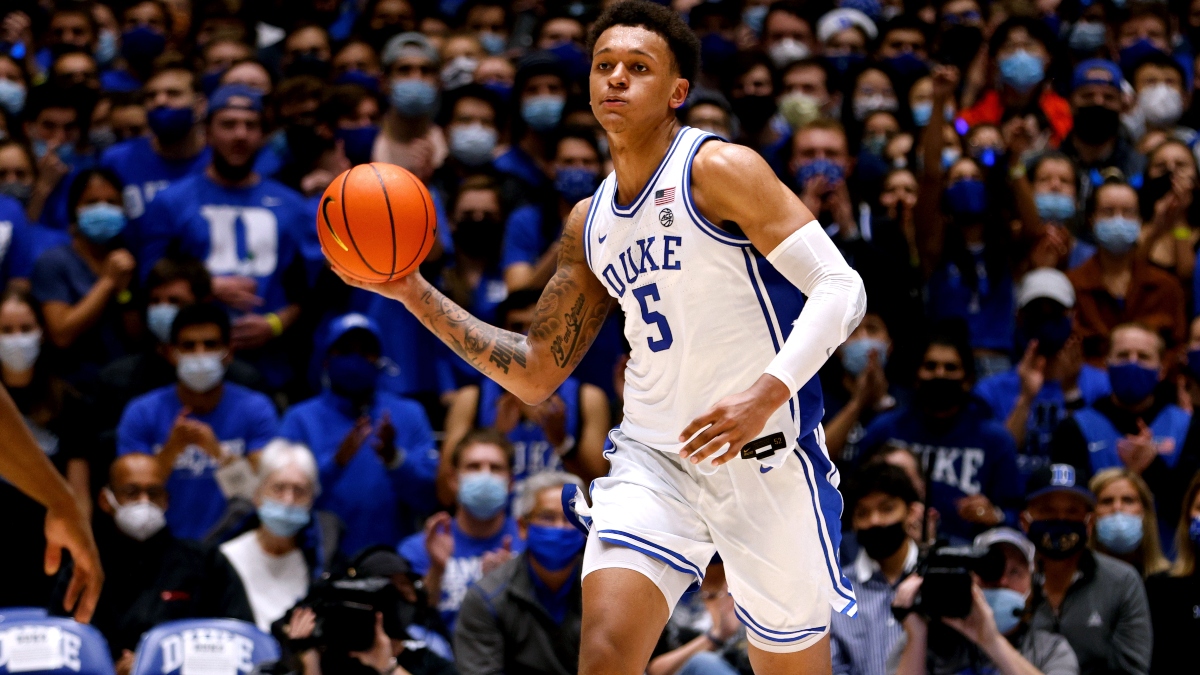 All the better that Banchero can see and make almost any pass in that spot. He plays with the ball in his hands and uses his size to locate shooters and cutters with the perfect pass. Paolo has four or more assists in 13 games this year.
He came three dimes away from a triple-double twice and sliced apart the Syracuse zone with nine assists. He could be a menace in a small-ball center role a la Draymond Green if he can figure out the defense.
Banchero is going to fill up the box score at the next level. It's easy to imagine a fully-realized Paolo putting up something like 22/8/6 in the NBA on the nightly.
Physically Gifted and Ready for the Big Leagues
Of the three big men at the top of the draft, there's little question that Banchero has the body most suited to come in and make an immediate impact. Without even knowing where these guys will all end up next season, he would make sense as an early Rookie of the Year front runner because he has an NBA body right now and should get minutes and touches immediately.
Banchero is simply bigger and stronger than the competition. That won't be as much of an edge at the next level, but right now it's a featured strength. Paolo gets into guys physically and plays with passion. He knows how to use his strength to create space and to get to the rim, and his combination of physical strength on top of his speed and handle make him impossible to defend in transition.
If you watched Duke in recent years, you saw guys like RJ Barrett and Jalen Johnson as big wing creators. Now imagine that but in a linebacker's body. That's Banchero.
Notable Weaknesses
Over Reliant on a Questionable Shot
Banchero hasn't always been a great shooter, but his shot has really come around in the last couple years as a new skill, and he falls in love with the jump shot a little too often for a guy with the physical skills to put the ball on the court and attack the rim with ferocity.
Banchero's catch-and-shoot 3 looks smooth, and there's little doubt he'll hit that jump shot with regularity in the NBA. Think of him as something like a modernized LaMarcus Aldridge, pushing that go-to 18-footer out beyond the arc. The problem is that the shot results are still very hit or miss.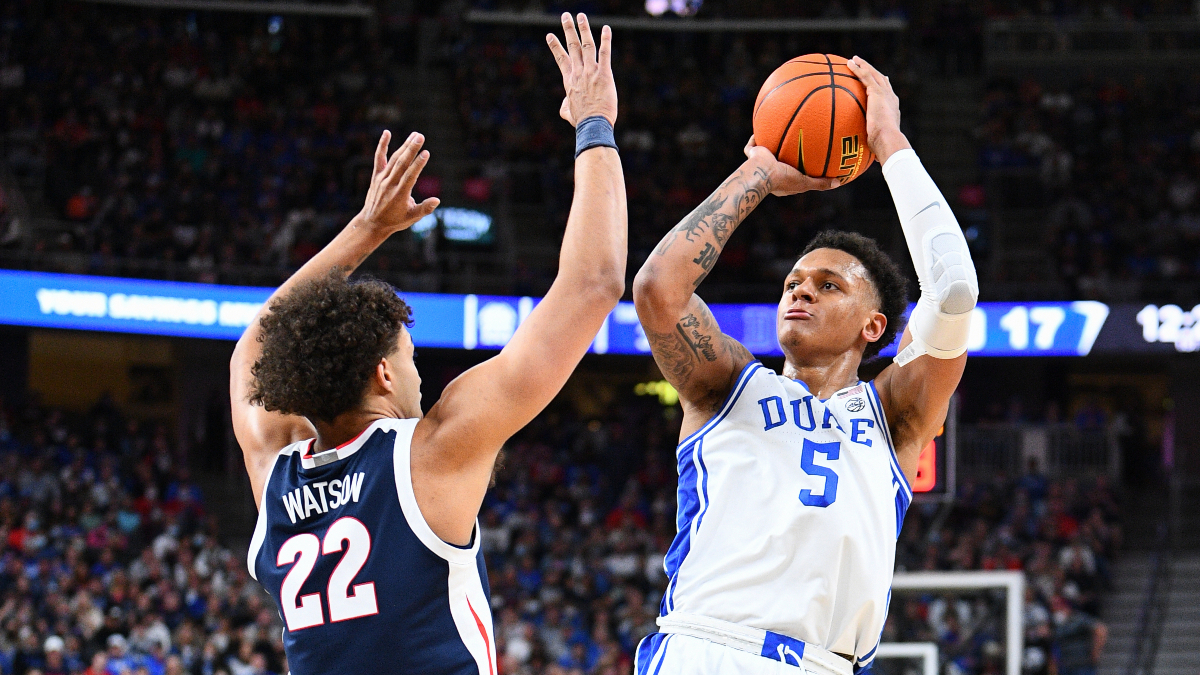 Banchero is at 31% on 3s for the season, and he has some ugly misses at times. And the bigger problem is that he settles far too easily for long 2s or 3s when he should be able to put the ball on the court and attack the rim.
The good news is that Banchero projects as at least a decent shooter, and he's already hitting corner 3s and spacing the defense. That gives him some much needed versatility in the NBA going in. Sometimes the shot volume and confidence is almost as important as the 3-point percentage.
Banchero does not project to be a good defender, so it's all the more important that he maintain his offensive value without the ball.
Heavy Usage Player Who Isn't As Scalable in the NBA
Banchero is a gifted scorer and a great athlete, but his best skill is his shot creation, both for himself and for others. The problem is that Banchero needs the ball in his hands to be at his most valuable, and that's limiting when there's only one ball on the court.
Banchero is good with the ball in his hands and sometimes great, but he's probably not going to be elite. His dribble can be sloppy at times, and he has four or more turnovers 10 times already this season. Banchero soaks up a heavy usage for Duke and usually tries to take over even more late in games. Sometimes that works like a charm, but other times it means he forces things.
It would be one thing if Banchero just didn't have any talent around him, but this is Duke, and there are times Paolo is surrounded by four other future first-round picks, including a devastating dive man in Mark Williams and perhaps the best wing in the class in A.J. Griffin. It's worrying that Duke's offense feels limited by Paolo's heavy role rather than unlocked by it.
Overall Draft Outlook and NBA Projection
I mentioned Randle, late-career Griffin, and Aldridge as possible comps, but Carmelo Anthony is another popular comparison. All four became NBA All-Stars and were surefire top-five draft picks. But they also all played on offenses that were capped as far as how good they could be, in part because the offense was limited by a very-good-but-not-elite All-Star doing everything.
Not everyone can be LeBron or Giannis. We saw how much the Knicks struggled in the playoffs last year when New York tried to run its offense through a LeBron but had a Randle out there instead. An NBA offense built around Banchero as the featured star could have similar limitations, meaning a high floor but ultimately a limited ceiling.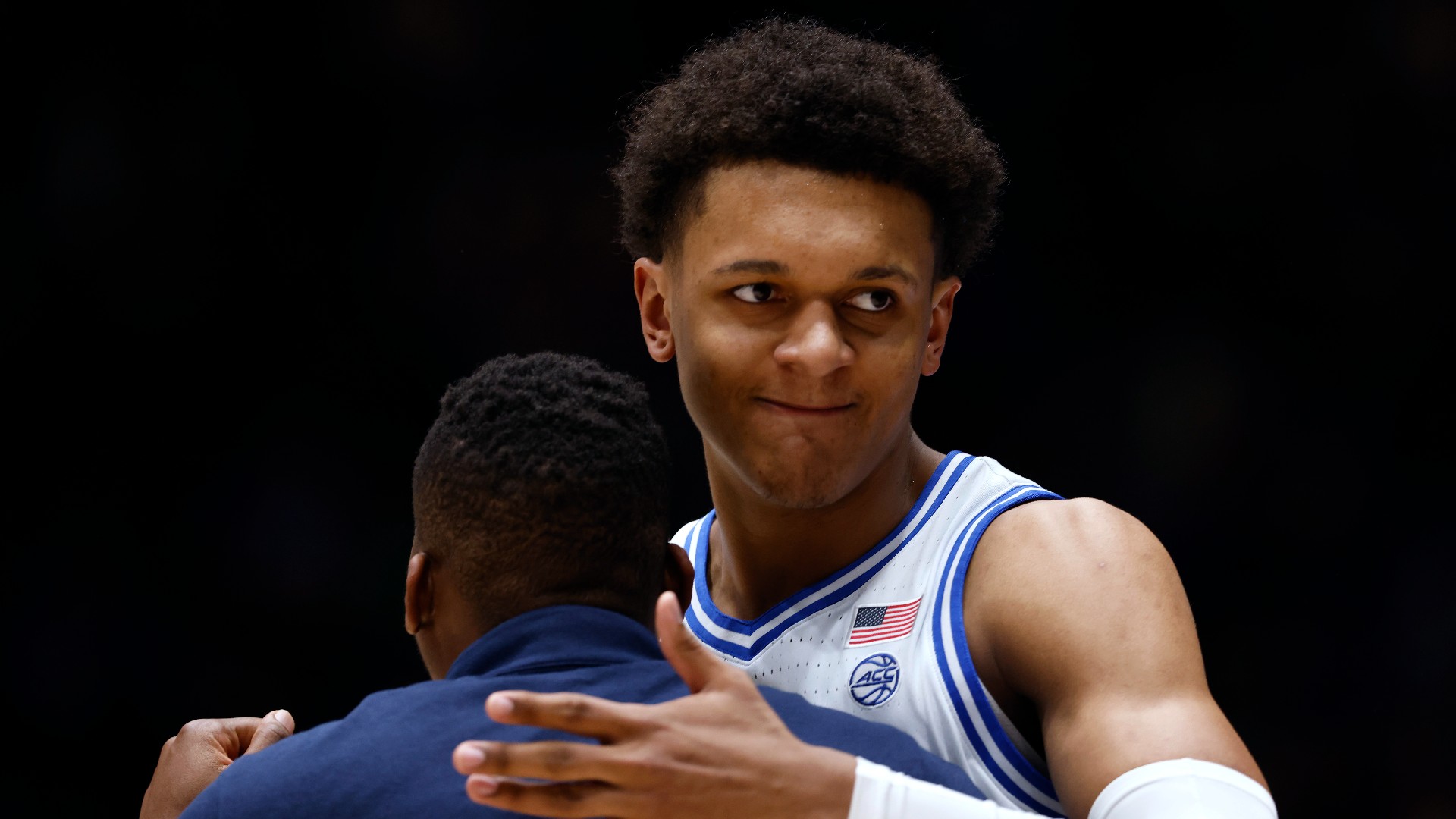 Still, there are a whole lot of NBA teams that would very happily add a floor-raising multi-time All-Star at the top of the draft and never look back. Paolo Banchero is the most obviously projectable star in the draft and the one guy easiest to slot into a major role on a team lacking talent and let him cook.
The four teams vying for the top pick are the Rockets, Magic, Thunder, and Pistons. All of them could use a big man to soak up heavy possessions, score 20 points, and create offense for the team. Right now, even a floor raiser sounds pretty good to a franchise like that.
All the better if Paolo Banchero becomes something even better. Sometimes a high floor only pushes a prospect toward an even higher ceiling.
How would you rate this article?
This site contains commercial content. We may be compensated for the links provided on this page. The content on this page is for informational purposes only. Action Network makes no representation or warranty as to the accuracy of the information given or the outcome of any game or event.