Wob: The 3-Team Trevor Ariza/Lakers Trade That Makes the Most Sense
Credit:
Robert Hanashiro-USA TODAY Sports. Pictured: Trevor Ariza and LeBron James
The Lakers are reportedly attempting to trade for Suns veteran Trevor Ariza.
Rob Perez (aka @WorldWideWob) digs into a three-teamer involving the Suns, Lakers and 76ers that makes sense for all three parties.
Everything is closed on Sunday nights, except for Woj:
Per his report, the Lakers are working toward an acquisition of Trevor Ariza, who's the Suns' lone impactful and also tradable player. LA and Phoenix are reportedly attempting to work with a mystery third team to get the deal done.
Because Ariza signed with the Suns as a free agent this offseason, he cannot be traded until Dec. 15. Therefore, we have a couple days to speculate on where he's headed — and he's most certainly headed somewhere, because this current Suns team is just Tune Squad without Jordan.
Once the news dropped, I went into my trade machine dungeon, dusted off the cauldron, opened up the spell book, poured in the potion, and brewed up my finest transaction to date — using the Philadelphia 76ers as the final piece of the puzzle:
76ers receive: Kentavious Caldwell-Pope, LAL 1st Round Pick (2019), PHX 1st Round Pick (2019, via Milwaukee)
Lakers receive: Trevor Ariza
Suns receive: Markelle Fultz
I owe you an explanation for this. I admittedly love putting out hypothetical trades more than any other piece of content because no matter what you do, someone is going to be inexplicably mad about it unless their favorite team is receiving a player for completely free.
In this case, however, I'm actually serious because it works for all parties involved.
The first team to say yes to this is the Philadelphia 76ers.
We could sit here for days and debate how good Markelle Fultz is and/or is going to be. Some think he's a complete and utter bust; others believe he'll live up to being the No. 1 overall pick as soon as he recovers from his Thoracic Outlet Syndrome and is put in a position to succeed.
But here's the reality right now: Fultz's stock is as low as it may ever get. The 76ers don't have to trade him and can try to ride out the storm, but if they truly do want to cut ties, you have to imagine they're going to get 50 cents back on the dollar, at best.
This deal does better than that. In this particular scenario, they take on Kentavious Caldwell-Pope — an expiring contract and a player who, honestly, will help Philadelphia's lack of perimeter shooting depth despite only being a 34% career shooter from behind the arc.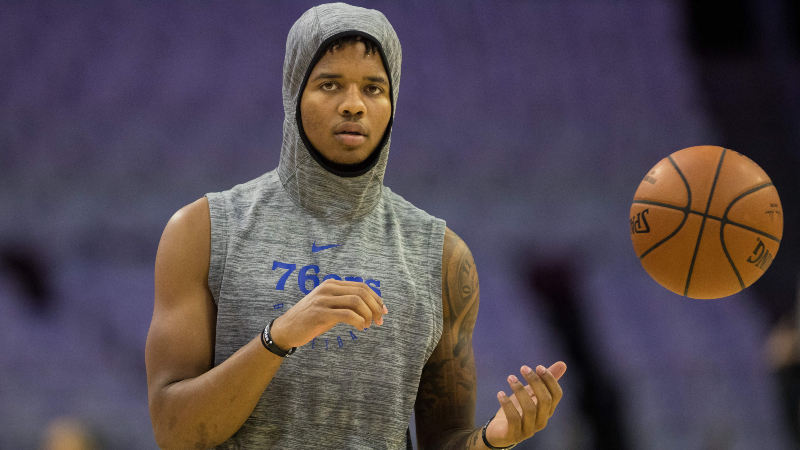 In addition, to compensate themselves for Fultz's potential and what he may evolve into somewhere else, Philly gets the Lakers' first round pick in 2019 and the Suns' first round pick in 2019 via Milwaukee.
The Bucks' pick is protected for selections 1-3 and 17-30 in 2019,  1-7 in 2020, and unprotected in 2021. With the Bucks atop of the Eastern Conference and one of the best teams in the league for the foreseeable future, this pick will likely end up in the late 20s this year and next, thus making it protected until 2020.
You have to imagine the Lakers' pick will fall into a similar range pending an injury to LeBron.
Why would the Lakers do this deal?
While Ariza is a clear upgrade over Caldwell-Pope and would remedy several short-term issues with this lineup, any transaction that requires the franchise to liquidate the valuable trade assets it worked so hard to build (Kyle Kuzma, Lonzo Ball, Brandon Ingram, Josh Hart, a plethora of draft picks, and the max free agency spot open next year) should be VERY carefully analyzed for risk vs. reward.
After getting frozen and shattered into a million pieces in Los Angeles, the Golden State Warriors caught fire and have regenerated like the T-1000 in Terminator 2. 
Does Trevor Ariza alone get the Lakers to the Warriors' level? No. Absolutely not. I am completely fine declaring this hypothesis.
But here's the thing: If the Lakers want Ariza — they're not going to get him without giving something valuable up.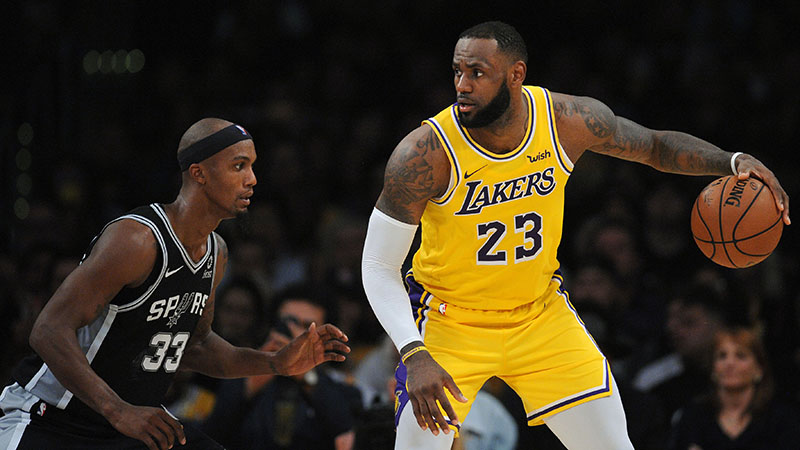 While it is technically possible that the Suns can buyout Ariza and send him through the waiver process, you have to imagine Phoenix is going to be getting plenty of inbound calls from playoff-contending teams that are one veteran swingman away from thinking "now we're a legit contender."
The Lakers will have to give up a first-round pick to separate themselves from the other suitors. Here's why:
1. I truly believe they would never, ever give up any of their four foundations players (Ball, Kuzma, Ingram, Hart) for a five-month rental of Ariza.
2. In this particular example, it is the Sixers delivering the desirable asset to the Suns. What is stopping the Sixers from saying: "You know what? Let's cut the Lakers out of this. We'll send you Fultz, you send us Ariza and that first-round Milwaukee pick." Both sides are still very pleased with that transaction considering the circumstances. The only way the Lakers can prevent this from happening is to make it worthwhile for the Suns to do so.
What about the Suns?
At this point, you're willing to try anything. You are one Devin Booker season-ending injury away from being a team that could possibly break the NBA record for fewest wins.
You have gone through 19 different point guards in five seasons — essentially on pace to be the NBA's version of Cleveland Browns quarterbacks.
You have an opportunity to acquire a 20-year-old first overall selection for only the cost of a soon-to-be worthless veteran expiring contract and a late 20s draft pick.
You do it.
Phoenix is the perfect place for Fultz to get back on his feet: There are no playoff expectations, there's no media pressure, no Philadelphia crowd vociferously reacting to every dribble, and he'll get as much time as he needs to develop.
This is a team that has let Dragan Bender onto the court for years — by choice! Now just imagine the leash that Fultz would receive. If he's not able to get it together in this environment, it might not ever happen.
The final piece
You just read through this entire article and guess what I haven't mentioned yet? Kentavious Caldwell-Pope has a no-trade clause because he signed a one-year deal with early bird rights.
The Lakers/Sixers/Suns could go through the entire marathon of assembling a trade that everyone agrees on, and he could put an end to it by saying "nah."
But Caldwell-Pope is represented by Klutch Sports, founded by LeBron's childhood friend: Rich Paul. The new Phoenix Suns General Manager is James Jones, a man who not only went to six NBA Finals with LeBron, but is on-the-record saying:
"He knows I'm eternally indebted to him, and most importantly, because he's done that for me, the only thing I want to see him be is the greatest player ever to play this game,"
I'm not saying LeBron has strategically put the chess pieces in place to make this all happen, but I'm not saying he hasn't either.
How would you rate this article?