2023 WCC Basketball Tournament Betting Preview, Bracket & Odds
Credit:
Photo by Getty. Pictured: Drew Timme (Gonzaga)
West Coast Conference play culminated on Saturday in exciting fashion. Even though they lost by nine, the Saint Mary's Gaels held onto the No. 1 seed as co-champions with Gonzaga. The criteria came down to the higher NET rank, which was the Gaels.
Typically, this conference tournament is pretty much a runaway between Saint Mary's and Gonzaga. They both have the week off until next Monday, when they will compete against TBD opponents in the semifinals.
Santa Clara can shoot the 3 — especially with Brandin Podziemski — so the Broncos are an interesting upset candidate.
In addition, Loyola Marymount already beat both Saint Mary's and Gonzaga, so it could have some value at the right price.
Either way, Gonzaga may not run away with the title, as it usually does. So, let's dive a bit deeper into the potential WCC Tournament winners.
---
2023 WCC Tournament Bracket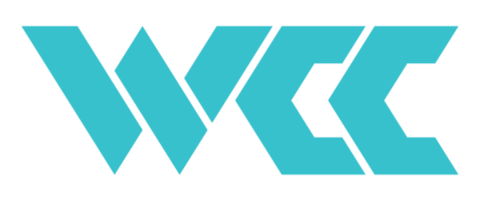 2023 WCC Tournament Odds
---
WCC Performance Change in Last 30 Days
---
Gonzaga Bulldogs (-115)
The Bulldogs are not clear-cut favorites in this event for the first time in a while.
Last season, they came into the WCC Tournament around -390 favorites.
This year, they have an even resume with Saint Mary's, so the two are neck-and-neck.
Gonzaga is the most likely to succeed in this tournament because of its high-powered offense.
The Zags currently rank first in Adjusted Offensive Efficiency, per KenPom. They hold the second-best eFG% in the country at nearly 58%, as they're shooting 37.3% from 3-point distance and 58.8% from inside the arc.
The Bulldogs have looked about as strong as they have in recent conference play. Since losing to Saint Mary's on Feb. 4, they've won every conference game they've played by at least seven points.
Before that, though, they dropped a home game to Loyola Marymount and barely edged out San Francisco, Santa Clara and BYU.
The issue is the Bulldogs' defense. They currently rank 88th in Adjusted Defensive Efficiency, per KenPom. Per ShotQuality, they rank 354th in 3-point defense while also ranking 194th in shots at the rim.
In the Zags' conference losses, Saint Mary's shot 60% on 2-pointers, and LMU shot 53% on 2s and 37% on 3s. BYU, San Francisco and Santa Clara all had plenty of open looks in their close calls, as well.
The Zags are beatable. Opponents just need to hit their open shots.
---

Saint Mary's Gaels (-105)
Saint Mary's is the opposite of the Zags. The Gaels rank seventh in Adjusted Defensive Efficiency and 39th in Adjusted Offensive Efficiency.
However, this KenPom formula of falling in the top 40 of each shows they're both a NCAA tournament title contender and a more balanced team than Gonzaga.
They specifically defend the interior well. Opponents are only shooting 44.8% on 2s against the Gaels.
The Gaels also restrict opponents to a 32% 3-point attempt rate. Overall, this yields the 16th-best eFG% in the country.
On the offensive end, the Gaels rank 69th in eFG%. Much of this is due to shooting around 37% from 3-point range and a touch over 51% on 2s.
This team can truly dominate on the glass. The Gaels hold opponents to the third-lowest offensive rebounding rate while hauling in 33.3% of offensive boards themselves. They do not hurt themselves on the glass whatsoever.
The issue with this is they have a tendency to get lucky defensively. Per ShotQuality, they rank 245th in catch-and-shoot 3 points per possession (PPP) and 181st on shots at the rim PPP.
This is not favorable.
The Gaels also struggle at the line, shooting a collective 69.5% as a unit. This could hurt them in a close one in March Madness, and even in this conference tournament.
---
Santa Clara (+5000)
The Broncos are a phenomenal 3-point shooting team and could cause some issues for Gonzaga or Saint Mary's if they can knock down 3s.
They rank 19th in 3-point percentage at 37.6%, with Podziemski, Carlos Stewart and Keshawn Justice shooting over 36.5% apiece.
They also rank 21st in defensive rebounding, so like the Gaels, they won't hurt themselves by allowing second-chance points.
The problem is they can't guard 3s, either. Opponents are shooting 35.6% from deep on the Broncos this season, so Saint Mary's and Gonzaga were able to take them down.
That said, they played both closely at home, so anything is possible if they can hit an extra deep ball or two.
---
BYU Cougars (+5000)
Interestingly enough, DraftKings had the Cougars come in at the same odds as Santa Clara, even though BYU has to play an extra game in this tournament.
BYU is one of the more inefficient teams in the WCC. The Cougars shoot 32.4% from 3-point range while ranking 149th in Open 3 Rate (ShotQuality). They rank 253rd in PPP on post-ups while defaulting to a post-up at the 84th-"best" rate in the country.
Per ShotQuality, they also rank 304th in 3-point defense, 290th in transition and 301st in offensive turnover rate.
Given the other teams in this conference, the Cougars do not have a distinct edge they can hold over anyone else.
---
Loyola Marymount Lions (+10000)
This is the only team in the WCC that actually has beaten Saint Mary's and Gonzaga, and that should not be taken lightly.
Outside of a couple of bad losses (Pacific and San Diego), this team can play.
For one, the Lions rank 41st in 3-point rate while hoisting 3s at a 43% clip. Cam Shelton, Keli Leaupepe and Jalin Anderson are all shooting above 37%, and they can all knock them down.
None of the favorites in this conference can defend 3s super well, so since LMU might very likely end up with BYU in its first matchup, it will have an edge just because it can knock down triples.
The Lions rank 361st in 3-point defense, per ShotQuality. No one in this conference can defend the arc, so since the Lions at least limit opponents to a 3-point attempt rate of 32.9% — while shooting 3s 43% of the time — they should be in great shape.
Much like the Gaels, LMU struggles at the line, hitting only 67.2% of its free throws. This is not encouraging in a tight game, but it was able to edge out the two best teams in this conference.
The Lions might be able to do that again.
---
2023 WCC Tournament Wrap Up
No other teams in the conference should go on a run, especially with the Gaels and Bulldogs having such an edge by not playing until next week.
San Francisco is in the "best of the rest," but the winner of the at-large bid is going to be from the above list.
Taking Loyola Marymount at +10000 with a game-changer like Cam Shelton is a good idea. No one can defend the 3, but the Lions can at least mitigate the damage by shooting 10% more than the field.
Saint Mary's has the best defense, but Gonzaga showed it's on the rise again. The Zags at -115 (DK) is a nice price to win this, too.
How would you rate this article?
This site contains commercial content. We may be compensated for the links provided on this page. The content on this page is for informational purposes only. Action Network makes no representation or warranty as to the accuracy of the information given or the outcome of any game or event.