Big West Tournament Betting Preview: Plenty of Value Sitting With Talented UC Riverside
Credit:
Kyusung Gong/Icon Sportswire via Getty Images. Pictured: UCSB standout JaQuori McLaughlin, left, goes up for a shot.
The Big West Conference tournament is scheduled to begin Tuesday, with Long Beach State taking on Cal State Northridge at 6 p.m. ET and Cal Poly facing Cal State Fullerton at 9 p.m. ET on the slate.
This conference is one of several across the nation that typically only send one team to the NCAA tournament, and this year will likely be no different.
The BetUS futures for this tournament have favorite UC Santa Barbara Gauchos sitting at +120 odds. This line gives the Gauchos about a 45.45 percent chance to win the title, while Team Rankings has them at 41.9 percent.
Despite the slight deviation, UCSB is a strong betting option and superior team in its league, but there's also value on a longshot team as well.
The Favorite: UC Santa Barbara | (19-4, 15-3 Big West)
The Gauchos and conference player of the year JaQuori McLaughlin are the consensus favorite to win the tournament.
McLaughlin averages 15.6 points, 3.4 rebounds, 1.6 steals and 5.4 assists per game, combining a strong overall offensive and defensive presence.  In addition to McLaughlin, the Gauchos also have size and skill with standout 6-foot-9 junior forward, Amadou Sow, who's averaging 13 points and 7.5 rebounds per contest. 
UCSB has an adjusted efficiency rating of 12.41, per KenPom, which places it at 76th in the nation. What is even more notable about this squad is its current hot streak, with 15 wins in their last 16 games and little sign of slowing down.
---
An Interesting League
Eight different teams in the past nine years have won the Big West tourney. Simply put, there are no dynasties in this well-balanced league. The only team with more than one crown during that time span was UC Irvine, which took home the title in 2015 and 2019.
In that period of time, the No. 1 seed has only won the conference tournament three times. Of those top seeds that did win the event, two of them went 15-1 in league play during the regular season.
This notable finding makes the field hold more value this year, considering UCSB went 15-3. This makes the Gauchos slightly more fragile.
The highest seeded team to ever win the Big West conference tournament was a 7-seed (Cal Poly in 2014). That team was led by future NBA player, David Nwaba, so its performance was more of an outlier.
With that being said, it's safe to say we can eliminate several teams from the initial list of potential champions, including Cal Poly, Long Beach State, Cal State Northridge and Cal State Fullerton. 
It's just not worth betting those teams at their current odds. None are capable of rattling off four consecutive wins in this tournament.
Over the course of the season, Hawaii has shown impressive glimpses, but is also way too inconsistent to win three in a row against top-tier competition. And lastly, the winner of the Cal State Bakersfield-UC Davis game will most likely face UCSB, which makes it highly doubtful a team as decorated as UCSB will drop its first game.
All of that leads us to the best longshot pick in the field.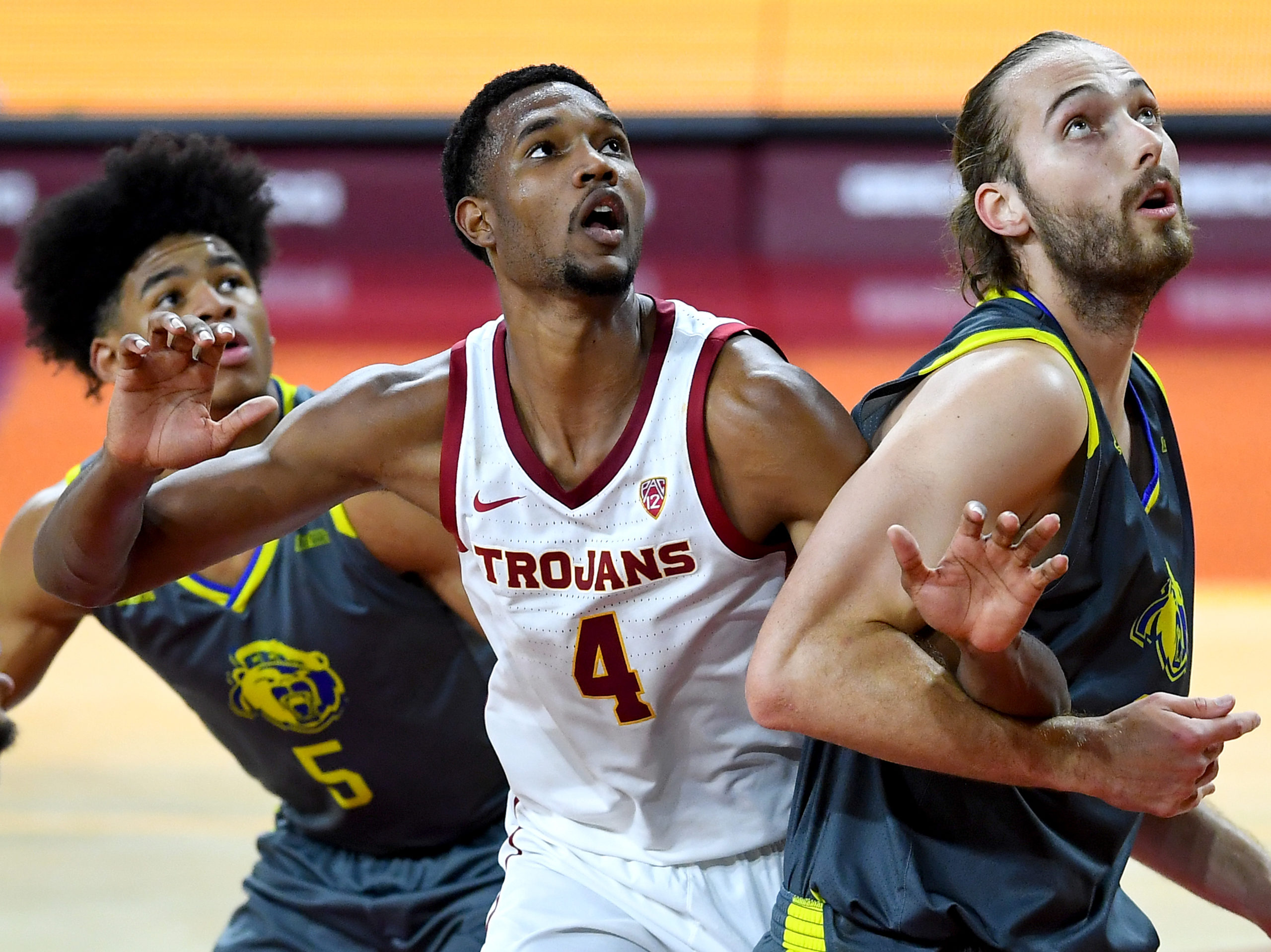 Long Shot
Of all the teams evaluated, the strongest team in a risk-reward consideration is the No. 3 seed UC Riverside with odds of +285 via BetUS.
The Highlanders are an interesting squad. They have four players that average between 9.2 and 13.5 points per game via a very distributed offensive attack, with no player shorter than 6-foot-3 on their roster.  They also sit higher in KenPom's ratings than the UC Irvine Anteaters, who are seeded higher.
UC Riverside has split games with UCSB and UC Irvine. Both of its wins were blowouts, and both of its losses were close contests. As if that isn't impressive enough, the Highlanders only lost an overtime road game against the 24th-ranked USC Trojans by only five points.
Over the last decade, the Big West has shown that underdogs can be victorious in the conference tournament, and the size and length of the Highlanders make them difficult to match up for anyone.
I like the Highlanders at +285 to capture the championship.
Pick: UC Riverside Highlanders +285
How would you rate this article?