College Basketball Betting Pace: Where to Look for Over/Under Value This Week (February 8-13)
Credit:
Anthony Nesmith/Icon Sportswire via Getty Images. Pictured: Jalen Pickett.
Identifying value in college basketball totals starts with head-to-head tempo.
Not all games that have a slow tempo go under the number, as offensive rebounding and free-throw shooting can translate to quick points. Conversely, teams that are projected to have a fast tempo may slow a game down to protect a lead.
Alabama ranks ninth in the country in tempo but has lost two of its past three games after failing to score more than 65 points.
Identifying shooting regression is equally important to the total, as the Crimson Tide have shot a ridiculous 39.6% from long distance in SEC play in comparison to 35.5% for the entire season.
Using tempo projections, along with the four factors of college basketball, will help any gambler determine whether or not there's value in the market.
Two teams with a high pace of play that dominate the offensive glass would give value to overs, while teams with a slow tempo and ball security would lean an investor toward an under.
This column will focus on the forthcoming weekly slate and the head-to-head tempo as dictated by KenPom.
The projected total is a summation of the two teams with respect to expected points per 100 possessions divided by the expected number of possessions.
Monday, Feb 8
Ohio State at Maryland, Projected 137.7
Tempo Rating: 266th at 307th
While St. Francis BK and Long Island will be the fastest game of the day, the biggest game of the evening may be the slowest.
The Terrapins host the Buckeyes in the first clash of these two teams this season with expectations of a slow-moving game. Ohio State is the best team in Big Ten play at getting to the free-throw line, complemented by a shooting percentage of 76.3% throughout the season.
Do not expect Maryland to cough the ball up on offense, as Ohio State is the worst-ranked team in the conference in defensive turnover percentage.
In a game that is expected to be slow, free-throw attempts and a low number of steals may call for an over. The Buckeyes have gone over the closing total in 6-of-8 road games this season.
Tuesday, Feb 9
Alabama at South Carolina, Projected 155.8
Tempo Rating: 9th at 15th
As mentioned above, Alabama's shooting percentages have started to regress.
Also in regression is the effective field goal percentage on defense, where the Crimson Tide rank best in the SEC in shooting percentage inside and beyond the arc. Missouri limited the Alabama offense to just 31% shooting from 2-point range while generating a 60% mark on offense.
If those numbers continue for Alabama, there could be a reason to take an under in this lightning pace game.
The Tide and Gamecocks are two of the worst three offenses in getting to the foul line, while South Carolina has a conference rank of ninth from 3-point territory and 11th from inside the arc.
Look for an inflated number on the board before banking on more Alabama regression.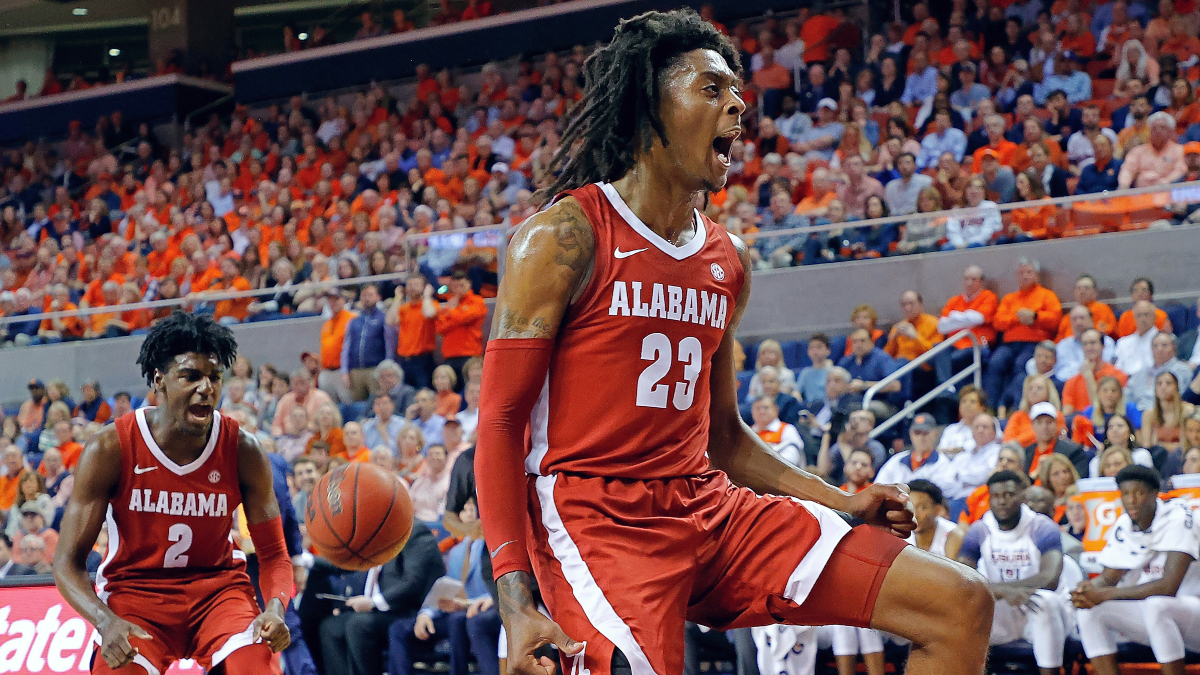 Wednesday, Feb 10
Rhode Island at Saint Louis, Projected 136.6
Tempo Rating: 258th at 333rd
Saint Louis came off a losing skid to notch a big victory over St. Bonaventure on Saturday.
The Billikens limited the Bonnies to just 31% from 3-point range while hitting 11-of-27 from the offensive end. Rhode Island will look to snap a three-game losing streak that includes 0-for-10 and 5-of-19 performances from beyond the arc in losses to UMass and VCU.
Rhode Island also sports the best defensive free throw rate in the Atlantic 10, which should keep Saint Louis from getting any points from the line.
On the opposite end of the court, Saint Louis has the second-highest defensive block percentage against a Rhode Island roster that is 246th in average height.
Thursday, Feb 11
Fresno State at Air Force, Projected 120.1
Tempo Rating: 296th at 354th
The Falcons have lost six games straight thanks in part to a defense that is outside the top 300 in plenty of categories.
Home games for Air Force can be an advantage with Clune Arena's elevation at 5,843 feet, but games against hot-shooting teams have resulted in high scoring games.
San Diego State put up over 90 points in back-to-back games in Fort Collins, while Utah State averaged 77.5 points in back-to-back games at Air Force.
UNLV enters this game with a poor shooting record in recent games.
These two teams faced each other in Las Vegas this past Saturday, with the Rebels shooting 2-of-14 from beyond the arc. That effort may not improve on the road as UNLV's 3-point percentage decreases to 32% away from the Thomas & Mack Center.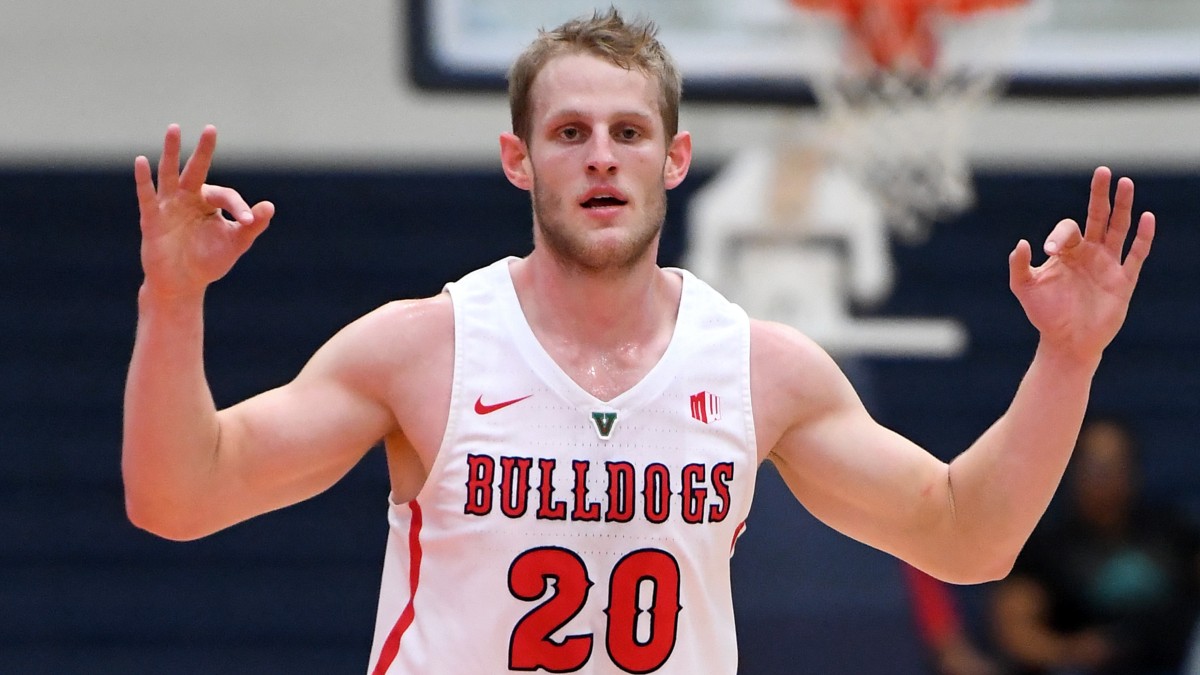 Friday, Feb 12
Buffalo at Central Michigan, Projected 161.8
Tempo Rating: 14th and 39th
A COVID-19 reschedule from late-January has Buffalo traveling to Mount Pleasant in a game between the two fastest teams in the MAC.
The one concern in betting an over in this game is the defense of the Bulls. Buffalo ranks first defensively in MAC conference play in plenty of categories, including effective field goal percentage, blocks and steals.
Central Michigan has lost 8-of-9 games entering a Tuesday contest against Ball State.
Not only have shooting percentages continue to trend downward, but the Chippewas are also 11th in defensive rebounding and 2-point defense in conference play.
This game could present value to the under if Central Michigan continues to shoot 30% from the arc and 65% from the line.
Saturday, Feb 13
Siena at Niagara, Projected 125.7
Tempo Rating: 309th at 335th
The slowest tempo on the Saturday slate will come at the Gallagher Center when the Purple Eagles host the Saints.
Siena has the best defensive free throw rate in the Metro, which should limit the points of a Niagara squad that is 293rd in offensive effective field goal percentage. If there is a reason for the low total to go over the mark, it may be from shooting beyond the arc.
Siena ranks third in the Metro in point distribution from 3-point territory with a shooting percentage of 36.3%.
That will be the main driver of Siena points against a Niagara defense that ranks ninth in the conference in perimeter defense.
Neither team ranks in the top half of the conference in offensive rebounding, almost guaranteeing there will not be any easy putbacks in a game between two teams that play at a snail's pace.
How would you rate this article?