College Basketball Betting Report on West Coast Conference: State of Gonzaga, Saint Mary's, Others
Credit:
Photo by Norm Hall/Getty Images. Pictured: Chet Holmgren
State of the 2021 West Coast Conference
When college basketball fans discuss the WCC, Gonzaga usually grabs the headlines as the only "blue-blood style" team in the mix. However, the WCC is far more impressive this season than last, with a multitude of teams that feel poised to make an NCAA Tournament run.
The Bulldogs will likely win the league, but there are a couple of long-shot squads that could potentially win the conference tournament. We will need to keep an eye on them until then.
---
The Bulldogs contain three-to-four players with the possibility of capturing the John R. Wooden Award. Drew Timme leads the pack. The best odds out there sit around +550 on the big man (from DraftKings), but there is not too much value on this line, as he is already one of the favorites.
However, Chet Holmgren's odds seem to be all over the place. Here is a player who can defend the ball very well with his length, as well as produce a double-double each game.
Yes, he may be a bit raw as a 19-year-old, but he should be an easy top-10 pick in the NBA draft. With scouts having eyes on him, bettors may be able to grab some value at the current moment.
The best odds reside at +6000 on the 7-footer. Holmgren ranks third on the Bulldogs in points per game at 12.7, but he leads in rebounds (8.5) and blocks (3.7). His defensive versatility should propel him a bit higher as he accrues more experience this year.
The main drawback here is how strong the WCC is this year, but any line at +5500 or greater is solid for a small future bet on the Wooden Award. This is a buy-low spot heading into conference play.
Seriously, there are not too many seven-footers who can shoot like this guy. The first name who comes to mind is Kevin Durant:
Outside of Holmgren, it is hard to see a player with the potential to nab this noteworthy award.
Andrew Nembhard, Julian Strawther and Rasir Bolton are the other main contributors on this roster but none stand out above Holmgren, especially with his sky-high ceiling.
Timme could easily carry this away, but Holmgrem would be the next name to bank on.
---
The BYU Cougars are the next-best team in the WCC, even if there is a significant drop-off from the Bulldogs. The Cougars do not necessarily have any Wooden Award contenders on the roster, but they are a top-25 KenPom team.
Their team is a bit top-heavy, so their current +2700 odds to win the WCC can be dismissed.
The power lies in their backcourt. Alex Barcello is a bucket-getter, while Te'Jon Lucas has excelled in his role as quarterback of this offense. Spencer Johnson also averages 9.1 points per game, but it is a steady decline in offensive production after these names.
That said, BYU could be a team to watch with its elite offense. Barcello (+10000 to win the Wooden) can change the trajectory of the game. He has hit 50% from behind the arc, contributing to the team's collective mark of 35.4%.
If he gets hot, this could be one team to potentially knock off the Zags come conference tournament time.
Gavin Baxter's absence could be an issue late in the season, but the Cougars are still 6-4 ATS.
---
The Dons lost their last game at Grand Canyon University. Before that though, they were one of the only remaining undefeated teams left in the NCAA.
The season is a grind, and WCC play will not be much easier this season.
San Francisco has a tenacious defense, forcing an effective field goal percentage of 44.8%, per KenPom. Defense can win conference tournaments, but the Dons will need to contend with the offenses of the Zags and BYU.
This team is not as top-heavy as the BYU attack. The Dons have much more offensive balance.
Jamaree Bouyea averages 18.8 points, five rebounds, 3.5 assists and 1.5 steals each game. Basically, he is a complete ballplayer and teams need a guy like this to propel them to a successful season.
They also have a weapon down low in Yauhen Massalski (14.1 PPG, 7.5 RPG).
The Dons rank 274th in turnover rate, so they could have issues with teams, like Saint Mary's on January 1. This is a game to look out for because the Gaels have a top-15 defense. They also crash the glass, which could negate Massalski's production for the Dons.
Barring any jarring injuries, this could be a game to bet the Gaels.
---
Saint Mary's has arguably the best defense in the WCC. In fact, it ranks above Gonzaga in defensive efficiency, per KenPom.
The Gaels do not play the Zags until mid-February, so this could be an interesting matchup.
The Gaels dictate the pace of their games. Their fantastic defense forces opponents to utilize much of their shot clock. They average 18.1 seconds per possession on defense and 18.7 seconds on offense. This will generate havoc for conference rivals, so they could have some upsets in store.
On the other hand, they do not have a very effective offense. They distribute their points well, with five players averaging at least eight points per game, but they will struggle to come back when needed.
Their pace can be their Achilles heel, especially if they are trailing.
---
The Rest
Teams like Santa Clara and Loyola Marymount could make an impression, but not until later in the season.
SC has resume-building victories over TCU, Stanford and Nevada. These all occurred early in the season, and the Broncos are 3-5 in their last eight, which is concerning heading into more conference games.
Marymount is egregious at maintaining possession of the ball. The Lions rank 328th in turnover rate and do not shoot well from downtown, so this could be a problem against the upper echelon of the WCC.
San Diego is missing two of its main scoring sources (Jase Townsend and Joey Calcaterra), so it is nothing to write home about until they return.
---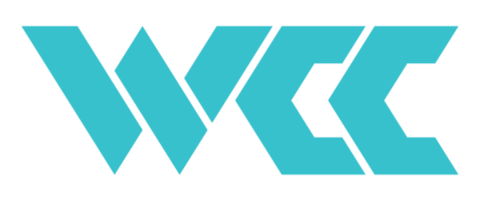 Wrapping Up the WCC
The West Coast Conference has four teams (Gonzaga, BYU, San Francisco and Saint Mary's) at the moment that are projected to be in the NCAA Tournament, per Joe Lunardi of ESPN.
This is the strongest fans have seen the WCC since 2019. In fact, the league is actually deeper this year.
There are some Zags to be cognizant of for the Wooden Award.
Outside of Gonzaga, it is hard to envision another team winning the conference title. However, this could change with the other three contenders come conference tourney time.
For now, a small bet on Chet Holmgren at +5500 or better (for the Wooden Award) contains value. This line should drop as he gains more experience in the WCC.
How would you rate this article?
This site contains commercial content. We may be compensated for the links provided on this page. The content on this page is for informational purposes only. Action Network makes no representation or warranty as to the accuracy of the information given or the outcome of any game or event.