College Basketball Primer: 8 NCAAB Things to Know Post-Football Season
Credit:
Dylan Buell/Getty Images. Pictured: Purdue center Zach Edey.
If you have been consumed by football over the past few months, I'm here to try to catch you up.
The first place you might look if you were trying to catch up on your own is the national rankings. Well, those might shock you at first glance. Outside of defending national champion Kansas, the blue bloods have had the blues so far this season.
Duke and North Carolina are unranked. Villanova is lost. Kentucky recently lost at home as 20-point favorites to lowly South Carolina, still trying to figure out which rotation works best. Gonzaga just suffered an ultra-rare home loss in the Kennel to Loyola Marymount.
That should clue you in on the fact that this season is as wide open as I can ever remember. There's no clear dominant team.
Early on in the season, UConn and Arizona looked like obvious picks for the Final Four with their dominant interior play. However, that's no longer the case with the Huskies dropping five of their last six and the Wildcats dropping a pair of games by double digits over the past two weeks at Oregon and at home against Washington State.
That makes futures betting very intriguing this season. I think there could be up to potentially 20 teams that could realistically cut down the nets. A program just needs to be in the mix in a year where it's hard to find teams you can really trust, especially away from home.
---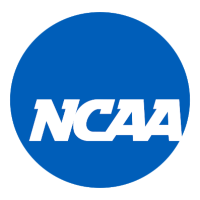 Free Agency Era
With new transfer rules and NIL money flying around, the transfer portal had as much traffic as we have ever seen this past offseason.
If you followed college basketball closely last year and haven't gotten into it ye this seasont, you might want to spend some time familiarizing yourself with the new rosters. You will see quite a few marquee names on new teams.
In fact, some clubs essentially built the majority of their roster with new additions. Look no further than Kansas State, which has surprised many with a 16-2 start under new head coach Jerome Tang and a plethora of transfers.
---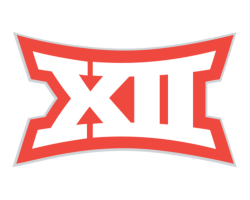 Big 12 Buffet
Speaking of Kansas State, the Big 12 is absolutely stacked from top to bottom this season. For my money, it's clearly the best and deepest conference. There are no easy games.
If the season ended today, it could get nine of its 10 teams in the field with struggling Texas Tech the sole team left out. Half of the league sits in the top 16 of the NET rankings and 70% reside in the top 30.
Talk about being battle-tested come March. This is a league that will have a very good shot at having a team cut down the nets for a second straight season.
---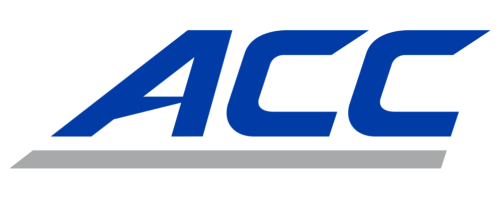 ACC Struggles
It's been a down year for the ACC, primarily due to the bottom tier of the league. Louisville, Florida State, Boston College, Notre Dame and Georgia Tech all rank outside the top 140 on KenPom with the Cardinals inexplicably sitting just inside the top 300.
KenPom currently has the ACC ranked as the sixth-best conference — just ahead of the Mountain West from an efficiency margin perspective.
Now, if the season ended today, the league would still likely get seven teams in the dance, while Wake Forest and Virginia Tech still could easily play themselves into the field. However, they likely wouldn't have a single team earn a top-3 seed, which would be shocking for the ACC.
However, Duke still has an extremely high upside. The young Blue Devils have dealt with key injuries pretty much since the preseason but still boast a ton of talent.
Last year's runner-up, UNC, also has similar upside but has had a disappointing campaign to date despite an abundance of experience returning from last year's squad. I hypothesize it might have been in a bit of coast mode to start the season after making an incredible run as an 8-seed last year.
The surprise of the league has been Pittsburgh. The Panthers are one of the most improved teams in the country thanks in large part due to a number of upperclassmen transfer additions.
---

Big East Noise
Despite Villanova falling off a cliff in the post-Jay Wright era, the top of the Big East looks very strong with UConn, Xavier, Marquette and a now-healthy Creighton club all looking like bona fide top-20 teams.
Providence will also never be an easy out, especially with the emergence of Kentucky transfer Bryce Hopkins, who would get my vote for conference player of the year as of now.
Meanwhile, Seton Hall is just starting to get on a roll as it gains more clarity on its offensive identity. The defense will certainly always be there under new head coach Shaheen Holloway.
Staying close by, St. John's also has plenty of talent and a specific style that can give opponents fits.
Even DePaul — fresh off an upset of Xavier — isn't an easy out now that the Blue Demons are healthy. Butler still has a very strong home-court advantage as well.
Speaking of which, if you exclude lowly Georgetown, Big East teams are a sparkling 90-16 (84.9%) at home this year. Any road win in league play is found money.
---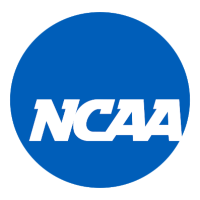 Roll Damn Trust
I mentioned how few teams you can really trust away from home this season. Well, Alabama might be one of those select few.
It has an abundance of talent and a steadying force at guard in Ohio transfer Mark Sears. The Tide can beat opponents in so many ways, as they showed in arguably the most impressive win of the season to date on the road at Houston.
Speaking of Houston, the experienced Cougars are one of those other teams you can trust on a nightly basis. With their suffocating defense and rebounding prowess, they will be tough to take out in March with one of the best coaches in the country at the helm.
After those two clubs, the list is short. You can probably throw Kansas in there with Bill Self leading the way. He has a very talented roster, led by potential player of the year Jalen Wilson, who just dropped 38 at Kansas State the other night.
You could argue UCLA should be included in that trust conversation, but then it gets very tough to come up with clear-cut answers. It will likely come down to matchups and who can get hot in March. Should be fun.
Getting back to the SEC, Tennessee has another one of the most impressive wins of the year: a neutral-site victory over Kansas.
The Vols are on pace to set records defensively, but I fear negative shooting regression looms. They're currently holding opponents to 21.7% shooting from deep, which would shatter Norfolk State's single-season record of 25.3% set way back in 2005. I also still don't trust the Tennessee offense.
The rest of the SEC has been fairly disappointing outside of Auburn and surprise starts from both Georgia and Texas A&M.
I've already mentioned Kentucky's issues. Florida and Mississippi State can't score. Missouri can't defend. Ole Miss and South Carolina just aren't very good, while LSU is in complete free-fall mode with a brand new coach and roster with lots of Murray State flavor.
Meanwhile, Arkansas has a ton of talent but can't shoot a lick. The Hogs started slow in league play before making back-to-back runs to the Elite Eight. However, they really miss injured Trevon Brazile and really need highly-touted Nick Smith to return at some point.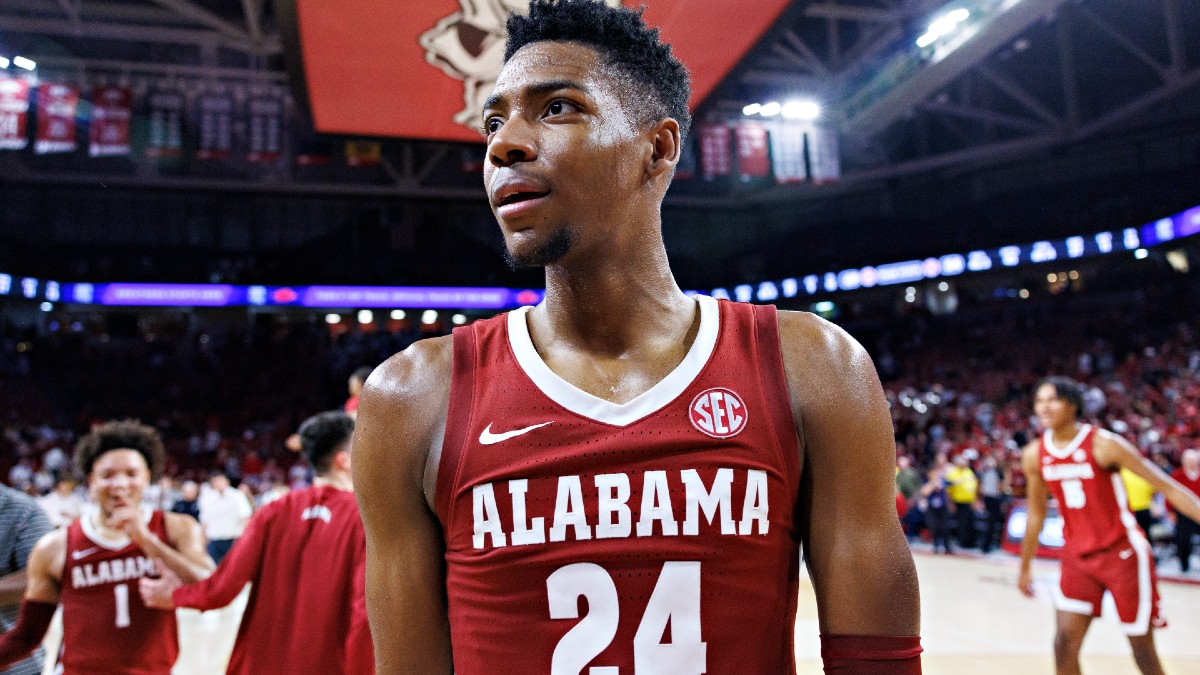 ---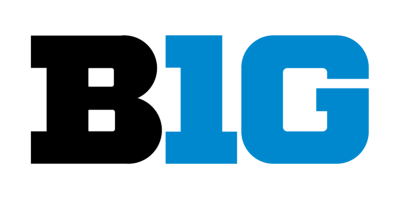 Big Ten Puzzles
If you can crack the Big Ten puzzle, you are smarter than me. Headed into this weekend, 11 of the 14 teams sit between 3-5 and 5-3 in league play.
Purdue leads the conference at 7-1 thanks in large part to National Player of the Year frontrunner Zach Edey. The 7-foot-4 center is a matchup nightmare, and Matt Painter has a very young corps around him playing very good basketball on both ends of the floor.
No team embodies the unpredictability of the Big Ten this year more than Illinois. The Illini can look like world-beaters one night, then lose the next.
There's no doubt the conference has extremely solid depth with only one real "gimme" in Minnesota. To illustrate that depth even further, Ohio State is only 2-5 in the conference, yet I have the Buckeyes power rated as a top-20 team in the country.
I have a sneaky suspicion a few Big Ten teams will emerge from the pack and rise in my power ratings throughout the rest of the season, especially as a few key players potentially return from injury.
---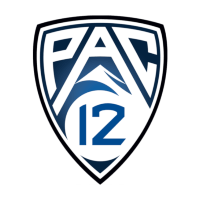 West Coast Bias
I didn't forget about you, West Coast.
The Pac-12 is very top-heavy with the aforementioned UCLA and Arizona looking like true Final Four contenders.
Arizona State and the Cambridge brothers have also been a pleasant surprise even without Marcus Bagley. Barring a complete collapse, the Sun Devils should find themselves in the dance despite a very bad loss to Texas Southern earlier in the season.
However, outside of those three clubs, it's hard to find a lock for the NCAA Tournament. USC sits squarely on the bubble with an offense that can go into prolonged droughts. I also am still optimistic Dana Altman will find a way to get Oregon into the dance, especially as the Ducks get closer to full strength.
Elsewhere out west, the Mountain West is as deep as it has ever been. Even San Jose State is no longer a free win. They could get 3-5 teams in the dance and feature some of the best coaches in the country.
San Diego State, Boise State and New Mexico could all easily make the second weekend of the NCAA Tournament.
Meanwhile, in the WCC, Gonzaga still has a team that will be in the mix come March, but the Bulldogs are a step below their teams in recent seasons. They have struggled to adequately fill the large voids left by the inside-out duo of Andrew Nembhard and Chet Holmgren.
However, like the MWC, the depth in the WCC is as strong as I can ever remember. Saint Mary's might be the best team in the league. Keep your eye on star freshman Aidan Mahaney.
Loyola Marymount just won at Gonzaga, and Santa Clara has firepower for days. Check out Illinois transfer Brandin Podziemski if you get the chance. Even 0-6 Pepperdine has some pro talent on its roster.
---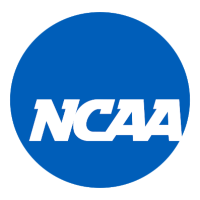 Potential Cinderellas
Don't worry, I also didn't forget about the mid-majors. Which teams should you look out for in March that could make a run? Here are seven I thought were worth mentioning:
Charleston Cougars
Currently ranked in the top 20, the 20-1 Cougars hold the nation's longest active winning streak of 19 games.
They play a very entertaining uptempo style and have an abundance of depth to make it work under the tutelage of the highly-underrated Pat Kelsey. The Cougars just never stop coming at you.
Florida Atlantic Owls
The Owls are also currently ranked in the top 25. Outside of a 7-footer at center, they don't boast a ton of size but still do a great job on the glass and have depth for days.
Most importantly, they are very versatile on the defensive end and have deadly shooters all over the court on the offensive end.
Nobody will want to see this team in March if they are on from 3 — and it usually is.

UAB Blazers
The Blazers feature one of the nation's elite scorers in Jordan "Jelly" Walker (currently day-to-day with an injury that has caused him to miss the past two games).
He leads a super-experienced group that wants to play super fast.
Oral Roberts Golden Eagles
Yes, Max Abmas is still there and is as electric as ever for another fast-paced offense that can get buckets in bunches. The defense is also better than the version we have seen in recent seasons.
It has just four losses on the season, which all came on the road against potential tournament teams: New Mexico, Saint Mary's, Houston and Utah State.

Kent State Golden Flashes
Sincere Carry can go for 30 on any given night, but the Golden Flashes get it done on the defensive end of the floor, where they currently rank 16th in adjusted defensive efficiency.
This is an experienced team that will make opponents work for everything for all 40 minutes.
It has only three losses on the season, which all came on the road against very good teams: Houston (by 5), Gonzaga (by 7) and Charleston (by 2).
Liberty Flames
Unlike many of the teams above, Liberty wants to play games at a snail's pace (347th in adjusted tempo).
That decreases the variance in a game that will likely feature plenty of 3-pointers. Liberty shoots 3s at the second-highest frequency in the country and is making nearly 38% of those heaves.
Meanwhile, its pack-line defense usually leads to a high volume of deep shots from opponents. That makes it a nightmare opponent in March under head coach Ritchie McKay, who still doesn't get enough credit.
Oh, and did I mention star guard Darius McGhee? The fifth-year senior is an absolute flamethrower who has scored 40-plus multiple times in his illustrious career in Lynchburg.
Dayton Flyers
The A-10 is an absolute mess and looks like a one-bid league as of now. However, if one team were to get in and make some noise, it could be Dayton.
The Flyers had to reconfigure their offense after injuries to their experienced backcourt, which was also struggling early in the season. If those guards come back healthy and can get it together, this is a dangerous team given its extremely formidable frontcourt.
How would you rate this article?
This site contains commercial content. We may be compensated for the links provided on this page. The content on this page is for informational purposes only. Action Network makes no representation or warranty as to the accuracy of the information given or the outcome of any game or event.