Hershkovich: How I'm Hedging My Texas Tech Futures
Credit:
Robert Hanashiro-USA TODAY Sports. Pictured: David Moretti
Eli Hershkovich is sitting on two Texas Tech national title futures at 55-1 and 33-1.
He breaks down his hedging strategy, including a live betting option should the game go a certain way.
Similar to Stuckey's double-digit long-shot future bet on Auburn, a long-term investment in Texas Tech has proven to be profitable.
I snagged the Red Raiders at 55-1 odds to win the national title after their 11-point loss to Duke on Dec. 20, which they failed to cover (+10.5) after leading 53-49 with 7:32 left. Some managed to snag them at 200-1 the month prior.
This bettor wagered on Texas Tech to win it all on November 24. They had beaten Incarnate Word, Mississippi Valley State, SE Louisiana, USC & Nebraska (6-0). Ticket will go back on sale on @PropSwap tomorrow for more than $100,000. pic.twitter.com/bfOP5KC1KC

— Darren Rovell (@darrenrovell) April 7, 2019
Following their white-hot stretch in Big 12 play, covering in eight of their nine straight wins to end the regular season, I also nabbed a 33-1 ticket.
What's my strategy heading into the final college basketball contest of the 2018-19 campaign to make sure I lock in a profit? Here's my breakdown.
Previous Hedges
Like Collin Wilson said on our last Action Colleges Podcast, hedging is meant to make you as profitable as your original wager(s). Let's say you bet $100 on each Texas Tech future for the sake of consistency.
Before its Final Four duel with Michigan State, I put $233.50 on Spartans moneyline (-140) to ensure my two bets would be covered — en route to a potential $100 profit for each bet.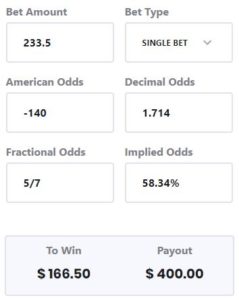 Now, I'm down another $233.50 with my future bets still en tact because Michigan State lost. So I'd be aiming to guarantee myself at least $633.50 in order to walk away with my combined $200 deposit back in my wallet.
Where's the Guarantee?
Depending on where you're shopping around, Virginia moneyline is listed at roughly -120 — with an opportunity to drop if Texas Tech money starts rolling in again. Putting a $346 wager on the current price would deliver zero damage done.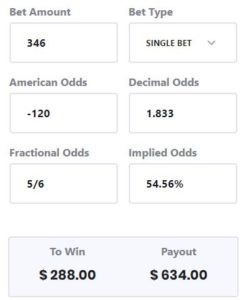 But considering the Red Raiders are a win away from generating me $9,000, my losses aren't very problematic. The bigger conflict comes down to whether I should secure a chunk of my potential profit by hedging on Virginia moneyline pregame or gamble on there being an advantageous live betting situation.
(To ensure you retain your sanity, let's weave these wagers together (89-1) to accrue the same outcome.)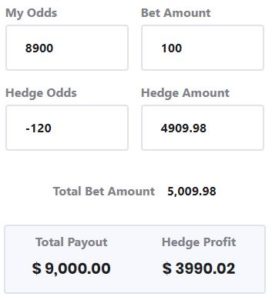 The first option would be easier route, totaling a $3,756.52 net profit while producing a fine payday for my investment. If you're not confident in the Red Raiders' chances to cut down the nets, this would be the smart play as well.
Nevertheless, I'm a believer in Beard's unit emerging with an outright victory because of its vaunted defense, letting up 83.3 opponents' points per 100 possessions — the lowest Adjusted Defensive Efficiency in the KenPom era (2002-2019).
Searching for Value
I plan on hedging about half of my future bet pregame, gifting me a $1,945.01 profit from the get-go. From there, it's about finding the right number with the live line.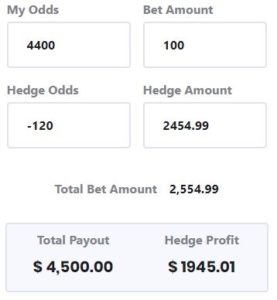 While middling a futures bet presents some risk, gunning for a Virginia loss within a certain number in the process, there's loads of value within that strategy. Moreover, you'll likely land on sound odds if Texas Tech grabs a sizable first-half lead since the closing line will be so tight to begin with.
Let's say the Cavaliers dig themselves an eight-point hole following 15-plus minutes of game action. You could find a UVA +6.5 live bet (+115) and middle your futures bets with it. Not only would you profit from your futures bets if Texas Tech snags the trophy, but an additional $1,000 bet on that line would accumulate an extra $2,150.
Combined with your hedging losses, you'd make a net profit of $8,461.51. Although you'd tally a bit more if you avoided hedging, this plan provides a slight safety net.
It also comes with a risk if Virginia jumps out to a big lead and doesn't look back. But I'm not wavering confidence in Beard and Co. this deep into the big dance.
How would you rate this article?