2021 NCAA Tournament Odds, Picks, Predictions: Michigan vs. Texas Southern (March 20)
Credit:
Zach Bolinger/Icon Sportswire via Getty Images. Pictured: Michigan center Hunter Dickinson
Michigan is a huge favorite over Texas Southern in the NCAA Tournament first round on Saturday, March 20.
We're projected a lower-scoring affair than the market, and Tanner McGrath thinks the Tigers can stay inside this huge number.
Get our complete Michigan vs. Texas Southern pick and preview below.
Michigan vs. Texas Southern Odds
Michigan Odds
-26
Texas Southern Odds
+26
Moneyline
-10000 / +1600
Over/Under
142.5
Time
Saturday, 3 p.m. ET
TV
CBS
Odds as of Friday and via DraftKings
Texas Southern, after being down double-digits at halftime, had a stellar second half of its First Four game to take down Mount St. Mary's and arrange this date with a shorthanded Michigan team.
Texas Southern outscored Mount St. Mary's 40 to 22 in that second half, all on the back of big man John Walker, who finished with 19 points and 9 rebounds on 8-for-14 shooting.
Meanwhile, Michigan had some time off after falling to Ohio State in the Big Ten Tournament to (hopefully) figure out how to play without Isaiah Livers. I'm expecting the Wolverines to lean a little heavier on Franz Wagner while continuing to run the offense through Mike Smith and Hunter Dickinson.
At the time of this writing, Michigan is laying 25.5 points. That's a huge number, but there's always value to be found.
Michigan
Tanner McGrath: Earlier this season, I took a Michigan future to win it all at 8-1. Those dreams have been shattered.
The foot injury to Isaiah Livers is disastrous for this Michigan team.
When fully healthy, the Wolverines have the best personnel fit in the country. All five pieces, plus the bench, fit together like a puzzle — a puzzle that's +32 in adjusted efficiency margin. However, with one of those pieces gone, the whole picture falls apart.
Livers is, maybe, the most important piece of that puzzle. What he does as an efficient scorer and lock-down wing defender cannot be understated. Over the past two seasons, Michigan is 35-9 with Livers and just 4-7 without him. He's one of the straws that stirs the drink.
However, the rest of Michigan's roster is still talented enough that the Wolverines can win a few tournament games.
Hunter Dickinson is phenomenal. The 7-foot-1 freshman leads the team in scoring, rebounding and blocks, and is one of the most athletic big men in the country.
Mike Smith has been awesome as well. The grad-transfer seamlessly transitioned from high-usage scorer at Columbia to main facilitator at Michigan, and he's excelled in that role. Against Maryland, Smith recorded 18 points and 15 assists in the win.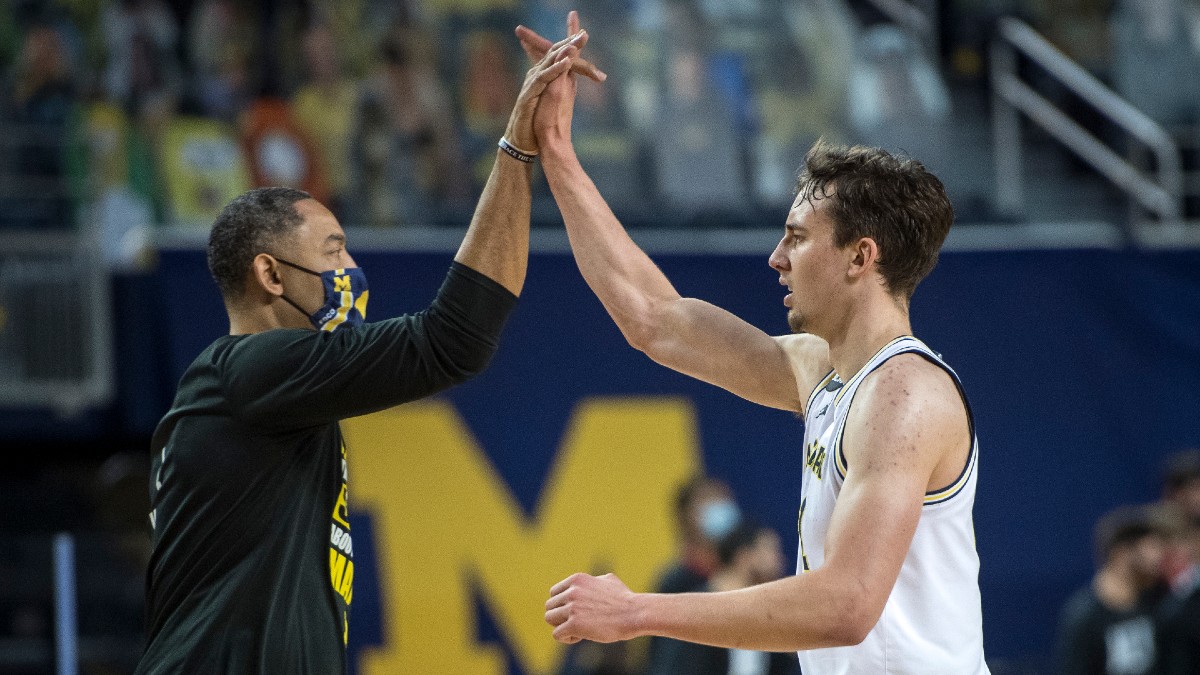 Franz Wagner has also been tremendous and will have to play otherworldly with Livers out. Wagner plays the other wing position alongside Livers and has shown he's capable of being the No. 1 scoring option while continuing to play elite defense. But without Livers, Wagner needs to become Superman in his role — something I believe he is capable of doing, but am unsure if he actually will.
All-in-all, without Livers, I would be very skeptical taking this Wolverine team to make a deep run.
Texas Southern
BJ Cunningham: Texas Southern quite literally almost does all of its scoring inside the arc and at the free-throw line.
Only 19% of its points come from 3-point range, which ranks 346th in the country. The reason for that is it hardly attempts any 3-pointers (27.7% of field goal attempts), and it shoots only 28.2% from behind the arc. However, the Tigers did go 6-14 from 3-point range against Mount St. Mary's in their First Four matchup, mainly because they were all wide open shots given Mount St. Mary's was daring Texas Southern to beat them behind the arc.
The Tigers are decent at scoring inside, shooting 51% from 2-point range and 60.1% on shot attempts at the rim, per Hoop-Math. However, Michigan is the third-best defense inside the arc, allowing only 42.3% from 2-point range.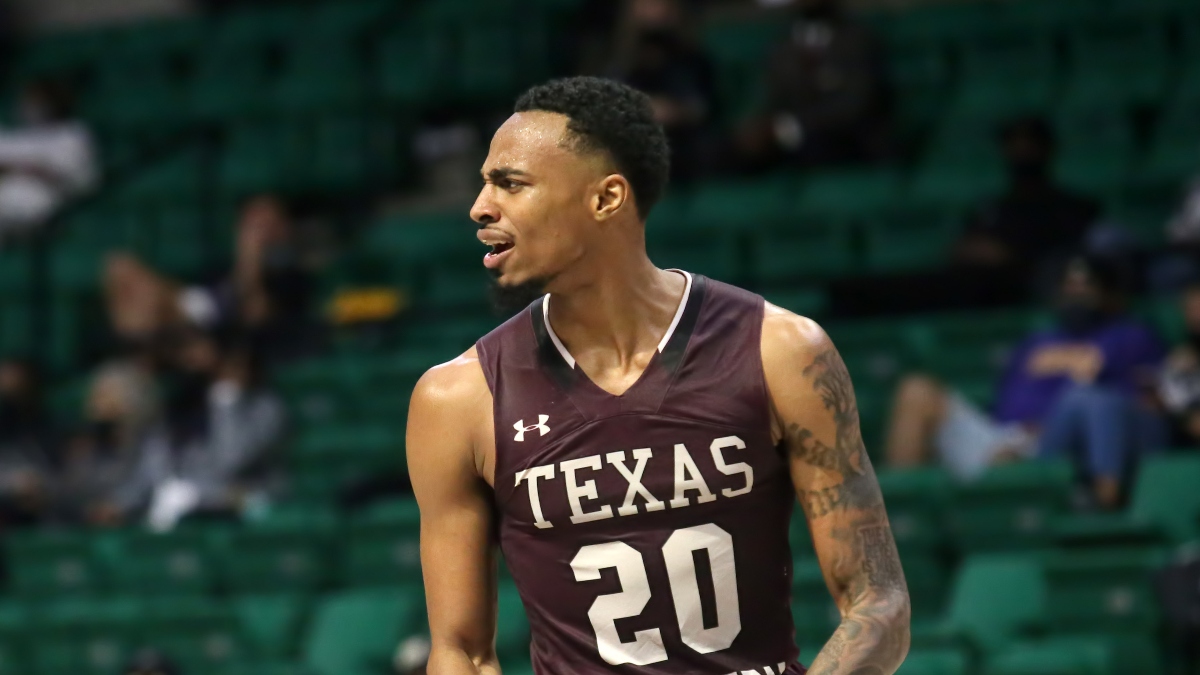 Where the Tigers truly excel is on the offensive glass and getting to the free-throw line. They're inside the top 40 nationally in both offensive rebound and free-throw rate, so they truly do rely on a large percentage of their points coming on second-chance opportunities and at the free-throw line. But Michigan is one of the best teams in the country in defensive rebounding and free throw rate allowed, so I don't know how Texas Southern is going to score more than 60 points.
Defensively, Texas Southern may have allowed only 0.89 points per possession in SWAC play this season, but on a national landscape, its defense doesn't hold any weight. Per KenPom, the Tigers are 220th in defensive efficiency and really struggled in the non-conference against Power Five schools like Oklahoma State and Auburn. The Tigers also don't have anybody who is going to be able to guard the 7-foot-1 Hunter Dickinson inside considering their tallest guy is 6-foot-9.
As you saw during the play-in game, Texas Southern loves to get out and push the pace on its opponent. In the first half against Mount St. Mary's, Texas Southern really struggled controlling the pace, but was able to play at its tempo after an 11-0 run out of halftime. Michigan plays at a below-average pace and I'm sure head coach Juwan Howard was seeing how much the slow tempo bothered Texas Southern. So, the Tigers will likely have to play at a slower pace again.
Matchup & Betting Analysis
Tanner McGrath: Texas Southern's reliance on interior offense, combined with its small-ball offense, is running directly into the freight train that is Hunter Dickinson.
How is 6-foot-9, 200-pound Walker going to remotely stay competitive against the 7-foot-1, 255-pound Dickinson? Dickinson is going to dominate on the boards, play dominant interior defense and play dominant interior offense.
However awful that matchup might be, there are a few factors in favor of the Tigers and taking the points. And it centers around the pace of this game.
As mentioned above, Texas Southern is going to have to match Michigan's much-slower pace (260th in the nation in adjusted tempo). Predictably, Michigan is 4-1 to the under over its last five games, while Texas Southern is 3-1 to the under over its last four.
Therefore, I'm banking on a slower-paced, lower-scoring game between these two teams. Michigan will probably play inside through Dickinson, and Texas Southern will continue to try and score from inside the arc.
In low-scoring games with big underdogs, the smart move is to take the points.
Plus, the Tigers leading scorer is 6-foot-3 senior guard Michael Weathers, who should have a favorable matchup against the smaller Michigan guards. Hopefully, he'll score a few points through line-drives and drawing fouls.
Weathers and the Tigers offense score just enough points to sneak inside 25 points in a lower-scoring affair. I'll take Texas Southern at +25 or better.
Pick: Texas Southern +26 (down to +25)
How would you rate this article?
This site contains commercial content. We may be compensated for the links provided on this page. The content on this page is for informational purposes only. Action Network makes no representation or warranty as to the accuracy of the information given or the outcome of any game or event.