NCAA Tournament Player Props: Ohio State & Baylor Picks for Friday Late Afternoon (March 19)
Credit:
Ethan Miller/Getty Images. Pictured: Mark Vital.
Brandon Anderson delivers his second batch of player props for Day 1 of the NCAA Tournament.
These highlight two key Ohio State players and one under for a Baylor starter, all three of which have value according to our FantasyLabs tool.
Check out which player props Anderson says are the best for the late-afternoon games on Friday.
NCAA Tournament Player Prop Picks
First Round: Friday, March 19
March Madness is back! We've waited two years for this day, and we've got big news at Action Network: Our handy dandy Props Tool is expanding!
The Props Tool has been racking up NBA wins all season, with a hit rate over 60% and a 20% return on investment. Now we're releasing it for college hoops, just in time for the 2021 NCAA Tournament.
For those who are new to this article, we'll be using the Action Labs Player Prop tool to compare our NCAAB projections to the props posted at a variety of sportsbooks. Each bet is then graded on a scale from 1-10, with 10 being the best possible grade.
Below, I have laid out three prop bets that I'm playing from Friday's NCAA Tournament late afternoon matchups, the case for each bet and the best books to find odds on those player props.
---
Note: All photos below are via Getty Images.
---
Justin Sueing, Ohio State
(15) Oral Roberts vs. (2) Ohio State, 3 p.m. ET on CBS
---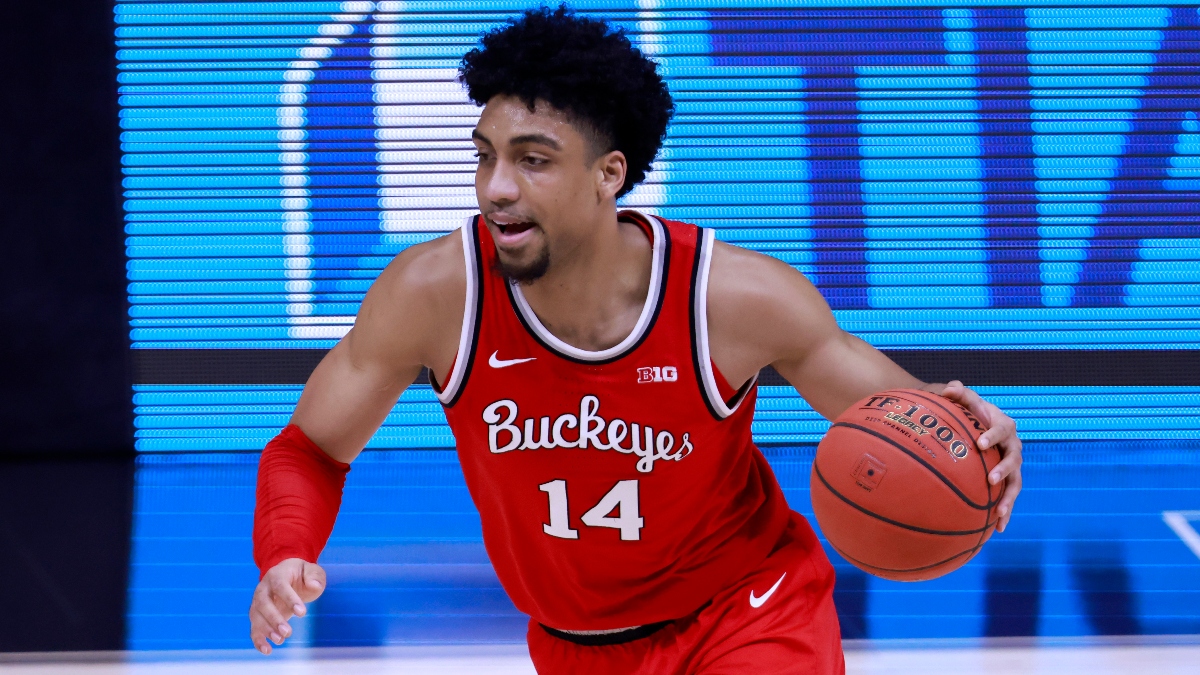 Justin Sueing Under 4.5 assists (+101)
---
Justin Sueing has waited a long time to play meaningful March basketball.
Sueing began his career at the University of California and while he may have enjoyed the academic side of things and sunshine in Berkeley, he sure didn't win many basketball games. Sueing's Golden Bears went 2-16 his first season, then improved all the way to 3-15 the following year. Needless to say, they didn't make any postseason tournaments.
Sueing decided it was time to transfer, sat out last season and finally got to play this season in Ohio State. It looks like it was worth the wait.
The Buckeyes came an overtime period away from winning the Big Ten Conference Tournament, and Sueing has been a big part of the team. He has started all 30 games and filled up the box score with 10.9 points, 5.6 rebounds, and 1.5 assists per game — not quite his production at Cal, but much more meaningful numbers.
Sueing plays on the wing for the Buckeyes, and Ohio State shares the responsibility of running this offense. No one on the  team averaged more than 4.4 assists per game, and the team ranked only 10th in the conference in assists. Sueing does have a few nice outings this season with four or five assists, and he moves the ball well, but he's certainly not a lead playmaker on this team.
In fact, Sueing has had two or fewer assists in 24 of his 30 games this year, and he's gone under this line in 11 straight games. We project him at about half this number, giving this a huge margin in our favor and making it the best play of the afternoon. I'd play this one as high as -175.
---
---
E.J. Liddell, Ohio State
(15) Oral Roberts vs. (2) Ohio State, 3 p.m. ET on CBS
---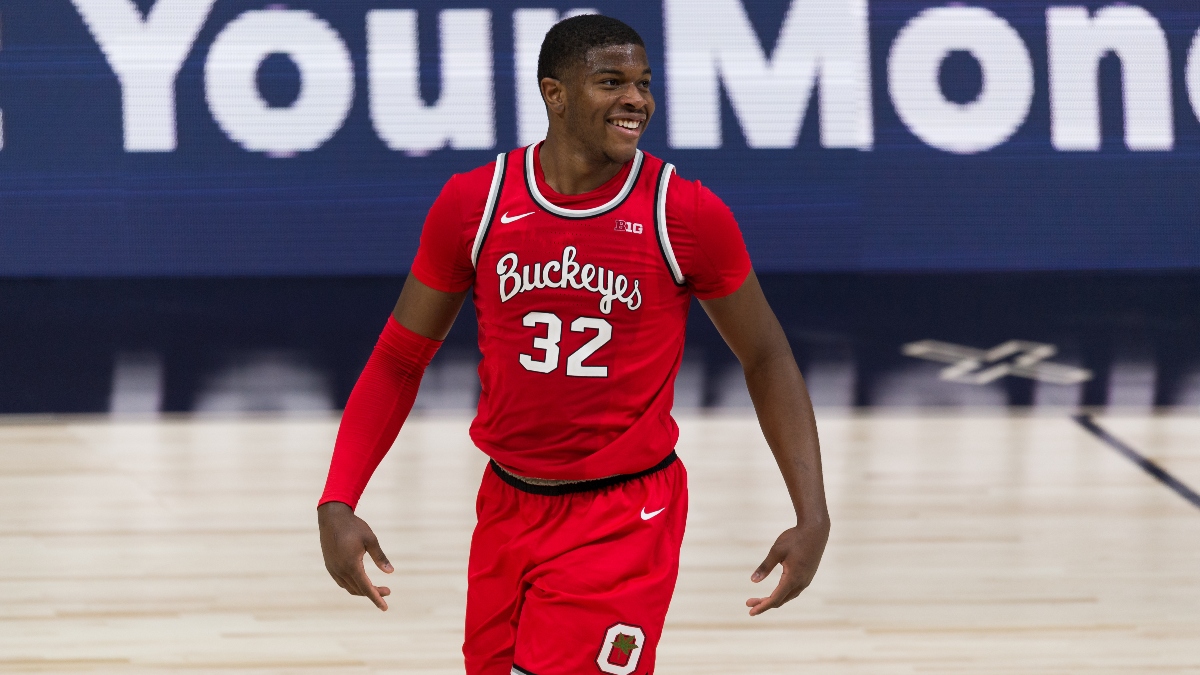 E.J. Liddell over 5.5 rebounds (-152)

---
We could be in for a shootout in this game. Oral Roberts has the nation's leading scorer in Max Abmas on its roster, and the Golden Eagles can put up points with the best of them. They just don't defend much.
Oral Roberts nearly blew a monster halftime lead in the Summit League Tournament championship game, racking up plenty of points but totally unable to get a stop down the stretch. And Ohio State is, really, just a better version of that team in many ways. The Buckeyes have one of the nation's elite scoring offenses, but the defense sure doesn't do a whole lot to help them out. Ohio State comes into every game knowing it has to win a track meet.
This game has one of the higher totals of the day, and all that scoring and up and down means plenty of shots — both made and missed. More scoring means more shots, more shots means more misses and more misses means rebounds for everyone.
That's where E.J. Liddell comes in. Liddell is Ohio State's monster in the middle, even at only 6-foot-7. He dominates the post and won't be overwhelmed by size against Oral Roberts, so he should have plenty of opportunity to dominate on the glass. Liddell averages 6.4 rebounds per game, and he has at least five boards in 22 of 28 games this season, so that floor puts us awfully close to an over. He went over this line in 18 of 28 games, hitting this prop 64% of the time.
I'm not sure this game will be a blowout, despite the seeding difference, since Oral Roberts can score on any opponent. That should keep Liddell's minutes high enough to reach this total. We project him at 7.4 boards, and that's right about where I expect him — seven or eight rebounds, which he's done in 12 games this season.
I'm not thrown off by the juice here because this one is so juicy. I'd play to -170.
---
Mark Vital, Baylor
(16) Hartford vs. (1) Baylor, 3:30 p.m. ET on truTV
---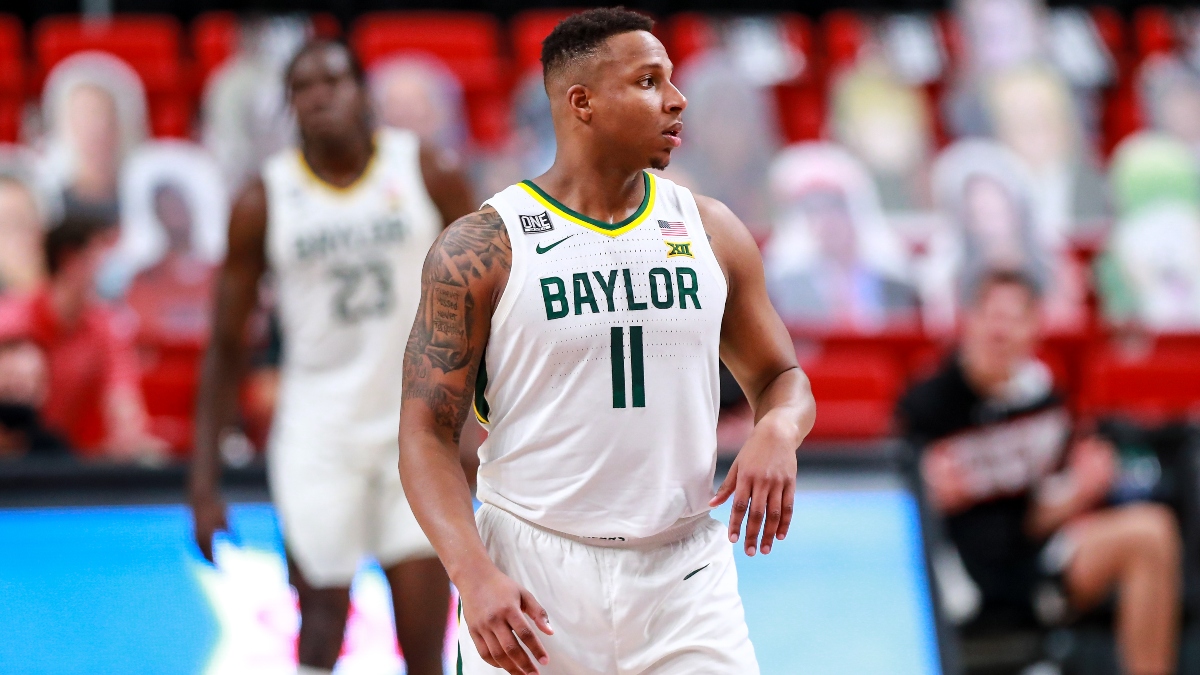 Mark Vital under 8.5 rebounds (-116)
---
Do you think the Baylor Bears feel a little disrespected?
I don't know about you, but all I've heard all week is that Baylor peaked too early this season, that its defense has fallen off, that Illinois is favored to reach the title game and that the South region is wide open.
I think Baylor heard all the murmurs too, and I think the Bears are about to put a whoopin' on poor Hartford.
Baylor leads the nation in 3-point shooting, so when this team is right, it is really right. Baylor has eight wins this season by at least 25 points. When the machine starts humming, the Bears stifle their opponent at one hand and rain threes on fire at the other.
I think that's the sort of game we're getting here, and that means fewer minutes for Baylor's best players and maybe even a little less effort and hustle, as well as a little more goosing and cajoling from a team enjoying its moment.
Well, Mark Vital is all about the effort and hustle. He's going to be an absolutely, uhh, vital part of this team's Final Four run if they make one as the Bears' version of Draymond Green, their pudgy small-ball center glue guy who does a little bit of everything. Vital finished the season with 15, 10, and 15 rebounds, and he averaged 10.4 rebounds per game over the final seven.
Before those seven games, though, Vital was at just 5.4 rebounds per game the first 17 games of the season. He was at just 4.9 rebounds per game in eight non-conference games and played under 20 minutes a game. Those were most of those blowout wins, and that's the sort of game we will likely get here.
We project Vital at 7.7 boards, and honestly I think even that is high. Baylor will need all they can get from their glue guy later this tournament, but I think they coast to the finish line here and Vital will get to cheer his teammates on from the sidelines late. I'll play to -140.
How would you rate this article?