Marquette vs Vermont Odds & Prediction | Betting Value on Underdog
Credit:
Getty Images. Design by Matt Roembke/Action Network. Pictured from left: Marquette Golden Eagle Kam Jones and Vermont Catamount Dylan Penn.
Marquette vs Vermont Odds
Marquette Odds
Spread
Total
Moneyline

-10.5

-110

142.5

-110o / -110u

-600
Vermont Odds
Spread
Total
Moneyline

+10.5

-110

142.5

-110o / -110u

+450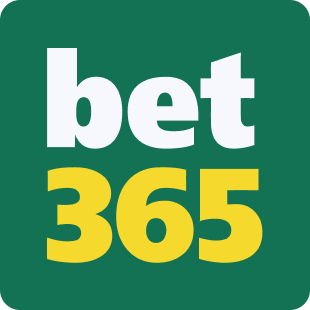 Two years ago, 15-seed Oral Roberts took down 2-seed Ohio State in the first round to run to the Sweet 16.
Last year, 15-seed Saint Peter's took down 2-seed Kentucky on its way to the Elite Eight.
So, which 15-seed is going to make the Final Four this year?
Everyone in the world seems enamored by Colgate, with its up-tempo, shot-happy offense. However, I would argue Vermont is the best team on the 15-line, even if it doesn't play as flashy.
Of course, Catamount nation can't just overlook Marquette. Shaka Smart might be the National Coach of Year, as he's turned his Golden Eagles into an offensive juggernaut and Big East champions.
From a talent and athleticism perspective, Vermont can't touch Marquette. However, I see some really interesting matchup angles that indicate the Cats can hang with the Eagles.
Don't overlook this double-digit 'dog on Friday afternoon.
---
With Tyler Kolek at the helm, Shaka's Golden Eagles are impossible to stop.
Kolek can get to any spot on the court in his pick-and-roll sets, meaning the Eagles can touch paint whenever they want. From there, Kolek is a mastermind facilitator who can find his spot-up wings or his big men down low.
But, Kolek also doesn't mind scoring from any area of the floor, either. You can't win a Big East Player of the Year trophy without dropping a few buckets.
Tyler Kolek showed why he's an All-American and the Big East POY leading Marquette to the Big East championship final. Plays with incredible pace, is an underrated defender and has tremendous toughness and feel. Can't rule him out as a NBA guy despite the average physical tools. pic.twitter.com/8BMNPhLYru

— Jonathan Givony (@DraftExpress) March 11, 2023
However, Kolek is usually looking at Oso Ighodaro.
The Golden Eagles rank in the 97th percentile of teams in pick-and-roll roll-man usage while ranking in the 91st percentile in efficiency using those sets. Ighodaro gets the lion's share of those looks, scoring an insane 1.355 PPP rolling to the basket.
It's because Ighodaro is a mismatch nightmare. He's too quick off the dribble for traditional big men and is an absolute menace when he switches onto smaller guards.
However, Ighodaro is also an uber-creative playmaker. I see at least one Ighodaro high-post or low-post pass per game that takes my breath away.
Marquette's Oso Ighodaro is one of the top prospects to monitor in the East Region.

It's unlikely you'll find Ighodaro as high as I have him, (1st rounder) but I'm sold on his impact and NBA potential as an athletic finisher and frontcourt playmaker.https://t.co/9jlGKNjVpc pic.twitter.com/2Yy6afMefl

— Rafael Barlowe (@Barlowe500) March 15, 2023
Thanks to his playmaking, Marquette is one of the best off-screen and cutting teams in the nation.
It's worth mentioning that the cutters and spot-up shooters score the lion's share of the points. Kam Jones is the team's leading scorer (15 PPG), while Olivier-Maxence Prosper is the team's third-leading scorer (12.4 PPG).
However, Kolek and Ighodaro are the two heads of the dragon and the main facilitators.
Because they have an elite playmaking guard and an elite playmaking big man with elite spot-up and cutting scorers, Shaka can run an unlimited number of offensive sets where the Golden Eagles work the ball into the paint, out to the perimeter and then around and around, twisting opposing defenses into a pretzel.
For example, this play:
Shaka Smart/Marquette attacking Ryan Kalkbrenner and Creighton's deep drop with Oso Ighodaro as a DHO hub — ATO call: spread ball screen for Tyler Kolek, Ighodaro pops + flows immediately into DHO with Kam Jones, which turns into empty-corner action right at the drop pic.twitter.com/QssHH2TN8m

— Brian Geisinger (@bgeis_bird) March 14, 2023
Kolek gets into the paint, dishes it out, then Ighodaro hands it off while also teasing as a roll-man before Jones finishes at the rim. It's beautiful and nearly unstoppable.
Defensively, the Golden Eagles press like crazy, forcing turnovers to fuel a deadly transition attack.
But outside of that, Marquette has plenty of defensive holes.
The Eagles' ball pressure means they're incredibly vulnerable to back-door cutters, and they get carved up on the offensive glass. However, they aren't great at anything outside of perimeter defense, regularly getting shredded in post-up, ball-screen and other similar sets.
---
John Becker's five-out offense is truly unbelievable. When the Catamounts' machine is humming, they can score efficiently — more efficiently than any team in the nation.
The Cats run a spread offense with a lot of cut-and-fill motion, an offense that requires every player to be an adept ball-handler, passer, shooter and scorer. Of course, not every player is perfect in all aspects.
Luckily, Becker has morphed his roster to fit the needs of his players. Specifically, he rotates an array of talented players through his three-guard lineups, adjusting the strength of his offense based on the matchup.
Finn Sullivan and Aaron Deloney can shred perimeter defenders with elite shooting. Dylan Penn is the most dangerous interior scorer in the league and can dominate small-ball lineups with crafty post buckets. TJ Hurley and Kam Gibson are dangerous spot-ups and cutting scorers.
Meanwhile, senior Robin Duncan sits at the four as the main distributor as all of Becker's guards play off-ball. Duncan has become a maestro at running this offense, hitting all his guards in the right spot so they can take advantage of their particular strengths.
It's a unique offense, and it's actually somewhat unique to this year's team. This is the first year Becker didn't have a dominant interior presence for his guards to orbit around (like Anthony Lamb or Ryan Davis), so it took a bit of time for the Catamounts' machine to develop (see: 2-7 start).
However, once it did, one can understand just how deadly an amorphous offensive attack can be. Because the Cats are so versatile, they can throw one of the deepest offensive playbooks at you.
Once the kinks were worked out, Vermont lit up every opponent in its path by attacking its weak points.
The Cats are currently running a 15-game win streak, during which they have the nation's highest eFG% (an astounding 60.1%). Through Becker's offensive system, Sullivan became the AmEast Player of the Year, Deloney became the league's Sixth Man of the Year and Duncan led the league in assists.
After transferring from Bellarmine, Penn was expected to be the team's leading scorer. He is now the team's leading scorer, although it took a long time for his place in the new system to develop.
Penn is the go-to guy against weaker interior defenses. However, he's also become the go-to, late-game, get-me-a-bucket guy, which is a pretty important thing to have in March.
Penn carried Vermont through its three America East Tournament games, averaging 23.3 points per game on a ridiculous 67.4% shooting. He doesn't always have to be the guy, but he shredded Binghamton's small interior down the stretch.
Meanwhile, the Catamounts' defense needed a total re-work this season.
It took until January for Becker to find his right center rotation — Matt Veretto and Ileri Ayo-Faleye — but the Cats slowly built an adept interior defense after it was ironed out, which was huge for a team getting posted up at the highest rate in the nation.
That same big-man rotation figured out how to rebound the ball effectively after the Cats had serious issues in the non-con. The two staples of Vermont basketball — defensive rebounding and ball security — are very much intact.
---
Marquette vs Vermont Betting Pick
The Cats are live dogs here.
As mentioned, Marquette presses at one of the highest rates in the nation. However, Becker-led squads are elite ball-handling teams, with this one ranking ninth nationally in offensive turnover rate and in the 71st percentile in press PPP.
That poses a number of issues for Marquette.
First, Marquette's risky defense will allow tons of backdoor-cutting opportunities. Vermont's guards will happily cut and fill behind the press defense, and I could see Duncan hitting Penn near the basket a million times there.
Second, Marquette's pressure defense will likely result in interesting 3-point opportunities. The Golden Eagles are willing to trade 3s for steals, and Vermont is happy to shoot the lights out from beyond the arc (top 50 in 3PA%, top-75 in 3P%).
Watch out for Veretto in that case, who could see some shots out of pick-and-pops.
Finally, Marquette won't get transition buckets because it won't force turnovers. It's also worth mentioning that Vermont's transition defense has been one of the best nationally for years now.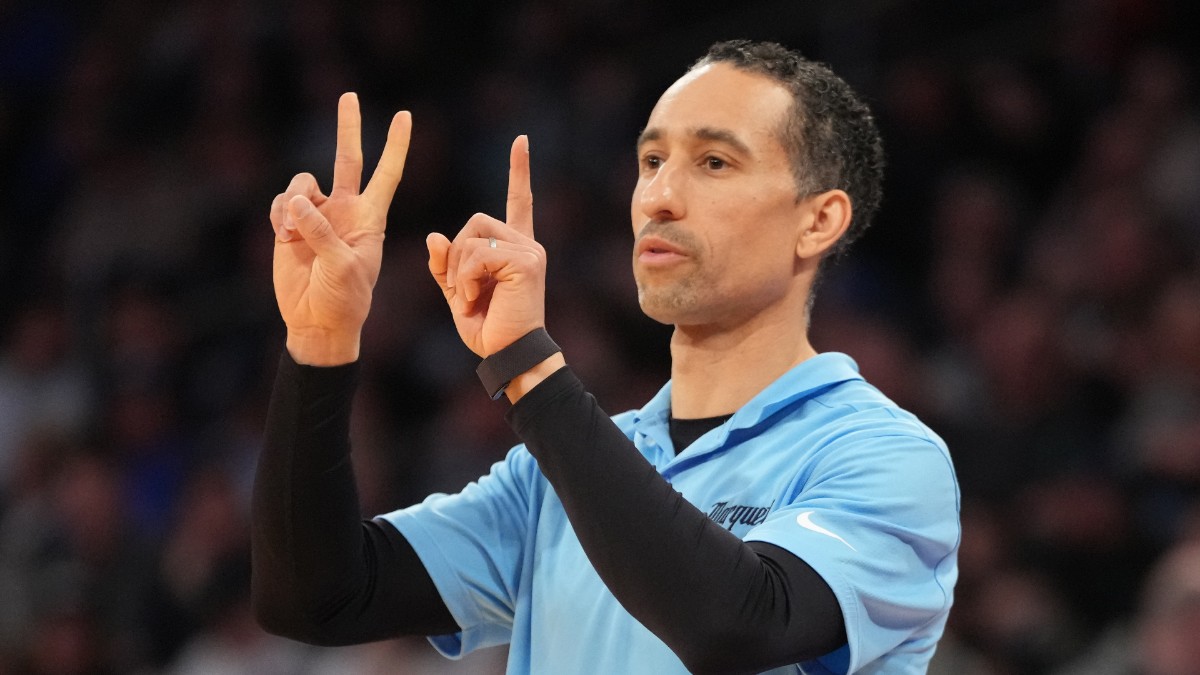 That gets to the most important schematic point surrounding this game: the pace of play.
Vermont doesn't just play solid transition defense, it refuses to play transition defense at all. The Cats have zero regard for second-chance points, choosing to be the nation's 358th-best offensive rebounding team in order to drop to the hole.
Meanwhile, Vermont plays at a methodical, deliberate pace on offense. The Cats love to grind out possessions in the half-court, waiting for the best possible matchup or shot opportunity.
As a result, Vermont is sub-300 in tempo and average length of possession.
Shaka loves to play up-tempo basketball, and I'm betting Vermont's plodding style of play will seriously bother the Eagles. That's especially the case when the Eagles will have zero run-out opportunities from turnovers.
Plus, if Vermont controls the pace, it'll make it a lot tougher for Marquette to cover a double-digit spread.
The big worry is that Sullivan's lengthy frame can't contain Kolek in ball-screen sets, while Vermont's new center rotation can't adjust to Ighodaro.
However, I could also see Marquette suffering a hangover after its Big East Tournament title, and a sleepy Eagles team will not thrive in a slow-paced grinder.
Ultimately, I love this matchup for Vermont, and I believe the Cats will be in it until the last possession. However, the ShotQualityBets model makes the spread Marquette -6.8 while The Action Network PRO model projects Marquette -9, so I'd rather value-play the Cats at +10 or better.
Pick: Vermont +10.5 (Play to +10)
What is QuickSlip?

QuickSlip is an Action Network feature that allows users to automatically pre-load their bet slip at FanDuel Sportsbook.
---
How would you rate this article?
This site contains commercial content. We may be compensated for the links provided on this page. The content on this page is for informational purposes only. Action Network makes no representation or warranty as to the accuracy of the information given or the outcome of any game or event.