A Wisconsin Football Guy's Guy
I caught up with the man, the myth, the football guy's guy, Dan Katz (aka @BarstoolBigCat) for a quick interview about his beloved alma mater.
Okay, let's start with your favorite Wisconsin player ever?
Jim Leonhard – Grit personified. Safety with incredible ball skills that also was an outstanding punt returner. Somehow he went from a walk on non scholarship guy to a 9 year NFL career to now back at Wisconsin as the Defensive Coordinator. When I grow up, I want to be Jim Leonhard (he's only 2 years older than I am)
Any runner ups come to mind?
Russell Wilson – I give Russ a lot of shit for being a goober but that 2011 Badger team was so much fun to watch. So smooth in the pocket, such a different dynamic than every other Wisconsin Quarterback.
Lee Evans – When you see the name Lee Evans you probably think "asshole you drafted too early in Fantasy only to disappoint you week after week". Well when I think of Lee Evans I think of 10 catches for 258 yards and 5 touchdowns against Michigan State in 2003. Video game numbers.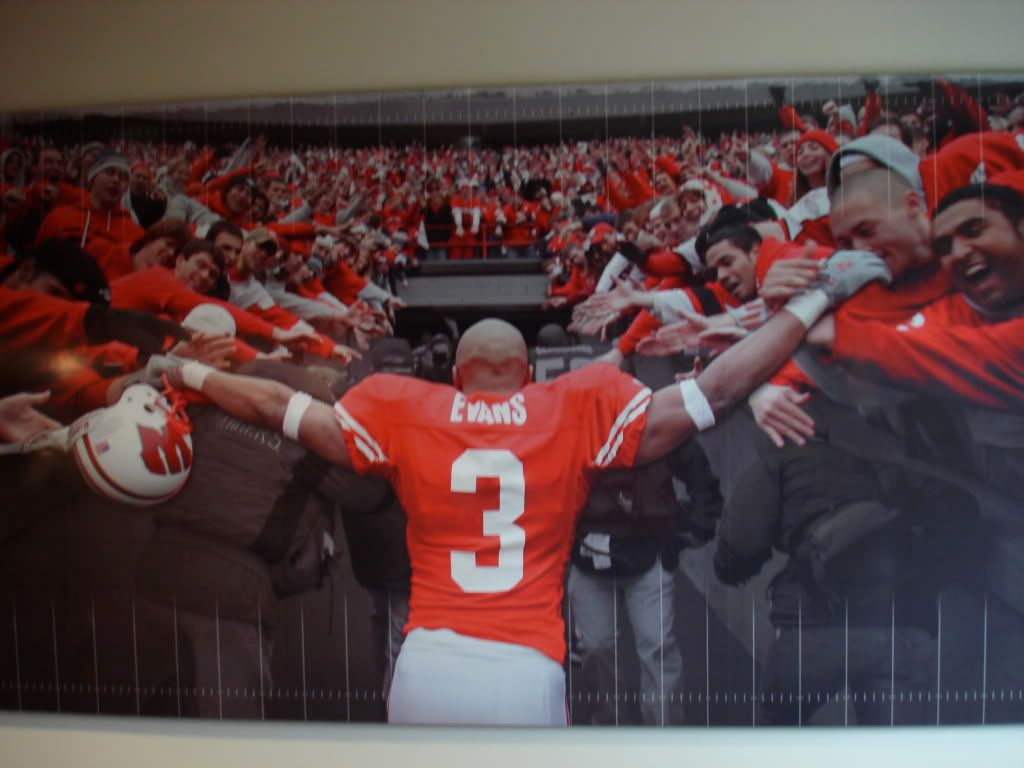 I hate Lee Evans. Favorite Wisconsin football moment?
Schabert to Evans 2003. Defending National Champions Ohio State at Camp Randall. Rained like hell and all seemed to be lost when Robert Reynolds choked Jim Sorgi out after the whistle (Sorgi had to come out of the game because he couldn't talk or breathe). In came Matt Schabert, and in an all time "who the fuck is this guy?" moment, he threw a 79 yard touchdown to Lee Evans in the 4th quarter to beat those cheating fucks from OSU. I remember being wet, cold, and very drunk as we rushed the field.
Stop saying Lee Evans! His drop against the Pats still gives us Ravens fans nightmares. Any others come to mind?
The night Kyle Orton's Heisman trophy died. Went down to West Lafayette to watch No. 5 Purdue vs No. 10 Wisconsin. Purdue leading late, just had to run out the clock, when Scott Starks scoop and scored off a Kyle Orton fumble. There is no better feeling than watching your team win on the road.
Who is your most hated Big 10 player ever? I will actually allow you to say Lee Evans again.
Any long haired linebacker from Ohio State. Any shitty Northwestern Quarterback that has a career day against Wisconsin. The entire state of Michigan. Minnesota for not being man enough to actually win Paul Bunyan's Axe and have a real rivalry with us. Maryland because it's stupid Maryland plays Big Ten Football. And finally Gary Andersen, for rigging the 59-0 loss to Ohio State so that OSU could get in the College Football Playoff then quitting like a coward 4 days after so he could go win games at Utah State like anyone actually gives a fuck.
You sound upset so let's just move on. What is your general outlook for your boys this upcoming season?
Wisconsin will have a very Wisconsin year and by that I mean their soft Big Ten West Schedule (no Ohio State or Penn State) will net them 10 wins and a consistent top 25 ranking. They'll run the ball, they'll play good defense, they'll lose a game they should have won against a Northwestern / Nebraska / Purdue putting the Big Ten West title temporarily in doubt. They'll then finish the season strong and play in the Big Ten Championship Game with a dark horse chance at the Final Four spot, only to lose in the Big Ten Championship Game to a far superior Ohio State. A New Years Day bowl will be cool, I guess, and that's Wisconsin Football.
Sounds about right. Okay, one last shameless question. A while back, you were the first person to publicly promote the Sports Action app. What are the Mount Rushmore of current features for those who have just recently downloaded it?
1. Black background theme – I personally made them make this change (Ed. Note: 100% true).
2. Public betting percentage – Usually I will still bet with the public because I'm an idiot.
3. In-game live odds – Adding numbers in my head is hard, this makes it easy.
4. Halftime countdown clock – Never miss a second half bet again.
Appreciate you my dude. I'll see you in Baltimore October 15th…
Bear Down
Looking for more B1G discussion, have a look at our B1G Betting Preview for Sides and Futures for Wisconsin, Ohio State, and even Illinois